The words of mouth from Japanese users - Samurai bag is born by applying the techniques of armor crafting! MITSUNARI from "Kyoto MIYAKE"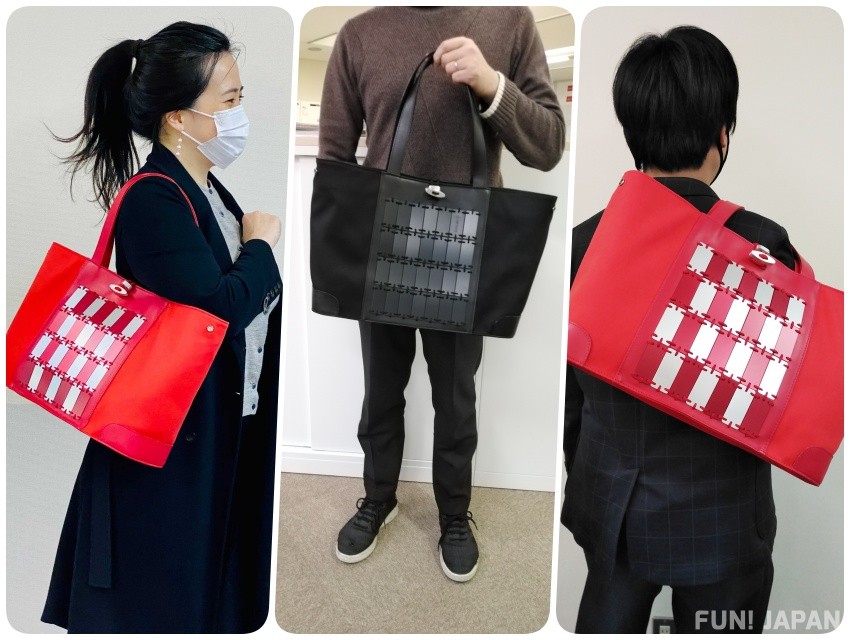 Kyoto MIYAKE has developed the "Samurai Bag" through the traditional culture of Japan and the manufacturing technique of the traditional Japanese craft "Kyo Ningyo".
It's a bag which looks like "armor" worn by samurai to protect themselves from enemy attacks during the Warring States period in Japan. The stylish and original design has gained a reputation, and it is becoming popular not only in Japan but also overseas as well. The Samurai Bag series includes bags, business card holders and wallets. This time, we collected the reviews of people who actually use the "MITSUNARI" bag.
Samurai armor design is cool and hardly look the same as others' (male/20s)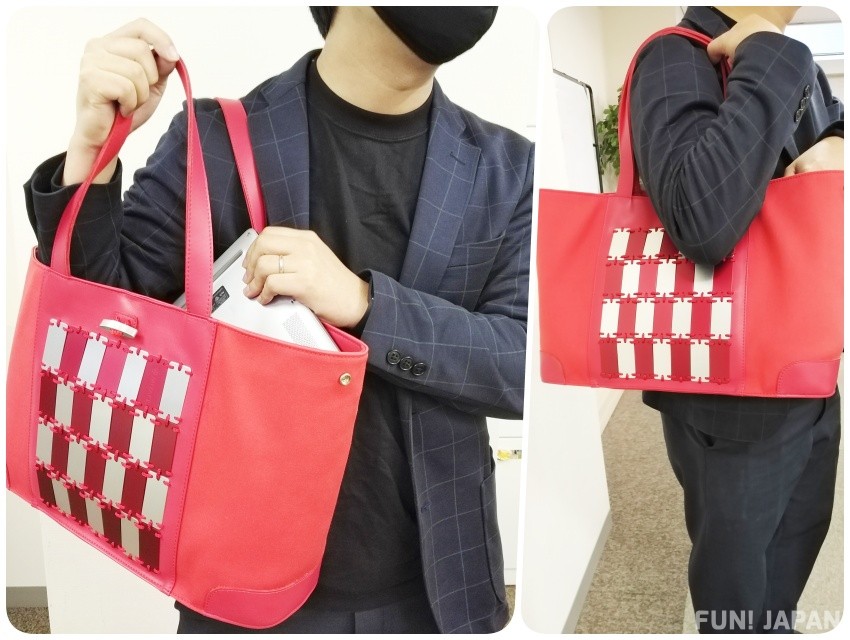 I usually use a backpack, but I thought that the handbag can put things in and take things out easily and handy. This product is large and can hold a lot of items, so even I, who has a lot of stuffs, can rest assured. Also, the design reminiscent of samurai armor is cool, and it's a rare design, so I bought it because it hardly looks the same as others'. For the red one, the samurai feeling isn't too much, and it's not too feminine as well, so I use it sharing with my wife.
Profound feeling and elegant and delicate texture (male/30s)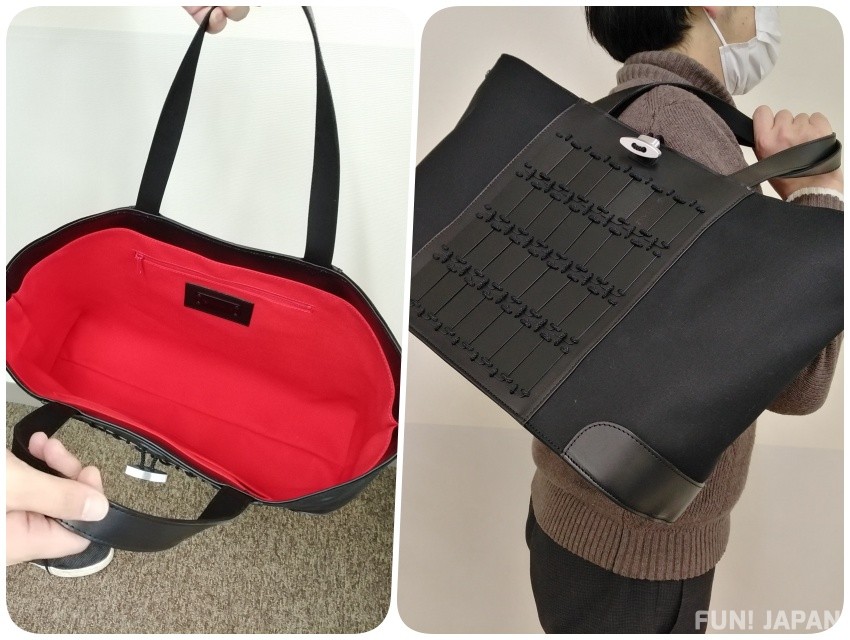 This tote bag is a tote bag that can be used for both business and casual purposes, and is large enough to hold a PC, iPad or A4 size materials. It's a fashionable bag that you can carry around your shoulder or carry in your arms. The design makes use of the fasteners used for armor, showing the techniques and taste of traditional Japanese crafts. The material is cowhide, which has a profound feeling and an elegant and delicate texture, and the more you use it, the more fine its texture will become.
Image of "strong in the game" and "overwhelming leadership" (female/30s)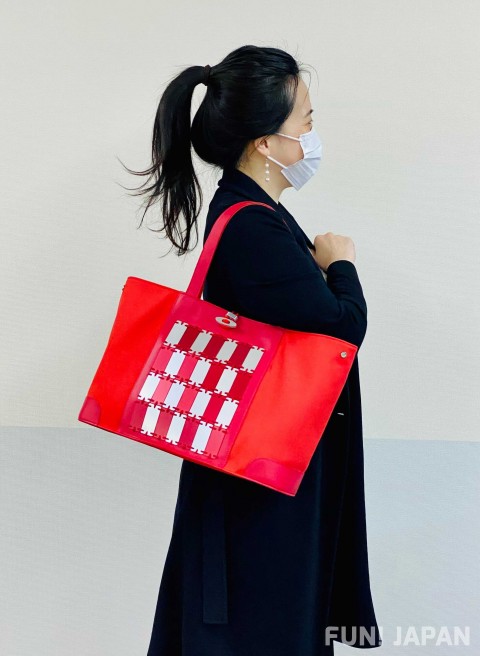 In addition to the design, I really like the bag because it has the image of a Sengoku warlord. Actually, I am not so familiar with the Sengoku warlords at all, but they have the image of being "strong in the game" and "overwhelming leadership." I use it when I want to inspire myself, such as before a presentation or at an important meeting, as a good luck charm for work. With solid materials and a fashionable armor-like design, you can hold it proudly when you meet any client. I also like the large capacity of the computer, notebook, and work materials.
FUN! JAPAN Select Shop sells various items in Kyoto MIYAKE series. Take this opportunity to check it out!