Premium Crunchy Fried Chicken Skin - Soy Sauce Flavour (Set of 5)【F_144】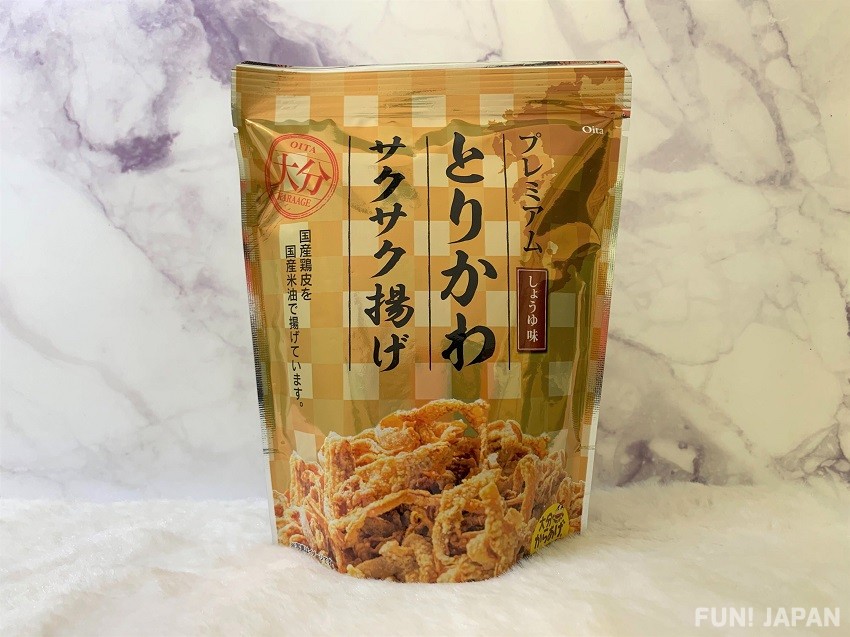 The Introduction of Premium Crunchy Fried Chicken Skin - Soy Sauce Flavour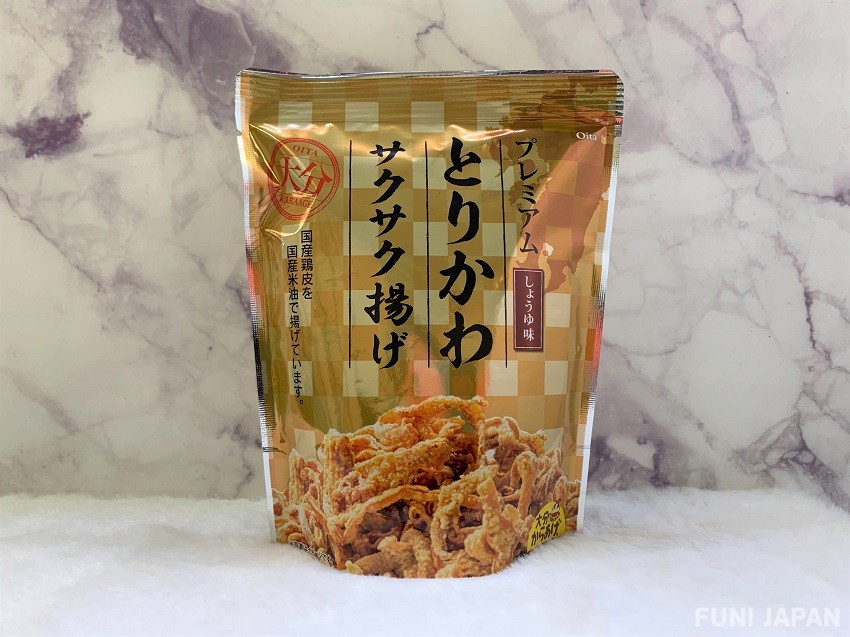 The umami of the chicken skin has been brought out using chicken stock and salt from Okinawa, before being coated and fried. It's a simple dish that never gets boring.

4 Main Points:
It uses rice oil which is good for health and skin

Uses 100% Japan-raised chicken
Is being hygenically manufactured at a factory in Oita Prefecture
It uses absolutely no additives
You can eat it as-is, or as a topping for something such as salad.

The Product Information of Premium Crunchy Fried Chicken Skin - Soy Sauce Flavour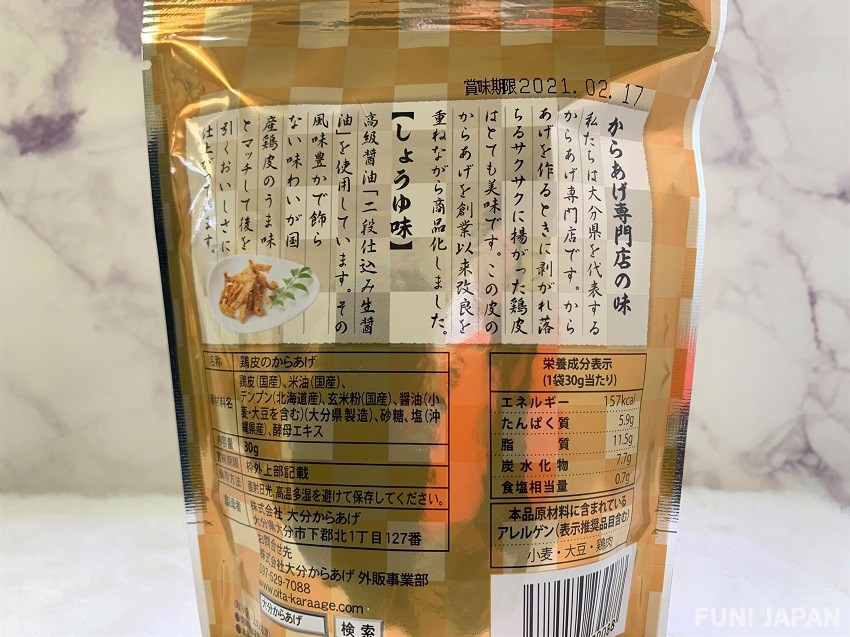 Prefecture of Origin / Seller: Oita



Manufacturer: Oita Karaage Co., Ltd.
Ingredients: Chicken Skin(Made in Japan), Rice Oil(Made in Japan), Starch(Made in Hokkaido), Brown Rice Flour, Soy Sauce(Manufactured in Oita Prefecture), Sugar, Salt(Made in Japan), Yeast Extract
Allergens that are included in ingredients (27 in total): Wheat, Soybean, Chicken
Size / Capacity: 30g
Weight (Contents inc.): 40g
Estimated delivery date
Any time from the middle towards the end of the following month after your purchase is made.
Cautions
* Delays to shipping times may occur depending on the order status, the supply of materials, manufacturing process, etc

* Depending on the monitor settings, the colors actual products may appear differently.
*After a product arrives, returns and refunds will only be accepted if the product is defective upon arrival.
*If the number of orders is much more than the prediction, delivery may be delayed, or the orders exceeded may be cancelled.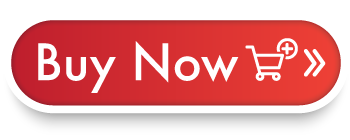 *This service is only available to people living in Singapore