Kanazawa Foil Mouse Pad (Hokusai's Red Fuji) Set of 5【1120-07】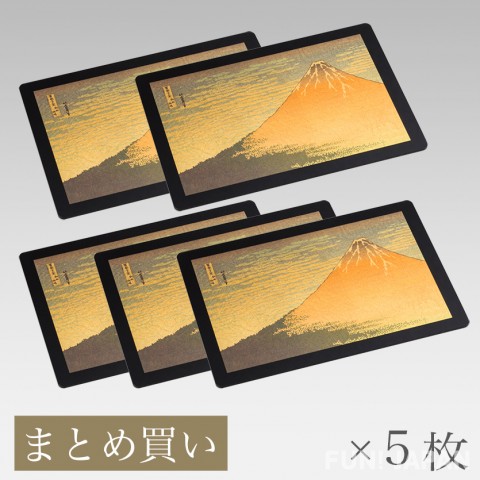 A luxurious mouse pad unique to Japan with Hokusai's Red Fuji drawn on Kanazawa foil. Kanazawa foil is made by stretching gold to a thickness of 0.0001 to 0.0002 mm, and is from Kanazawa, the number one place for producing gold leaf in Japan.
This mouse pad gently colors the area around your computer with a beautiful glow. It is a product that you can use as a decoration and feel the beauty of Japan as a gift for foreigners.
FUN! JAPAN EDITORS' VIEW
Uses real gold leaf
Reproduce the Red Fuji of KATSUSHIKA Hokusai famous for ukiyo-e
Reasonable price and perfect for a small gift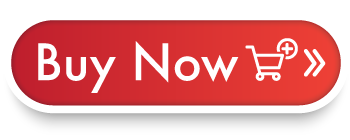 When speaking of Mt. Fuji in Ukiyo-e, it must be this picture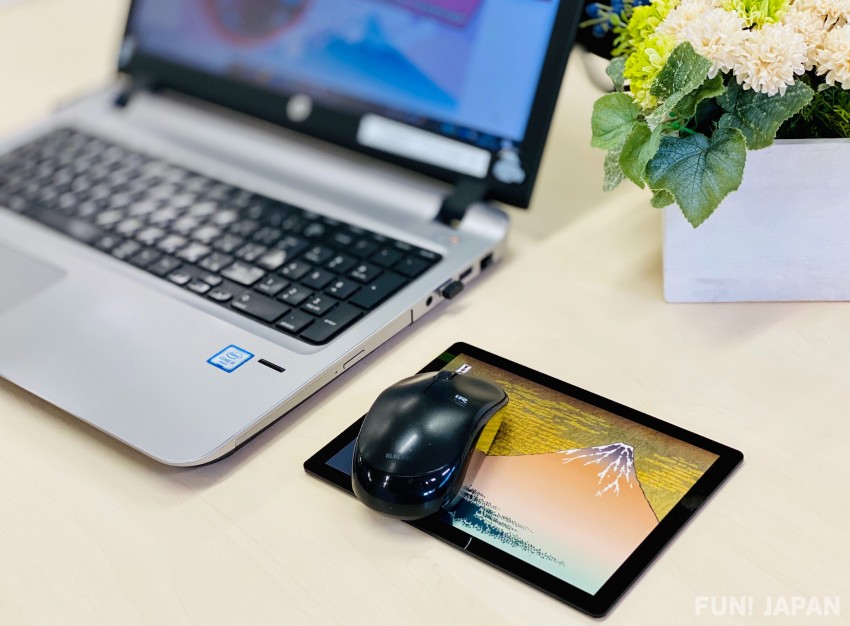 "Fugoku Sanjurokkei Gaifukaisei" (Thirty-six Views of Mount Fuji series: Fine Wind, Clear Morning) drawn by KATSUSHIKA Hokusai, one of the most famous paintings of Mt. Fuji in Japan. "Thirty-six Views of Mount Fuji" is a masterpiece of KATSUSHIKA Hokusai and is a series. One of them is a landscape of late summer when the "Fine Wind" (South Wind) blows. Mt. Fuji, which dyed the mountain surface red, is impressive.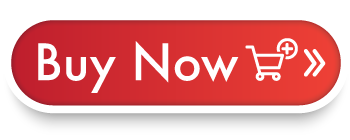 Care of gold leaf products is surprisingly easy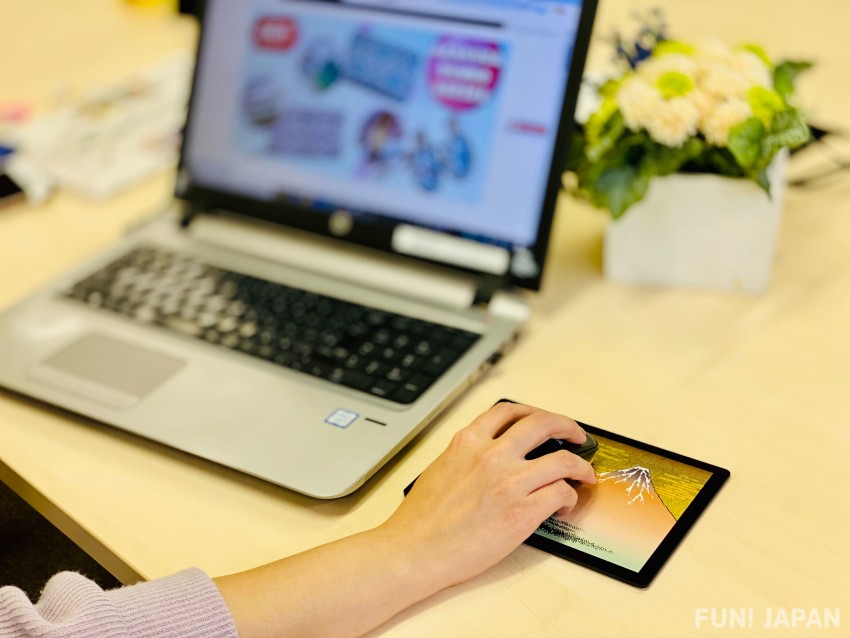 It is a traditional foil of Kanazawa with a history of more than 400 years. Since ancient times, it has been indispensable important materials for many arts and crafts such as Buddhist altars, Buddhist tools, woven gold threads, lacquerware gold-inlaid, gold-lacquered box, ceramic paintings, folding screens, gold signs, gold letters, plating, and etc.
But you can take care of it with what you have in your home. Wash with a soft sponge with a mild detergent and wipe with a soft cloth. Please note that dropping it or handling it roughly may cause scratches on the surface. Avoid direct sunlight to prevent deformation, discoloration, and peeling.
Product Information
Size: 167 x 120 x 4 mm (PP bag: 170 x 135 x 6 mm) / sheet
Weight: 60g / sheet
Made in Japan
Made by HAKUICHI Co., Ltd.
*This product is a on demand product. Regardless of whether the funding goal is reached, the product will be delivered. If the funding goal is reached, all those who have purchased the product will receive a 1000-yen coupon that can be used from their next purchase.
*Timing and amount of production lots may vary by product. Final product may differ partially in design from what is shown.
*Since all products are handmade, products may vary and have some differences from what is shown. All products are made new and are unused, but please understand before placing an order.
* Delays to shipping times may occur depending on the order status, the supply of materials, manufacturing process, etc.
* Depending on the monitor settings, the colors actual products may appear differently.
*After a product arrives, returns and refunds will only be accepted if the product is defective upon arrival.
*If the number of orders is much more than the prediction, delivery may be delayed, or the orders exceeded may be cancelled.
Estimated delivery date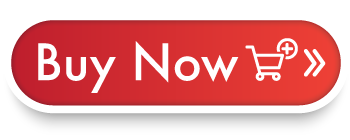 *This service is only available to people living in Singapore