With the auspicious good bird "owl", perhaps something good will come?! A practical wallet with two pockets: main and sub - "Gamaguchi Purse"【1113-02】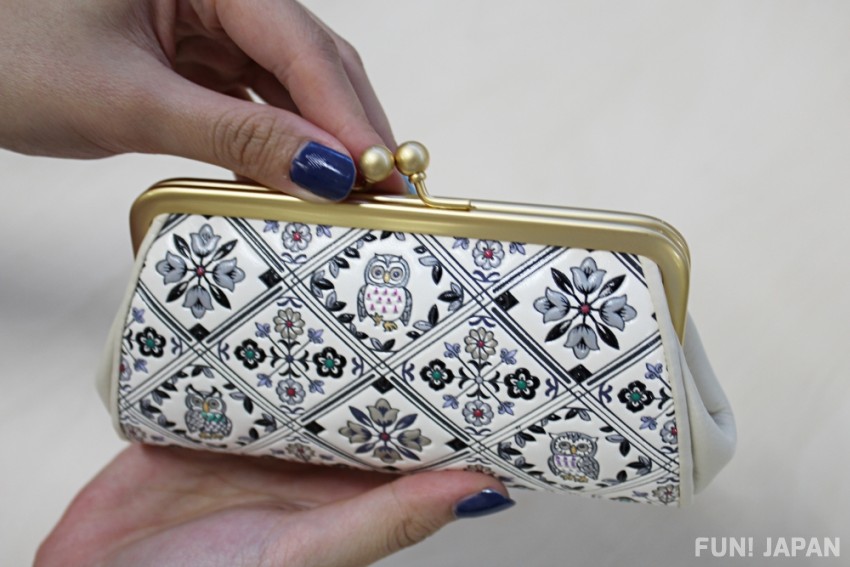 Asakusa Bunko's "Parent and Child Gamaguchi" is recommended for those who are looking for a wallet that is a little unique and can be seen at a glance when using it. When you open the purse, there are two purses inside, a main purse and a smalller purse, which are very functional! The motif is an owl that carries good fortune, so it might be good to have it?!
FUN! JAPAN EDITORS' VIEW
You can trust the skill of the craftsmen and women who work here because they used to make kimonos.
The craftsmen and women who work at a workshop in Asakusa create each and every one of these purses with great care.
There are two purses, main and sub, and you can organize and store bills, cards, and coins.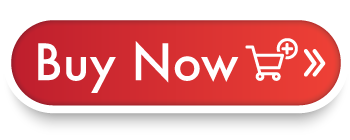 A Leather Accessory Created Using Techniques for Kimonos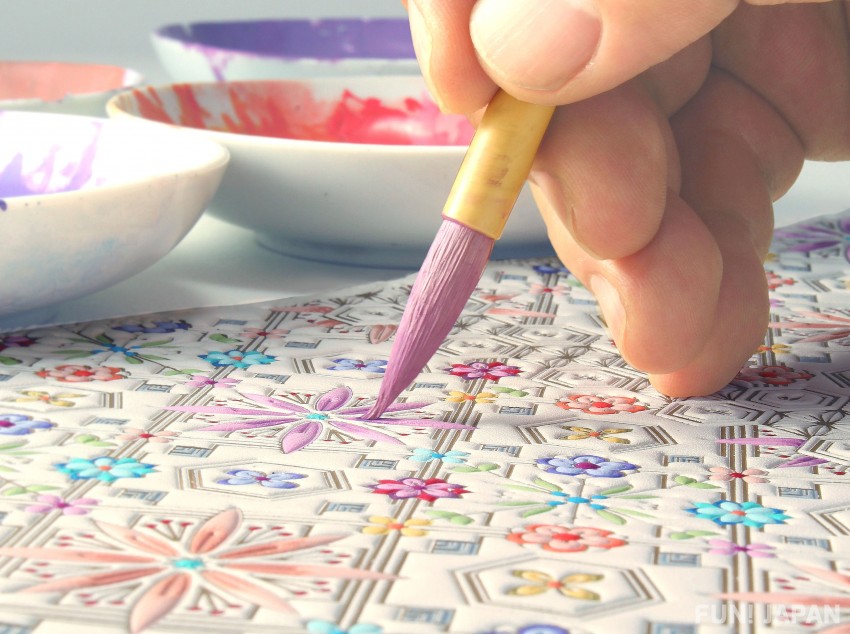 Asakusa Bunko used to manufacture kimonos, and the methods required to create kimonos are being used to carefully and precisely dye these purses, the 2 methods which were namely used in the production of kimonos that are being utilized in this process are 2 types of "yuzen" dyeing methods for both patterns and hand-drawn.
The first thing to do in this process is to take the white-tanned cowhide from Hyogo Prefecture's Tatsuno City and use the pattern type of "yuzen" dyeing to create the initial patterns of the design. After this the master craftsmen and women move into the hand-drawn section of creation. This is where the master craftsmen and women carefully draw in the colour of each individual line one by one. Through using these 2 different types of "yuzen" dyeing, it creates a more deep and full shade allowing for a more soft and warm finish. Asakusa Bunko is the only manufacturer within Japan that uses both of these methods when creating their products!
Sewn by 40-year Veteran Craftsmen & Women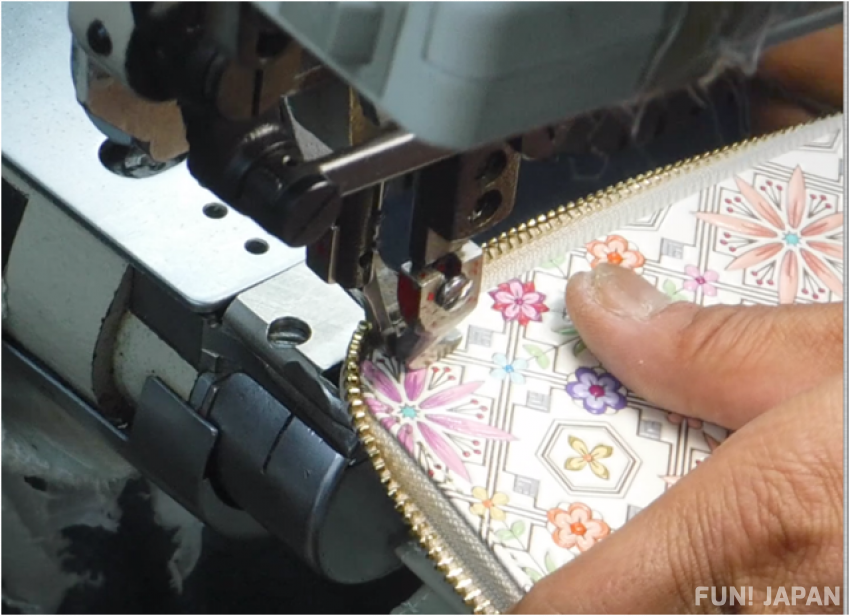 After the hand-drawn "yuzen" dyeing has been completed, it's time to move onto the process of making the drawn shapes three dimensional. A machine that can output over 100 tonnes of force is used to press the shapes into the leather. Finally, it's time to sew. Sewing into uneven leather is extremely difficult, and typical manufacturers cannot create a clean finish doing this, however, as Asakusa Bunko, some of the best sewers in the business with over 40 years of history are employed to create these amazing pieces of art.

Around the auspicious bird "owl" are auspicious flowers such as plum blossoms, lilies, and gentian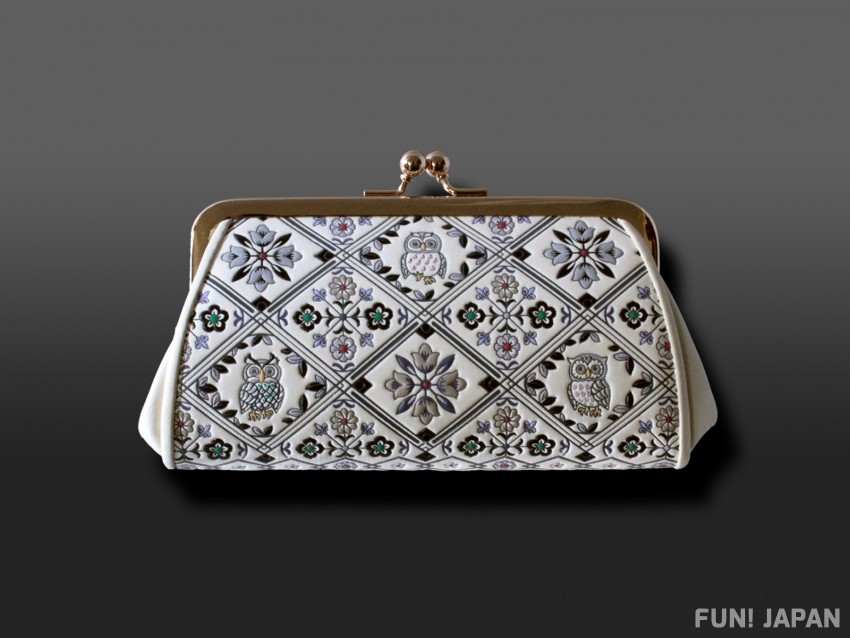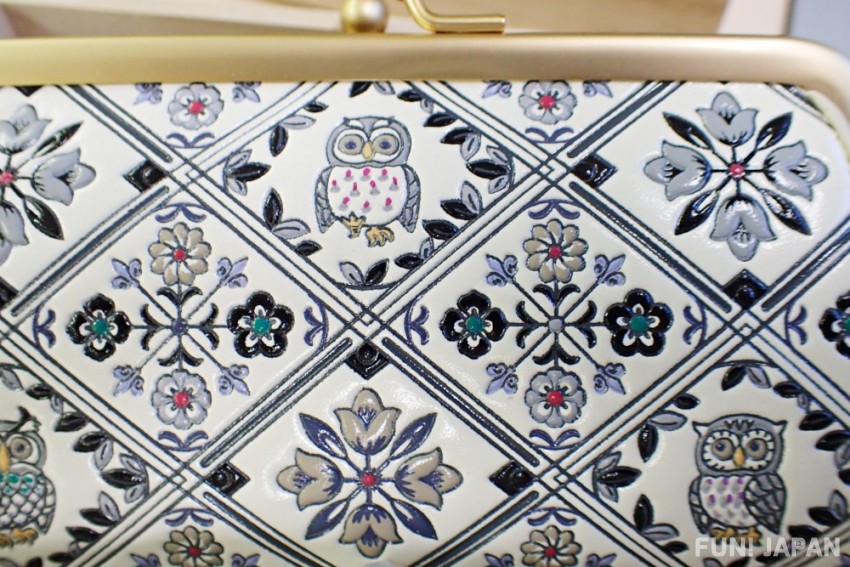 In Japan, the auspicious bird "Fukurou" (フクロウ owl) is said to bring good luck as its characters have the same sound with terms such as "Fukurairou" (福来朗 Good luck comes) and "Fu Kurou" (不苦労 No hardship). A purse with such an auspicious owl as a motif. A cute owl with one leg raised and flowers of the four seasons that bloom around it. The flowers are also all auspicious, such as the "plum blossom" that symbolizes longevity, the "lilies" that is likened to a beautiful woman, and the "gentians" that represents the wish for health and longevity. Each one of them has a wish to "have happiness".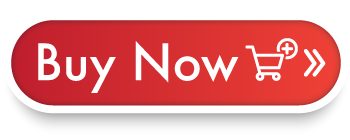 Bills and cards on the outside, coins on the inside - A small wallet recommended for people living "cashless" lifestyle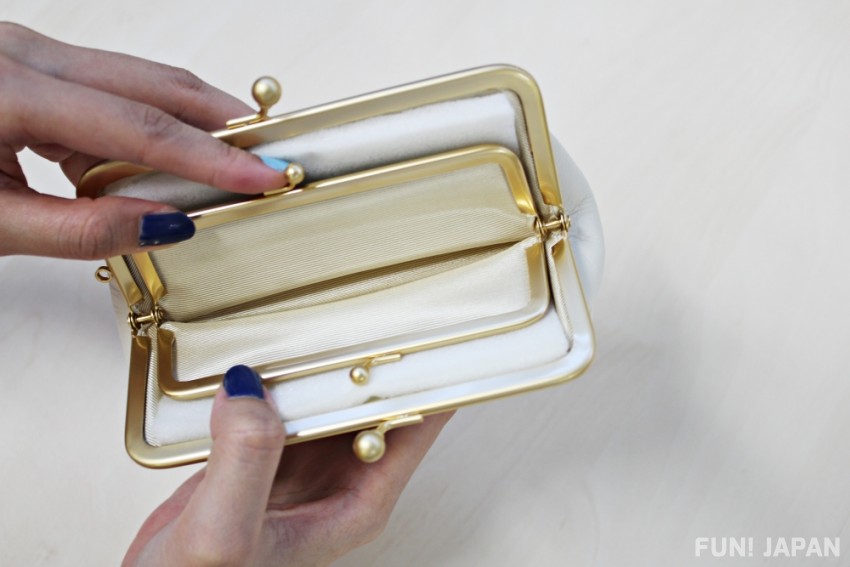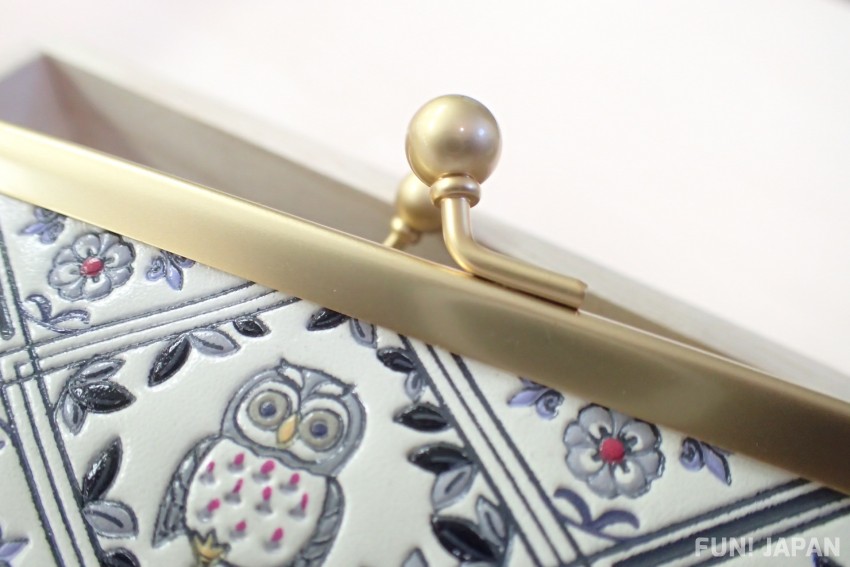 You can organize the contents and carry them around, such as putting bills and cards in the main purse on the outside and coins in the small purse on the inside, which is not only cute but also very convenient. This small wallet is recommended for people who live a "cashless" life where they don't usually use a wallet!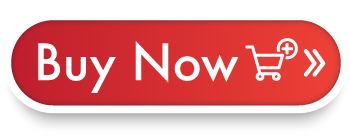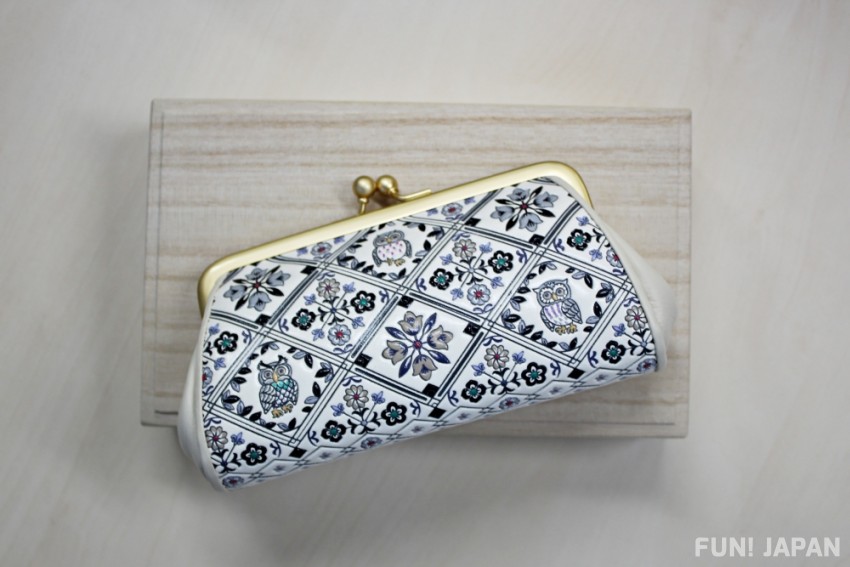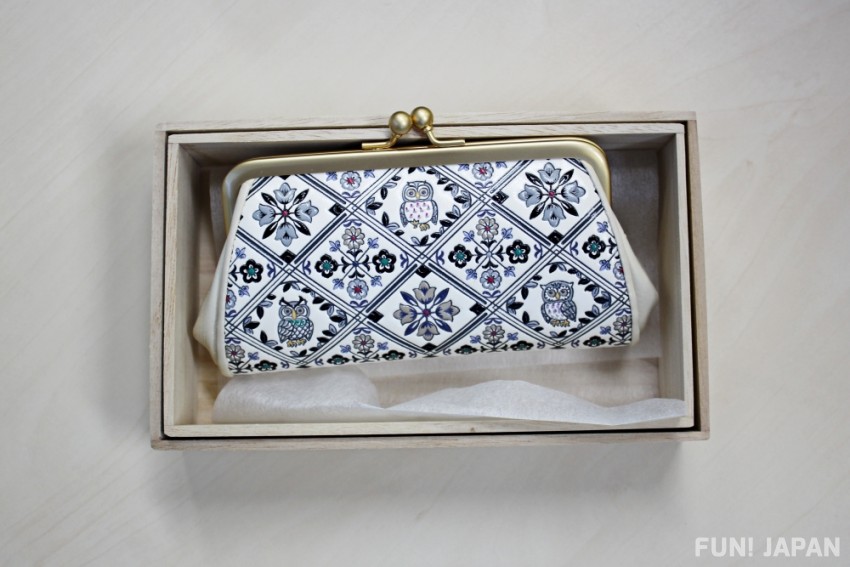 Product Information
Size: Height 9×Width 16×Thickness 3.5 cm
Weight: 98g
Specifications

Outside: Cowhide

Inside: rayon

Mouthpiece: steel (substitute gold plating)

Made in Japan

Made by ASAKUSA BUNKO

*This product is a on demand product. Regardless of whether the funding goal is reached, the product will be delivered. If the funding goal is reached, all those who have purchased the product will receive a 1000-yen coupon that can be used from their next purchase.
*Timing and amount of production lots may vary by product. Final product may differ partially in design from what is shown.
*Since all products are handmade, products may vary and have some differences from what is shown. All products are made new and are unused, but please understand before placing an order.
* Delays to shipping times may occur depending on the order status, the supply of materials, manufacturing process, etc.
* Depending on the monitor settings, the colors actual products may appear differently.
*After a product arrives, returns and refunds will only be accepted if the product is defective upon arrival.
*If the number of orders is much more than the prediction, delivery may be delayed, or the orders exceeded may be cancelled.
Estimated delivery date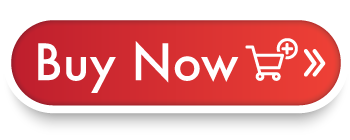 *This service is only available to people living in Singapore