The Embodiment of Japanese Culture - The Edo Kiriko Sake Glass <Wanobi> "Snow"
A unique set of wine glasses born of a combination of the west's traditional crystal glass and Japan's traditional facets. With a motif of a blanket of snow over Japan's symbolistic Mt. Fuji, this Edo Kiriko glass depicts Japan's beautiful winter and will surely allow a refreshing, cold drink. Created by master artisans using carefully selected materials, they have a refined design and hold a high level of transparency, with their most characteristic feature being their tone and shine. These Japanese-made glasses, with their Japanese design, can be used in your home, but are also perfect as a gift for friends or family.

FUN! JAPAN EDITORS' VIEW
A perfect combination of high-quality crystal glass and Edo Kiriko design
Great for celebrations as well as for times when you want to use something a little more elegant than a normal glass at home
A brand that holds over 86 years of trustworthy history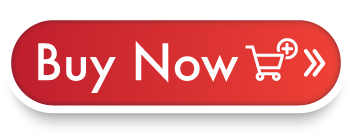 The Secret of Their Unique Designs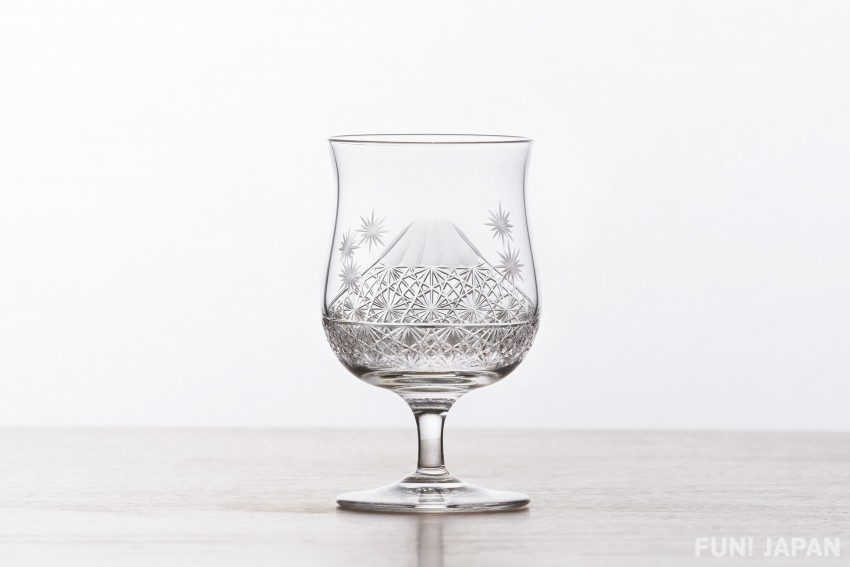 These glasses, which were made in joint development with a Japanese restaurant by the name of "Nasubi Tei", have completely unique designs. When talking to anyone from Tokyo, if you're looking for a high-class Japanese-style restaurant in Ebisu then almost everyone will tell you to go to Nasubi Tei which has been operating since the year 2000. Hidehiro Yoshioka, the head of Nasubi Tei, helped to develop these glasses into a product that has become loved by many Japanese people. While small, we're sure you can agree that the design has both grace and boldness. This glass will surely be able to not only increase the smell, flavor, and color of Japanese sake but ensure the drink stays cooler for longer.
With "Mt. Fuji's blanket of snow" as a motif, there are snowflakes and an image of winter depicted on the glass. Through polishing all of the cuts in one go, they have ensured that each different individual motif has been made prominent in the design allowing them to stand out and accent beautifully.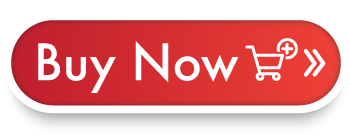 KAGAMI - The First High-Grade Crystal Maker in Japan with 86 Years of History

It would not be an overstatement to say that the level of technical prowess that has been fostered since KAGAMI was founded completely envelops "Japanese tradition and innovation." With their amazing attention to detail and expressiveness. They have even made products for the Imperial Household Agency, the Ministry of Foreign Affairs​, the prime minister's official residence​, and the embassies of many different countries around the world. With their glamorous finish, deep transparency, high refractive index, and comfortable weight, there is simply no comparison. Their ability to design and create these products with a multi-color tone is just another reason that they are stated to be the highest of class in the industry.

"FEEL JAPAN" with KAGAMI Glasses
After receiving the silver prize in the 1937 International Exposition of Modern Industrial and Decorative Arts​, an honorary award​ at the 1939 New York World's Fair and a prize at the Bureau International des Expositions Grand Prix, their results throughout history speak for themselves towards the quality and craftsmanship put into these products. These crystal products, created by artisans that are a master of their craft, have even been recognized by Japan's Imperial Household Agency​ and loved by many.

"Putting our heart into every KAGAMI product that we deliver to our customers. By KAGAMI"
Specifications
Size:Diameter 52mm x Height 94mm・110cc
Specification:1 Glass ※Decanter not included.
Material:Crystal Glass
Other:Wooden box
Made in Japan
Made by KAGAMI CRYSTAL Co., Ltd.

*This product is a on demand product. Regardless of whether the funding goal is reached, the product will be delivered. If the funding goal is reached, all those who have purchased the product will receive a 1000-yen coupon that can be used from their next purchase.

*Timing and amount of production lots may vary by product. Final product may differ partially in design from what is shown.
*Since all products are handmade, products may vary and have some differences from what is shown. All products are made new and are unused, but please understand before placing an order.
* Delays to shipping times may occur depending on the order status, the supply of materials, manufacturing process, etc.
* Depending on the monitor settings, the colors actual products may appear differently.
*After a product arrives, returns and refunds will only be accepted if the product is defective upon arrival.
*If the number of orders is much more than the prediction, delivery may be delayed, or the orders exceeded may be cancelled.
*This service is only available to people living in Singapore

Estimated delivery date