The Embodiment of Japanese Culture - Edo Kiriko Temari Flower Vase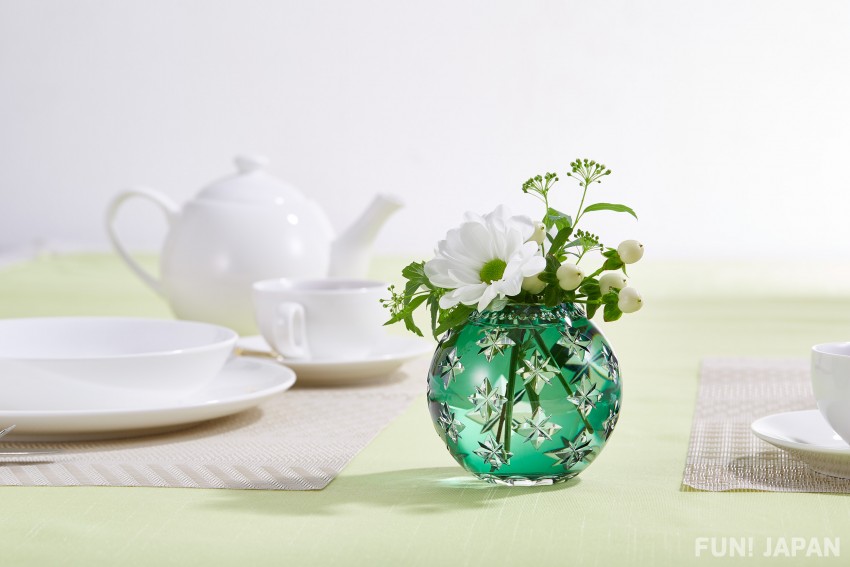 A unique flower vase born of a combination of the west's traditional crystal glass and Japan's traditional facets. This cute and rounded form gives any room and clean and polished atmosphere. Created by master artisans using carefully selected materials, they have a refined design and hold a high level of transparency, with their most characteristic feature being their tone and shine. These Japanese-made glasses, with their Japanese design, can be used in your home, but are also perfect as a gift for friends or family.
FUN! JAPAN EDITORS' VIEW
A perfect combination of high-quality crystal glass and Edo Kiriko design
Gives any room a refined and more polished feel
A brand that holds over 86 years of trustworthy history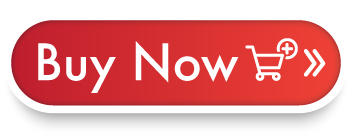 *This service is only available to people living in Singapore

About Japan's Traditional "Temari" Ball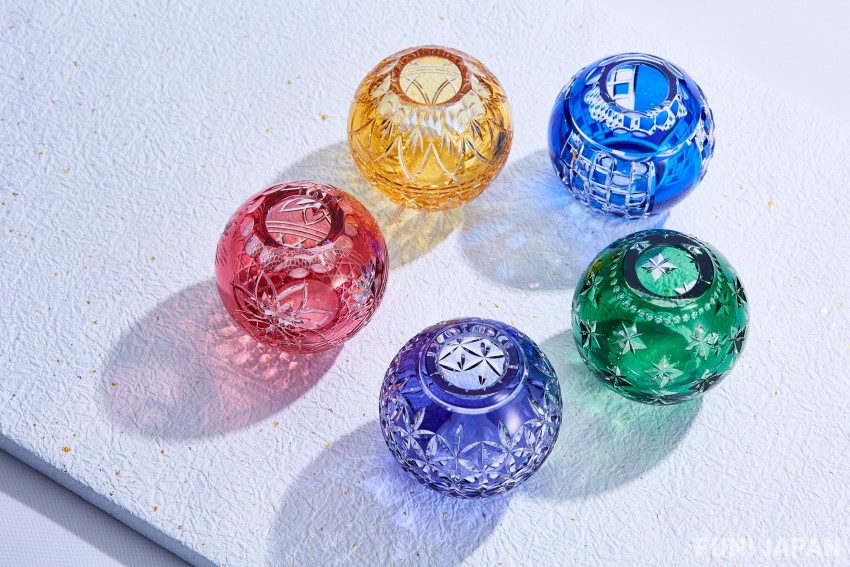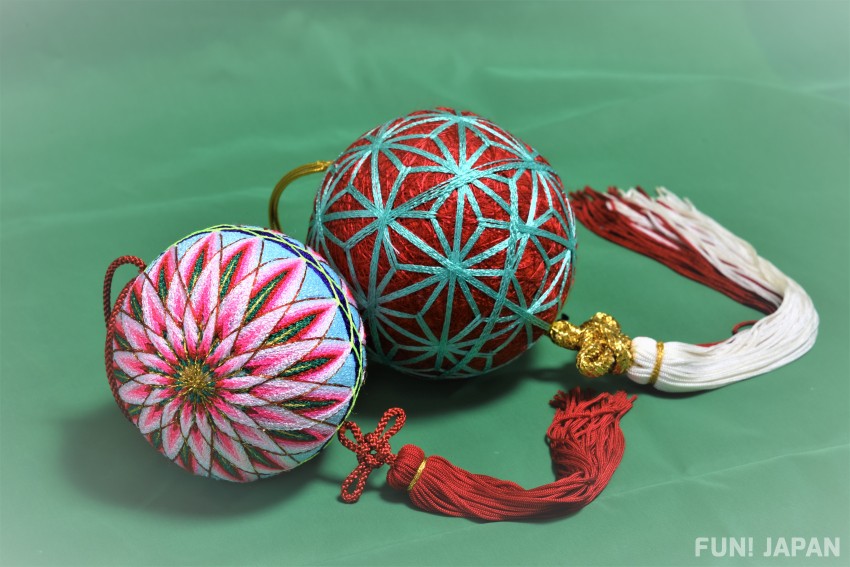 This cute, round flower vase has been made in the image of a temari. A temari is a traditional toy that has existed in Japan for a very long time and put very simply, is a ball. These balls were traditionally made by winding thread into wick, however, from the end of the 16th century, they were made by winding cotton into wick giving them a more durable and elastic sphere-shape, which further progressed into more and more beautiful geometric pattern​s. These geometric patterns have been cut onto these flower vases using the traditional Edo Kiriko method. These flower vases, created by master craftsmen, can have flowers placed in them and displayed as an interior item within any home.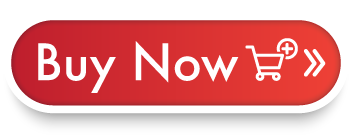 KAGAMI - The First High Grade Crystal Maker in Japan with 86 Years of History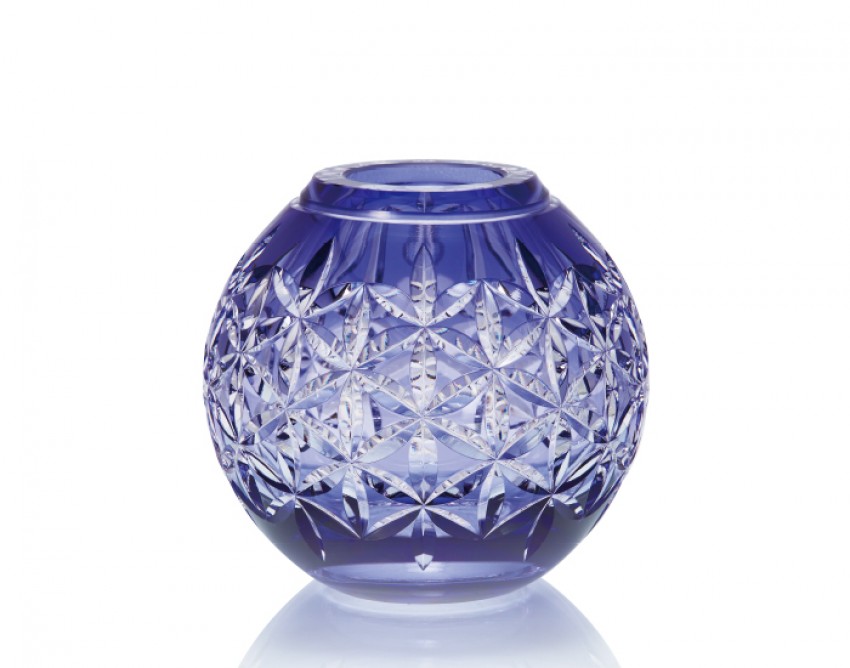 This is what is known as a "shippō pattern" and has long elliptical shapes spanning end-to-end of the vase.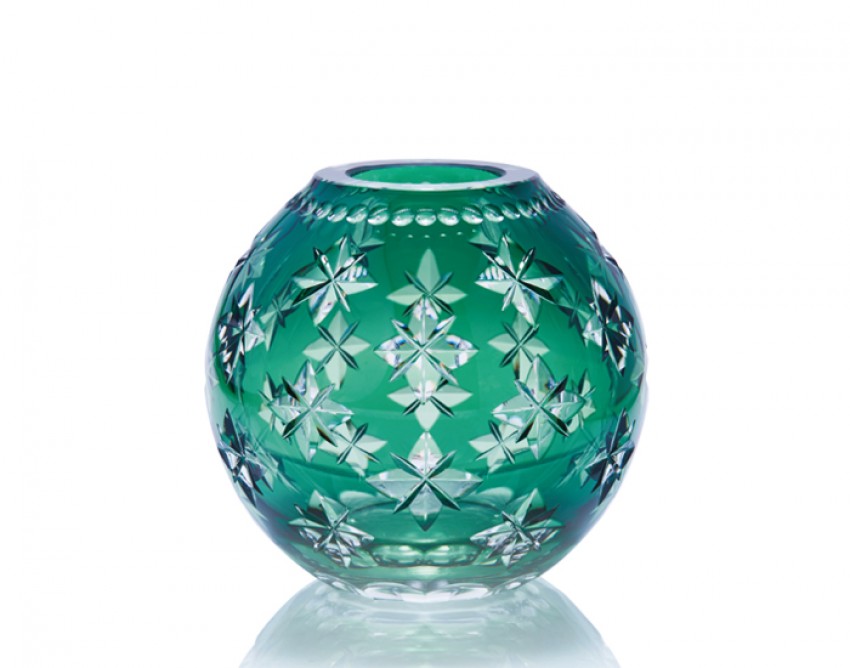 This four-leaf pattern has many very fine flowers across the vase.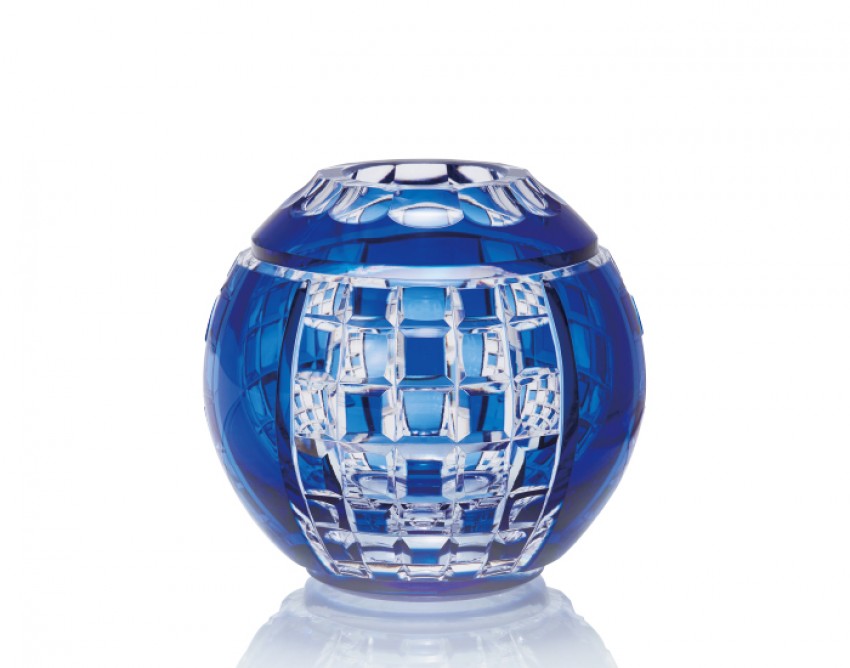 Different colors interlaced in a grid-like shape creates a beautiful checkered pattern.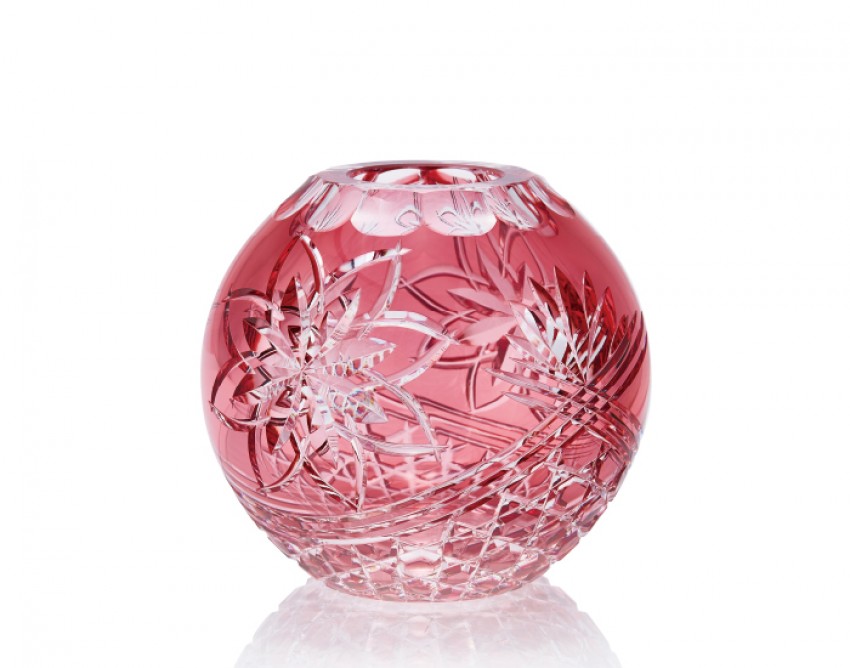 A design with the motif of a mesh created from flowers and a bamboo basket.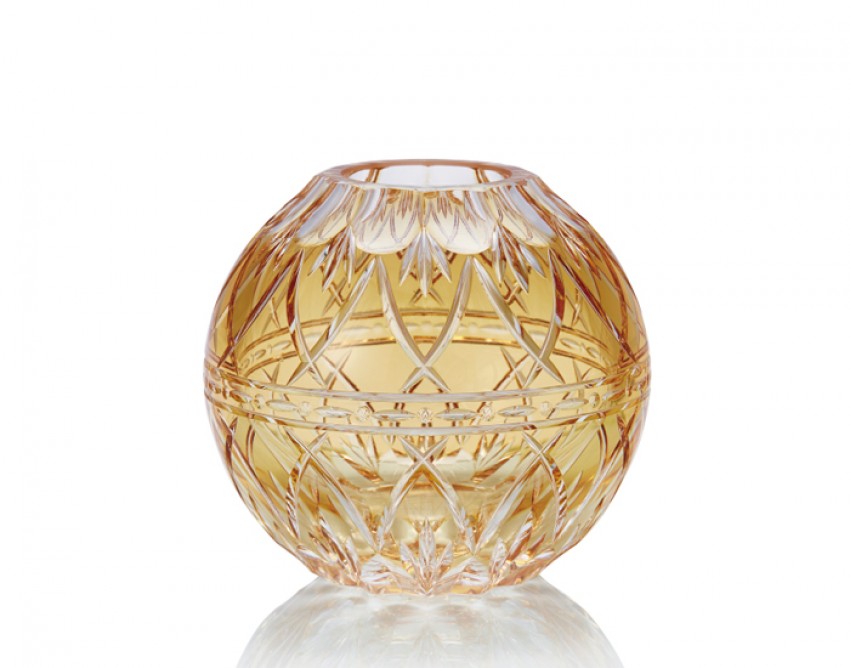 A chrysanthemum which represents long life and ​nobleness can be found on this design of the flower vase.
It would not be an overstatement to say that the level of technical prowess that has been fostered since KAGAMI was founded completely envelops "Japanese tradition and innovation." With their amazing attention to detail and expressiveness. They have even made products for the Imperial Household Agency, the Ministry of Foreign Affairs​, the prime minister's official residence​ and the embassies of many different countries around the world. With their glamorous finish, deep transparency, high refractive index, and comfortable weight, there is simply no comparison. Their ability to design and create these products with a multi-color tone is just another reason that they are stated to be the highest of class in the industry.
"FEEL JAPAN" with KAGAMI Glasses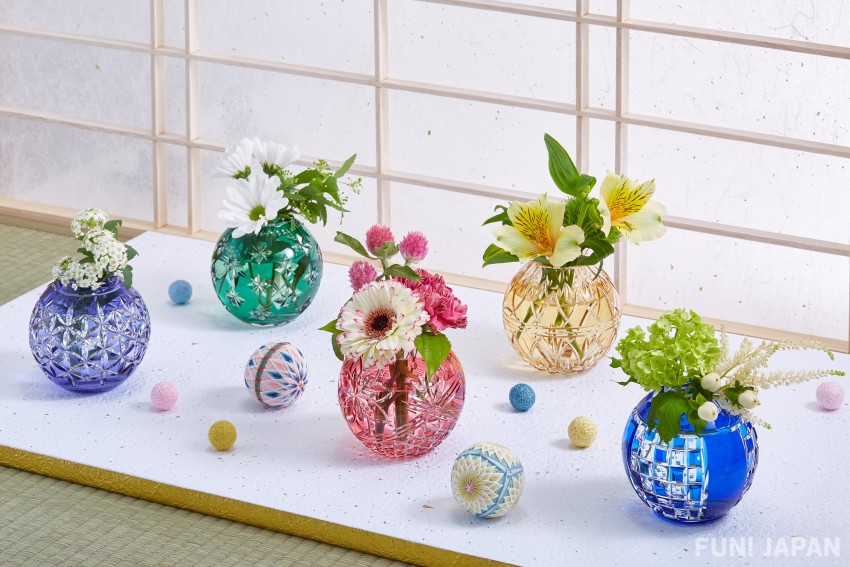 After receiving the silver prize in the 1937 International Exposition of Modern Industrial and Decorative Arts​, an honorary award​ at the 1939 New York World's Fair and a prize at the Bureau International des Expositions Grand Prix, their results throughout history speak for themselves towards the quality and craftsmanship put into these products. These crystal products, created by artisans that are a master of their craft, have even been recognized by Japan's Imperial Household Agency​ and loved by many.
"Putting our heart into every KAGAMI product that we deliver to our customers. By KAGAMI"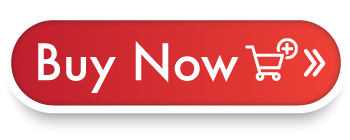 Specifications
Size:Radius 46㎜ x Height 84㎜ x shell diameter 90㎜
Material:Crystal Glass
Other:Wooden Box

Made in Japan

Made by KAGAMI CRYSTAL Co., Ltd.
※This item can be purchased and will be shipped regardless of if the goal is met or not. However, if the goal is met, every member who purchased the item will be sent a coupon worth 1,000 JPY.
※Each individual item may differ from the pictures above. The design or specifications may change.
※Due to each item being made by hand, there is a chance that there may be some imperfections in the final product. This should not affect the use of the product, and we ask for your understanding prior to making a purchase.
※There may be events in which due to shipping status, stock of material, and other situations regarding production that shipment takes longer than usual.
※There may be a difference in color due to the computer's monitor.
※After product arrival, returns and refunds will only be entertained in the event that the item has a defect on arrival that affects functionality.
Estimated delivery date
In mid to late February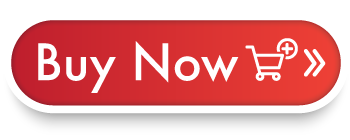 *This service is only available to people living in Singapore