A Stylish Umbrella for Rain or Shine - Lightweight Foldable Jacquard Umbrella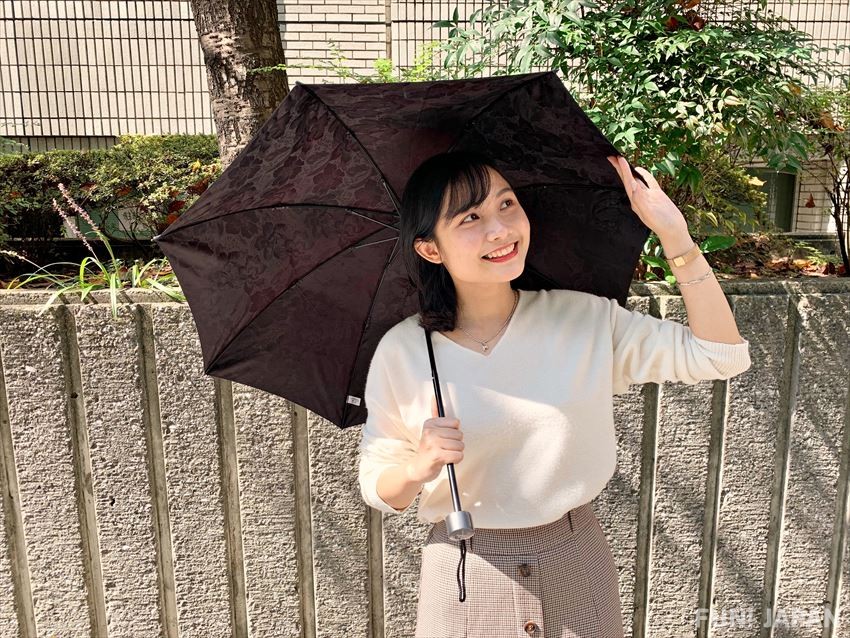 There is no shortage of options when it comes to fashionable foldable umbrellas, but recent designs have been improved upon even further. If you're looking for something that's easy to carry around, lightweight, and that blocks UV rays from the sun, it's a must-have item. Umbrellas with effective shading and heat shielding technology even absorb light that is reflected from the pavement. This lightweight foldable jacquard umbrella will protect you from the rain and the sun.
FUN! JAPAN EDITORS' VIEW
Luxury luster and jacquard design
All carefully handmade
Conveniently usable for any time, place, and occasions, even at formal occasions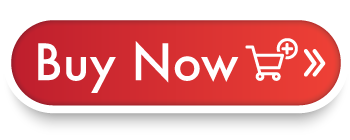 *This service is only available to people living in Singapore

3 Reasons Japanese Women Prefer Black Umbrellas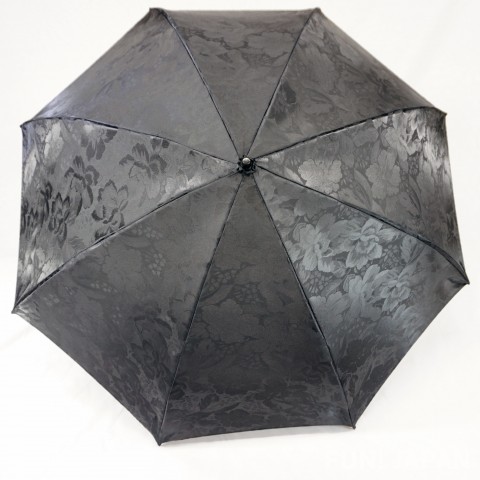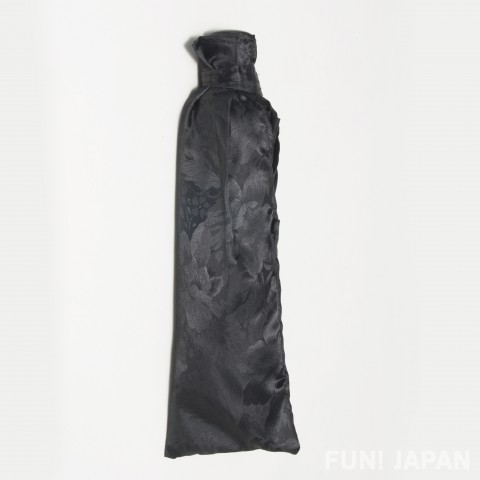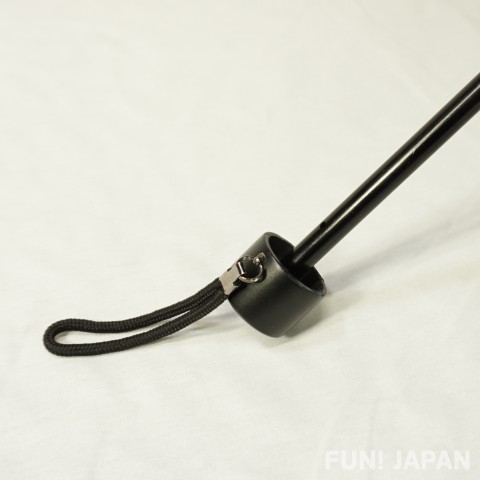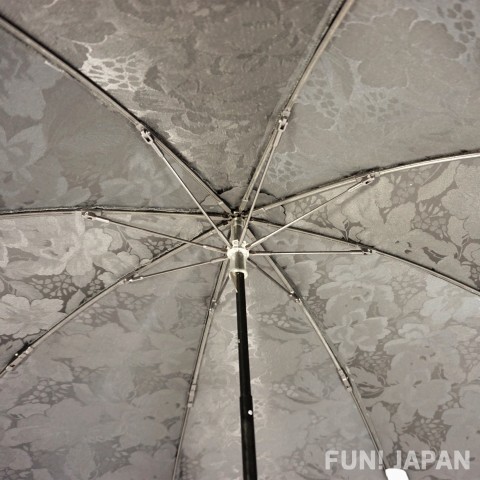 The idea of using an umbrella to shield yourself from the sun can feel like a foreign concept to some people. And some may wonder "why does it need to be black?" Here are three reasons Japanese women prefer black umbrellas.
To avoid heatstroke: According to research done in Japan, using an umbrella is much more effective at blocking the sun and sweating than using a hat.
To protect against UV rays: If you use an umbrella, you can protect yourself against UV rays from direct sunlight, which can cause damage to the skin. Umbrellas with UV ray blocking technology are perfect for this.
To soak up the sun's rays: The color black soaks up the sun's rays more effectively, and cuts UV rays. It can also absorb light reflected from the pavement or other reflective surfaces, even from the inside.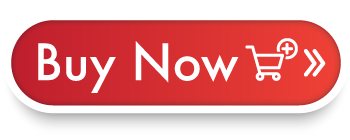 Quality Products That Are Crafted by Hand
1. Wooden Frames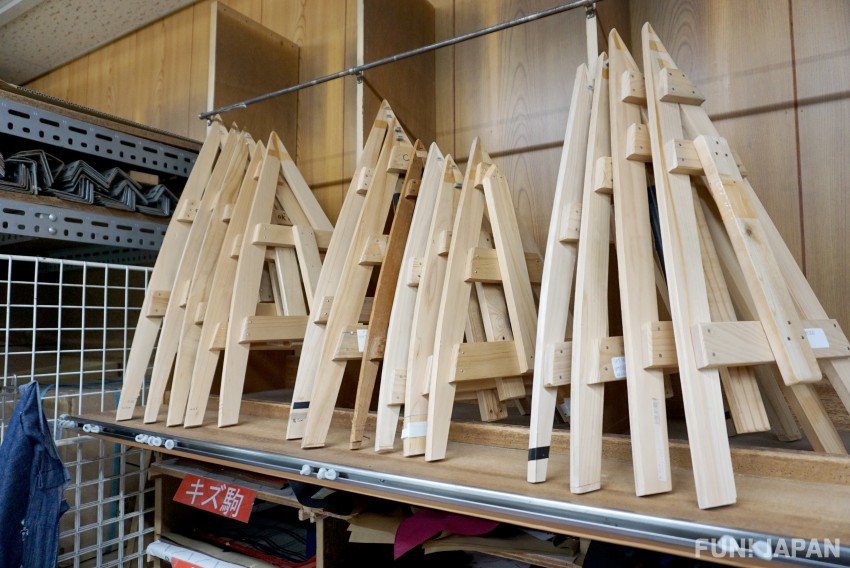 Wooden frames are used to plan out the shape and how much fabric will be needed for an umbrella. Artisans adjust the frames several times to get the dimensions just right.
2. Fabric Cutting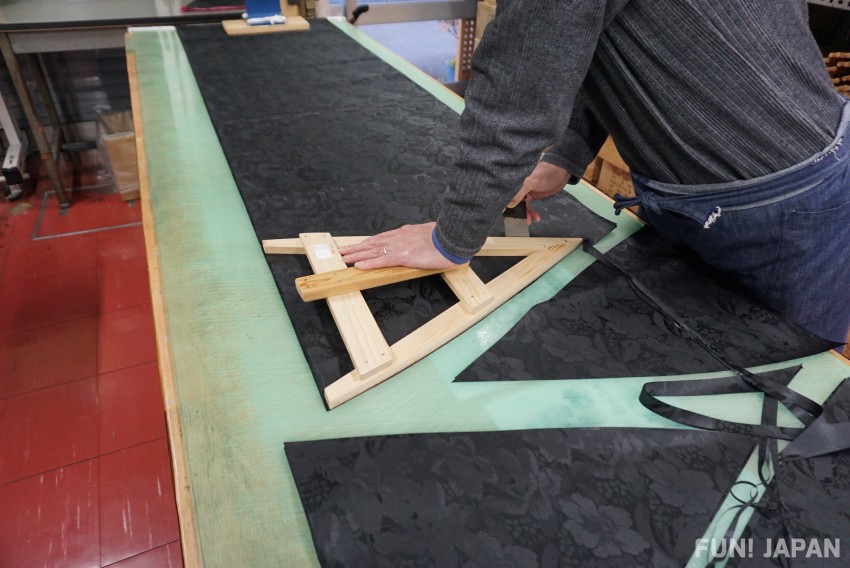 The wooden frames are used to measure out and cut fabric. This is a process that requires careful concentration even from the most skilled of artisans.
3. Embroidering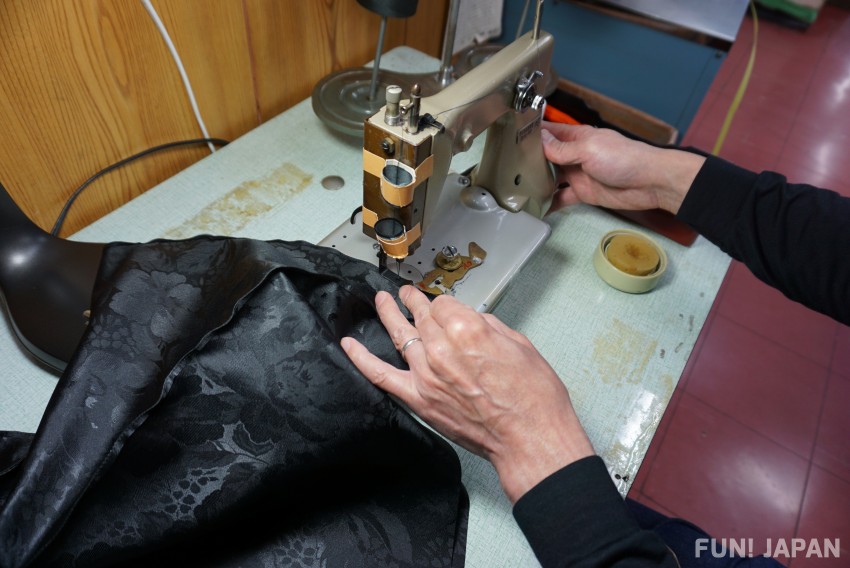 A special sewing machine for making umbrellas is then used to sew the triangles of fabric together.
4. Sewing Fabric to the Tips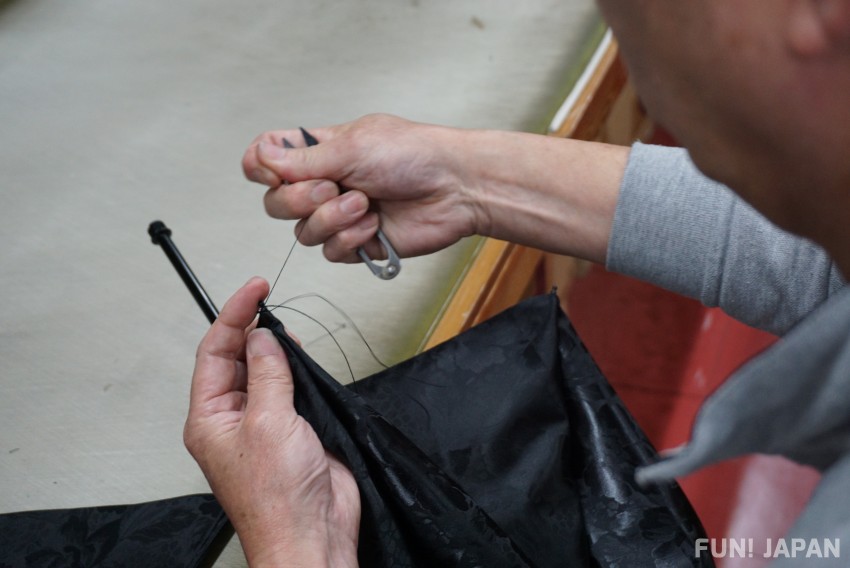 The combined fabric is then sewn onto the tips of the umbrella ribs. This requires a special method of sewing to ensure the fabric and the tips don't come apart.
5. Finishing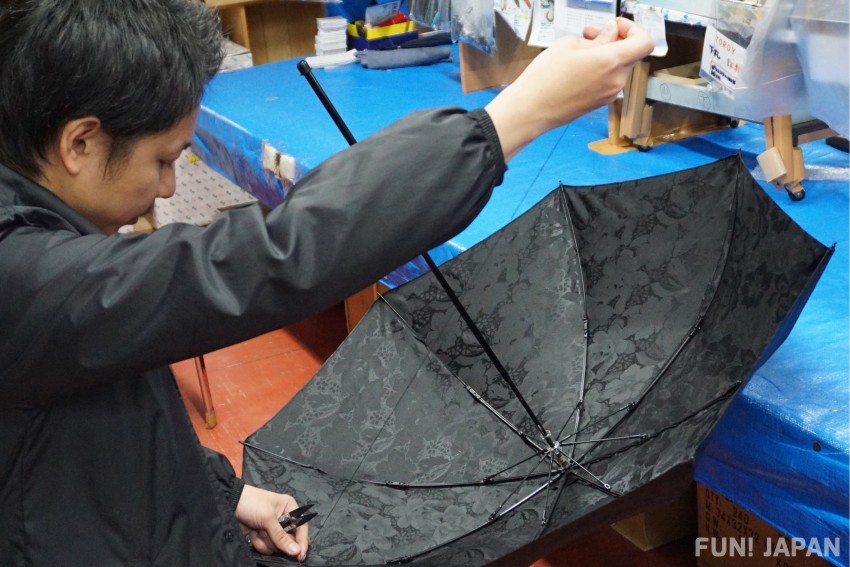 Lastly, the ribs and the fabric are sewn together. The tension of the fabric is checked carefully throughout the finishing process.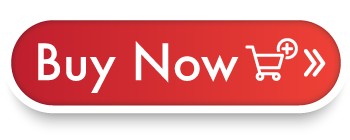 An Elegant Design Loved by All Ages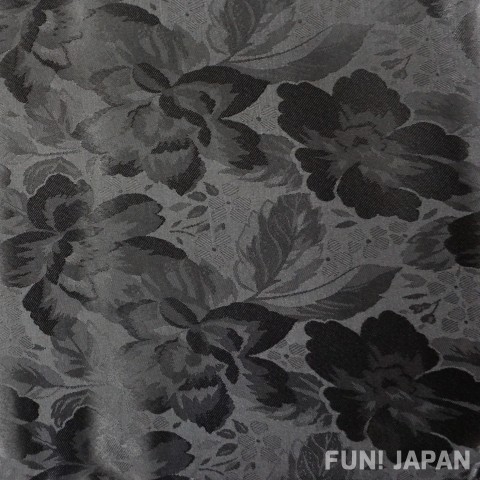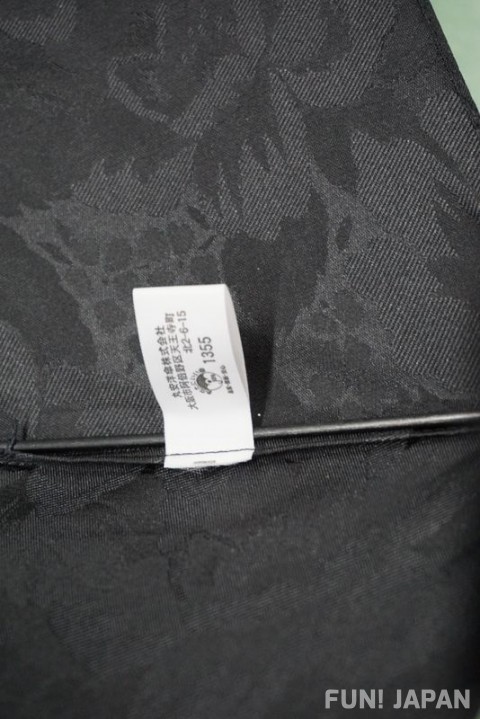 The jacquard flower pattern of this umbrella has a slightly glossy finish, and makes for a refined and elegant design that suits people of all ages. You won't be able to take your eyes off of the expert handiwork of the Japanese artisans that have crafted this item.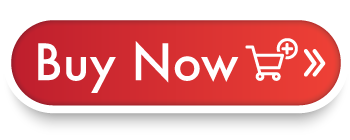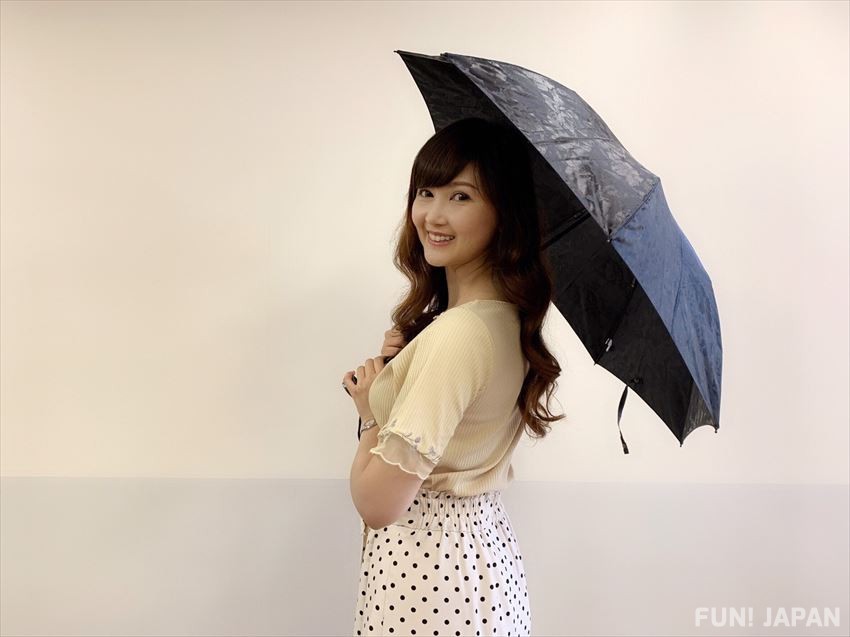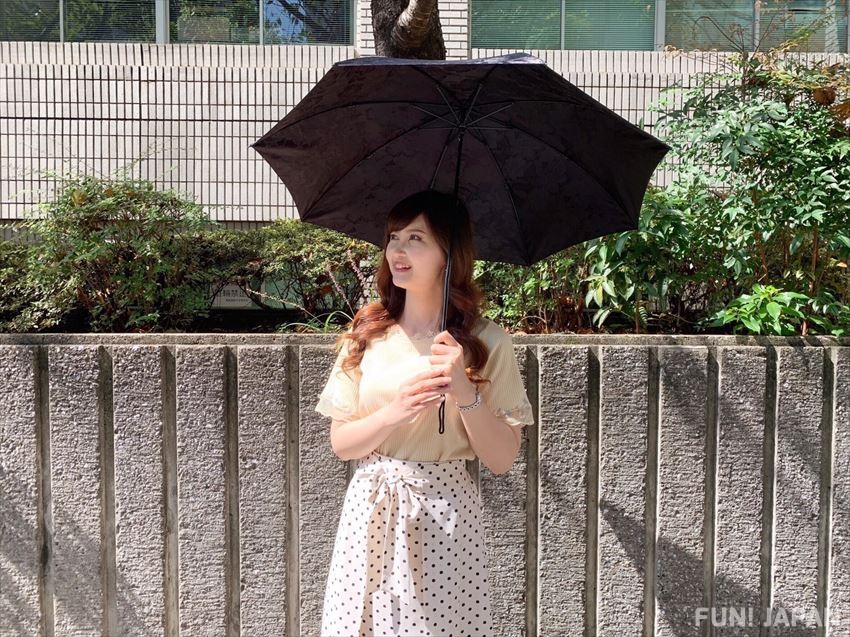 Product Details
Dimensions: When folded: approx. 31 cm in length (eight 50 cm ribs)/weight: approx. 215 g
Materials: Fabric: 100% polyester, ribs: glass fiber, shaft: aluminum, handle: wood
UV ray resistant, manual open mechanism

Made in Japan

Made by 丸安洋傘株式会社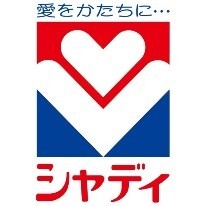 *This product is a on demand product. Regardless of whether the funding goal is reached, the product will be delivered. If the funding goal is reached, all those who have purchased the product will receive a 1000-yen coupon that can be used from their next purchase.

*Timing and amount of production lots may vary by product. Final product may differ partially in design from what is shown.
*Since all products are handmade, products may vary and have some differences from what is shown. All products are made new and are unused, but please understand before placing an order.
* Delays to shipping times may occur depending on the order status, the supply of materials, manufacturing process, etc.
* Depending on the monitor settings, the colors actual products may appear differently.
*After a product arrives, returns and refunds will only be accepted if the product is defective upon arrival.

*If the number of orders is much more than the prediction, delivery may be delayed, or the orders exceeded may be cancelled.
Estimated delivery date
In mid to late February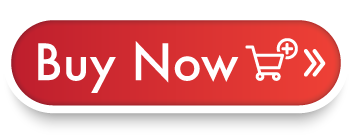 *This service is only available to people living in Singapore

[Survey] Traveling to Japan