2020 Business Reopening Status in Japan - Sightseeing Areas and Local Governments Edition (*Updated as needed)
In order to prevent the spread of the COVID-19 pandemic, tourist destinations in each region of Japan saw a decline in the number of tourists, and shops such as restaurants and souvenir shops were temporarily closed. With the cancellation of the state of emergency declaration, each tourist area and local government is gradually resuming operations while strengthening infection prevention measures. FUN! JAPAN is distributing information regarding business reopening in each region, with updates as needed, so be sure to save it in your bookmarks and refer to it for your next trip to Japan.

*Please check each official website for the latest information.

Hokkaido
【Hokkaido】Asahikawa City, Kamikawa
The Superb View of Fall - Daisetsu Kogen Onsen Tour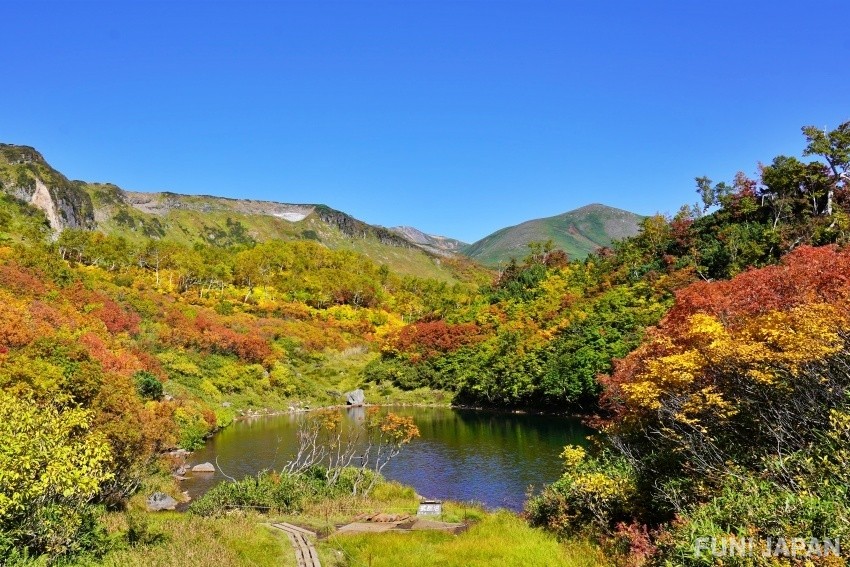 Daisetsu Kogen Onsen can be found around 2 hours out from Asahikawa by car. The "Daisetsu Kogen Swamp Tour Course" contains around 10 different swamps that are very popular with their autumn colors, especially with mountain climbers. Due to it being an area that has brown bears, before mountain climbers, officials are required to teach the mountain climbers the rules, regulations, and useful information for around 15 minutes.
After mountain climbing, you can visit the "Daisetsu Kogen Onsen" which is an onsen with 100% spring water, and relax after a busy day. We especially recommend the open-air bath which lets you look out towards the mountain whilst bathing. During winter, the path is closed, meaning the facility only operates for around 123 days per year, and the region and onsen itself is mostly unexplored. (one‐day trips available)
Check out the inside of the Kamikawa Shrine Tongu & Experience Prayer (Reservations can be made via the URL listed below)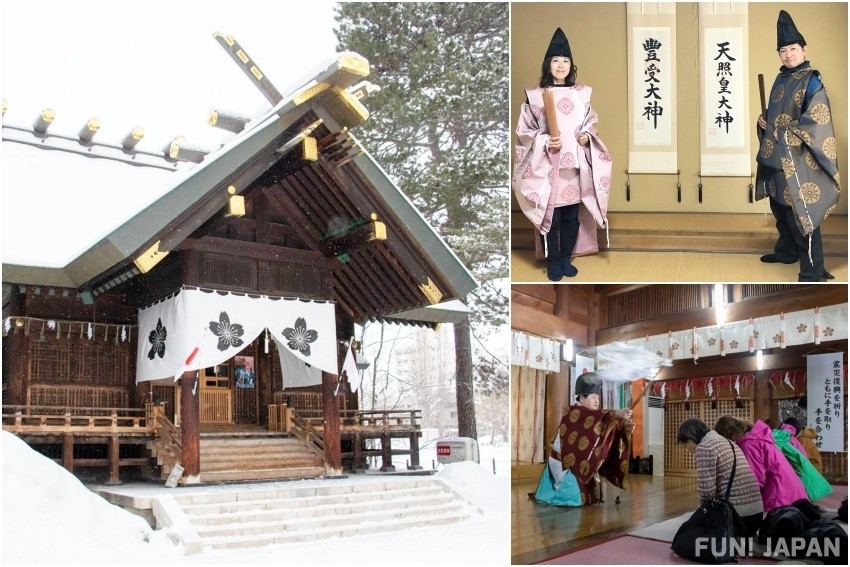 Kamikawa Shrine Tongu*(1), found in the center of Asahikawa's Tokiwa Park is dedicated to many gods, the main of which being Amaterasu, providing traffic safety, large sales, recovery from illness, and many more blessings which see many people visiting the shrine year-round. There are only 3 shrines in Hokkaido that have Tongu, with Kamikawa Shrine being one of them.
You can find Mongolian Oaks and Ulmus davidiana trees around the ponds of the Tongu, these trees are representative of Hokkaido, and you will often see wild birds and Hokkaido squirrels around these ponds. During this tour, you will learn about the shrine and Asahikawa as a whole, as well as the outline of prayers and how to visit a shrine or temple, meaning if you've never done something like this before, there's no need to worry.
Tongu*(1): A house at which gods will temporarily stay.
Hokkaido Taisetsu Kamuimintara DMO
Hokkaido Taisetsu Nohaku Business Assosiation
Update in progress...

Tohoku Region (Aomori, Akita, Yamagata, Iwate, Miyagi, Fukushima)
Update in progress...

Kanto Region (Tokyo, Kanagawa, Chiba, Saitama, Gunma, Tochigi, Ibaraki)
Update in progress...

Chubu & Hokuriku Region (Aichi, Shizuoka, Nagano, Yamanashi, Gifu, Toyama, Ishikawa, Fukui)
Update in progress...

Kansai Region (Osaka, Kyoto, Hyogo, Nara, Shiga, Wakayama, Mie)
【Hyogo Prefecture】Mount Rokko
A series of tourist facilities and shops in the famous tourist destination "Mt. Rokko" in Hyogo Prefecture have resumed operations from the 30th of May 2020. However, when reopening for business, the changes to business hours of each facility, entry restrictions, the changes to holidays of some stores in the facility, and shutdowns for some services have been implemented. In addition, Rokko Cable has resumed operations from the 30th of May, and Rokko Sanjo Bus and Rokko Maya Sky Shuttle Bus have resumed operations from 1 June.
Chugoku Region (Okayama, Hiroshima, Tottori, Shimane, Yamaguchi)
Update in progress...

Shikoku Region (Ehime, Kochi, Kagawa, Tokushima)
【Tokushima Prefecture】Miyoshi City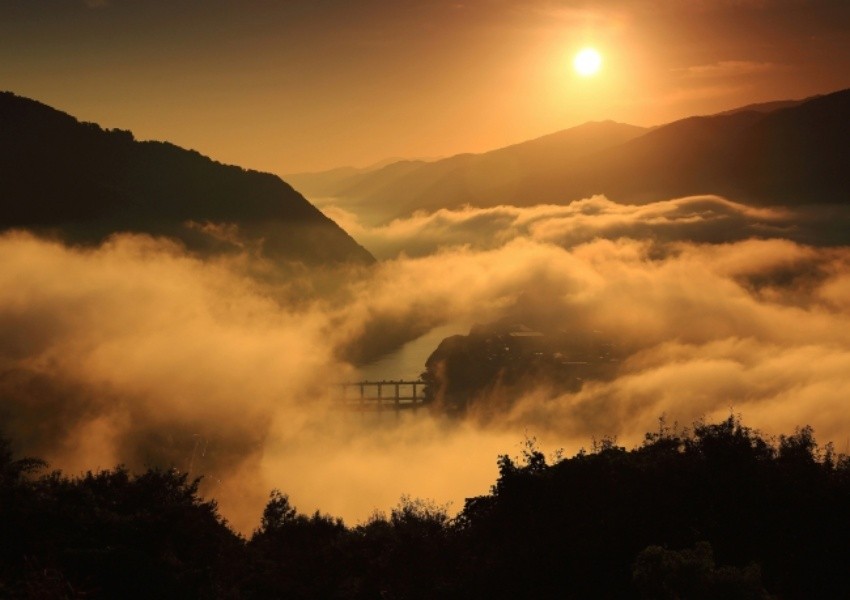 From the 1st of June 2020, business facilities and sightseeing spots in Miyoshi City, including the Iya Kazurabashi Bridge, which is known as one of Japan's Three Most Unexplored Areas, have resumed their operations. In addition, some of the accommodation facilities, hot spring facilities, and campsites in the city have resumed operations from June 1st.
Kuyshu & Okinawa Region (Fukuoka, Kumamoto, Kagoshima, Oita, Miyazaki, Saga, Nagasaki)
【Kumamoto Prefecture】Kumamoto City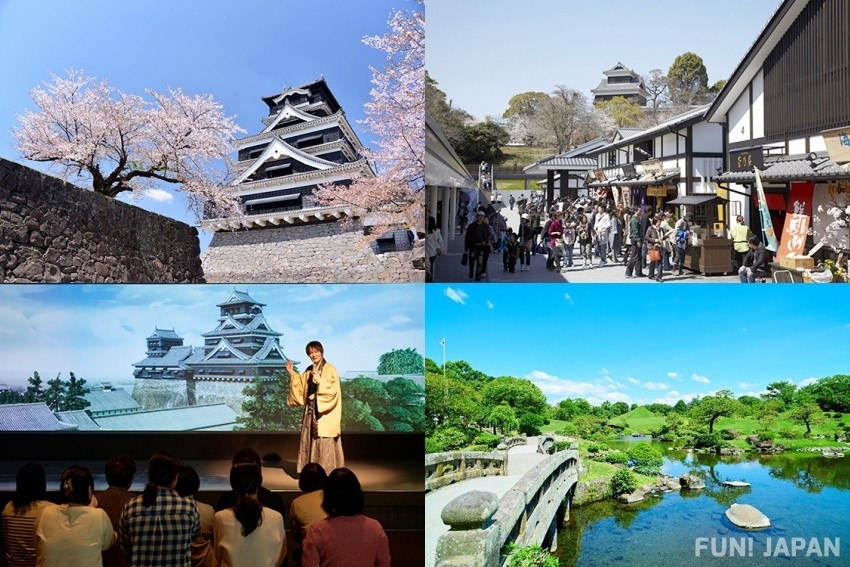 Over 400 years ago, over the course of a 7 year period, one of Japan's 3 most famous castles, the "Kumamoto Castle" will begin its second stage of restoration after the 1889 Kumamoto earthquake. At the foot of the castle, known as the "Josaien", you can find many Kumamoto-based food and drink and souvenir stores, you can also experience Kumamoto's history and reconstruction through the use of a VR activity called "Wakuwakuza". There are tourist information centers which are able to speak many different languages allowing you to learn more and more about Kumamoto and the sightseeing experiences it has to offer. Suizenji Jojuen Garden is a large garden that is perfect for walking around, it was completed in the year 1671 and is recognized as one of the countries scenic spots and historic landmarks. It has a large lake in the center which underground river water flows into.
↓Click here for more business reopening information↓
2020 Business Reopening Status in Japan - Sightseeing Facilities Edition (*Updated as needed)
2020 Business Reopening Status in Japan - Accommodation, Transportation and Business Edition (*Updated as needed)
*Please check each official website for the latest business information.

[Survey] Traveling to Japan