How to Wear a Kimono with Jeans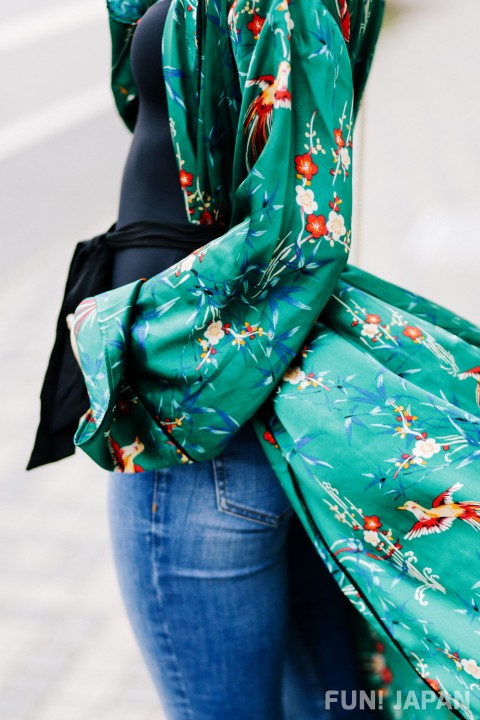 We've found lots of fashionable people on Instagram who coordinate kimono with jeans. Japanese kimono cannot be matched with jeans in its original state, but it could be fun to buy a cheap second-hand kimono when traveling in Japan, and repurpose it!

Matching with Distressed Jeans
On a Trip, Kimono Add Refinement to Jeans 
The Colors of Kimono and Jeans Match Perfectly!
A Bold Floral Pattern is Not Too Overpowering When Combined with Jeans
Nuanced Color Kimono
The Combination of Yukata-style Kimono and Jeans Just Captures the Mood of Summer in the Sun
If you like these, why don't you stop by a second-hand kimono shop and try some yourself when you visit Japan?

[Survey] Traveling to Japan