Winter Kimono: What to Wear and Where to Take Pictures Wearing One!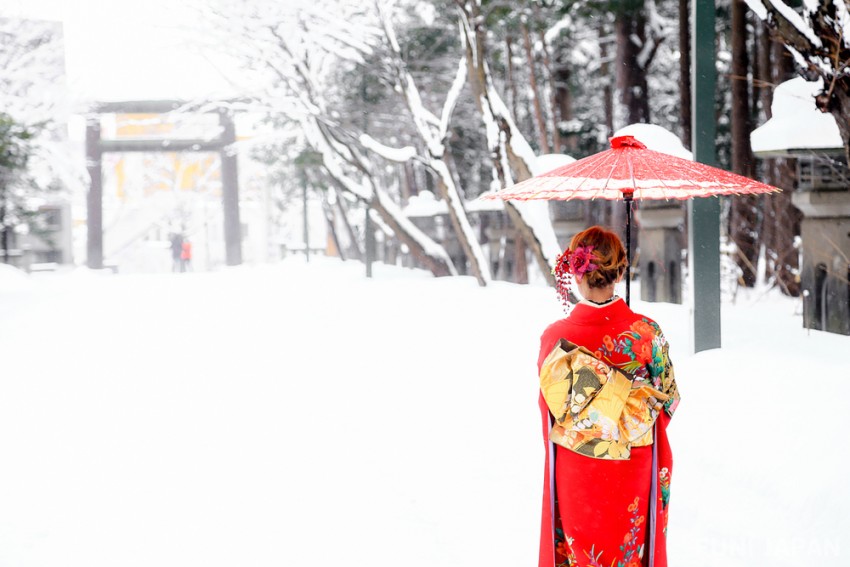 Kimono is known as the national dress of Japan. In Japan, where the differences between spring, summer, autumn, and winter are quite marked, it is customary to change kimono according to the season. Here we look at the the special features of kimono that you wear in winter, as well as the photo shooting backgrounds unique to this time of year where your kimono will look most beautiful.

What is Winter Kimono?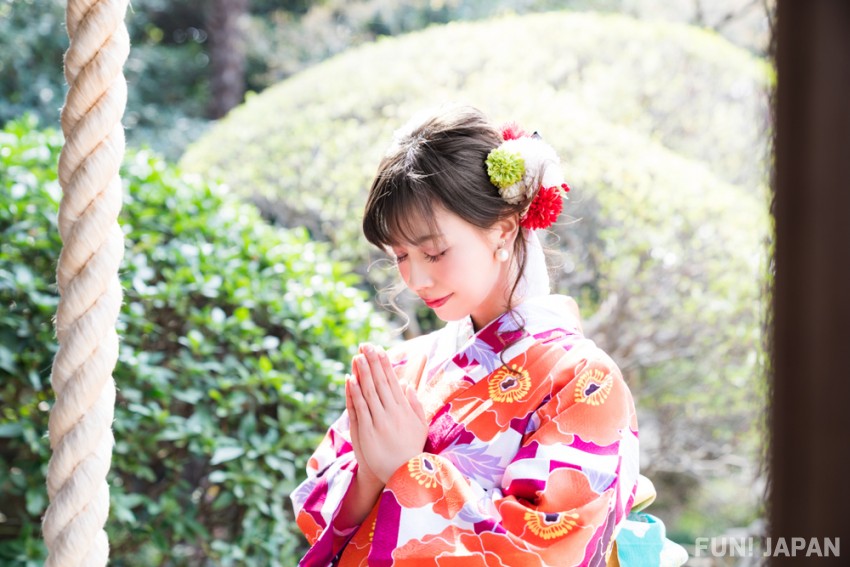 Winter in Japan runs from December through February. In many parts of the country temperatures drop well below freezing and there is deep snow. Kimono for this season have a lining made of impermeable fabric. Materials include silk, synthetic fiber, wool, and a combination of wool and silk. There are many traditional ceremonies and events during the winter such as Shogatsu (an extended New Year celebration), Hatsumode, (the first visits to shrines and temples of the new year), and Seijinshiki, (coming-of-age ceremonies to mark officially entering adulthood), so there are many opportunities to wear kimono.

Winter Kimono Patterns and Colors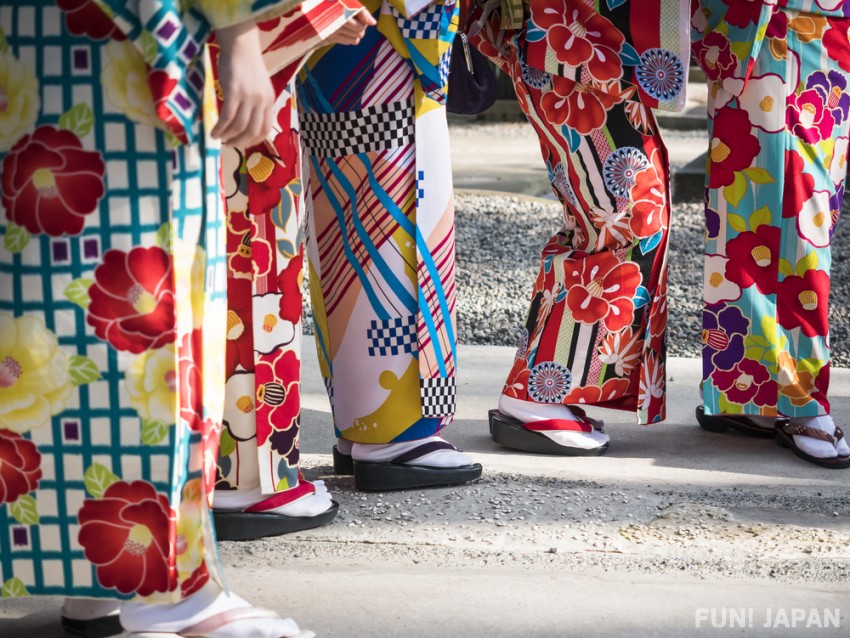 The classics are patterns which represent the feeling of the season; motifs of plants such as camellia, sasanqua camellia and plum, and patterns incorporating New Year's decorations such as pine and bamboo, and the colors traditionally associated with them.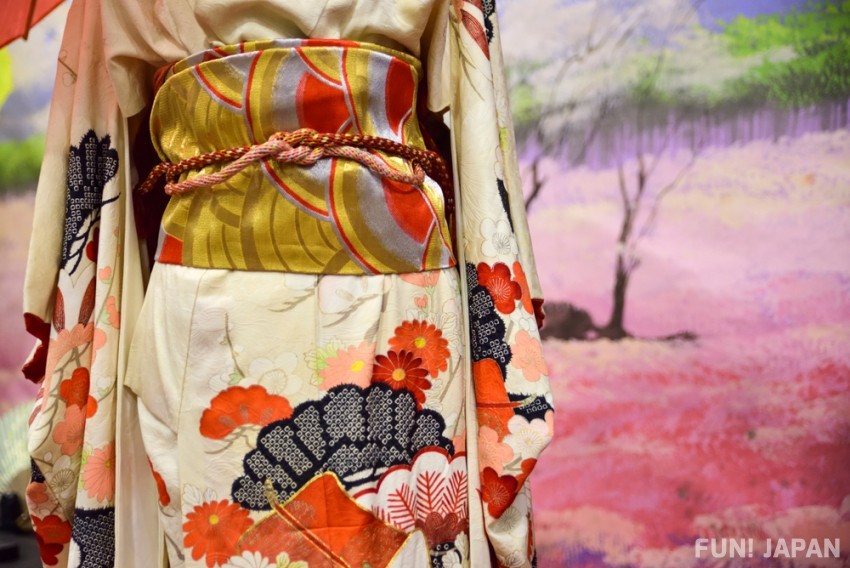 The patterns of these gorgeously colored kimono include Nanten flowers (flowers of the nandina shrub known as sacred bamboo), Shochikubai (松竹梅 pine-bamboo-plum), camellia, and plum. Warm and distinctive colors such as red and green are traditional and classic for winter.
How to Wear Winter Kimono
As winter in Japan can be extremely cold, it is essential to wrap up warm. Here are some pointers to protecting yourself against the cold while wearing kimono.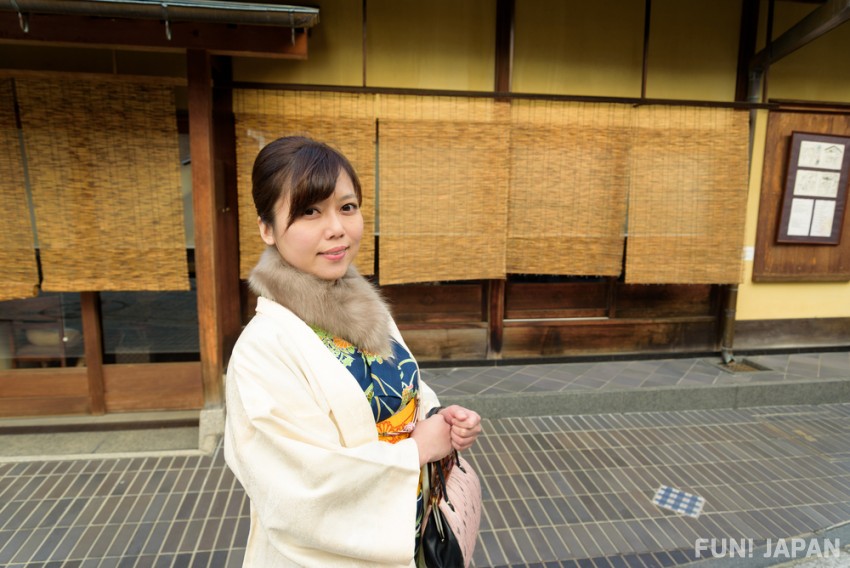 Firstly, under the Nagajuban (traditional long undergarment), put on a thermal vest with high heat retention and moisture absorbency. It should have a V-neck since the kimono has an open collar and the traditional feeling will be lost if the vest is visible.

On very cold days, a kimono overcoat or haori coat is layered on top of the kimono. In addition, a white fur shawl or muffler around the neck keeps you even warmer.

If you still can't tolerate the cold, we recommend wearing gloves with a disposable hand warmer (packets of iron powder that generate heat from the oxidation reaction) tucked inside.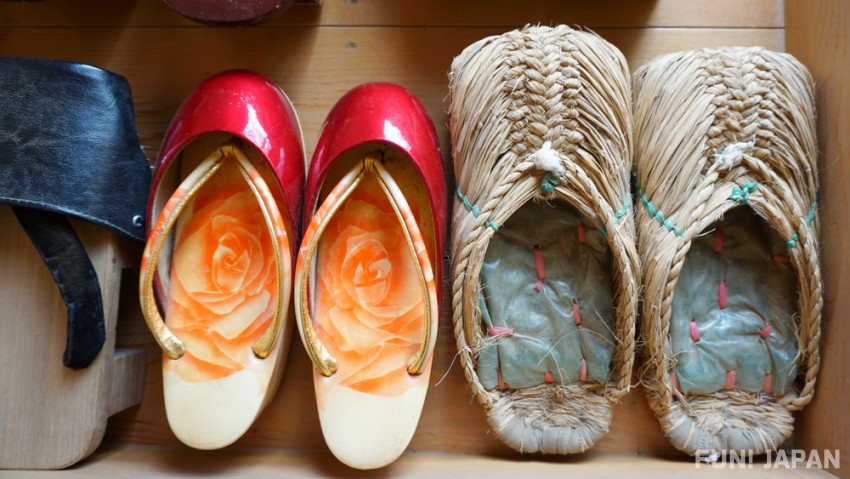 Wear tabi (split-toe socks) to fit sandals. Especially on cold days, wear tights with divided toes under the tabi, and sandals with a cover over the toes.

3 Recommended Photo Shooting Backdrops for Winter Kimono
Here are a few photo shooting backgrounds unique to this season, where the winter kimono can be photographed beautifully.
 With Pink Plum Blossoms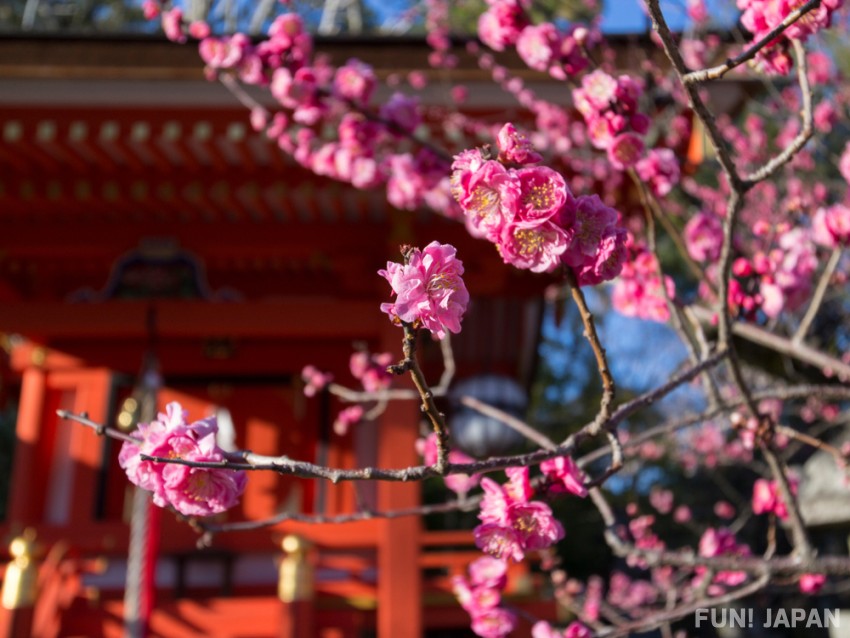 Plum blossoms are in full bloom around February. You can enjoy them in gardens, parks and shrines all over Japan. There are two types: Koume (紅梅), which has pink flowers, and Shiraume (白梅), which has white petals. If you wear a kimono or an obi sashi with a plum pattern, it will make a beautiful photo.

Snowscape with Japanese Atmosphere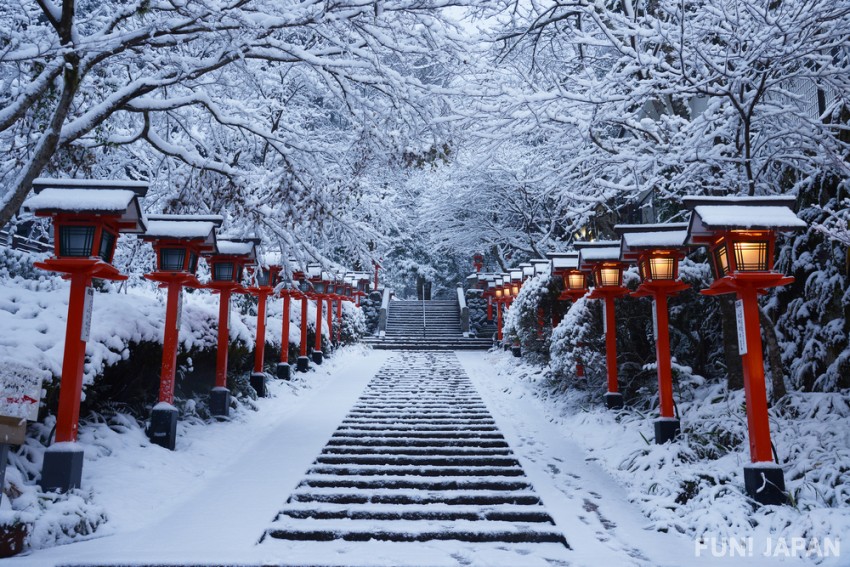 There are many settings to capture the feeling of winter, including snow-covered trees and stone lanterns. Getting a good shot while it is actually snowing is tricky, so it is probably best to wait until it has stopped and piled up. Match your pure white world with a kimono, shoot photos of snow and buildings, and shoot from various angles to find your favorite one.  Hokkaido and the Tohoku region get heavy snowfall, but not every day, so there are often crisp, clear sunny days that are perfect for shooting.

Modern Illuminations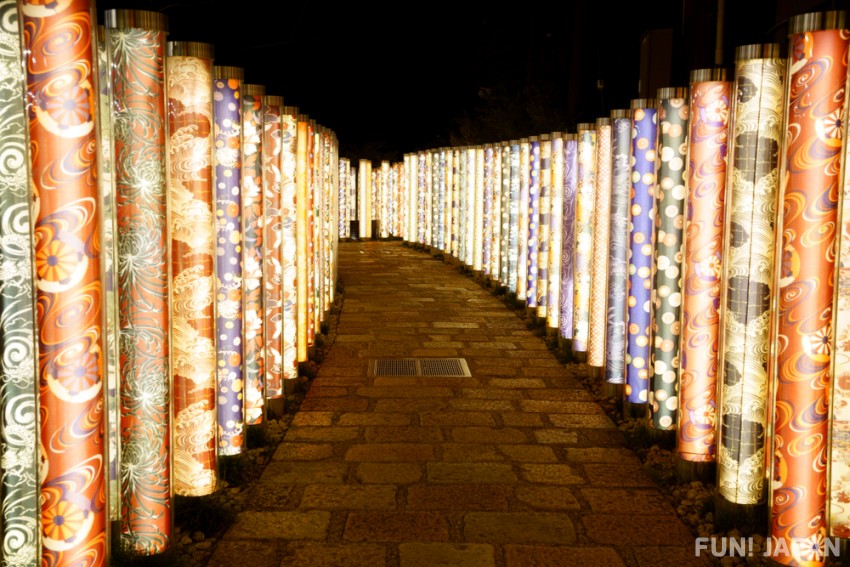 Sunset comes much earlier in winter in Japan compared to summer, so the dark nights are long. One of the ways to enjoy a long night is at one of the light-up events held in various parts of Japan. You will be able to take a souvenir photo while enjoying scenery that is illuminated with different colors from the daytime.

[Survey] Traveling to Japan