Modern Kimono: From Traditional to Diverse Fashion Wear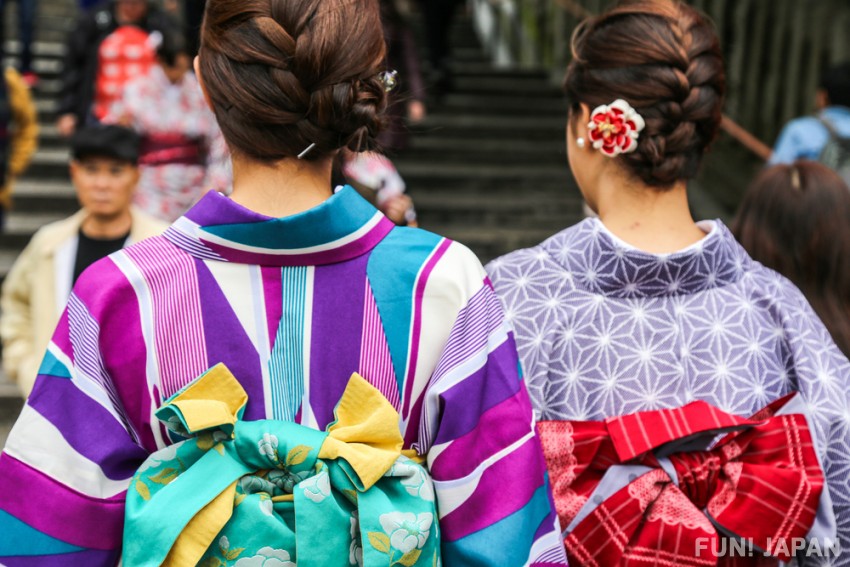 Kimono is known as the national dress of Japan. The definition of the so-called "modern kimono" is rather ambiguous. So here, we are going to Introduce kimono that FUN! JAPAN regards as "modern kimono", including new patterns, fabrics, and styling coordination.
The Characteristics of the Pattern and Fabric of Modern Kimono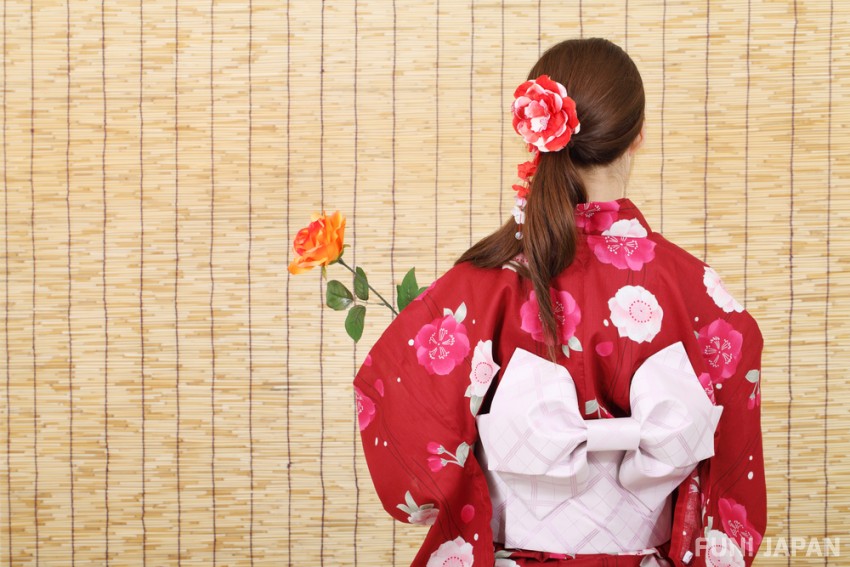 Modern kimono have some patterns and motifs that are not found on traditional kimono, such as dots and rose designs. As for the color, there are more and more colorful kimono that are different from traditional Japanese ones, such as the light pink "Sakura-iro" (桜色) and the purplish blue "Ruri-iro" (瑠璃色).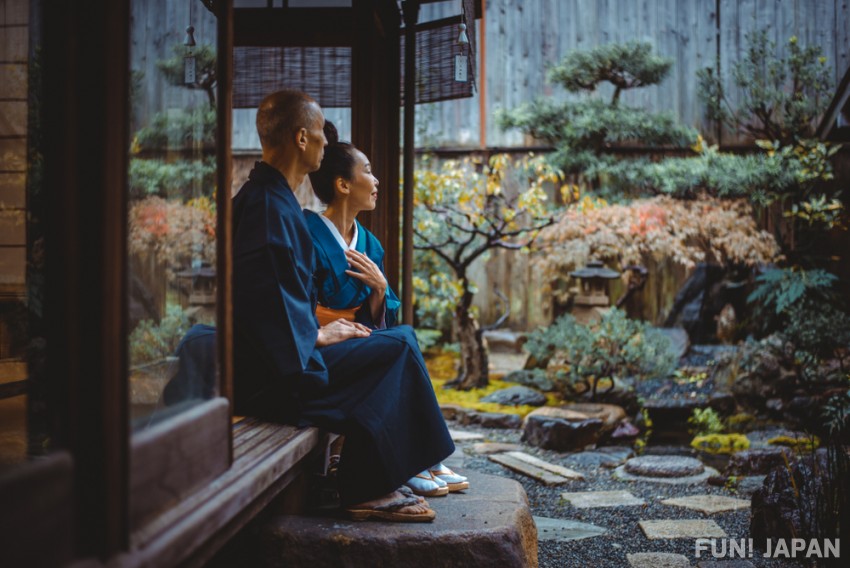 While there are kimono made with traditional fabrics such as silk and cotton, others are made from new materials such as denim and polyester. Traditional kimono are usually made of delicate materials such as silk and hemp, and are said to be difficult to keep in good condition at home. However, synthetic materials like polyester can be washed in a washing machine at home and are easy to look after.
Modern Kimono's Full Body Coordination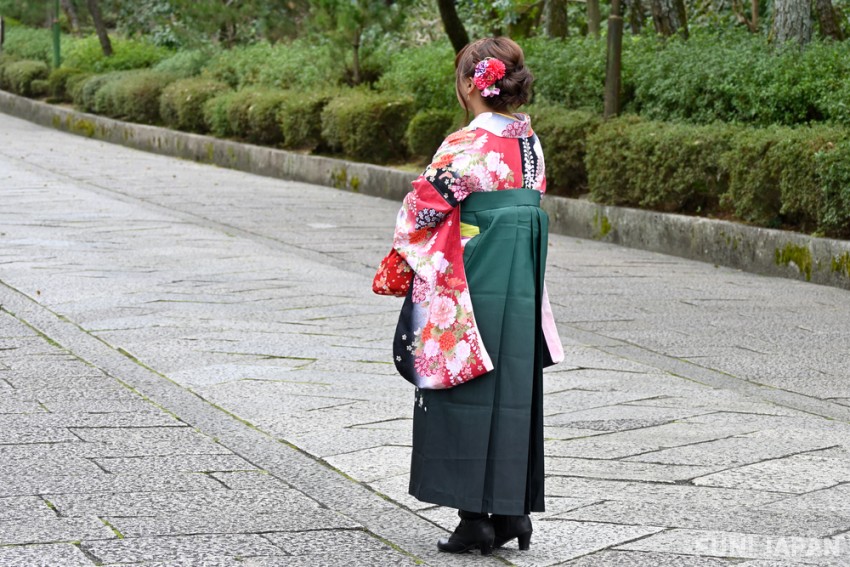 "Hakama" (袴) is a form of graduation ceremonial dress for female students in modern Japan. It is a full-body coordination that combones a hakama (lower garment like a skirt) and boots with a Kofurisode (小振袖 kimono with small hanging sleeves). As with other kimono, some people wear tabi (足袋 split-toe socks) and Zori (草履 sandals). However, examples of contemporary coordination include a combining a kimono with modern clothes, wedding dresses, and fusion with anime characters cosplay.
MIX with Modern Clothes Coordination
For example, when you wear a kimono, you wear a Nagajuban (長襦袢 plain white long undergarment), but you can replace the nagajuban with western-style lacewear. In addition, clothing such as shorts and tights and knitted hats over countless ways to adapt your kimono style.
Modern Kimono's Kimono Dress
"Kimono dresses" (着物ドレス) and "Furisode dresses" (振袖ドレス) are dresses in a western style that make use of the colors of kimono and the furisode's fabrics worn by the brides. It is worn as a wedding gown at the wedding reception, and there are many types of dresses, such as A-line, princess line, and mermaid line. In addition, mothers sometimes gives what they wore at their own wedding to their daughters for their wedding.
Modern Kimono's Anime & Lolita Styles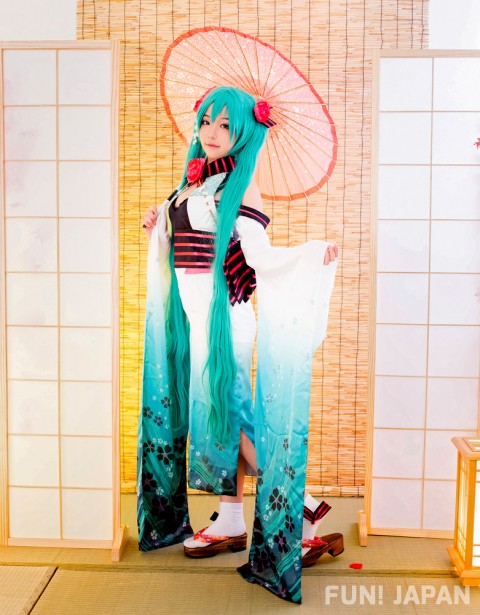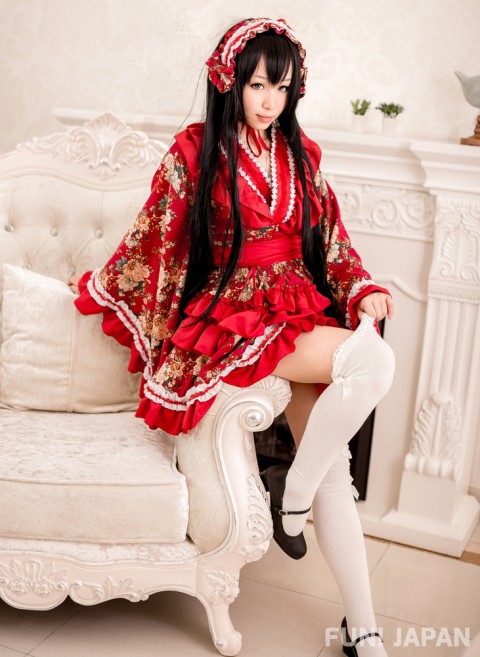 Anime is a major trend in Japanese pop culture. There are "anime kimono" that imitate anime characters and express the fantasy world of anime. There are also "lolita kimono" which arranges kimono according to the fantasy of lolita fashion, which is one of the genres of street fashion in Japan.
Modern Kimono's Contemporary Clothes
Of course, these days contemporary clothes are usually worn. But kimono that have been handed down from generation to generation are now being used on a daily basis by repurposing them as more convenient garments while making the most of the gorgeous pattern design. For example there are kimono one piece dresses and kimono gowns.
Modern Kimono's Accessories
Clothes are not the only ways to repurpose kimono fabric. The material is also used to make small items such as parasols and bags for practical use on sunny summer days. Kimono is changing its shape and is still popular in Japan today.
[Survey] Traveling to Japan