[Member Appreciation Campaign] Online Campaign - We Will Deliver Japan's Limited Goods to your Home.
**This campaign has ended on 21 June 2020. Thank you all for joining!**

Are you bored staying in your house all day? Unable to go on holiday to Japan?  Do you keep looking at Japanese products on your computer and phone but start feeling a little sad that you can't go and buy them for real? FUN! JAPAN is releasing and entirely new campaign to thank our users. The prize will be a whopping 5,000 yen worth of top limited products from Japanese convenience stores across the country!

We're sure a lot of our FUN! JAPAN members love Japanese confectionery and limited edition products, right? FUN! JAPAN has thought of this campaign because right now it is impossible to travel to Japan even if you want to. Through joining this online campaign, with just a few clicks you'll have a special edition confectionery box sent straight to your home!

Entering the campaign is super simple! Make sure you read this article which will outline all of the details you need to join!

[1] Product Outline
5,000 yen value in various limited-time & seasonal confectionery from Japanese convenience stores and supermarkets such as 7-Eleven, LAWSON, FamilyMart, Don Quijote and more.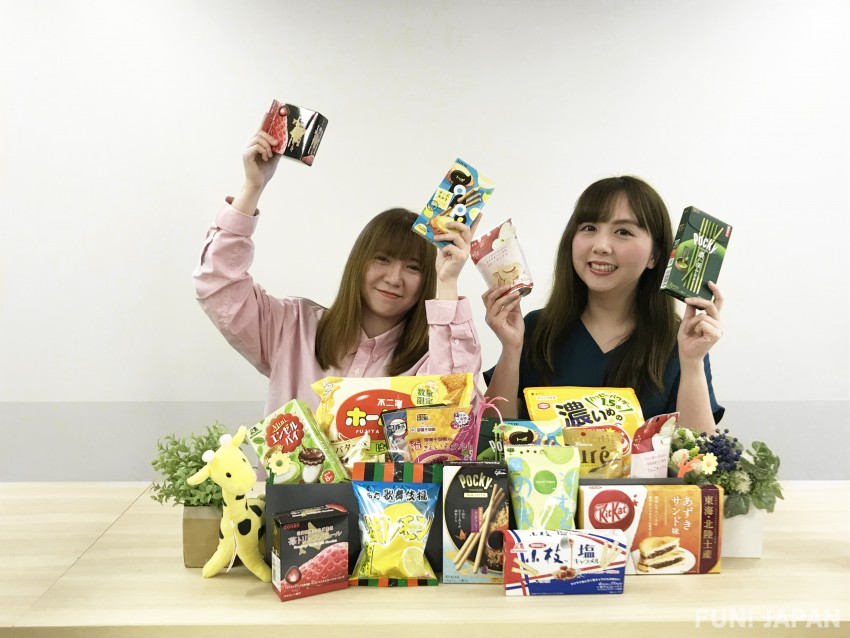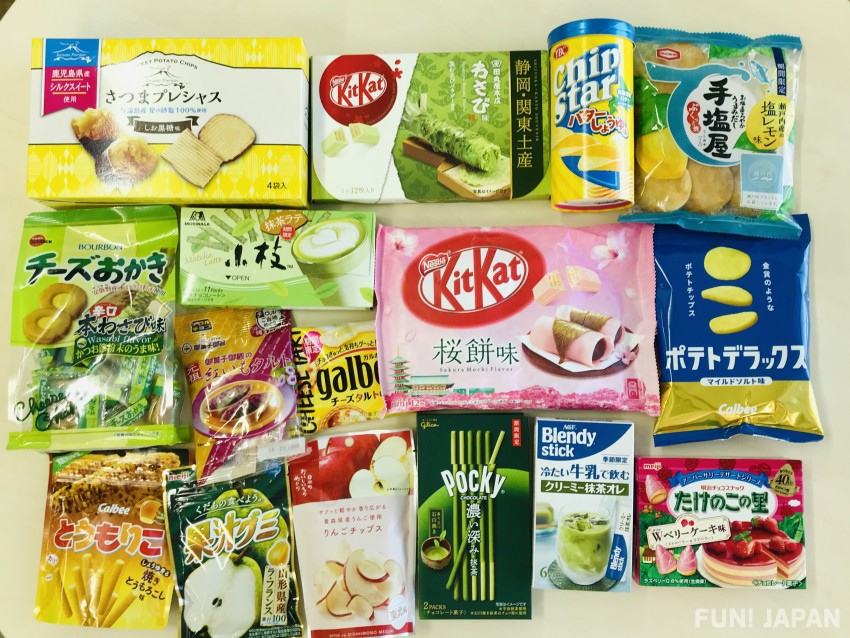 [2] How to Participate
1.Please register online to the d POINT CLUB (5 minutes)
※Not a member? Apply for a d POINT CARD here
※CAUTION! The d POINT CLUB website is down for regular maintenance every Tuesday from 22:00 until 8:00 the following day (JST). You will be unable to register during this time.

2.After you have completed your registration you will receive a mail with the name [d ACCOUNT]Notification of issuance completion], please take a screenshot of this and use it when joining the campaign via the button below.
[3] When can we receive the prizes for this campaign?
Successful candidates will be listed on this page, and contacted via email.
Please ensure to reply to FUN! JAPAN with the required information within the set time.
The gift will be sent out within 2 weeks from contacting the candidate.
This campaign is limited to addresses found within Singapore.
[4] Campaign Period
Campaign Period: May 1st 2020 ~ June 21st 2020

[5] Campaign Requirements
The participants of this campaign must be people who have an interest in Japan and live within Singapore. You can join if you're from Singapore but are currently living elsewhere, however, the gift can only be sent to addresses within Singapore.
The participant must be 18 years of age or older.

This campaign is limited to people who join d POINT CLUB after May 1st 2020.
[6] TERMS AND CONDITIONS
Winners
Current number of Winners of this campaign is 2 people
Max number of winners of this campaign is 100 people! Number of winner is increased

every 200 applicants

who register to d POINT CARD.
More applicants = higher chance to win! Invite your friend to join this campaign ;) Here it is list of number of applicants and winner.

200 applicants = 1 winner
400 applicants = 2 winners
600 applicants = 3 winners
800 applicants = 4 winners
1,000 applicants = 5 winners
2,000 applicants = 10 winners
*Number of winners and applicants will be updated below.
*Parties related to this campaign are ineligible to be chosen as winners.
Current Number of Winners: 2 winners
Current Number of Applicants: 467
*Last updated on 21 June 2020*
When Contacting the Winner
After FUN! JAPAN contacts the winner via email, and if the winner does not reply within the deadline written in the email, the prize shall be deemed invalid.
If you have any questions regarding this campaign, please do not hesitate to message us.
Please email to [email protected] for customer support.
Winners' comments
Janicia Toh:
"I'm totally elated that I was chosen as a winner! I can't wait for the goodies to be delivered to my house so I can totally munch on them!"
Ellinore Mendoza:
"I terribly miss Japan and this campaign is a great way to bring Japan to Singapore while travel is still restricted. Thank you again!"
About d POINT CARD
NTT DOCOMO, the largest wireless communication service in Japan, has a point service known as "d POINT CLUB." This service allows you to earn and use points for shopping in the city. Originally a service for Japanese citizens and long-term residents of Japan, the service has now been extended to people who live outside of Japan.
Provision of personal information to third parties
This campaign will provide the registered email address to NTT DOCOMO, sponsor company of the campaign, for the purpose of verifying your registration as follows.
[Data will be provided to] Sponsor company NTT DOCOMO, INC.
[Provided items] Hashed email address
[Provision method] Electronic data
※CAUTIONS
The contents of the campaign prize may be changed without prior warning.
The prizes can only be received by the winners of the campaign and cannot be changed for cash or other goods.
If you did not receive our mail, reply to our mail within the given time frame, or the address you have provided cannot have the prize sent to it, your campaign entry may be deemed void.
Your reply may be used in future promotions for the "d POINT CLUB."
The participant will take on any fees required for the joining of the campaign and the replying to emails.
The sponsor will not receive information on success of registration or questions.

The winner of the campaign will be required to give their personal information including but not limited to their full name, address, and phone number, however, this information will ONLY be used for the purpose of contacting them with regards to the prize.
FUN! JAPAN will take all of the necessary measures in protecting personal data. Also, after all uses for the data have been exhausted, it will be deleted in a timely manner.
If you have any questions regarding this campaign, please do not hesitate to message us.
Please email 

[email protected]

for customer support.
[Related Article]
#dPOINTCLUB
Sponsored by NTT DOCOMO, INC.