The "Shinkansen Henkei Robo Shinkalion" & "Hello Kitty Shinkansen" Collaboration begins sales in March 2020!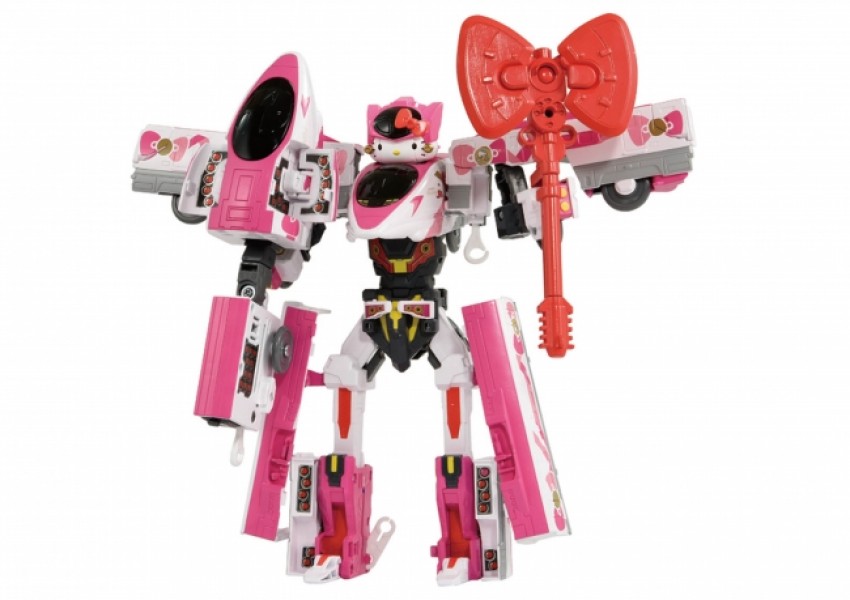 "Shinkalion Hello Kitty" is a Plarail that can transform into a robot which was created with the collaboration of Hello Kitty and Shinkansen Henkei Robo Shinkalion. It will be on sale in Japan from March 2020 for 8,000 JPY (tax excl.). Definitely some news that fans of Shinkalion and Hello Kitty cannot afford to miss!

The Transformation of Hello Kitty Shinkansen!?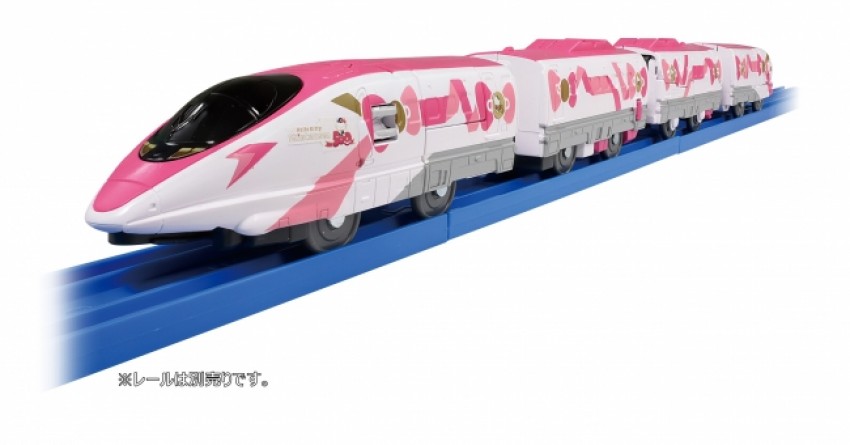 Shinkalion Hello Kitty is a mecha character given birth by the collaboration of the currently operating Hello Kitty Shinkansen bullet train and Shinkansen Henkei Robo Shinkalion mecha toy. In the Hello Kitty Shinkansen train, there is a "Hello! Plaza" which showcases the specialties of each region that the train passes by, and also a "Kawaii! Room" to admire adorable decorations. The Shinkalion Hello Kitty is a mecha that transformed from the Hello Kitty Shinkansen, bringing happiness to everyone.

Hello Kitty's height is that of 5 apples, and weights the same as 3 apples; while Shinkalion Hello Kitty is (theoretically) as tall as 5 apple-loaded trucks and weights the same as 3 apple-loaded trucks!
It will be released as a Plarail figure in March 2020, and an original collaboration animation is scheduled to release on the internet on the 28th of February 2020.
The 3 Transformation Modes of Shinkalion Hello Kitty
Shinkansen Mode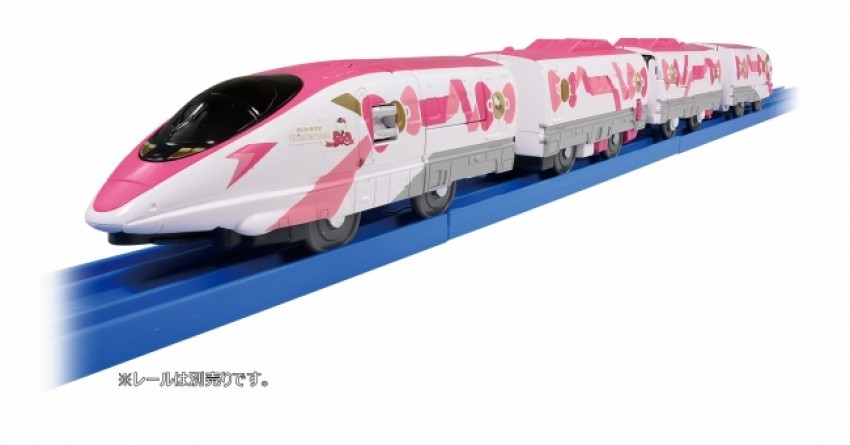 Shinkalion Mode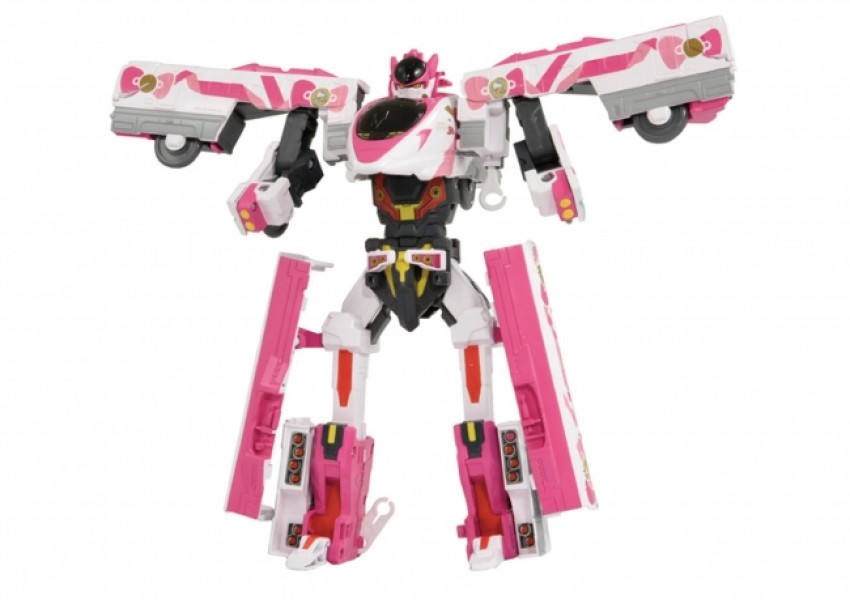 Hello Kitty Mode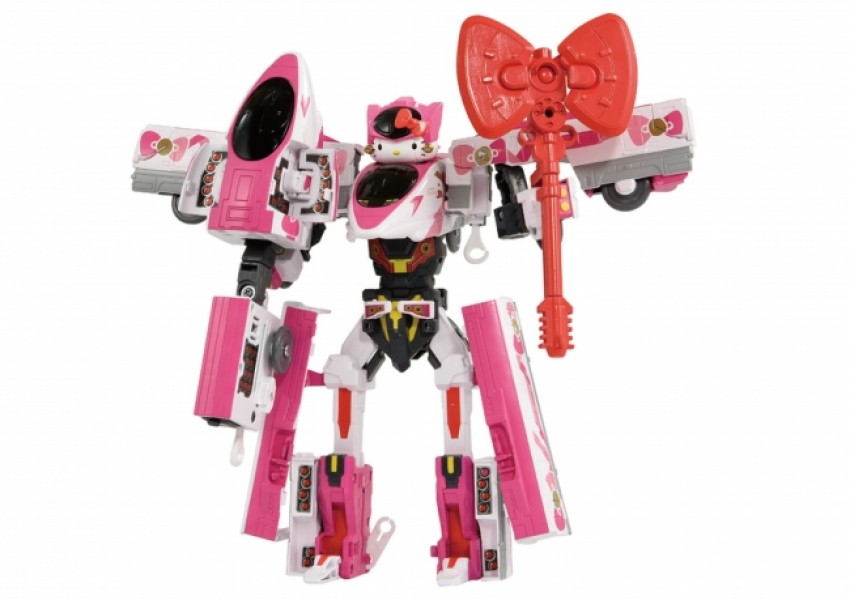 By putting on its Hello Kitty mask and equipping the Ribbon Stick, it can transform into Hello Kitty Mode and brings happiness to everyone with a swing of the stick!

You can also combine this with other Shinkalions (sold separately)!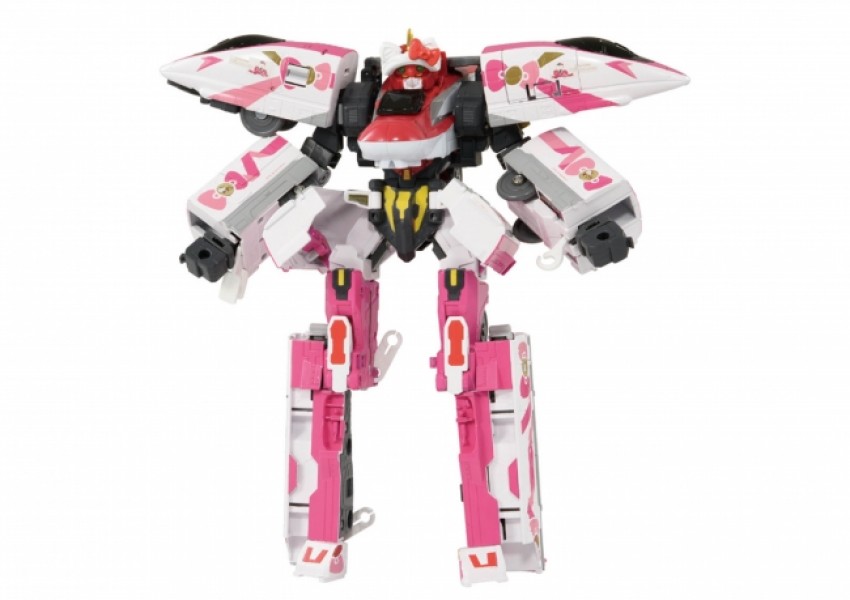 This might be a great souvenir to bring back from your next trip to Japan!

Merchandise Information
Product: Plarail Deluxe Shinkalion Series - Shinkalion Hello Kitty
Price: 8,000 JPY (tax excl.)
Release date: March 2020
Size: 25.5mm (width) x 20.5mm (height) x 14mm (thickness) in robot form
[Survey] Traveling to Japan