Ever-Evolving Electric Bicycles! 5 Recommended E-Bikes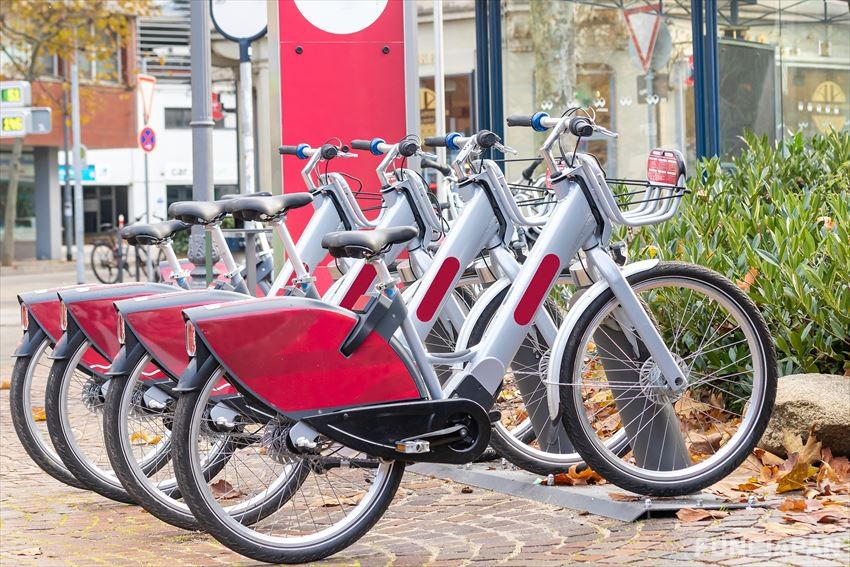 It is common to see mothers and fathers riding bicycles with young child on board, either going to the shop or on their way home after collecting their children from nursery. The bicycle they use is called mamachari (mama's bicycle), which has baskets and sometimes even seats for children in the front or at the back of the bicycle. Since it is extremely tiring to pedal with a child on board even on flat roads, many people use electric bicycles (e-bikes) nowadays. In this article, we will introduce high-spec e-bikes that are suitable for not only parents, but also elderly citizens!

What are Electric Bicycles? Their Features and How to Choose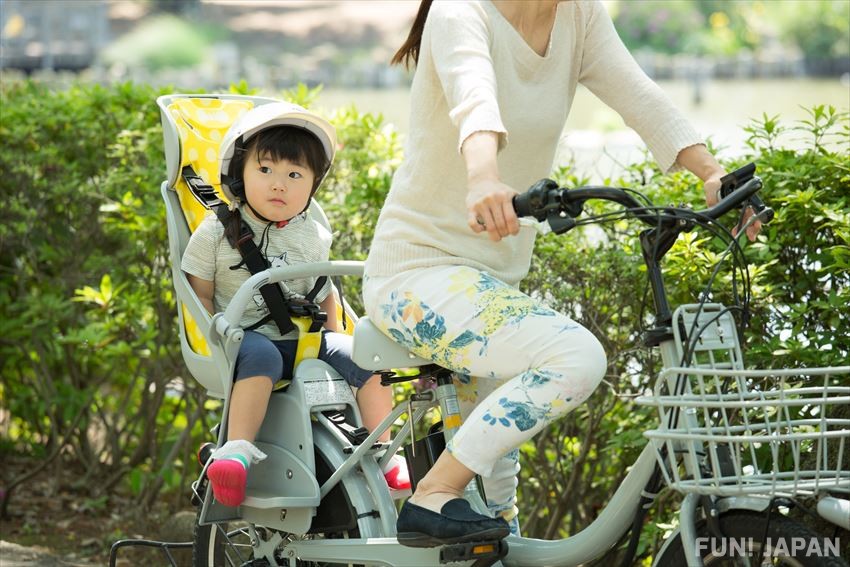 Electrically assisted bicycle, generally referred to as e-bike (it is one of the types of e-bike, but in this article 'e-bike' refers to this particular type), is a type of bicycle that has an electrical motor to assist in the pedaling movement of its rider. It utilizes a sensor to detect the pedaling force and round per minute (rpm), and the built-in motor will provide support to reduce the power required to pedal the bicycle. You can feel its difference from usual bicycles when you cycle up slopes which are exhausting to travel up with usual bicycles or while loaded with heavy things and/or a child. The motor provides power support especially when you start to pedal harder or climb slopes. 

In 1993, electrically assisted bicycles were first sold by Yamaha Motor who invented the Power Assist System (PAS). Currently, although e-bikes are still not being familiarized to people in Southeast Asia, it has been gaining popularity in countries such as Germany, Netherlands, and the United States.
E-bike price ranges between 70,000-150,000 JPY. Check the battery capacity before you purchase an e-bike. Most can travel for about 30km (8Ah battery capacity) with one full charge, although there are some with large battery capacity that can travel up to 54km (16Ah battery capacity). Also check if there is warranty!

Panasonic ViviEX (BE‐ELE636)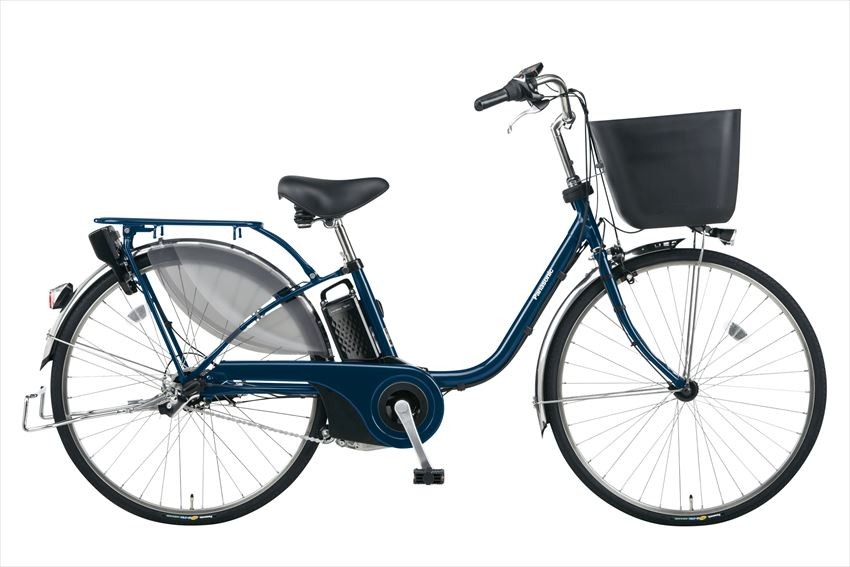 The flagship model of the Vivi series, the e-bike series for shoppers developed by Panasonic. Its most prominent feature is its large battery capacity, so it doesn't need to be charged frequently. It has 3 operation modes: power mode, automatic mode, and long mode. Long mode allows you to travel up to 100km with 1 full charge. Charging becomes less frequently required so it saves you a lot of hassle. Besides this, the lock located at the back wheel can be unlocked by turning on the switch without taking out the key. The basket in front is also designed such that the contents cannot be easily seen from outside. Its headlamp has a wide illumination field so you can ride safely at night too!

Retail price: 137,800 JPY (tax excl., approx. RM5,200)

Battery capacity: 16.0Ah, charging time approx. 4.5 hours

 
Panasonic Gyutto Annys DX (BE-ELAD032)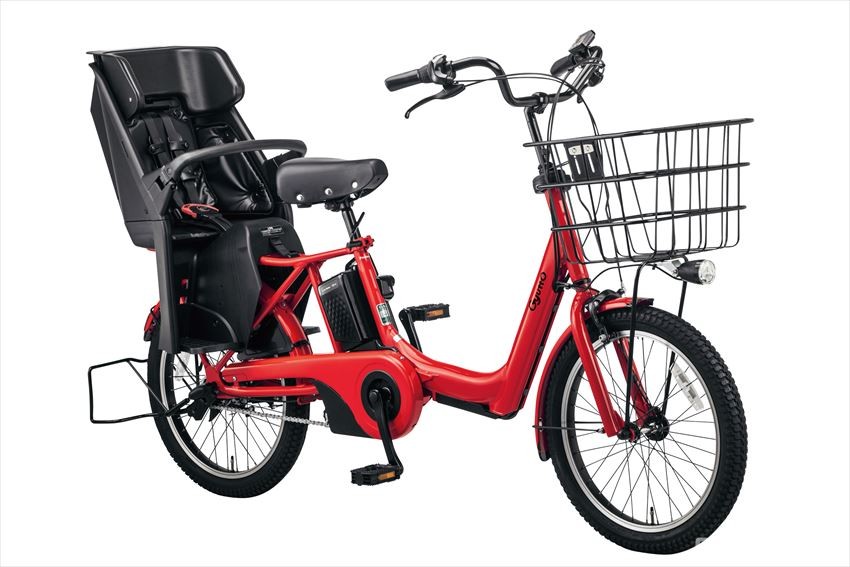 A popular model in the Gyutto series, e-bikes with a rear child seat. The child seat has a 5-point retractable seat belt which keeps your child safe. The keyhole is also located for it to be easily accessible so the lock/unlock process can be performed smoothly. Besides this, the broad tires give more stability which is important when you have your child on board. The kickstand on the rear is designed such that people with a small stature can also deploy it easily.

Retail price: 139,800 JPY (tax excl., approx. RM5,300)
Battery capacity: 16.0Ah, charging time approx. 4.5 hours
Yamaha PAS Ami (2019)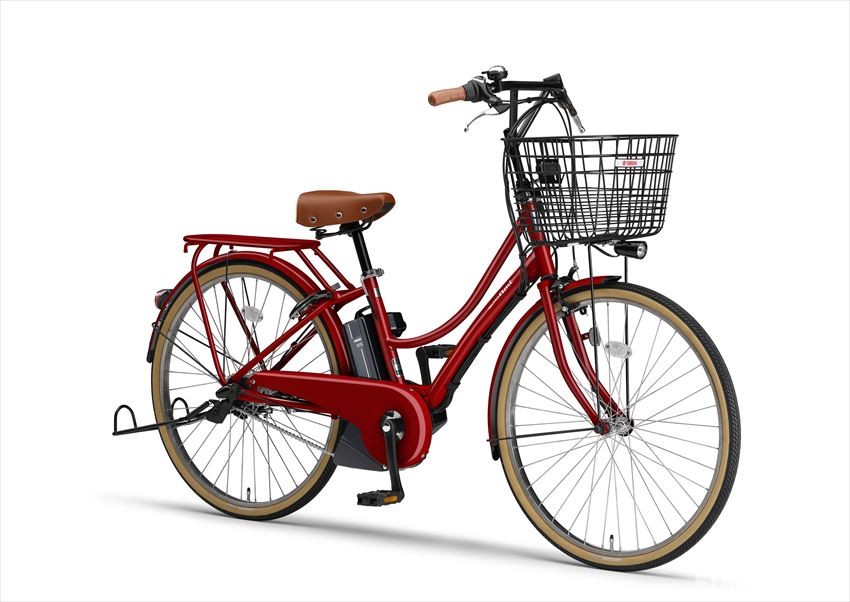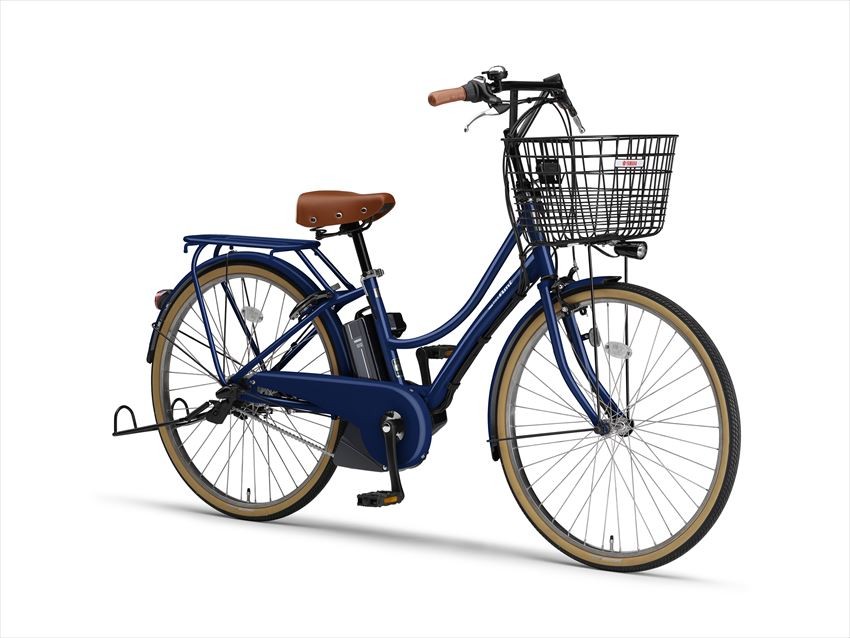 PAS Ami is Yamaha Motor's series of fashionable electrically assisted bicycles. It has 6 colour variations including sakura pink, powder blue, snow white and others. It is so cute and stylish! As for its functionality, it has an LCD 5 function display which shows information such as time and battery in an easy-to-read manner, an auto light which will light up automatically when the environment turns dark, a large-sized basket, and a comfortable Terry saddle which makes going to work or school more convenient.
Retail price: 116,000 JPY (tax excl., approx. RM4,400)

Battery capacity: 12.3Ah, charging time approx. 3.5 hours
※2019 model. There might be changes to this model in the future
Yamaha PAS With DX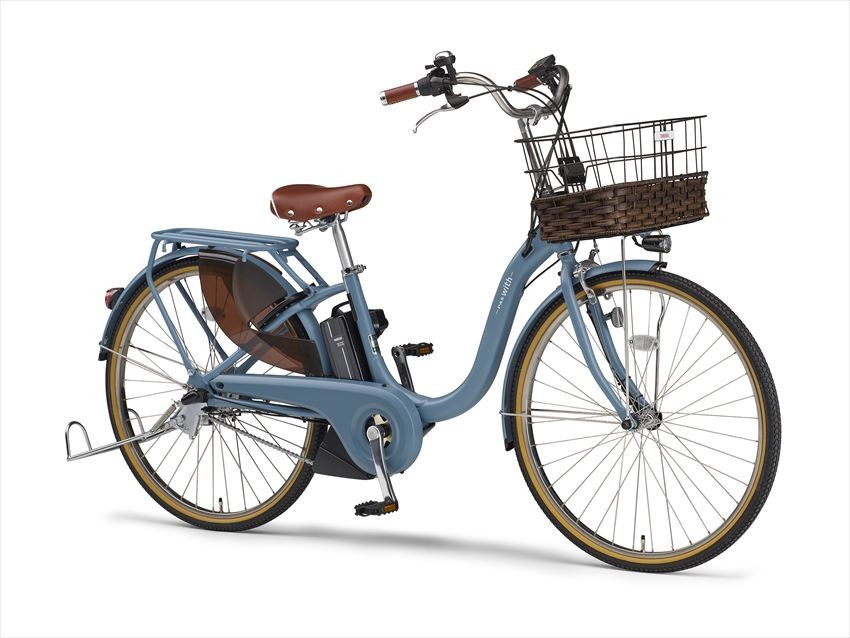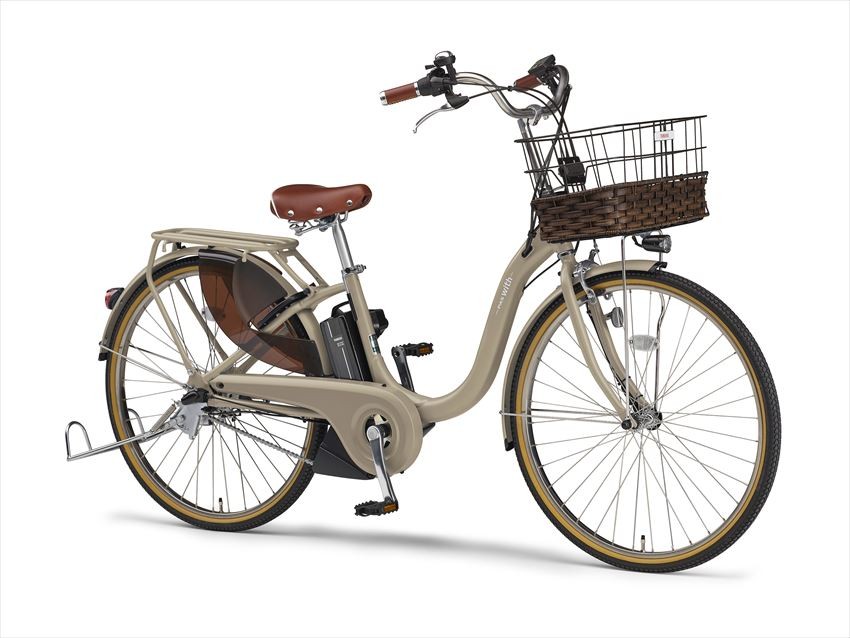 "PAS With" series is the standard model of e-bikes for general usage. The DX (deluxe) version gives off a more high-class vibe with details such as leather-like grips on the handle and a classical Terry saddle. The large capacity rattan style basket also balances functionality and style. Moreover, deploying the kickstand will lock the handlebars as they are linked together. The LCD 5 function display is located at the handle where you can see information such as current time easily. This series comes with a choice of 6 colours such as powder blue, matte café beige, wine red etc. The 2020 model has a smart power mode which optimizes the assistance power, making cycling even more convenient.
Retail price: 116,000 JPY (tax excl., approx. RM4,400)
Battery capacity: 12.3Ah, charging time approx. 3.5 hours
※2020 model. There might be changes to this model in the future

Bridgestone bikke GRI dd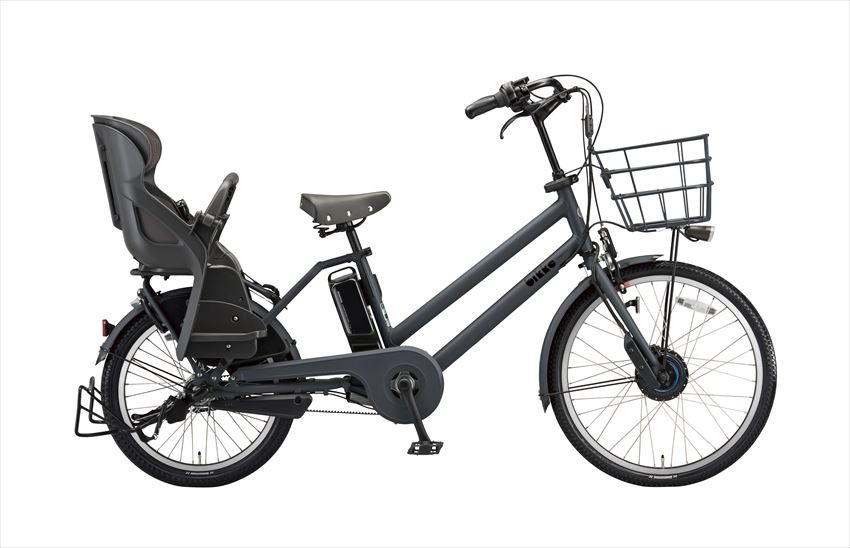 GRI is a variant of the bikke series aimed at parents with young children, with frame and colour design suitable for both fathers and mothers. It has 5 stylish colours to choose from including bright olive, dark grey, land beige and others. Its most prominent feature is the child seat. When purchasing the bike, you can also choose the option to have a front child seat, which is located near the rotation axis of the handlebar for better stability. The rear child seat has a low-floor design so you can unload your child easily and is also equipped with a 5-point seat-belt to ensure your child's safety. The bicycle also charges itself when you cycle while holding the left brake or stop the pedal while moving which increases travel time and distance. Besides, with the lever principle you can deploy the kickstand easily and the wide kickstand also prevents the bicycle from falling over when parked.
Retail price: 148,800 JPY (tax excl., approx. RM5,600)
Battery capacity: 14.3Ah, charging time approx. 4.2 hours
※2020 model released on December 2019

What do you think about the e-bikes that we introduced above? In the next article of this series, we will introduce a bicycle sport developed in Japan – Keirin. Please tell us your opinion by leaving a comment in the comment section! Feel free to ask questions or tell us what you would like to see in our future articles!

Article in this series
[Survey] Traveling to Japan