Kuromi's 15th Anniversary! Check Out Kuromi's Limited Time Cafe and New Collaboration Goods!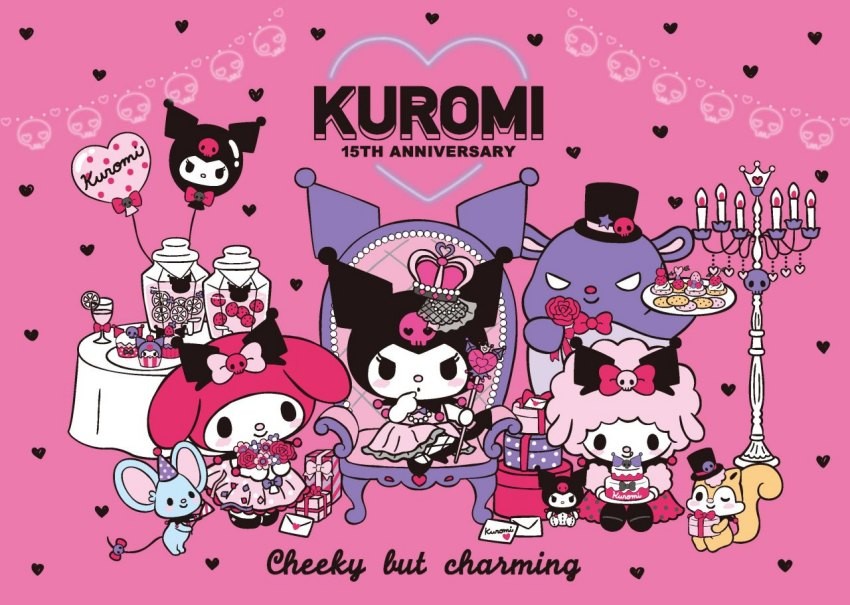 2020 is the year in which My Melody celebrates its 45th anniversary, as well as its rival, Kuromi's 15th anniversary. To commemorate Kuromi's anniversary, its creator Sanrio prepared various projects and goods to showcase the charm of Kuromi. The time has come for Kuromi fans to participate in this exciting celebration!

 The Opening of the Limited Time Kuromi Cafe (SOGO Chiba)
A limited time collaboration cafe is currently ongoing at SOGO Chiba store. Food and desserts in the menu have motifs such as Kuromi's significant features: black hood and pink skull-shaped accessory. Let's take a look at some of the cute and delicious looking dishes.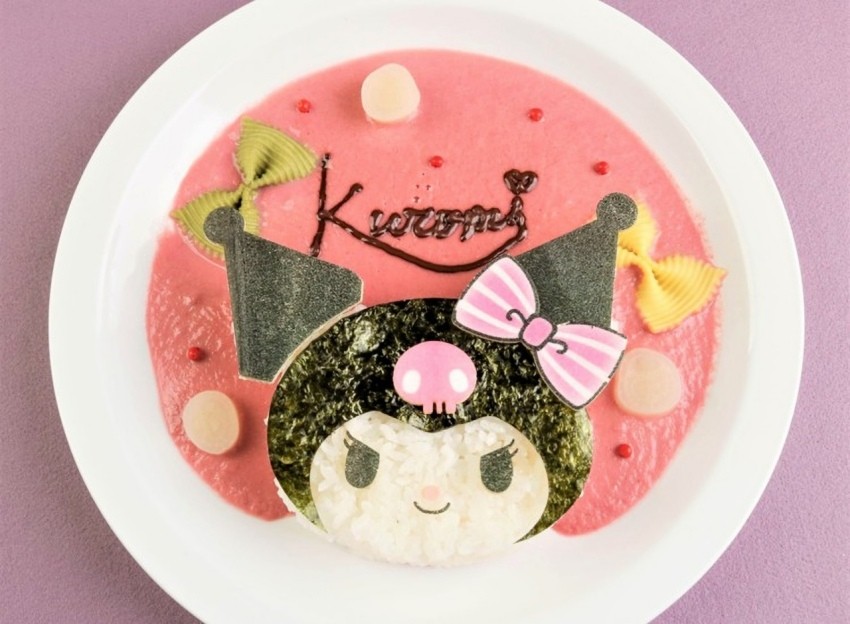 Kuromi's Prim and Proper Curry – ¥1,540 (Tax Included)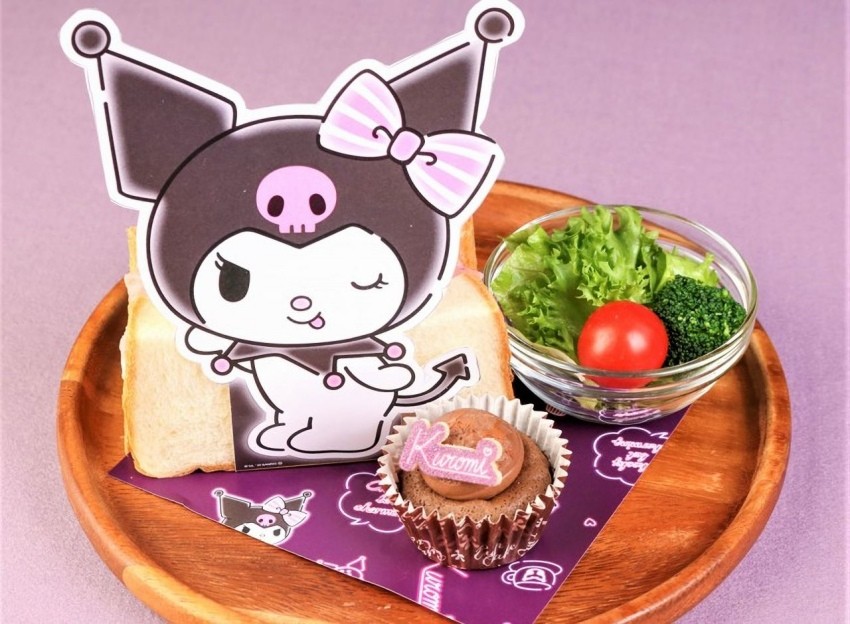 Mischief Kuromi Sandwich - 1,320 JPY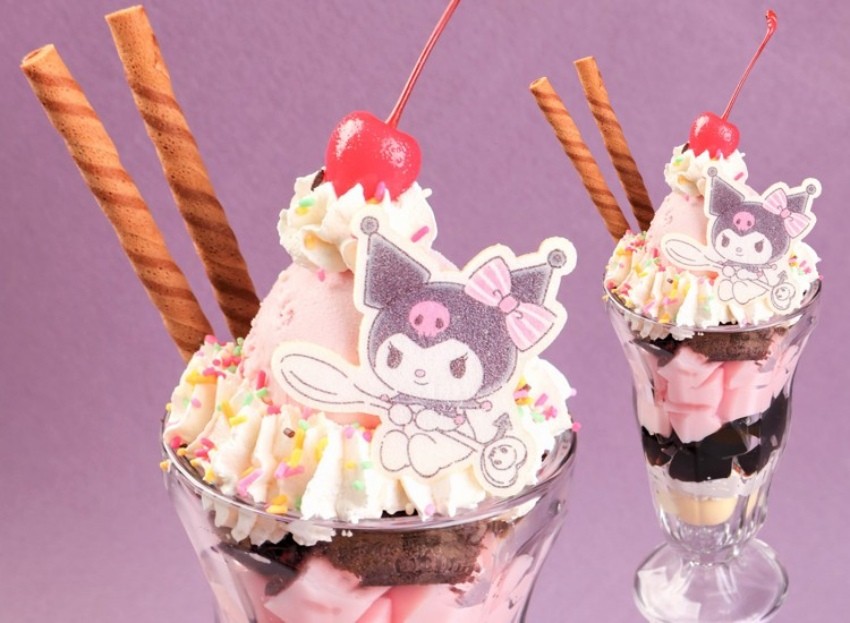 Special Kuromi Parfait - 1,210 JPY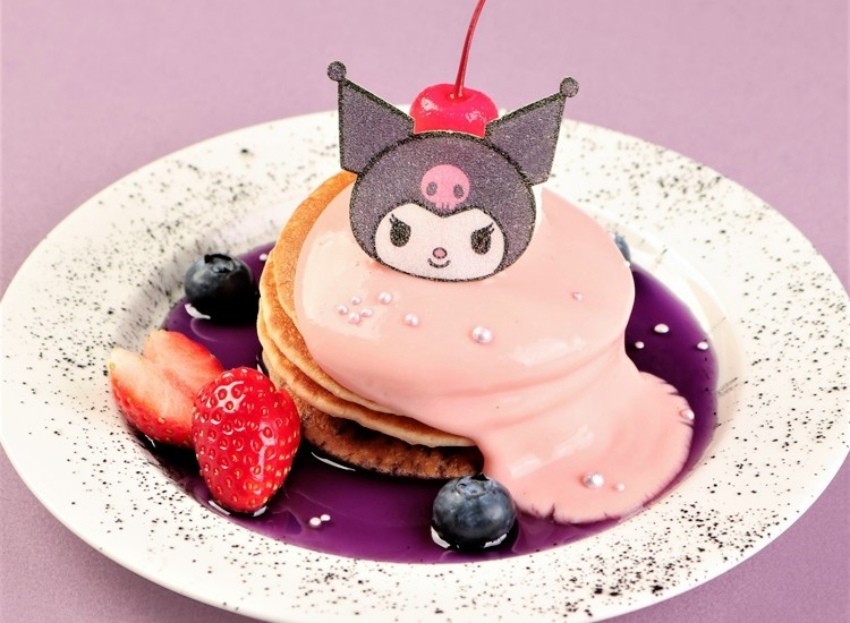 Kuromi's Snack Pancake - 990 JPY
There are a total of 10 items in the menu, which includes other varieties such as ice cream and drinks. (Food - 3, Desserts - 4, Drinks - 3)
Kuromi Cafe Information
Period: 18th Jan (Sat) ~ 22nd Mar (Sun)
Open hours: 10:00 - 20:00 (Last order 19:30)
Venue: Character Cafe, JUNNU, 1F, SOGO Chiba
First Time Collaboration Goods With ITS'DEMO On Sale For a Limited Period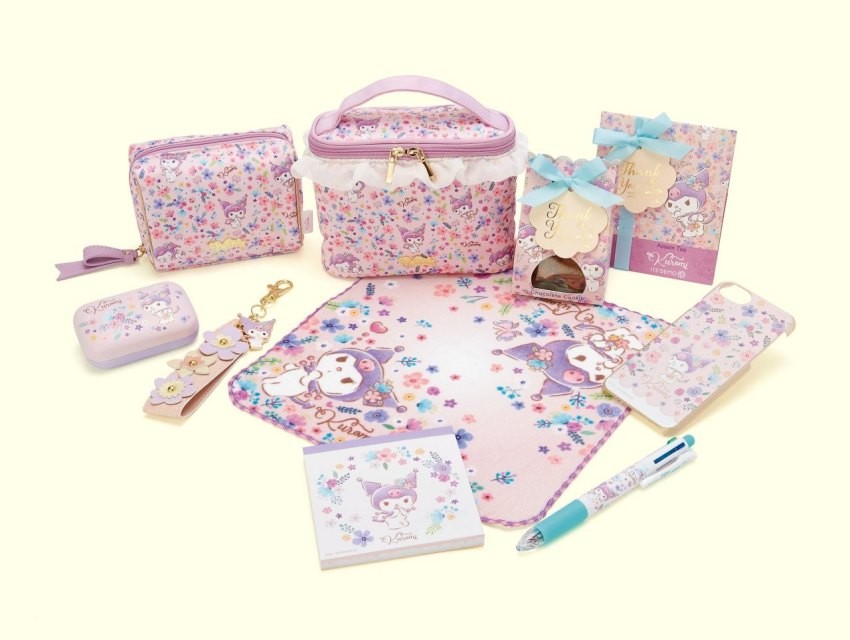 Kuromi merchandise with a spring theme will be sold in ITS'DEMO stores in Japan from the 15th February onward. A total of 60 kinds of Kuromi goods including pouches, stationery, and snacks will be on sale.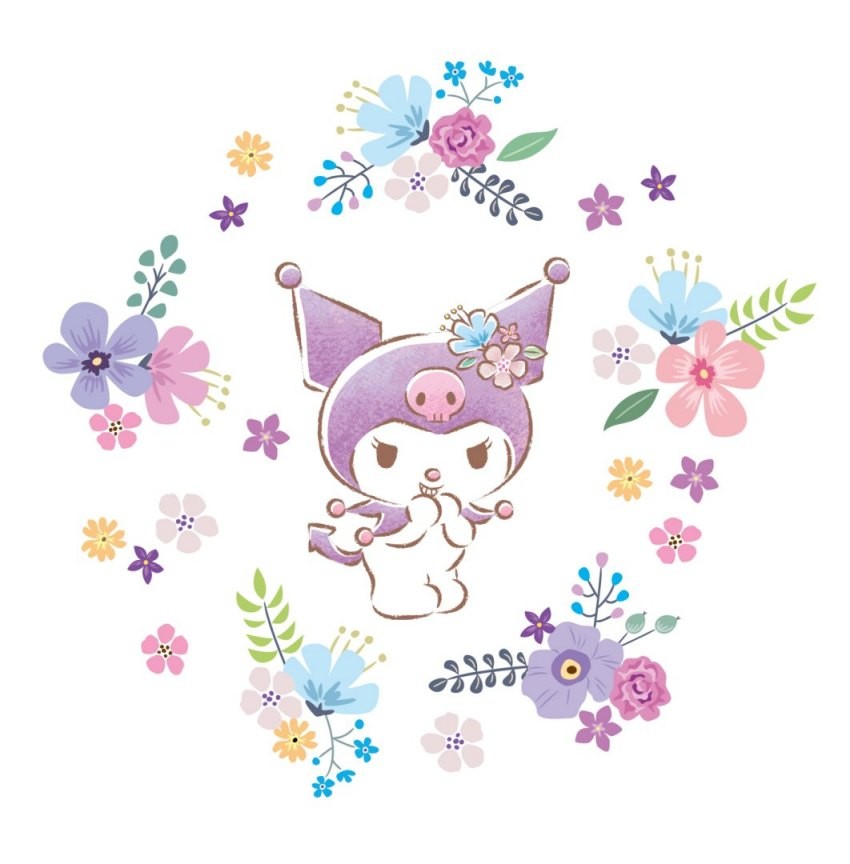 Merchandise Information
Sales period: 15th Feb (Sat) ~ 9th Mar (Mon)
Store: ITS'DEMO stores in Japan ※Excluding select stores
There's More! Kuromi's New Designs & Collaborations
There are many more new collaboration merchandise with limited period designs that will be on sale in conjunction with Kuromi's 15th anniversary. These merchandise are available for pre-order at the My Melody 45th Anniversary Limited Time Shop in Takashimaya, Shinjuku from the 12th February as well as at certain Sanrio Shops and Kiddy Land stores from the 15th February and onward. They will be on sale at all stores from March and onward.

"Chill Design" Goods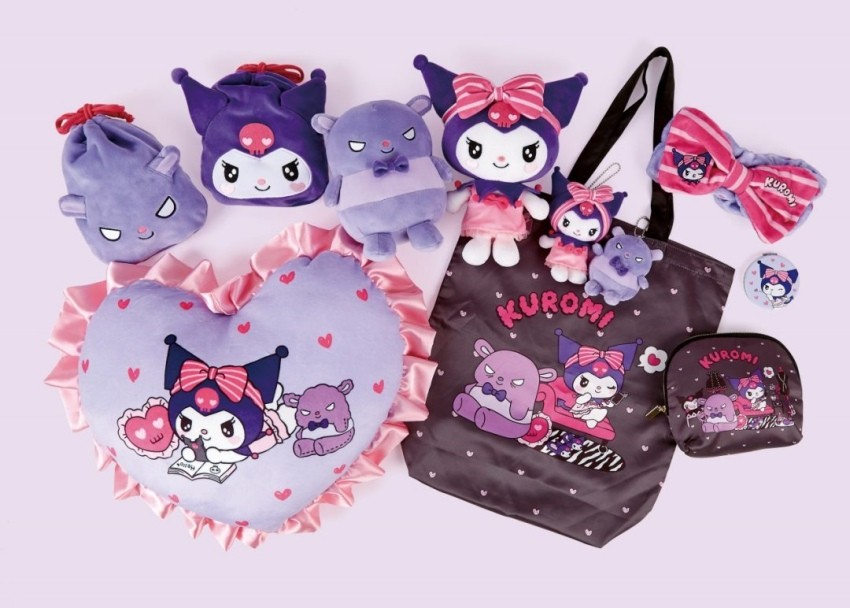 "Chill Design" goods will feature Kuromi and her sidekick Baku just chilling around. Some goods are on sale for limited period only, for example tote bag - 3,080 JPY, pouch - 2,530 JPY, mirror - 1,650 JPY etc.

 Kuromi ✕ DOLLY MIX!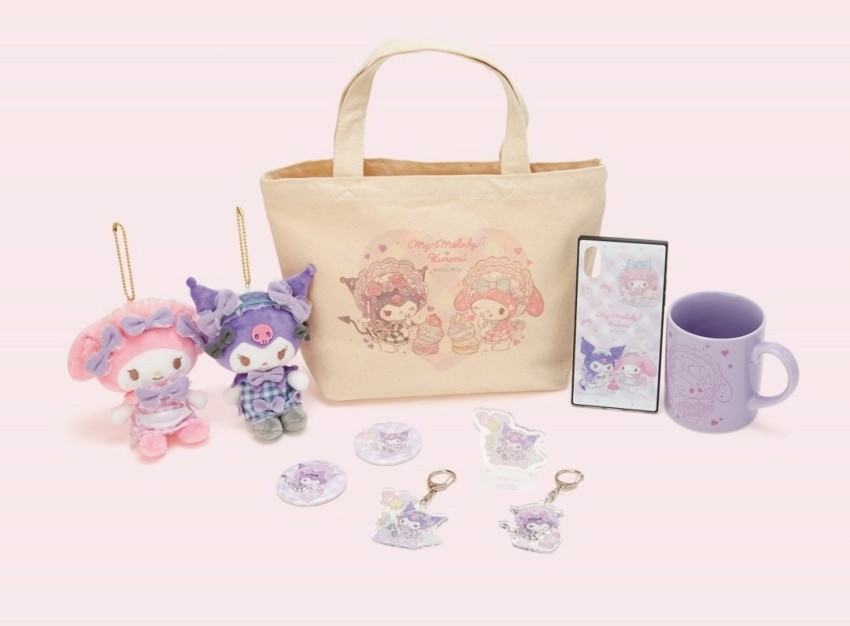 These goods are produced under a collaboration with DOLLY MIX. DOLLY MIX is an illustration brand created by the pioneer of the "yume kawaii" (dreamily cute) concept, illustrator Natsume Miku, so you can expect these goods to be overflowing with cuteness!

Example of products: acrylic key holder (blind packaged, all 5 designs) - 748 JPY each, button badge (blind package, all 5 designs) - 440 JPY each, lunch plate - 2,530 JPY, mug - 1,650 JPY, chain plush - 1,760 JPY each, iPhone cover - 3,168 JPY
Kuromi ✕ Horaguchi Kayo!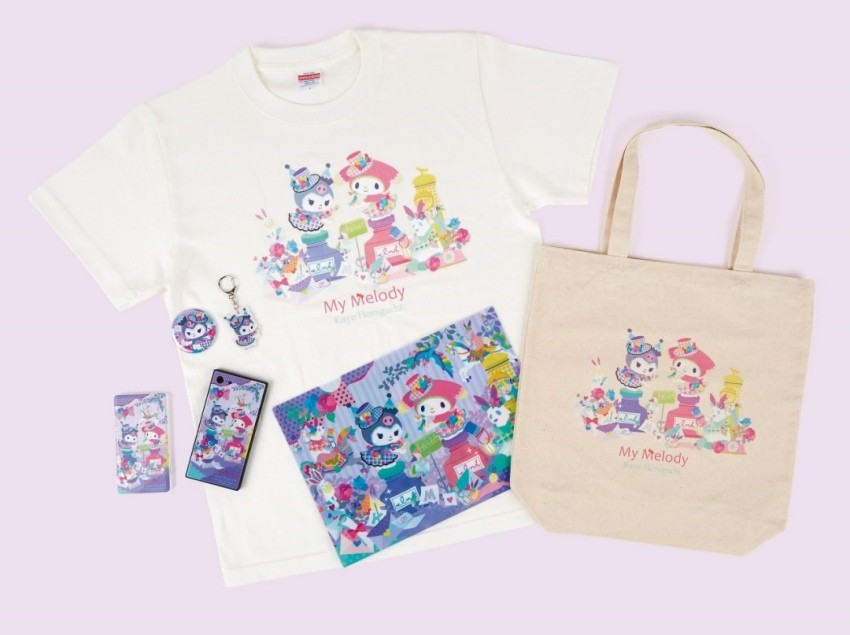 The new "letter design" by popular illustrator Hoshiguchi Kayo is also part of the line up of goods to celebrate the anniversaries of My Melody and Kuromi. Various items such as T-shirt, tote bag, and pouch have cute and stylish designs with the theme "Message from My Melody and Kuromi to You♡".

Example of products; T-shirt - 3,190 JPY, tote bag - 3,080 JPY, button badge set - 550 JPY, clear file folder - 440 JPY, iPhone cover - 3,168 JPY, lithium battery charger - 4,378 JPY
*All prices are tax inclusive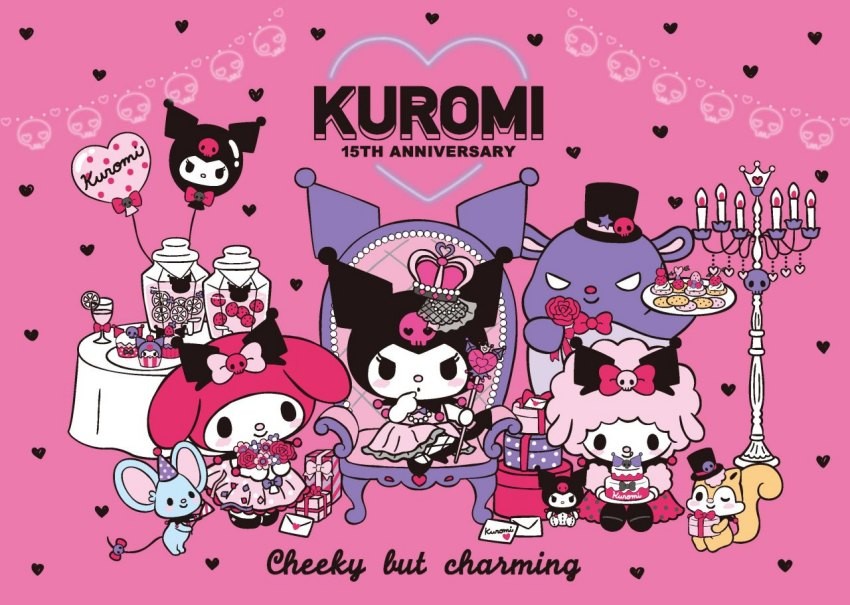 My Melody 45th Anniversary Limited Time Shop Information
Takashimaya Shinjuku
Venue: The Main Square, 1st Floor, Takashimaya Shinjuku
Period: 12th Feb (Wed) ~ 25th Feb (Tue) ※Mall is closed on 19th Feb (Wed)
JR Takashimaya Gate Tower Mall Nagoya
Venue: Rose Terrace, 7th Floor, JR Takashimaya Gate Tower Mall
Period: 25th Mar (Wed) ~ 7th Apr (Tue)

Takashimaya Osaka
Venue: Good Shock Place, 1st Floor, Takashimaya Osaka
Period: 1st Apr (Wed) ~ 7th Apr (Tue)

[Survey] Traveling to Japan