Our top 4 recommended cute & useful "mamachari" (Bicycles for mothers)!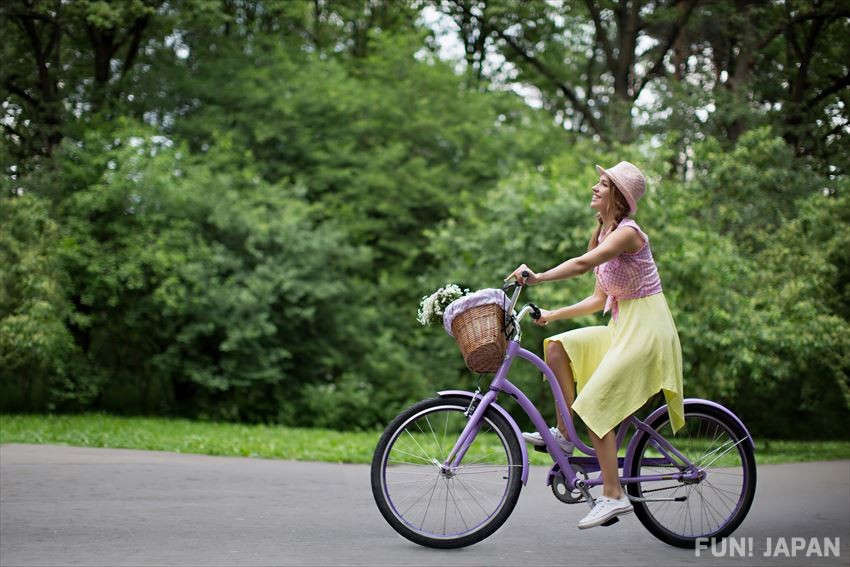 When talking about bikes you typically think of using them to get to school or to work, however, in Japan there is something called a "mamachari" which has a literal meaning of "a bike for mothers" and are used often meaning they are being made by many companies. In our 4th article in this series about bikes, we would like to introduce 4 of these cute and useful bicycles.

What is a "mamachari"? and how can you choose the best one?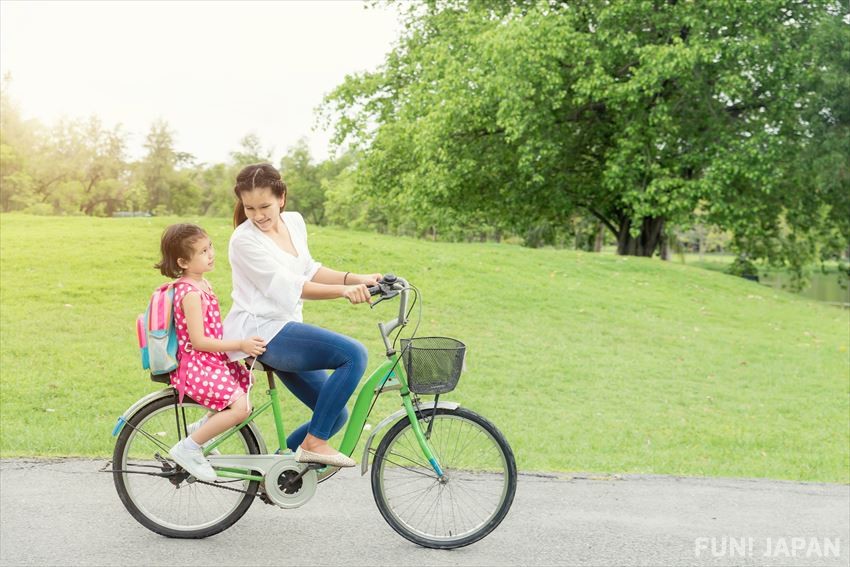 The "mamachari" is a bike used by mothers for various tasks in their day-to-day life whilst having the ability to add a child seat to the rear and a basket to the front for things such as shopping bags. There are many different companies that are making these bicycles, when choosing them you should pay close attention to the material being used for the frame. There are lots of different materials such as aluminium, steel, and 41xx steel, each having their own respective characteristics. We would recommend aluminium because it is very resilient to rust. The second thing to check when purchasing one of these bicycles is the material used for the handlebars and the front-basket. If possible you should aim for these two to be aluminium as well. The third and final point to watch out for is if the bike has a transmission system attached or not. When you're planning to ride the bike for a long period of time, having a transmission system can make all of the difference. You should also look for a bicycle that has the "BAA" certification as this is the certification that proves the bicycle has passed all of the safety requirements and regulations.

Our first recommended bicycle - Kukka-maaria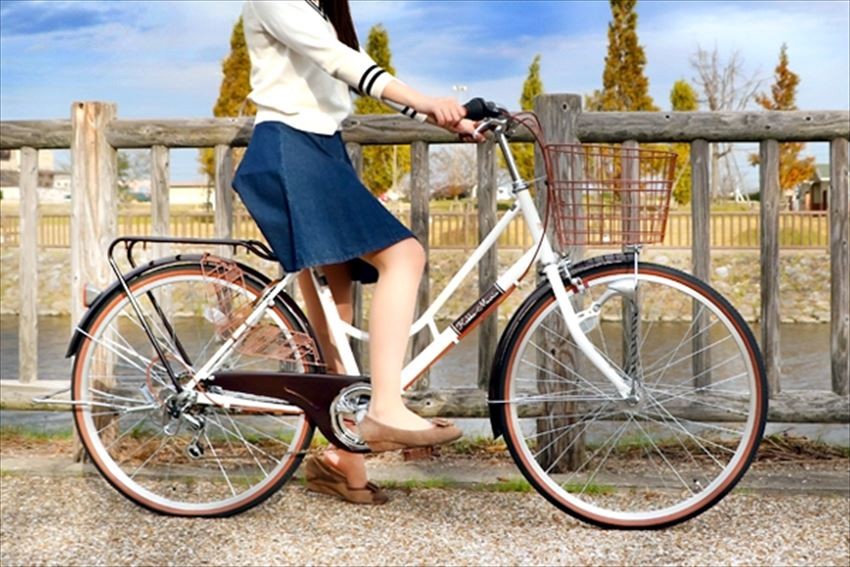 This is a city bicycle that is popular with most people regardless of gender thanks to it being perfect for commuting to work or school as well as being great for shopping. It has a trustworthy Shimano transmission system meaning you can ride smoothly regardless of the angle or the surface. It also has an automatic LED equipped that will turn on once it becomes dark enough meaning there's no worry about forgetting to turn it on at night. One of the other great characteristics about this bike is the roller breaks which have a long life keeping them quiet for longer. The handlebars are slightly curved allowing you can ride in a more comfortable and natural position. Whether you want to ride in a hurry or just leisurely this is a great choice. And for a bike you're going to be using daily, the one thing you care the most about is safety. This bike has received the BAA certification meaning it has passed all safety tests. 
The price for the bike starts from 23,999 yen.

The second recommended bicycle - Float Mix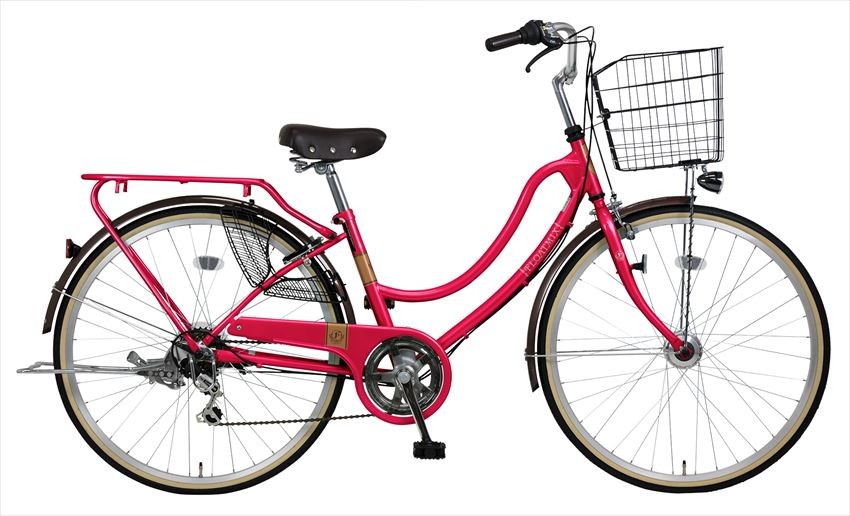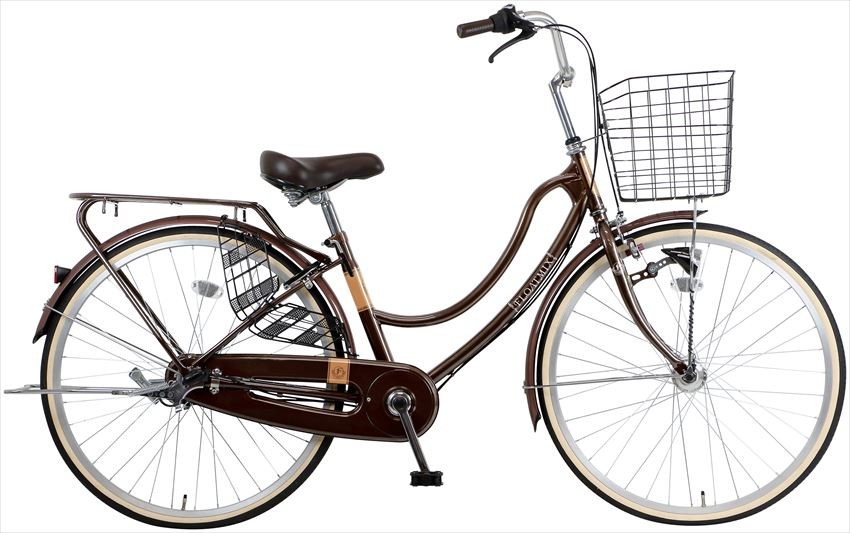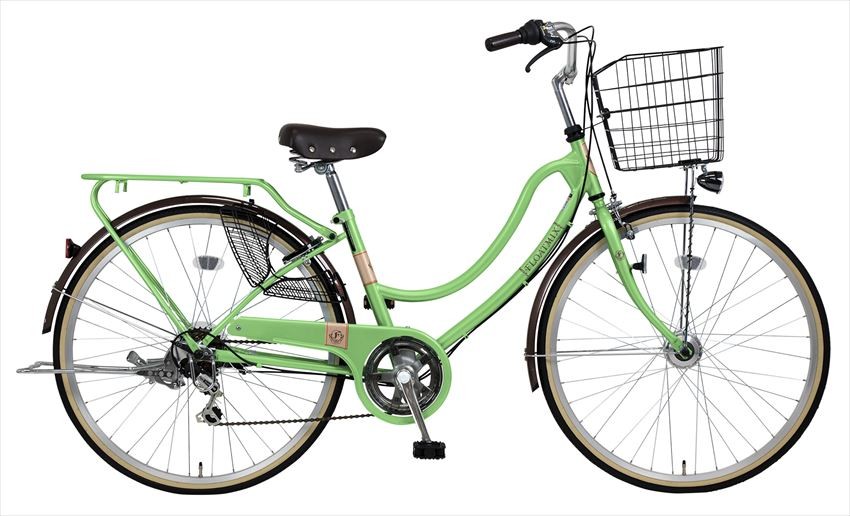 With a European-style curved frame that draws your attention, this is a bicycle that has both a retro and modern feel to it. Not only is the design superb, but the functionality also. With a large, comfortable saddle that allows for easy seating, this bike comes equipped with a basket above the front wheel which can hold up to 27 kilograms (Class 27 carrier) of items. Furthermore, the lights automatically turn on when it becomes dark meaning the bike has a further level of safety. The pedals are light and allow the rider to move without exerting much effort. There are currently 9 different chic colors including dark brown, dark pink, dark green and others. The radius of the tires ranges from 26 to 27 inches and the transmission system has both a 3-level and 6-level choice.
■Manufacturers Requested Price 32000円~(Tax Separate)
The third recommended bicycle - Celesteno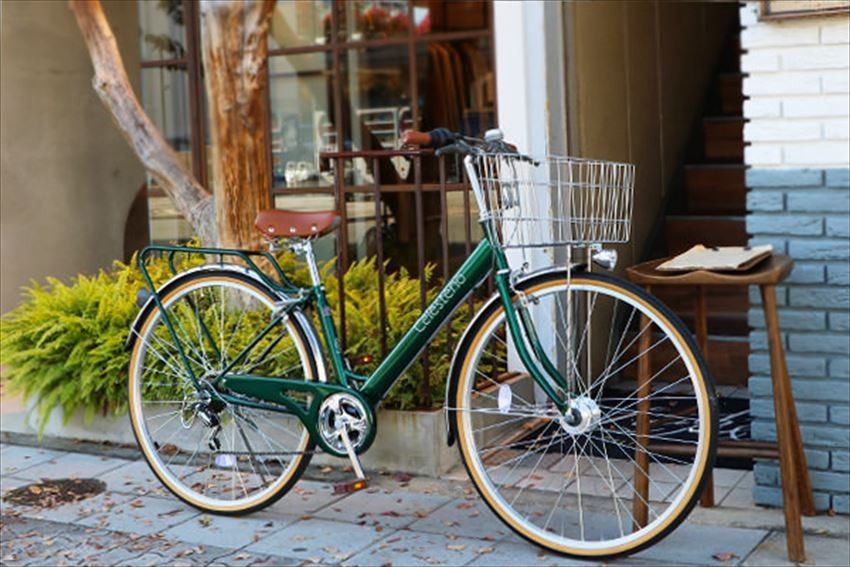 A straight and simple frame coupled with a relaxed, basic color. This is a bicycle we would recommend using in the city for it's longevity and fresh feel. The saddle is a classical terry type and the lights are an oval shape. The LED auto lights use a light sensor to determine when to turn on and off. This means that not only at night, but when it is cloudy the lights will turn on allowing for an extra level of safety. Furthermore, it has a front reflector meaning your visibility at night is perfect. All of this alongside the 6-level transmission system allows for a very useful bicycle. You want a safe bicycle because you're going to be riding it every single day, right? This bicycle was also recognized by the BAA receiving the BAA mark meaning you will be able to rest at ease using this bike safely for a long period of time.
■Open Price 24,480 yen (Tax separate)
The fourth recommended bicycle - CONFITURE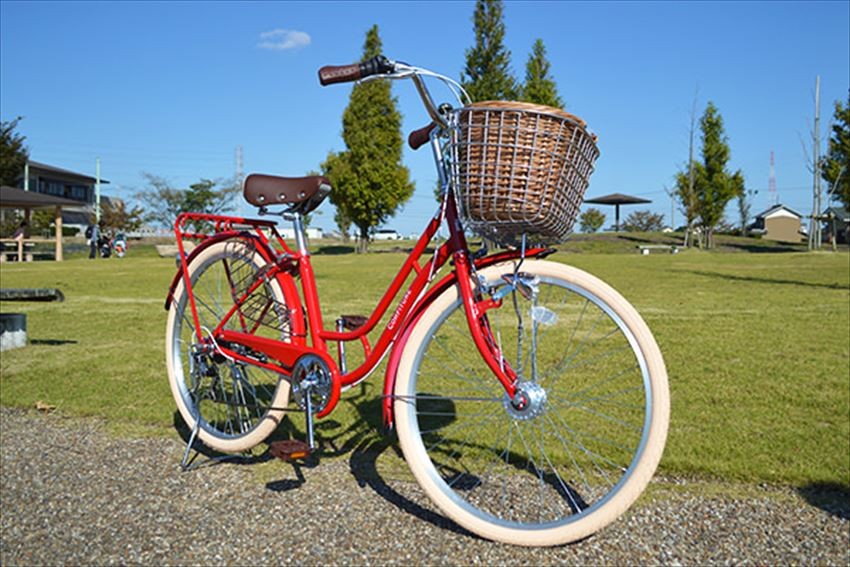 cyma's product planning department developed this bicycle aimed towards women with the motto "Obtaining good bikes easier" in mind. They worked alongside the Japanese application "Lalune" which is hugely popular with women and has over 3 million users, they used the application to get the opinion of it's users and create a more "usable" and "cute" bike. The basket on the front of the bike, which is what most women pay attention to in these bicycles, is a huge 37cm in length on the underside! You can easily fit your bag, as well as some shopping without worry. The basket comes with a removable twill cover meaning it's perfect as protection against things such as purse snatching. The frame is low meaning it is easy to ride whilst wearing a dress and it also comes equipped with a dress guard so you don't have to worry about your clothes getting damaged whilst riding. It also has a very trustworthy Shimano 6-level transmission and LED auto light as standard. Other than this, it has a soft and large saddle with easy-grip handlebars which have been carefully selected to make it one of the easiest bikes to ride yet.
■Open Price 22,800 yen (Tax separate)
This is the 4th in our bicycle series. How did you find these cute yet stylish "mamachari"? In the next articles we will be introducing both automatic bikes and cycle racing events. Please tell us what you think in the comment section to the right! If you have any requests, do let us know!
Other articles in this series

[Survey] Traveling to Japan