A Cosmetics Heaven! Japan's Largest Beauty Platform "@cosme TOKYO" Is Now Open!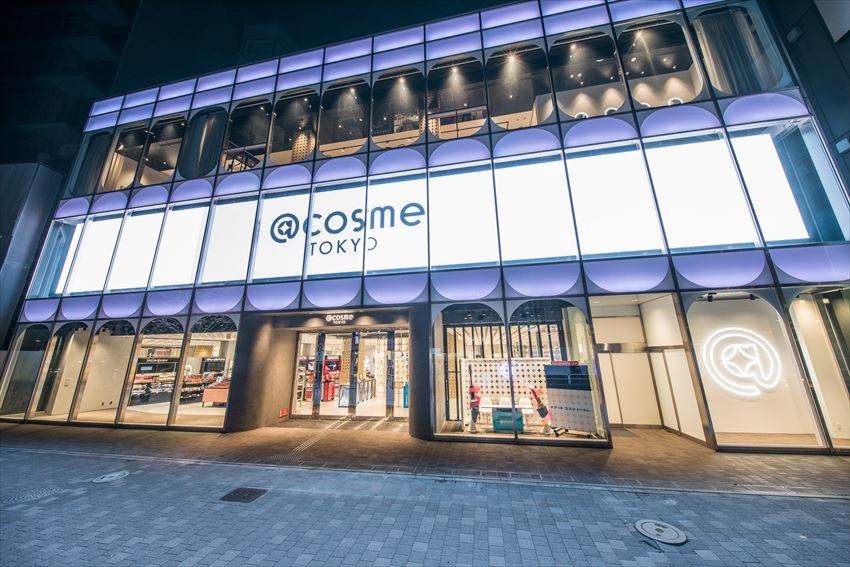 Some people may have seen the name @cosme (at-cosme), which is a comprehensive cosmetics information website. Besides interesting blog posts about beauty facts, it has various information about beauty such as product reviews and rankings, as well as Q&As for skincare and makeup.

As the largest beauty platform in Japan, @cosme has had their own physical store since 2007. It has since expanded to 23 stores in Japan and 8 stores overseas (6 in Hong Kong, 2 in Thailand).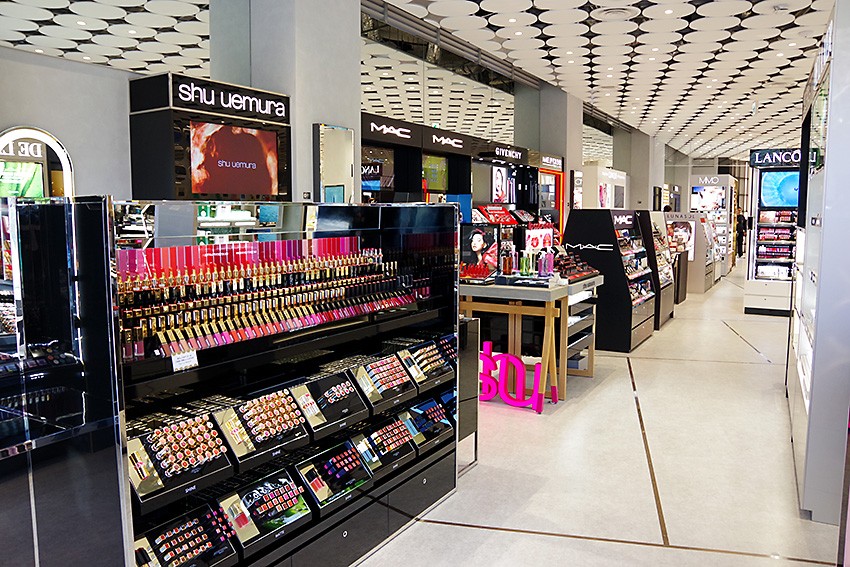 @cosme TOKYO, a fusion of online and physical stores
FUN! JAPAN would like to announce some good news to beauty lovers! cosme next Inc. which manages @cosme stores, a comprehensive cosmetics chain store, has opened its flagship store "@cosme TOKYO" in front of JR Harajuku station on the 10th of January 2020. With the concept of "Let's enjoy beauty", @cosme TOKYO, the 24th physical store of @cosme store, aims to be the gateway to the world of beauty. There are over 600 brands and 20,000 items you can find here. Our staff visited the store and would like to bring you some information about this huge store.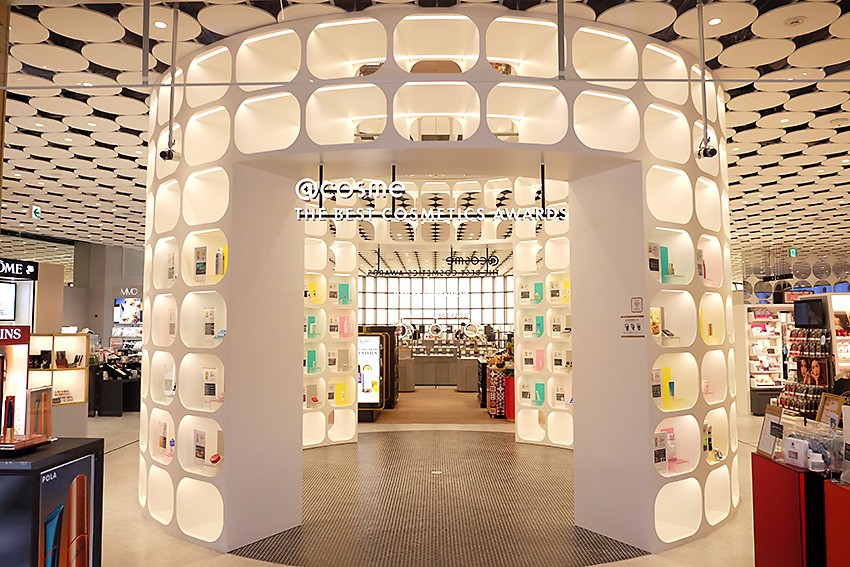 There are 3 floors in @cosme TOKYO. Upon stepping into the entrance on the first floor, customers are greeted by The Best Cosmetics Award Tower (shown in photo above). Here you can find various cosmetic and skincare brands that can be found at drugstores and department stores. Besides famous worldwide brands such as MAC, Shu Uemura, BOBBI BROWN, there are also PAUL&JOE which is famous among Japanese women and foreign tourists, the extremely cuuuute French brand Les Merveilleuses LADURÉE, and Too Faced as well.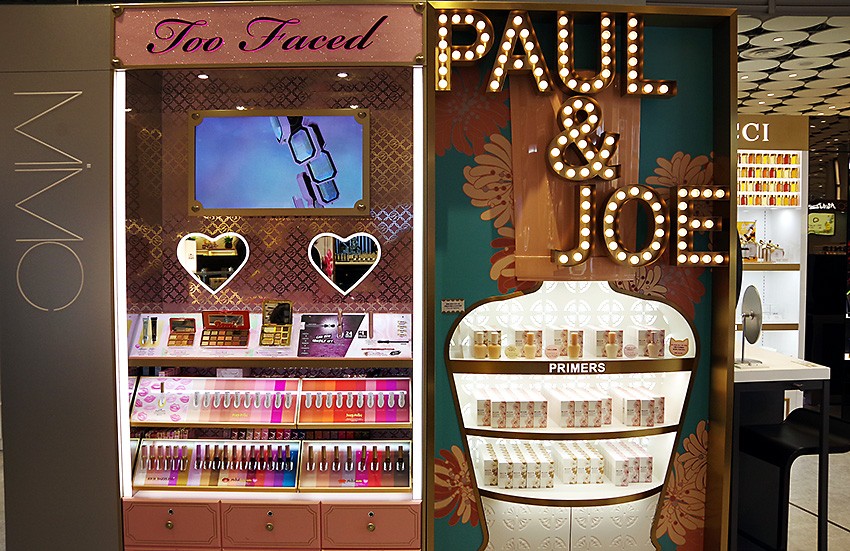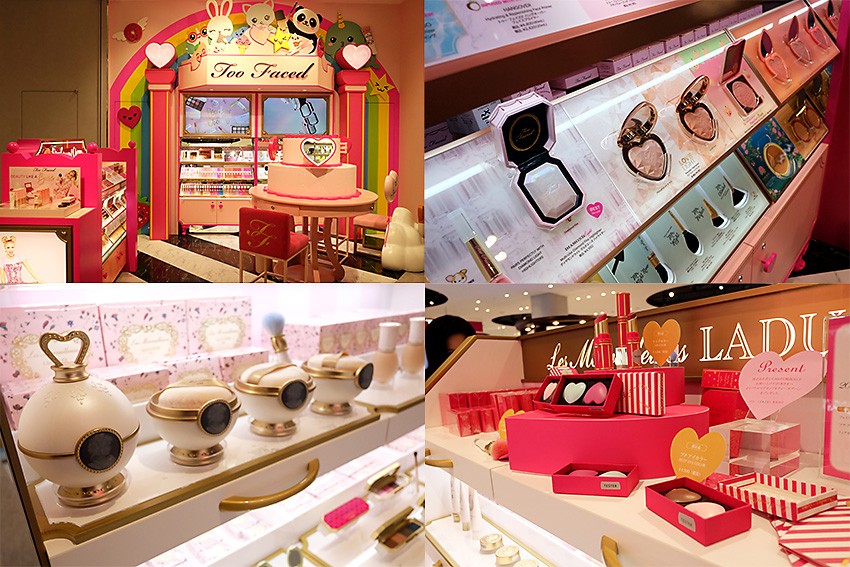 In the perfume section, there is a male and unisex corner, so guys can shop here casually too!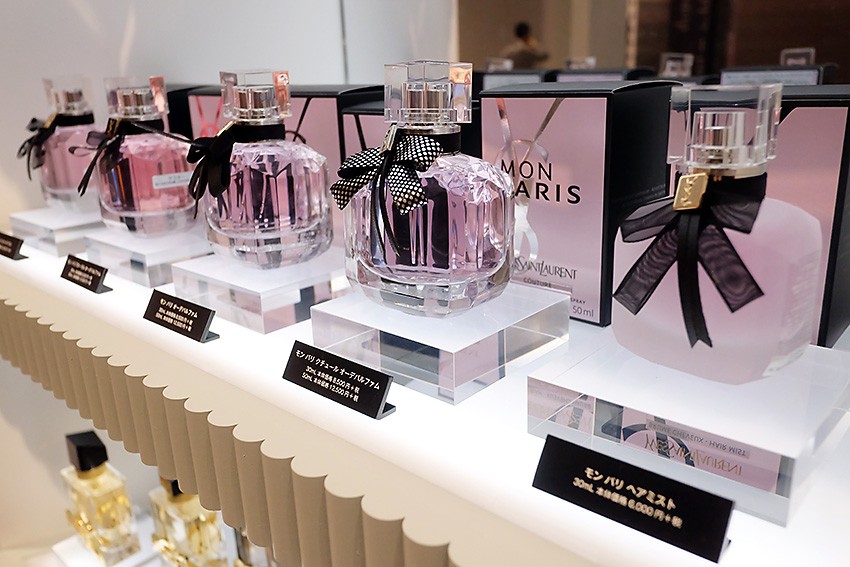 @cosme TOKYO is also equipped with an extravagant tester bar that has a huge collection of brands, do visit it if you want to test out different brands! If you are not sure what to purchase, you can refer to products at @cosme Best Cosmetics Award Corner or @cosme Weekly Ranking Corner to discover some of the best cosmetic brands.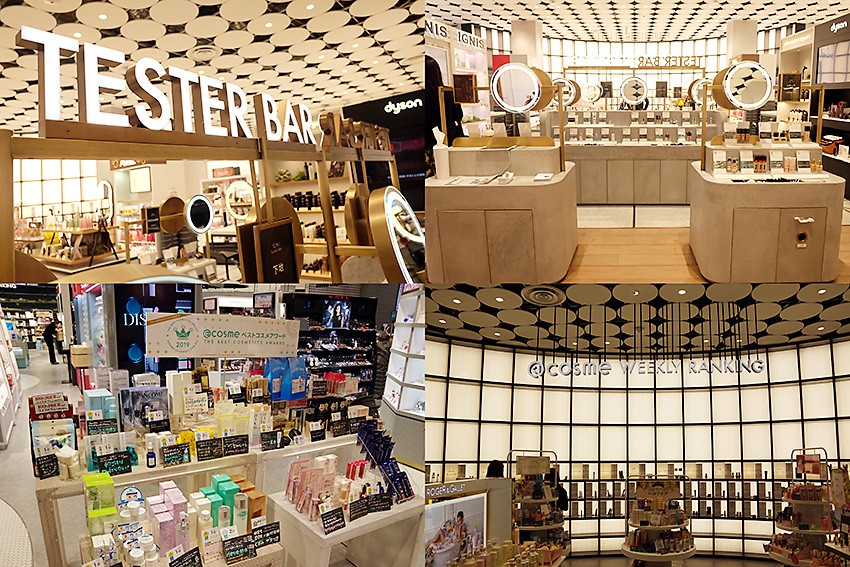 Wow! Unique features and services in @cosme TOKYO
@cosme TOKYO has kids space, baby care rooms and baby changing rooms, so customers with babies can shop here conveniently. There are also smart lockers that you can lock/unlock with your smartphone for you to keep your belongings in while shopping. Besides this, the store is convenient for foreign customers as the store is equipped with a currency exchange machine that has over 120 available currencies, duty-free cash registers, translators, and other facilities.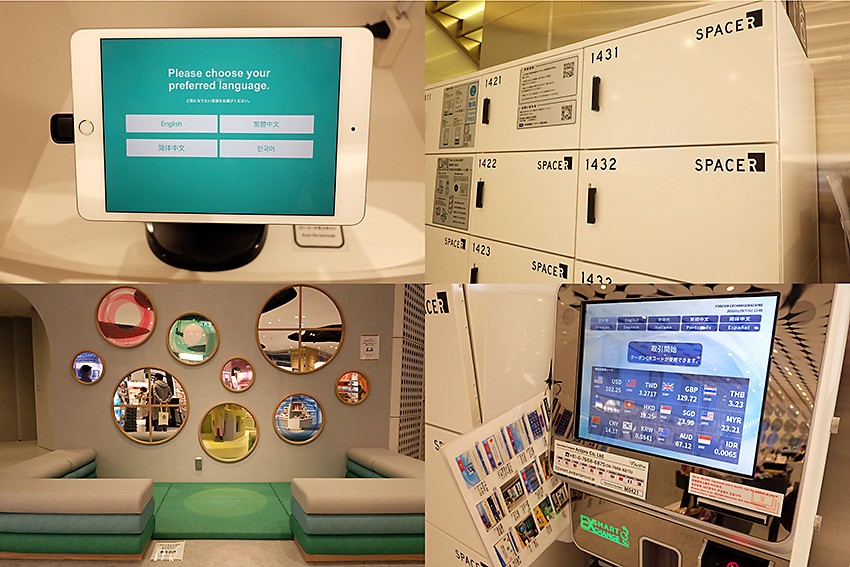 Special corners with many interesting features!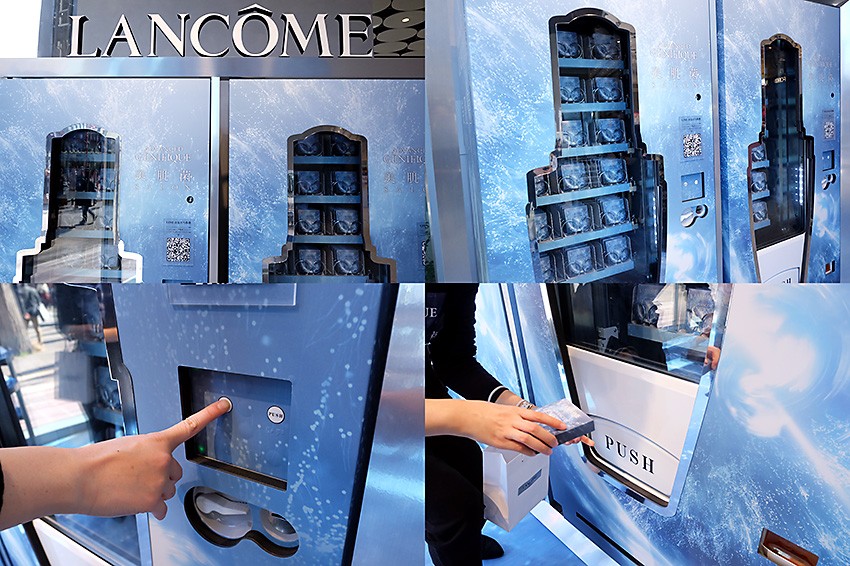 During our staffs' visit to the store, they came across a sample vending machine in the LANCOME corner! You can get a LANCOME sample product by inserting coins and pushing the button. The staff at the pop-up store corner are very helpful, so please do visit it for yourself.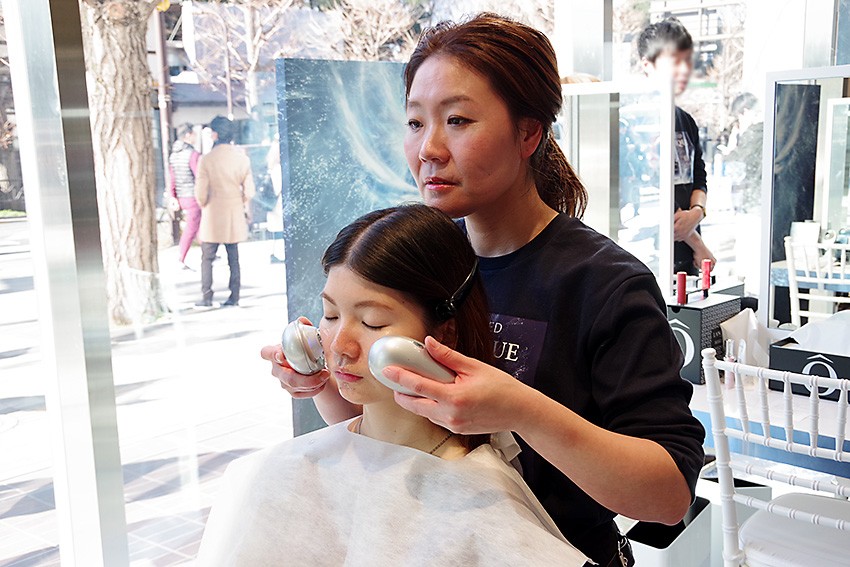 The 3rd floor is a lounge with an event space and powder room where you can take your time and relax. For those who want to share your photos of this store, do not miss out on the dedicated photo spot which the store has prepared for you. There are even oxygen rooms (O2 box) for you to refresh and rejuvenate whenever you are feeling tired!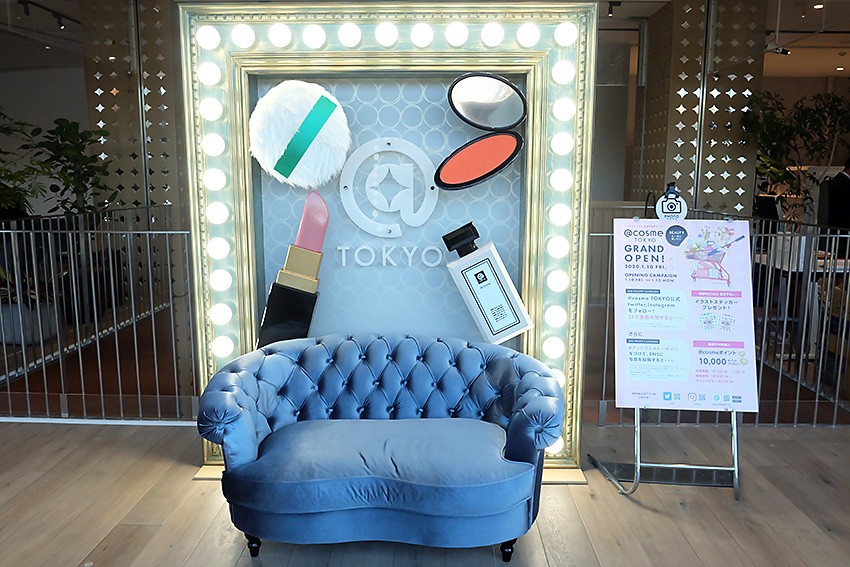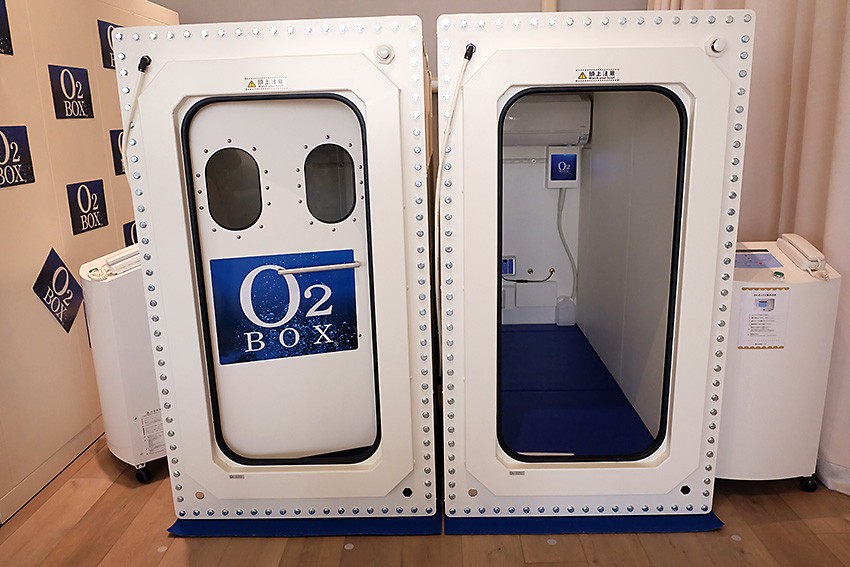 Please take note that the space on 3rd floor is only for app users. You may ask the reception on the 3rd floor if you are interested in using the space. This store is a brand new spot which everyone can enjoy, so don't forget to check out this place if you are coming to Tokyo!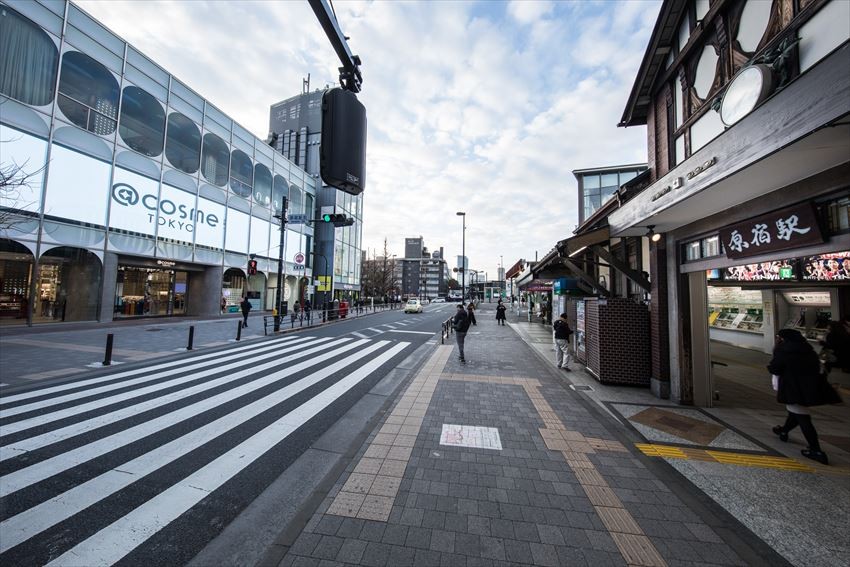 Store Information
Store name: @cosme TOKYO
Opening date: 10th January 2020
Address: 1-14-27, Jingumae, Shibuya City, Tokyo 150-0001
Opening hours: 10:00~21:00
Access: 1 minute from Omotesando Exit of Harajuku Station
[Survey] Traveling to Japan
Recommend