Six Decades of the Toyota Corolla - A Car Loved by All - Top 5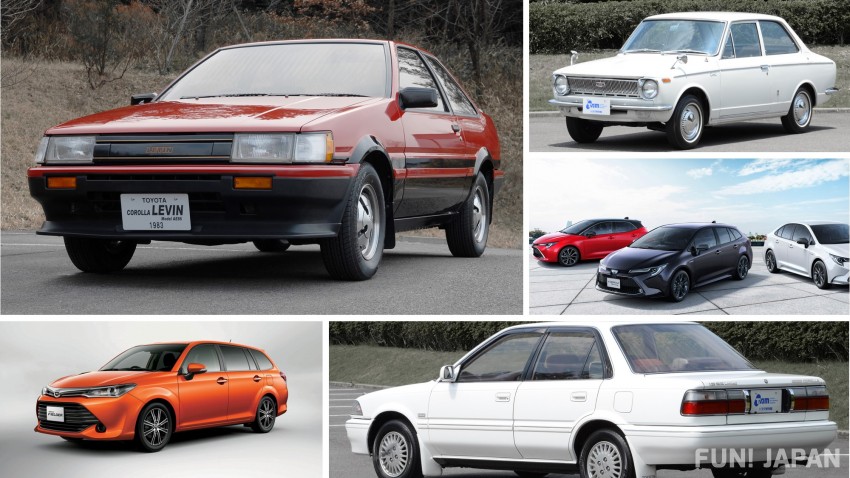 Japanese automotive giant Toyota first launched the Corolla in 1966 and this economical car is still being produced to this very day. Although it started in Asia, the Corolla became a worldwide bestseller so it is surely a household name. The latest version of the Toyota Corolla went on sale on September 17th. It is the 12th iteration of the model and is comfortable, safe, and even slightly luxurious, a concept that has held true since the first generation of this car. We have selected five different Corollas across the generations to take a look into their history.
The First Generation Corolla (1996)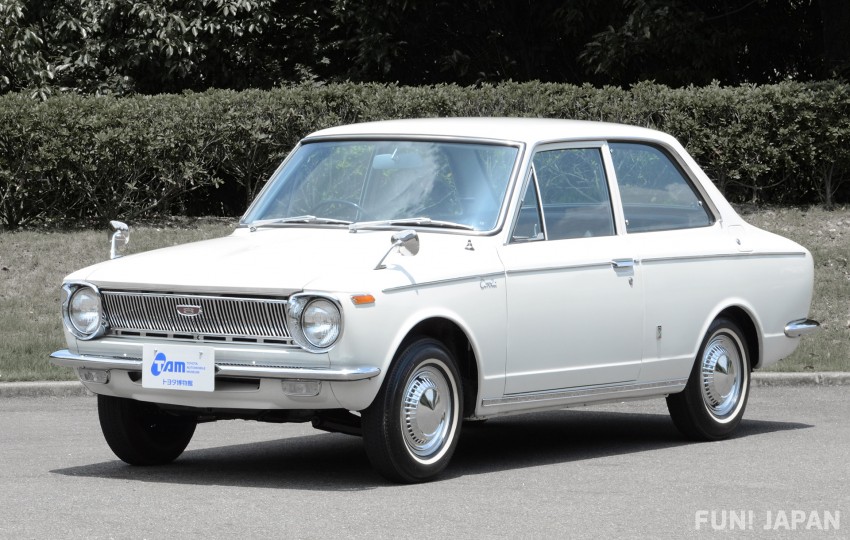 It was really only in 1960 that cars became available to the general public in Japan, comparatively late when looking at other countries such as the USA. As these vehicles became increasingly affordable, just simply being able to travel around was no longer enough, people wanted refinement and more features to satisfy their needs. It was the Corolla that first addressed this demand. It had a powerful engine for the time at 1100cc, a spacious interior, a radio and many more characteristics that allowed it to stand out and make it the car that everyone wanted and pretty soon after, everyone owned.
Corolla Levin (1983)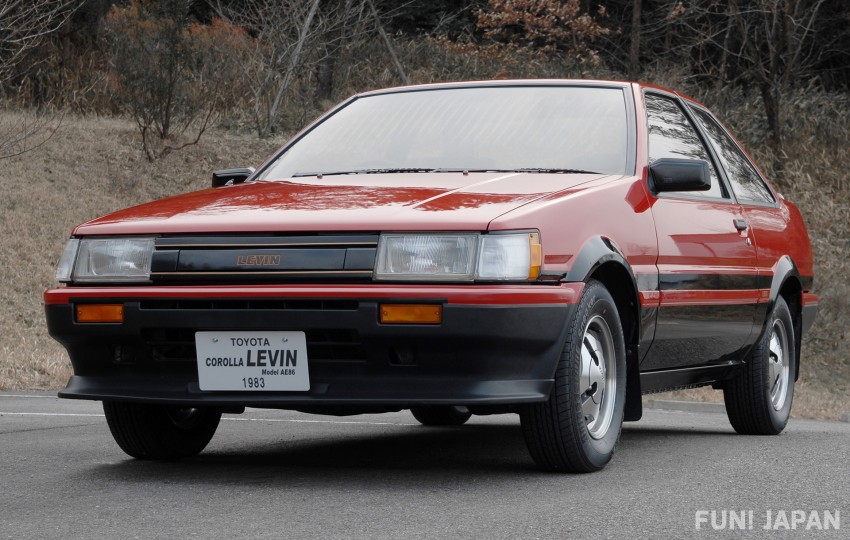 Toyota was targeting younger drivers with this Corolla which had a more sporty vibe whilst still remaining affordable. It first went on sale in 1972 when a high-performance DOHC four-valve engine was introduced. The picture above shows the two-door coupe AE86 model which came out in 1983 and was loved by fans.
Even today, the name 86 lives on as one of the most popular sports car models produced by Toyota.
6th Generation Corolla (1987)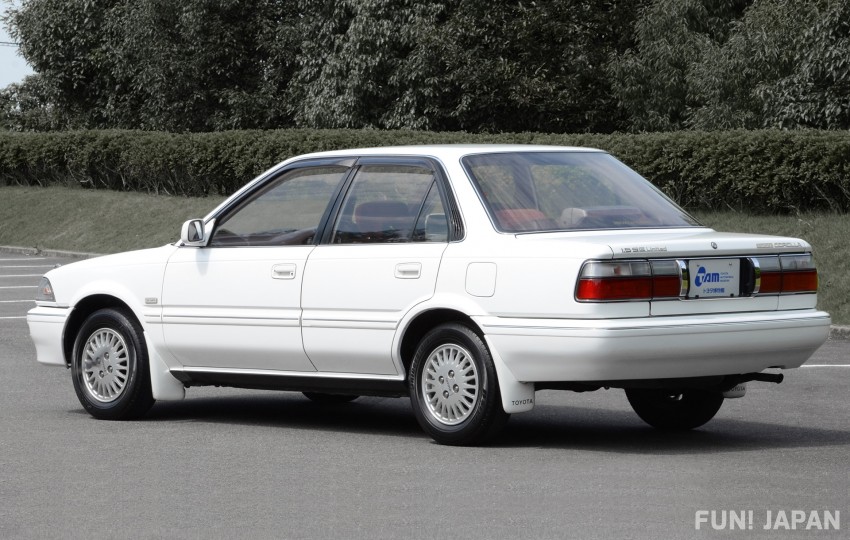 Of all the Corolla versions, the one that resonated most with the public has to be the sixth generation model. Not only did it have high horsepower, it boasted a 4-valve DOHC engine and trim options included a red velvet interior. It received very high ratings thanks to being a luxurious car that even the general public could afford. This is the car that topped all sales rankings for Corollas in Japan.

11th Generation Corolla Fielder (2012)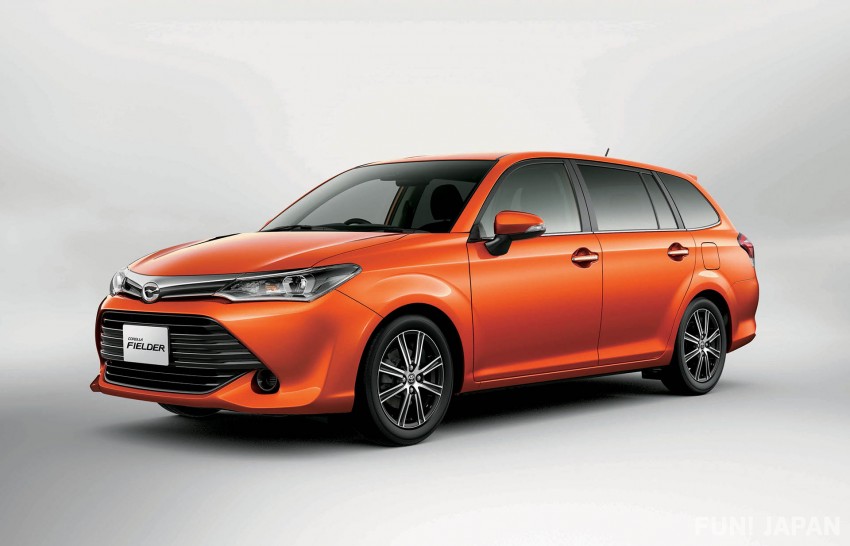 Due to a huge transformation of the auto industry in Japan, the things consumers demanded changed drastically and so did the Corolla. People wanted less emphasis on luxury and performance, and more utility, durability, character, and cheap prices. In overseas markets, consumers were not only demanding durability, but high spec and high quality. This forced Toyota to  produce a different vehicle for domestic and overseas markets. The car illustrated above is the Corolla Fielder for the Japanese market.

The 12th Generation Corolla (2019)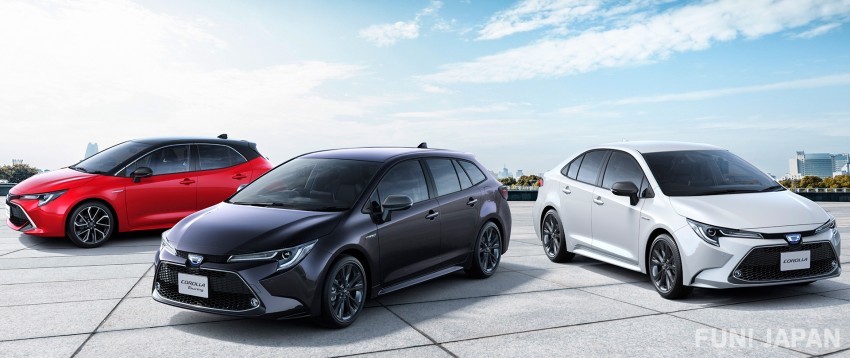 In September last year a new model was released in Japan aimed at younger drivers. It has a sporty design, is very comfortable, and has various features to make driving just that little bit easier. It comes in several different body-style versions, including the 5-door hatchback, a 4-door sedan, and a station wagon.
The Corolla is a marque that represents the Japanese car industry worldwide. What do you think of the advancements of this model? This brand will surely continue evolving in the future.
[Survey] Traveling to Japan