FUN! JAPAN PR
What kind of experience to combine with your food and drink? - 3 Japan's New Travel Trends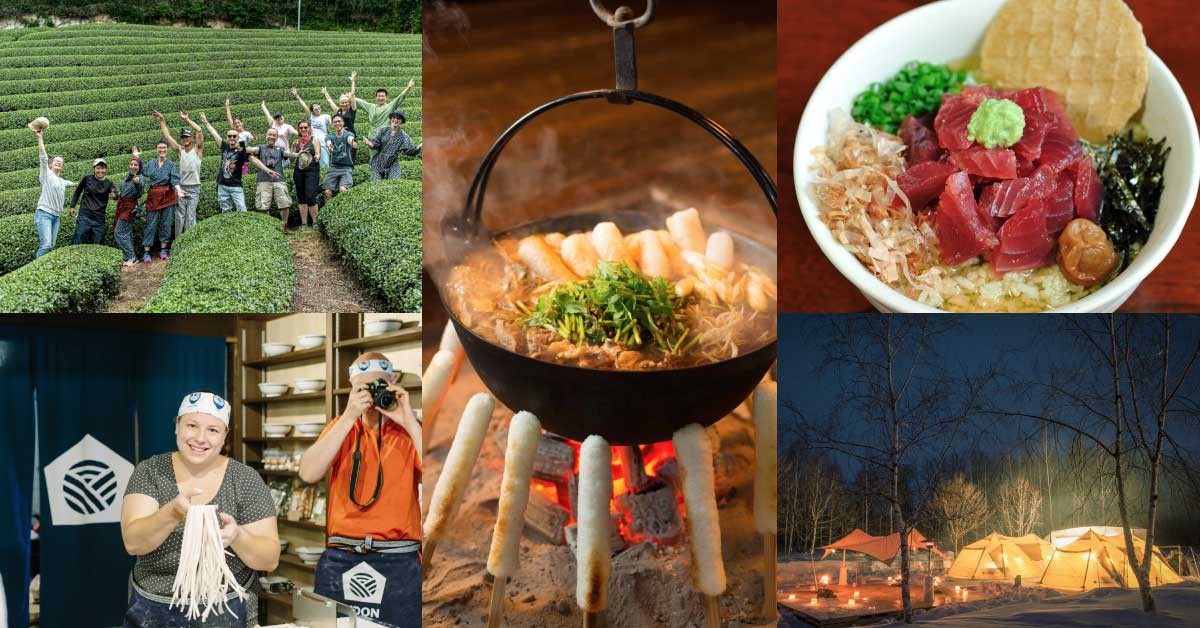 The "Shoku Kakeru Prize" is a competition organized by Japan's Ministry of Agriculture to find (OR "highlight"?) the country's most interesting cultural experiences combined with traditional Japanese food or drink. Out of 167 entries, 14 were chose for the prize. We're not able to showcase them all here, but the FUN! JAPAN Team would like to introduce the top three to you. We would love for you to try out one of these experiences when you next get the chance to visit Japan!

Warm Meals to Have in Snow Dome?!
There are many areas of Japan that experience heavy snowfall and Iiyama city in Nagano Prefecture is one of them. The locals build Kamakura or snow domes which, you realize when you enter, are actually quite warm inside. The Nagano tourist bureau came up with the idea of adding an experience for visitors where you can eat in these Kamakura! The food on offer is a "Noroshi Pot", with ingredients including traditional vegetables, taro, local foods and mushrooms in a miso broth. This is surely something that can only be experienced here and will make an amazing memory.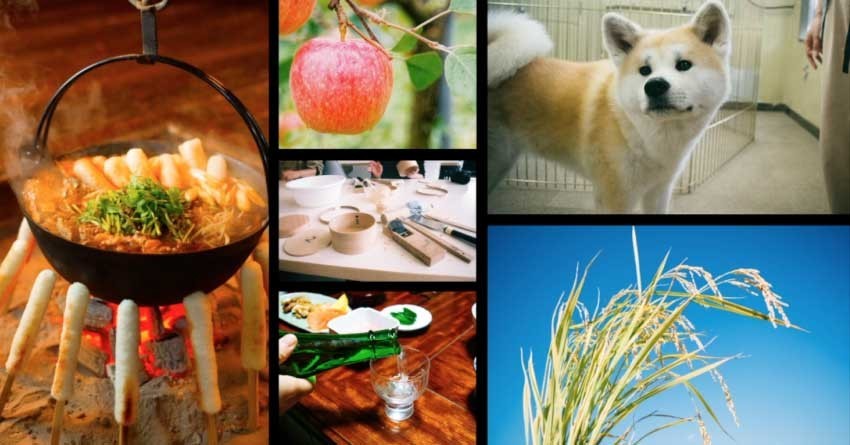 © 2019 EAT! MEET! JAPAN

Japan's Old Farm Lifestyle
Perhaps you have visited a farm in your home country. However, if you come to Japan, you can have the chance to experience a new kind of stay at a farm. Akita Tourism came up with the idea of experiencing a homestay on a farm and eating food such as chicken soup and hotpot with grilled rice skewers prepared by the farmer's wife. It is not only an opportunity to stay and help on a farm but a chance to experience a little of the way people used to live in Japan. Even if you can't speak the language, you can enjoy interacting with locals through gestures and facial expressions. This experience has already proved popular with foreigners, and is definitely something you should keep your eye on if interested.
Alcohol Stored in the Sea? An experience to savor on your return to Japan
Kesennuma in Miyagi Prefecture is offering visitors the option of storing alcohol in the ocean! If you have bought some local sake, you can have stored 15m underwater for an entire year, which is said to mature it, making it more delicious. The local oyster fisherman will look after it for you, so you don't have to worry about it going missing. Not only does this give you a reason to return to Japan to retrieve your underwater treasure, you also get the fun of interacting with a local oyster fisherman!(※This package tour will be on sale from late-January.)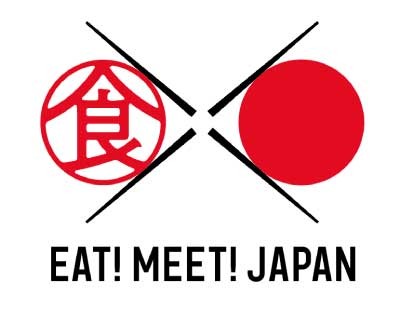 New Travel Trends Information & Reservations
We're sure these unique experiences will prove to be something that will make you very nostalgic and eager to return to Japan if you give them a shot. The other plans that we could not cover here have just as much charm and appeal. We have already heard that the most frequent response from tourists when the locals told them they could come back anytime was "Yes! We will!"
If you are a fan of Japan, we are sure you want to know more. Check out the details and reservation methods next.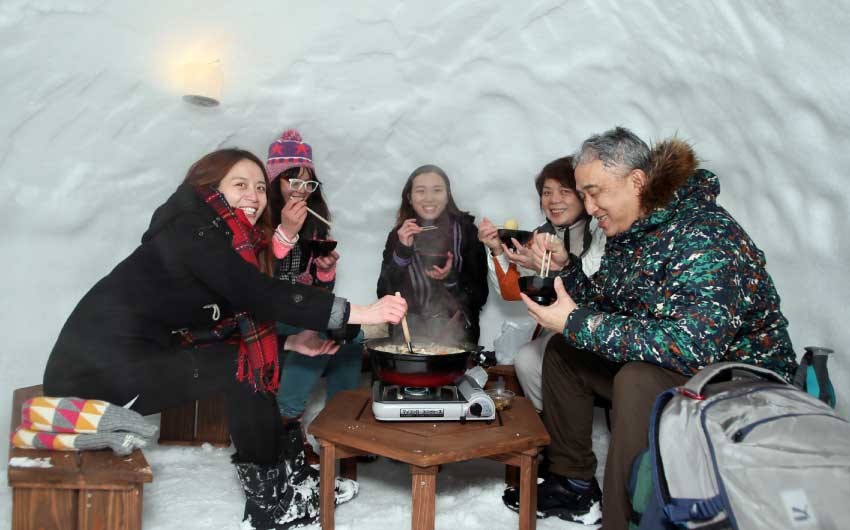 Just where and what is happening in this picture?

Would you believe it?! These people are actually eating a warm hotpot inside of an igloo! Where can you experience something as unique as this? Japan. We have many more unique and largely unknown experiences to offer!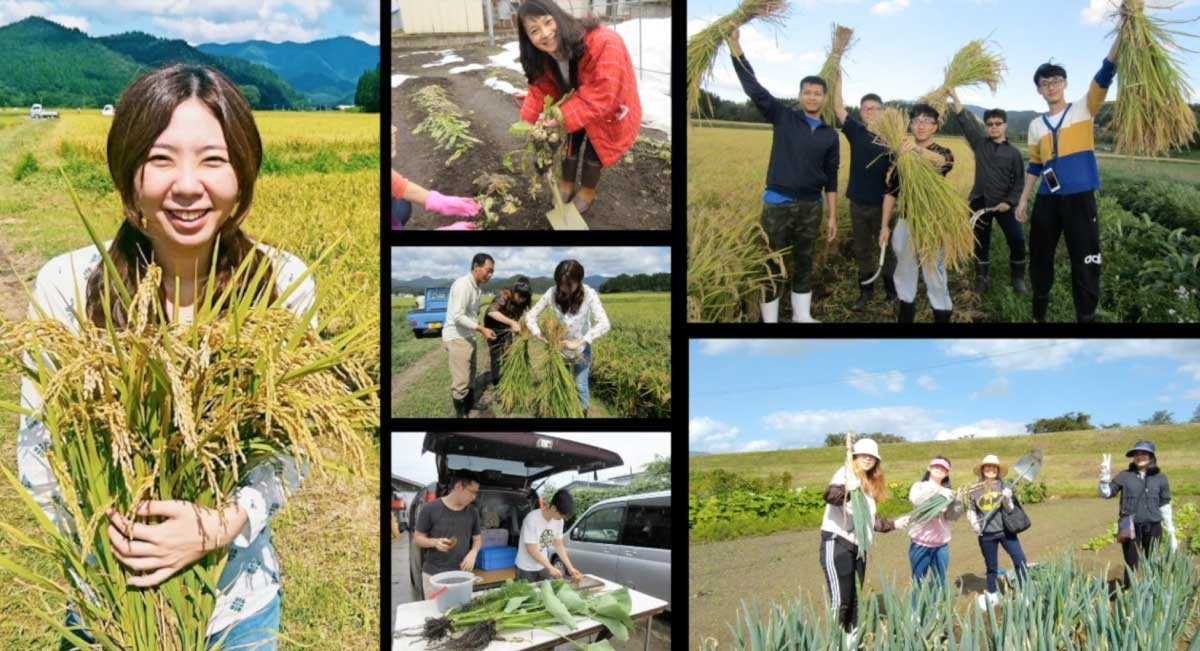 Ever think you want more of a unique trip to Japan?
Experience part of Japan's history, communicate with the locals via gestures and smiles. There are many unique experiences like this to have in Japan filled with excitement and uniqueness. Don't miss out on experiencing this new-style of travelling before it gets too popular!