What are the Highlights of Chuson-ji Temple in Iwate Prefecture?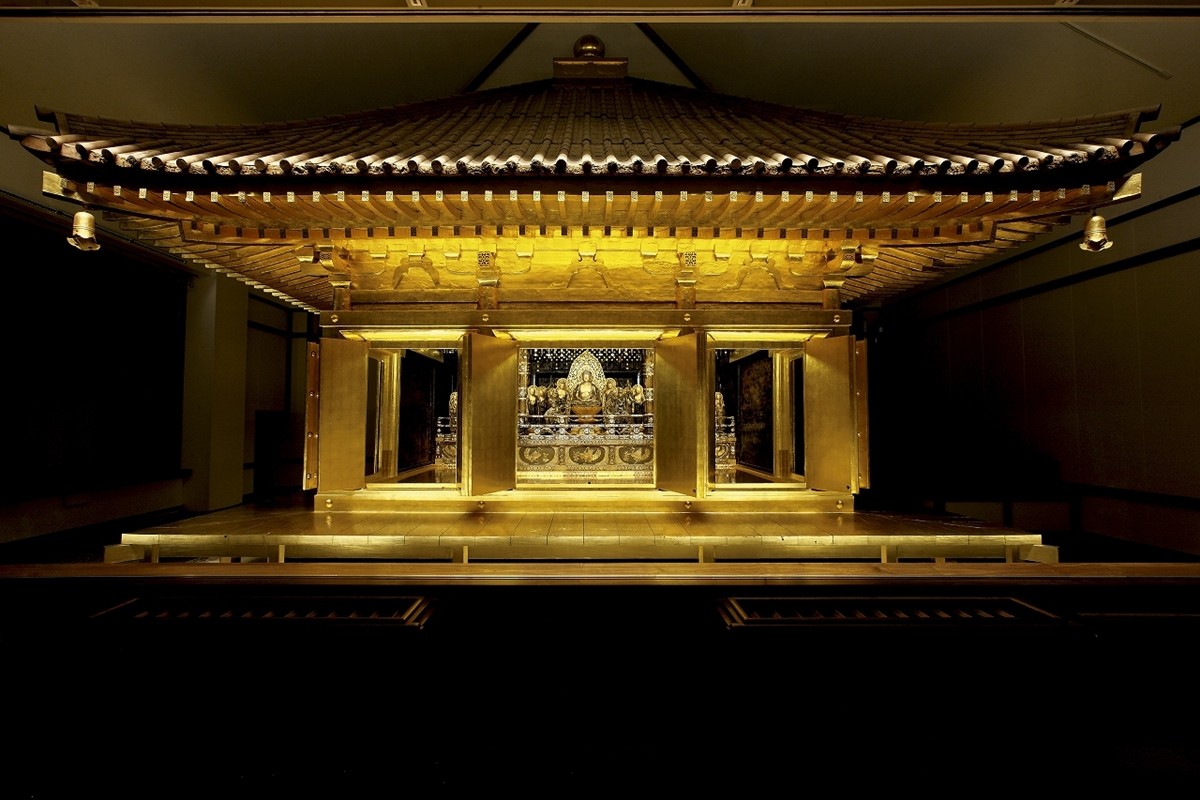 Chūson-ji Temple, located in Hiraizumi, Iwate Prefecture, is a gorgeous temple that symbolizes the golden culture that blossomed under Mr. Oshu Fujiwara, a man from a powerful family who ruled the Tohoku region in the late Heian period. It was registered as a World Cultural Heritage in 2011 and became a popular topic of conversation. In this article we will introduce the highlights of Chuson-ji that you should read before your trip!

The Konjikido: The glittering Golden Hall with Gold Leaf Covered Inside and Out
The Konjiki-do or Golden Hall was built in 1124 and has been designated as a national treasure. As the name suggests, the interior and exterior are covered with gold leaf, and the inner sanctum has been decorated with ivory and jewels and mother of pearl made from turbo marmoratus brought from Silk Road, so the whole hall is like a piece of art! On both sides of Amida Nyorai, positioned in the centre of the Shumidan, where the main deity is enshrined, are Kannon Seishi Bosatsu (attendant statues), six Jizo Bosatsu statues, Jikokuten, and Zōchoten. This is a Buddha statue composition that can only be seen at Chuson-ji. Since it is in the Shin-,Fukudo observation is done through glass.

The Sankouzo: The Place where Treasures from Chuson-ji are Displayed and Stored!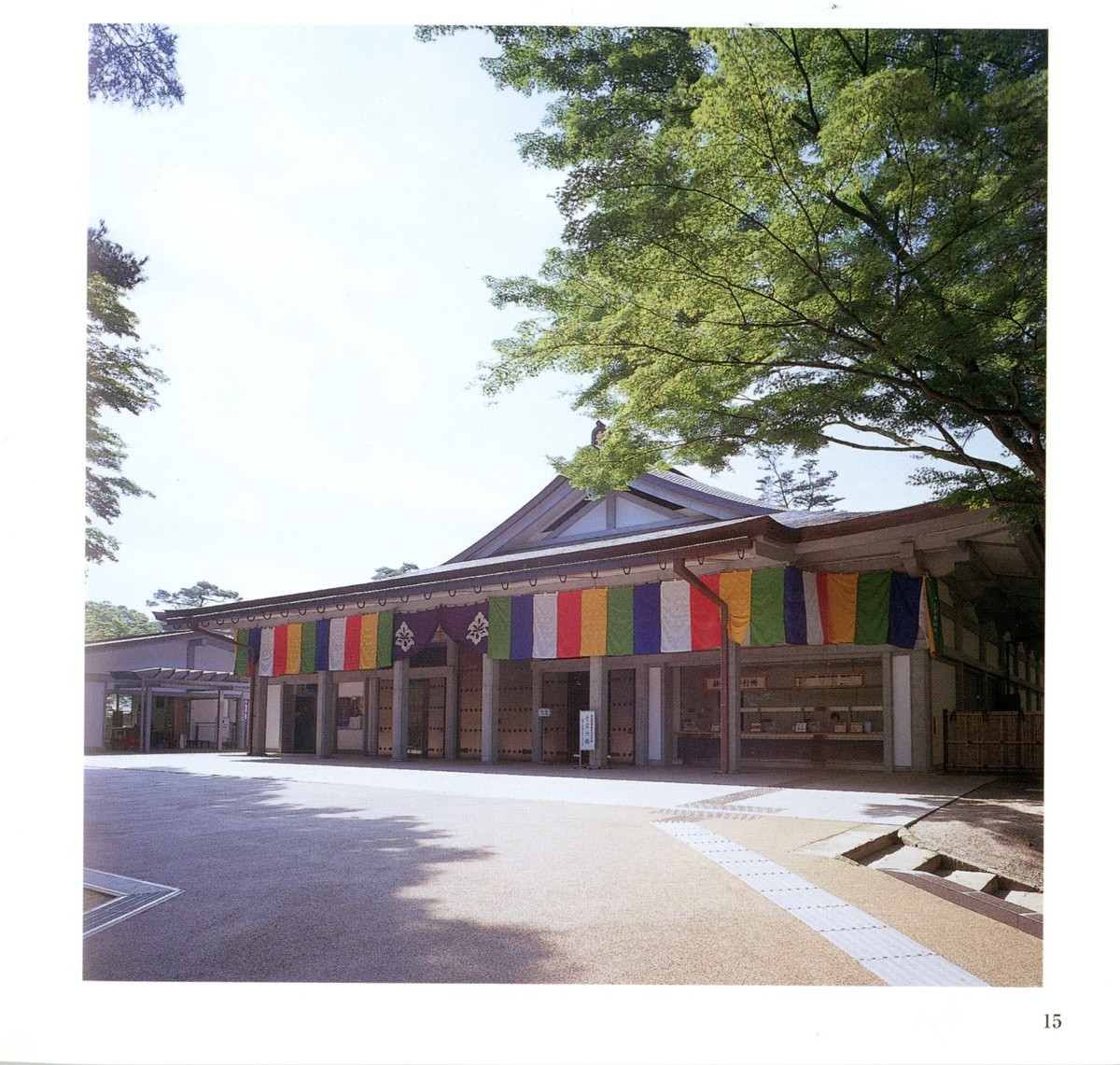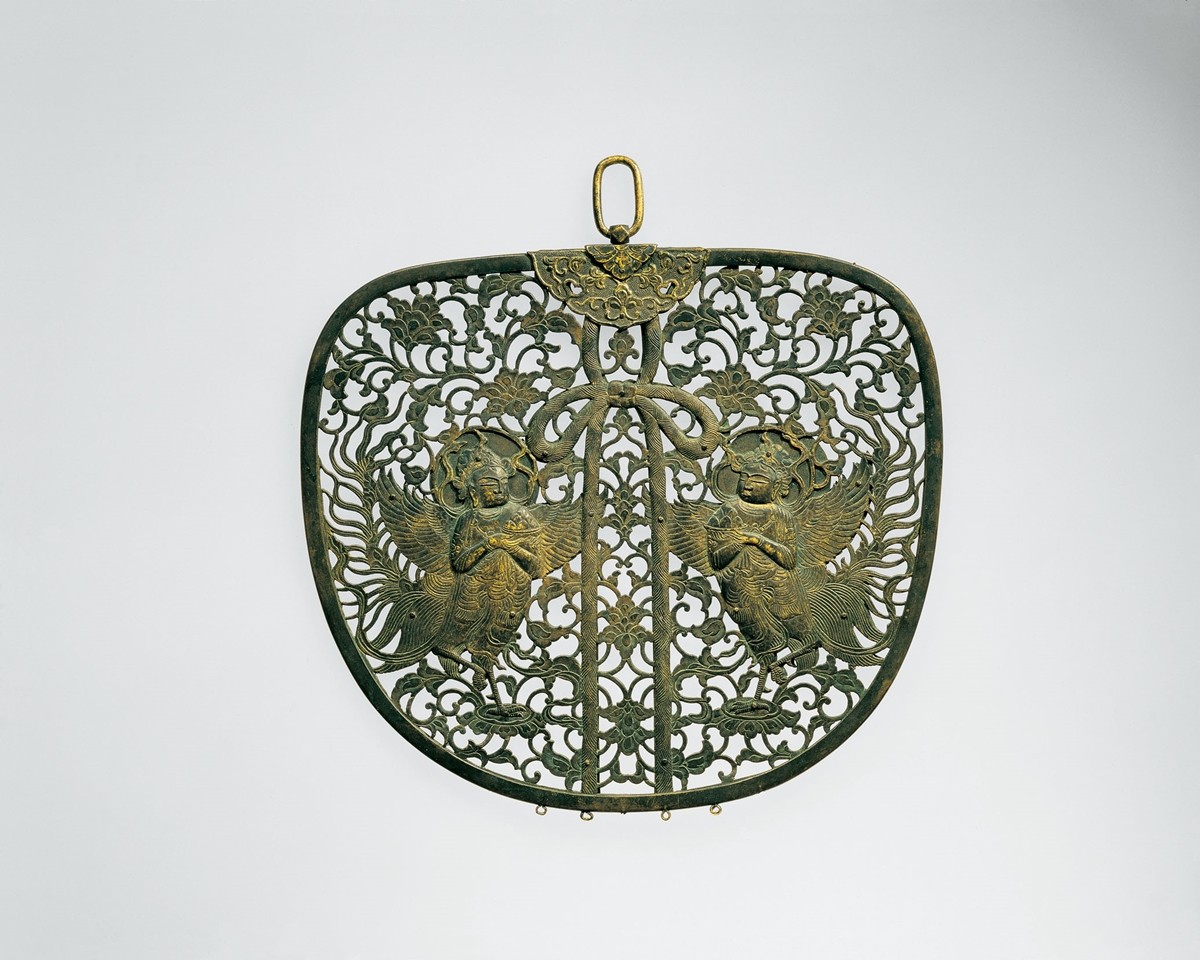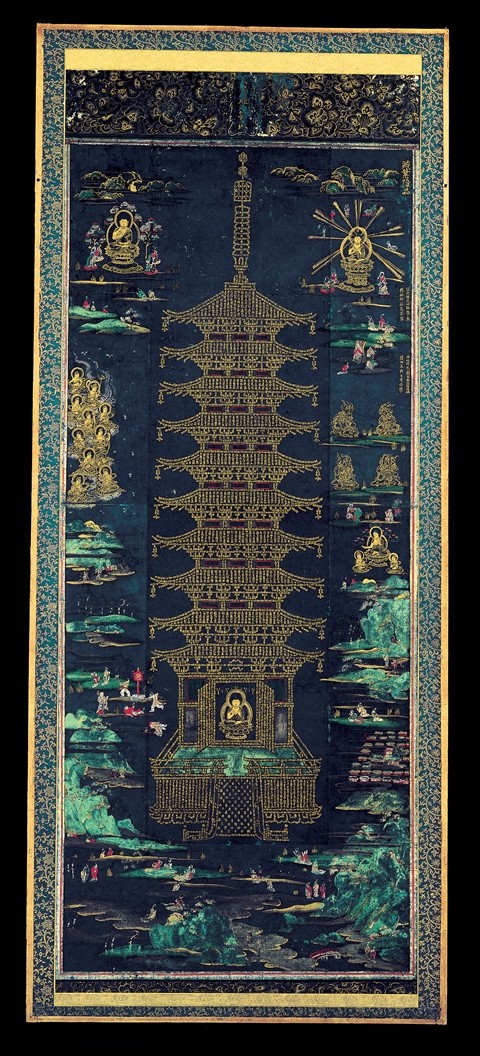 The treasure house of Chuson-ji Temple which was newly established in 2000. It has over 3,000 items including national treasures, such as Buddhist statues, scriptures, and Oshu Fujiwara's grave goods. Among these, a Kondoke-man which was used as a decorative tool, engraved with Hosoge (arabesque flower pattern) and Karyōbinga (Kalaviṅka), a human faced bird said to live in paradise on the left and right side. The Jeweled Pagoda Mandala, Sovereign Kings of the Golden Light Sutra written in gold to form the pagoda is also a designated national treasure. 10 volumes of the Sovereign Kings of the Golden Light Sutra are written in the shape of a pagoda in gold paint, one volume per layer, and in the first layer, you can see the image of Buddha Shaka Nyorai preaching.

The Shojuan: Sightseeing Tea House in Chuson-ji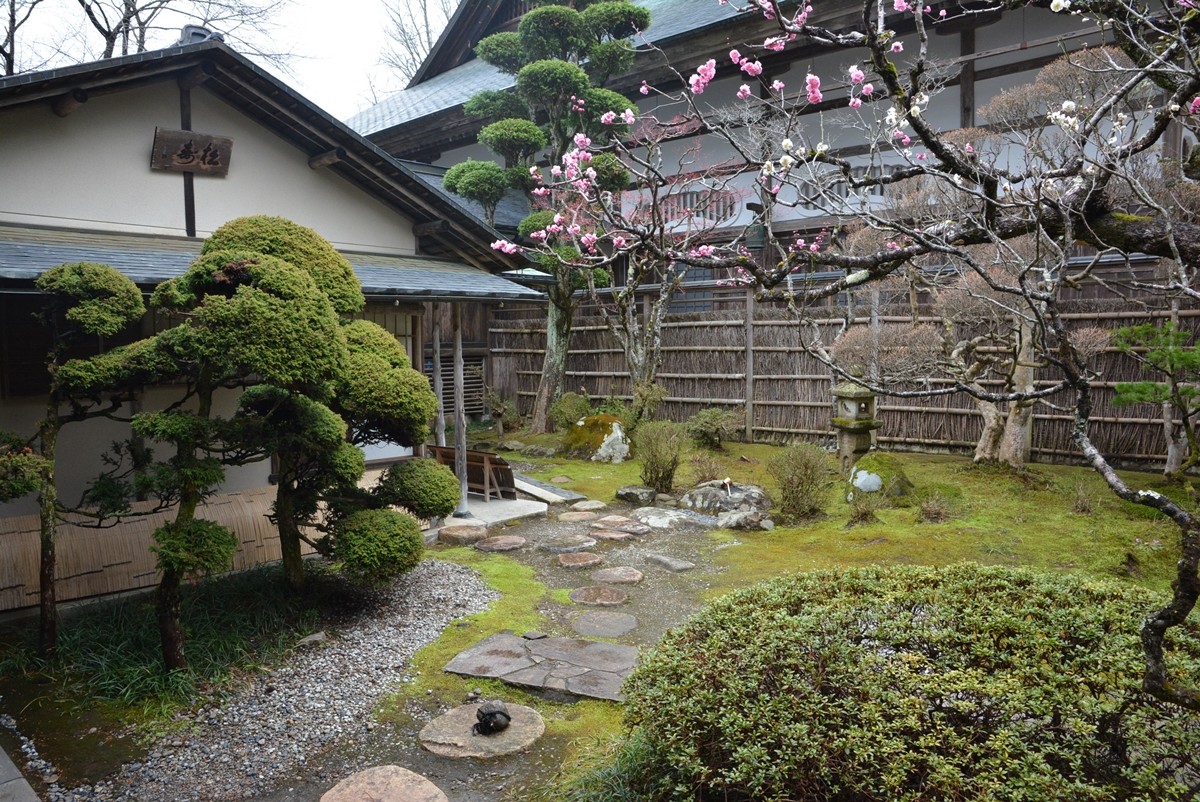 A tea house located near the main hall. Donated by Konosuke Matsushita in 1968. If you buy a 1,000 yen tea ticket at the entrance, you can enjoy matcha tea and Japanese confectionary in the tea room.

The Kyu-Fukudou: Protect the Konjikidō from Wind and Snow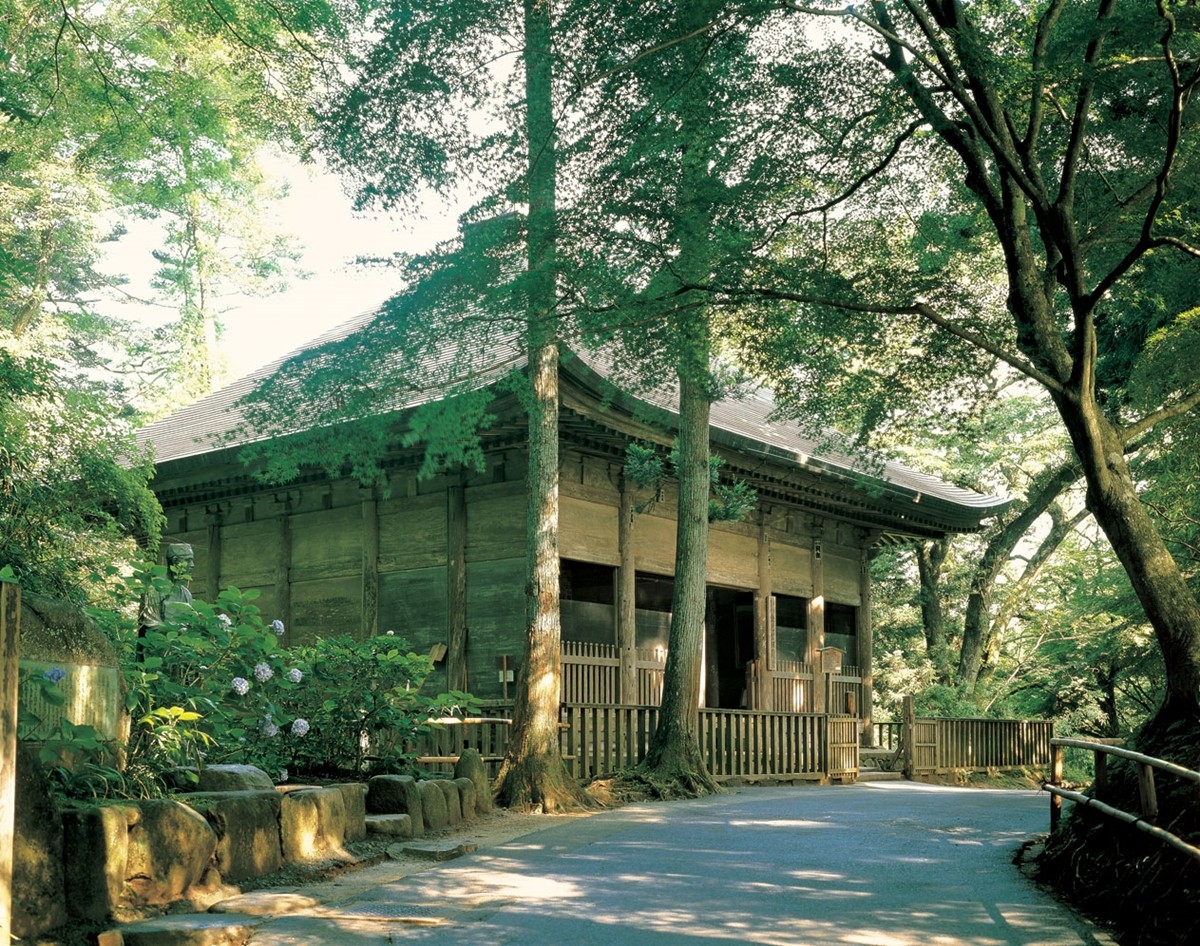 A temple that is said to have been built in 1288 to protect the Konjikidō from the wind and snow. Apparently, famous Haiku poet Matsuo Basho, warlord of Sengoku Period Date Masamune, Emperor Meiji and other historical figures have entered and worshipped at the Konjikidō.

Sightseeing Attractions of Chuson-ji in Spring, Summer, Autumn and Winter
In spring, about 3,000 cherry blossoms are planted in the west-bound cherry forest locate on Mt. Komagata. From mid-July to mid-August in summer, the Chuson-ji lotus (ancient lotus) blooms in full glory in the pond at the end of the narrow road that runs between Konjikidō and Sankōzō. In autumn, the maple trees along the shrine pathway from Dainichido to Konjikidō change colour, and the winter snow-covered temple, these are a must-see. 
About Shrine or Temple or Castle
Established year… Kasho year 3 (Year 850)




Main Deity ... Shaka Nyorai (Main Hall)




Festival ... Setsubun (early February) / Spring Fujiwara Festival (May 1-5) / Takiginoh (August 14) / Chrysanthemum Festival (October 20-November 15) ) / Autumn Fujiwara Festival (November 1-3) and etc.



Spot Information
Spot name: Chūson-ji Temple (中尊寺)

Street Address: 202 Koromonoseki, Hiraizumi, Iwate 029-4102


Access: About 20 minutes on foot from Hiraizumi Station to Tsukimizaka entrance, the main gate of Chuson-ji Temple. If you plan to visit the highlights around Chuson-ji (such as Mōtsū-ji), rental bicycles and buses are recommended.




Wifi: Free Wi-Fi available

Language: The official website is in English and Chinese (traditional and simplified). Local brochures are available in English, Korean, Traditional Chinese, Simplified Chinese, Spanish, French, Italian, Portuguese, Thai, German, Russian

Ticket: Admission ticket (for Sankōzō, Konjikidō, Kyozo, Kyuoido) 800 yen
Holidays: Open year round

Admission time: (1st March - 3rd November) 8:30-17:00, (4th November - end of February) 8:30-16: 30 

(admission ticket issuance up until 10 minutes before closure)
[Survey] Traveling to Japan