Are There Still Ninja in Japan? Where Can We Meet Them?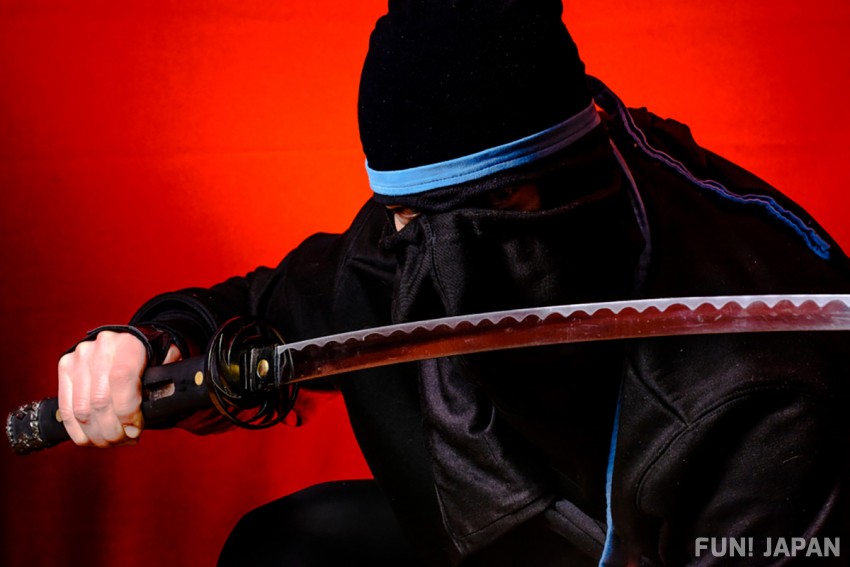 Ninja are the stagehands in modern language. Historically they are also called Shinobi. They dress in black clothes, and lurk in the attic, handle Shuriken (throwing stars) and they are agile and highly skillful. Here, we will introduce what kind of work the ninja actually did and the sightseeing spots related to ninja.

About Ninja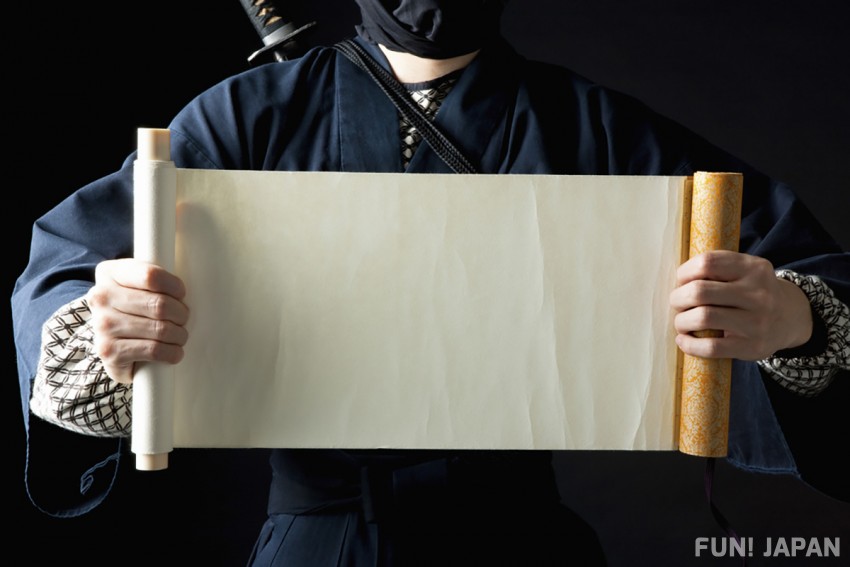 Shinobi, the original name for ninja, originally had different names depending on the region, such as Rappa and Dakkō. The name Ninja was established around 1955.

Ninjas are mainly responsible for transmitting information about the enemy to the lord, and are also believed to have been invading the enemy lines, firing, and ambushing.
There is also a Ninjutsu Book that describes the attitude and skills necessary to be a Shinobi. The Ninjutsu Book includes subjects such as medicine and astronomy, and it can be said that it is an all-rounder with Information about both martial arts and knowledge.
Let's Meet Ninja!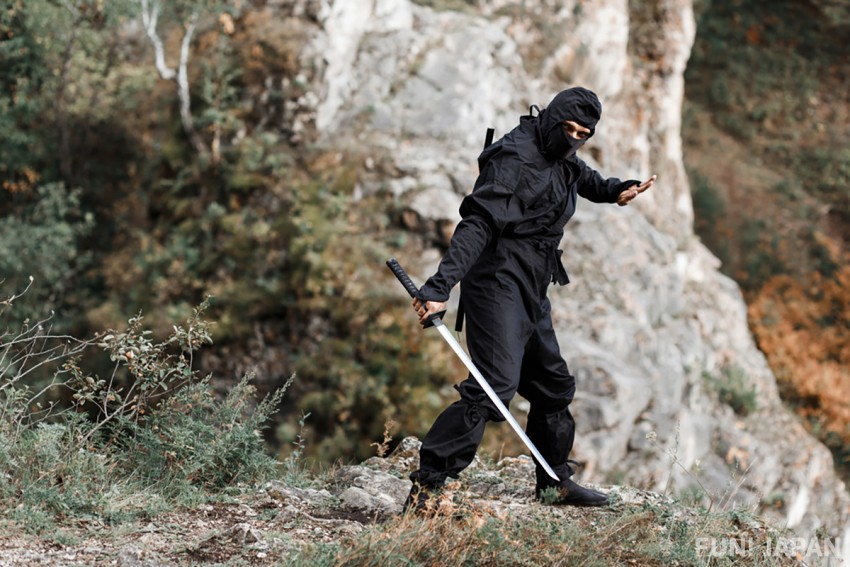 There are many spots where you can meet ninja in a variety of places. Here, we will introduce some recommended spots where you can meet ninjas.

Ninja restaurant & cafe
Ninjas do various performances at ninja restaurants and cafes. For example, you can enjoy the ninja's view of the world, such as being shown Ninjutsu or being given a lecture on how to use Shuriken. There are only a few ninja restaurants and cafes, but NINJA AKASAKA in Akasaka, Tokyo and Ninja cafe Sinobazu in Akihabara, in Tokyo are famous.

Ninja Show 
Ninja show is an event held in various facilities. The performers demonstrate how the tools of ninja, such as shuriken (手裏剣), swords, kusarigama (鎖鎌) etc. were actually used in the past. The traditional ninja action and acrobatic performances are overwhelming.
If you wish to see a ninja show, we recommend Ninja MUSEUM of Igaryu located in Iga, Mie Prefecture and Shinobi No Sato Ninja Village located in Minamitsuru-gun, Yamanashi Prefecture.
Service of Summon a Ninja 
meet ninjas, try using the app WappinGuide. Using WappinGuide, you can summon a ninja to you in as little as 15 minutes. You can have valuable experiences such as wearing ninja costumes and visiting spots that are not listed in the guidebook. The area where it can be used is limited to Asakusa in Tokyo only.
Ninja Experience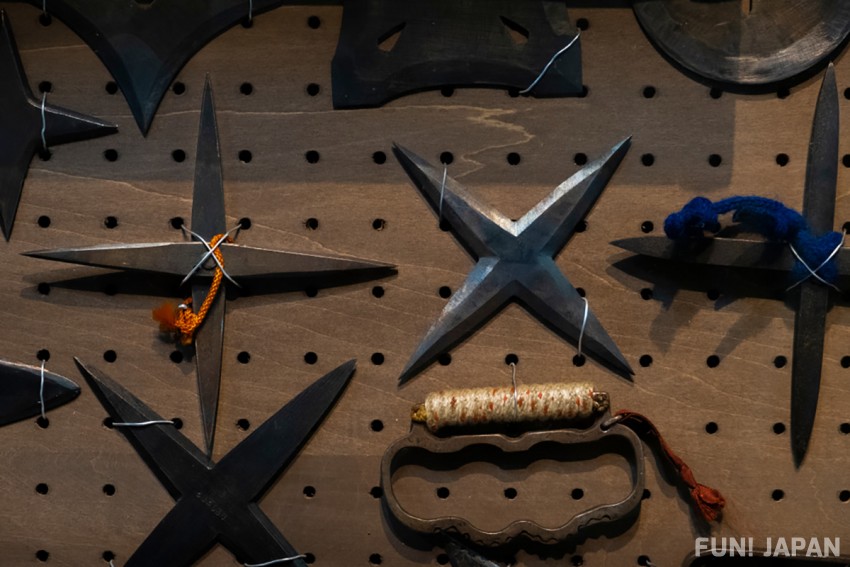 We recommend not only to meet Ninja but also to become Ninja. Here, we will introduce spots and games where you can experience Ninja.

 Experience of Costume and Training 
If you want to become a Ninja, we recommend Ninja Costumes and Training Experience. For example, you can rent costumes in colours such as black, red, and blue for the ninja costume experience. It is possible to rent the costumes and take a stroll around the city, or actually wear them in the facility. Depending on the store, the average price of a costume experience is around 1,000 yen.

In the training experience, you can walk on a tightrope, climb a stone wall, or throw Shuriken. The experience content depends on the facility, but all experiences are authentic. At some of the experiences it is possible to receive a certificate of completion called a Skill License Scroll when completing the training. The experience fee varies depending on the spot, but it is around 300 yen for the Shuriken experience, and about 1,000 - 3,000 yen for experiences such as tightrope walking and stone wall climbing. (Information accurate as of October 2019)

In addition, spots where you can have a ninja experience are located all over Japan. We particularly recommend the Ninja Henshin Dokoro, which has stores around Ueno, Iga City, for costume experiences. On the other hand, the Ninja Forest at the 48 waterfalls of Akame in Mie Prefecture, Koka no Sato Ninjutsu Village in Kōka city, Shiga Prefecture, and "NINJA TRICK HOUSE IN TOKYO" in Shinjuku, Tokyo, are famous among ninja training experience. 
Ninja Experience with VR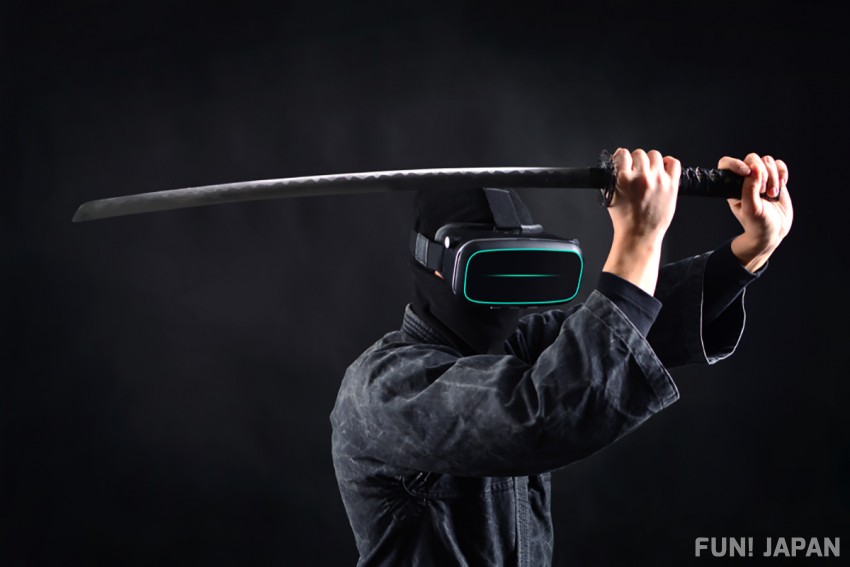 If you want a slightly different ninja experience, we recommend the experiences using Virtual Reality (VR). VR is an attraction where you can experience a different world while wearing VR dedicated goggles.
In the ninja experience which uses VR, it is possible to wear Ninja costumes and use weapons and Ninjutsu to fight enemies approaching in the VR image and dodge enemy attacks. Attractions that use authentic video are most impressive. You can be taught Ninjutsu by the staff before starting the VR experience.
If you wish to experience Ninja in VR, we recommend VR Ninja Dojo in Kanda, Tokyo and NINJA VR KYOTO in Higashiyama, Kyoto. The experience fee is about 3,000 yen for the VR experience only, but around 5,600-7,500 yen to learn ninja skills. (Information accurate as of October 2019)
If you want to know more about Ninja, check out Ninja anime and characters 
If you want to learn about ninja with ease, you should check out anime and characters. There are many anime based on ninja, so it is possible to learn about the ninja world with ease.
For example, NARUTO, Nintama Rantaro and Ninja Hattori-kun are recommended.
[Survey] Traveling to Japan