Tokushima in Japan, Rich with Beautiful Nature!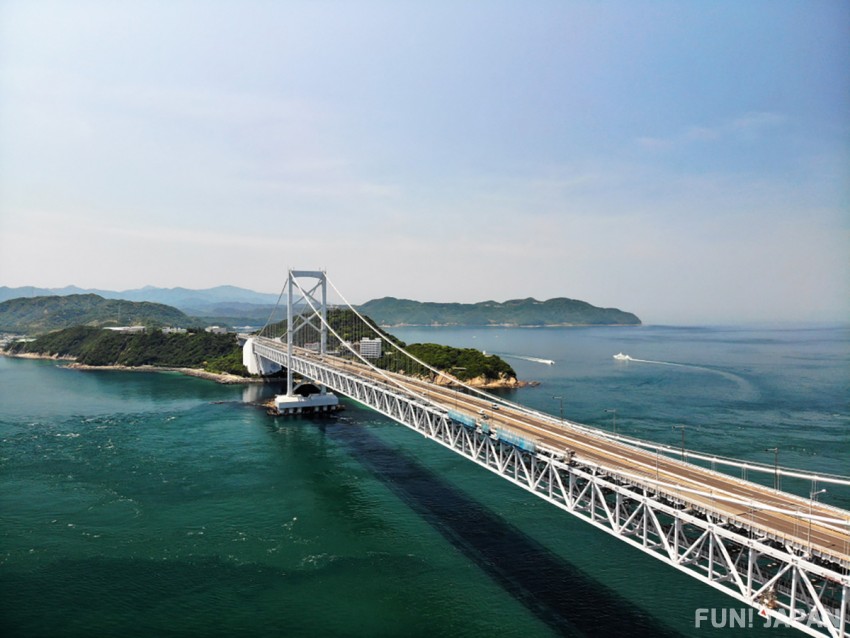 Tokushima is a prefecture located in eastern Shikoku region of Japan. It is connected to Minami Awaji in Hyogo Prefecture, by Ōnaruto Bridge, with Naruto Strait running between the islands. It has become one of the entrances to Shikoku from Honshu. In addition to scenic spots that have benefited from the rich nature, it has a variety of attractions like cultural facilities, traditional performing arts, local gourmet such as Tokushima ramen and other local cuisine.

About Tokushima Prefecture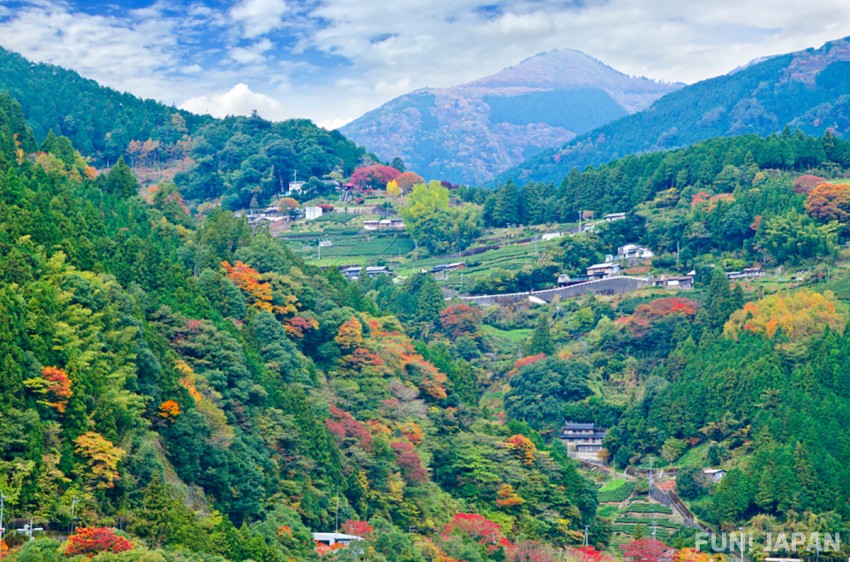 Tokushima Prefecture is is easy to access from Honshu (mainland of Japan), and it is possible to take a day trip from Osaka or Hyogo. In addition, 80% of the prefecture is covered with mountains, with some of them exceeding 1,000 metres.

In addition to various sightseeing spots, there are lots of shrines and temples like the Shikoku Eighty-Eight Sacred Sites, and many scenic spots where you can enjoy nature.
Average Weather and Sightseeing Season in Tokushima
The climate in Tokushima varies from region to region. There is little rain in the northern area, but there is a lot of rainfall in the southern area. The average annual temperature is around 12-16 ° C. The seaside areas in particular, such as Tokushima City, are suitable for sightseeing in any season because they are warm throughout the year.

Things to See and Do in Tokushima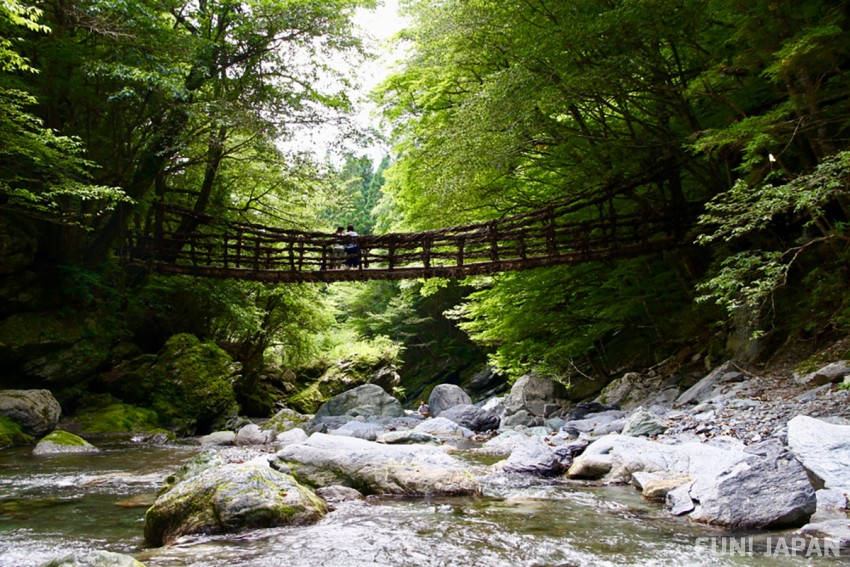 The sightseeing area of Tokushima is separated into three parts: the East, the West, and the South. Here, we will introduce Tokushima's traditional performing arts and crafts and the features and highlights in each area.
Naruto City and Tokushima City in the Eastern Area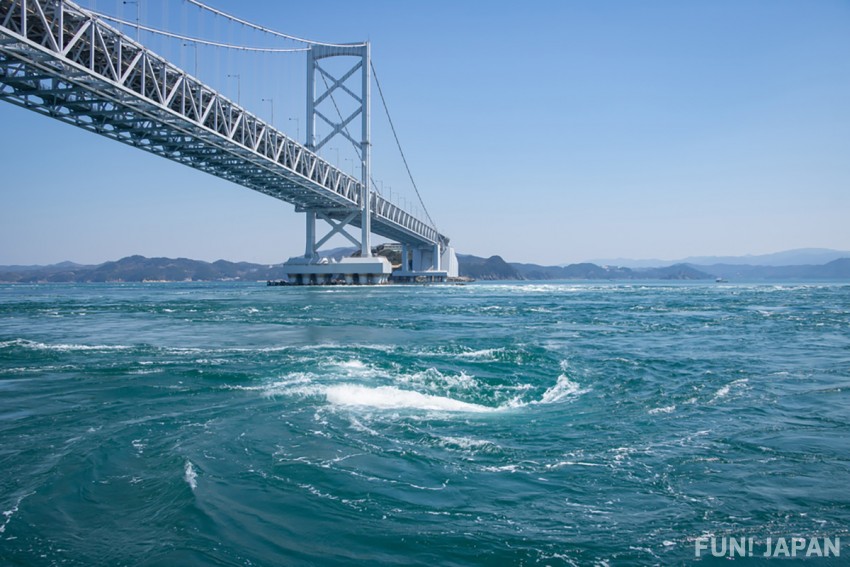 In the eastern area, there are various scenic spots such as waterfalls, whirlpools, flower spots, shrines and temples. The whirlpools of Naruto Strait are particularly recommended. The size of the whirlpool is said to be the biggest in the world, reaching around 20 metres in diameter during the spring and autumn tides.
Also, we recommend visiting the famous cherry blossoms such as Tokushima Chuo Park.
Western Area of Tokushima: Valleys such as Iya and Ōboke are located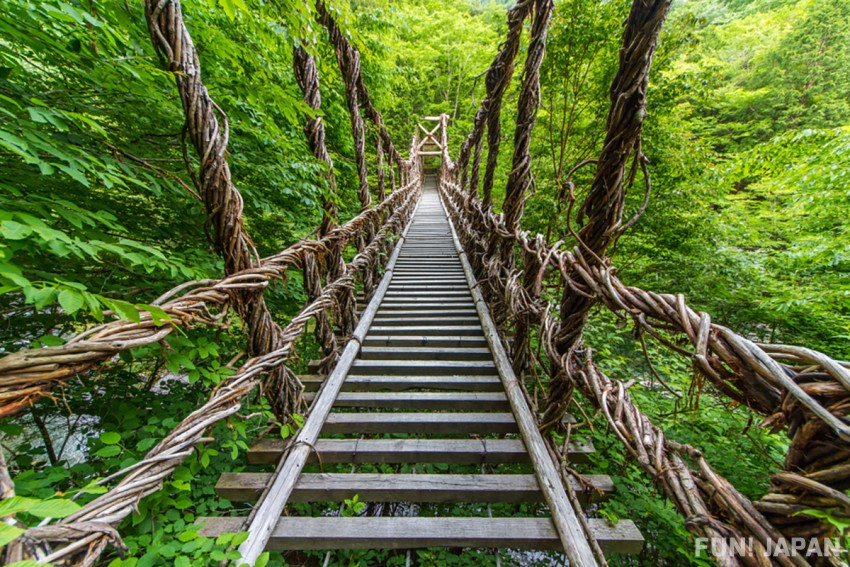 There are lots of spots with magnificent scenery in the western area. Among these spots, the Kazura Bridge over the mountain stream of the Iya River is recommended. The bridge is a rare bridge entwined with a type of ivy called "Kazura" and it has been designated as an important tangible folk cultural property of Japan.

In addition, at the Yoshino River basin, you can see the beauty of the steep cliffs at Ōboke and Koboke, and the mountains of Honshu from Mount Tsurugi which is one of Japan's top 100 mountains.
Southern Area, where the Coastline Continues
The southern part of Tokushima faces the Pacific Ocean, so it is characterized by scenic spots along the coastline. For example, there are sightseeing spots such as Cape Kamoda, the easternmost cape in Shikoku, and the Ohama Beach, where sea turtles lay eggs. You can also experience marine activities such as SUP (stand-up paddle board) and snorkelling.

Traditional Performing Arts and Crafts such as Awa Odori and Tokushima Indigoes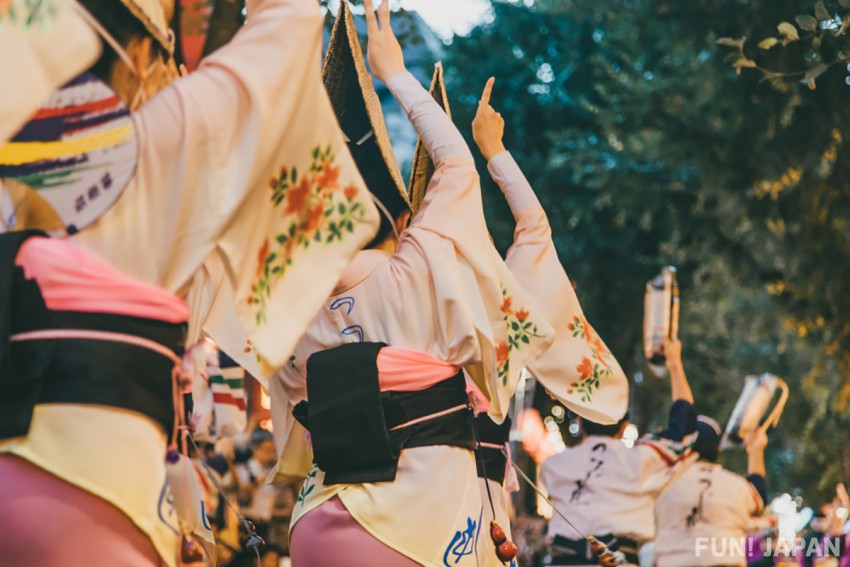 Tokushima is rich with traditional performing arts. For example, Awa Odori is a type of Bon Odori dance which has a history of about 400 years. In Tokushima City, the Awa Odori Contest is held every year from August 12th-15th, and tourists come to visit from both inside and outside the country. At the Awa Odori Kaikan in the city, you can enjoy watching Awa Odori dance throughout the year, as well as take part in the Awa Odori.

There are also lots of traditional crafts. The most famous is Aizome (indigo dyeing). Indigo dyeing is when products are dyed with a beautiful blue dye made using natural dyes from indigo leaves. Blue is not one single colour, but a variety of shades of colour beauty from light to dark. There is also a workshop where you can try out indigo dyeing in Tokushima city, so please give it a go!

Food and Restaurants at Tokushima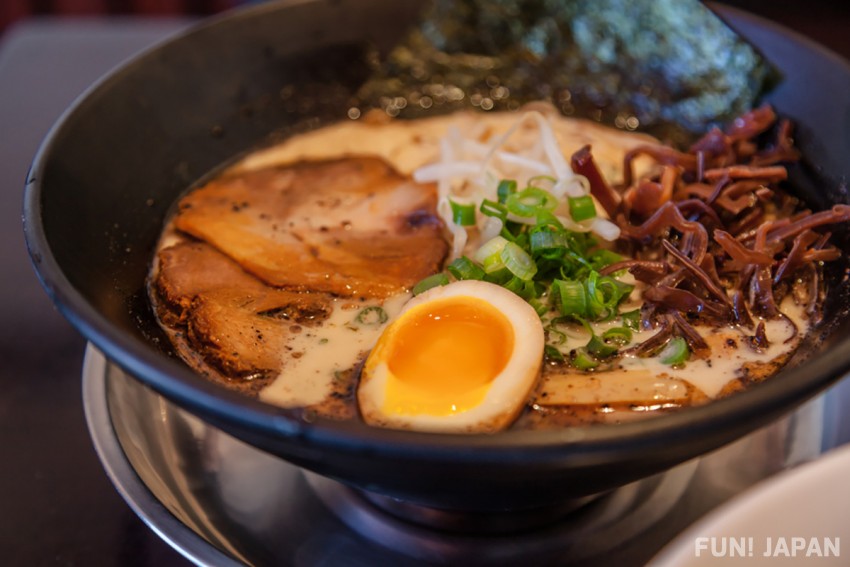 Tokushima is abundant with natural environment and blessed with agriculture, forestry and fishery products. It is especially famous for fresh seafood such as Naruto Sea Bream and Awaodori, the Tokushima brand chicken. You can also eat venison and pork called Awa Gibier. In addition, there are an abundance of local dishes and local gourmet. Tokushima ramen, which has three types of soup, like pork bone, chicken and seafood, is highly popular.
Restaurants that serve these specialties are spread around each area, but are mostly concentrated in the eastern area.
Tokushima Hotels, Japanese Inns and Ryokan
Accommodation in Tokushima includes hotels, hot spring inns, and guesthouses. There are a lot of accommodation facilities especially in the eastern area. The price ranges from 8,000 -12,000 yen per person with half board. In the western part, there is Oboke Iya Onsen Village where Ryokan (Japanese Inns) with open-air baths with views of the valley are located. (Information accurate as of October 2019)
How to Get to Tokushima from Osaka
If you plan to go to Tokushima from Osaka, it is convenient to go to JR Tokushima Station by express bus, because the it does not take long to get there. Take the Awa Express Osaka from Osaka Station JR Express Bus Terminal and the bus will arrive at Tokushima Station Express Bus Terminal in around 2 hours and  30 minutes.
Spot information
Spot name: Tokushima (JR Tokushima Station)
Street address: 1 West Terashima Honmachi, Tokushima, Tokushima Prefecture 770-0831
Access: Osaka Station JR Express Bus Terminal → [Awa Express Osaka] approx. 2 hours 30 minutes → Tokushima Station Bus Express Bus Terminal
Wi-Fi: Available (TOKUSHIMA CITY Wi-Fi) (depending on the facility)

Language: English, Chinese(Traditional and Simplified, Korean, Deautch

Credit cards: VISA, MasterCard, JCB, AMERICAN EXPRESS, Diners International
[Survey] Traveling to Japan