Recommended Hotels in Tono with Pastoral Views Unique to Japan!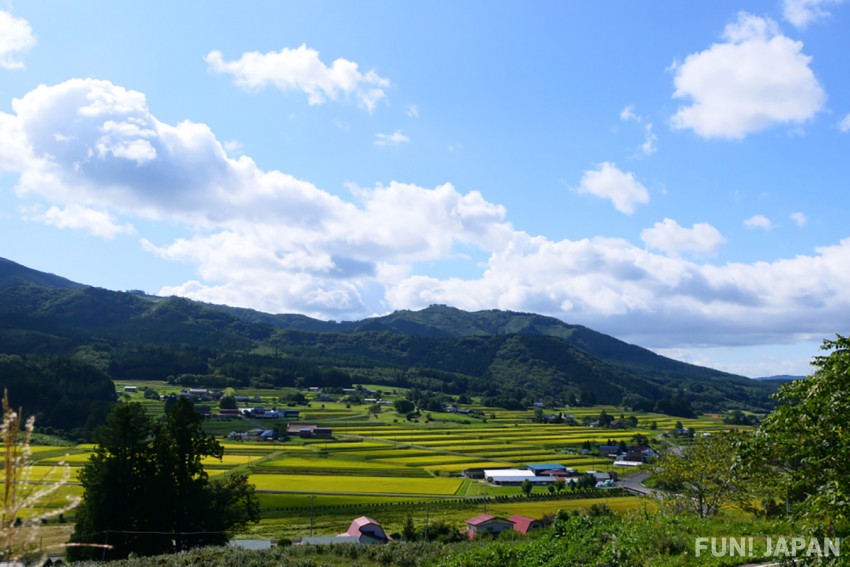 If you are looking for a hotel in Tono, we recommend choosing a hotel where you can feel the wild pastoral scenery of Japan. Tono is a city located in the southern part of Iwate Prefecture, and is developing an image based on the concept of being the Eternal Hometown of Japan. Here, we will introduce the features of Tono's hotels and Japanese Inns and our carefully selected recommendation, the Takamuro Suikouen.

Tono Hotels and Japanese Inns and Ryokan
In Tono, there are hotels, inns, and guest houses. The main feature of the area is that there are many small and homey inns.

Most of the accommodations are centered near JR Tono Station, and the price range is about 6,000 yen for hotels and about 4,000 to 7,500 yen for inns. If you are looking for reasonable accommodations, we recommend a guest house. The price range is about 4,000-5,000 yen, which is relatively cheap in Tono. (As of October 2019)
Takamuro Suikouen: A Village of Water that Coveys the Charms of Tono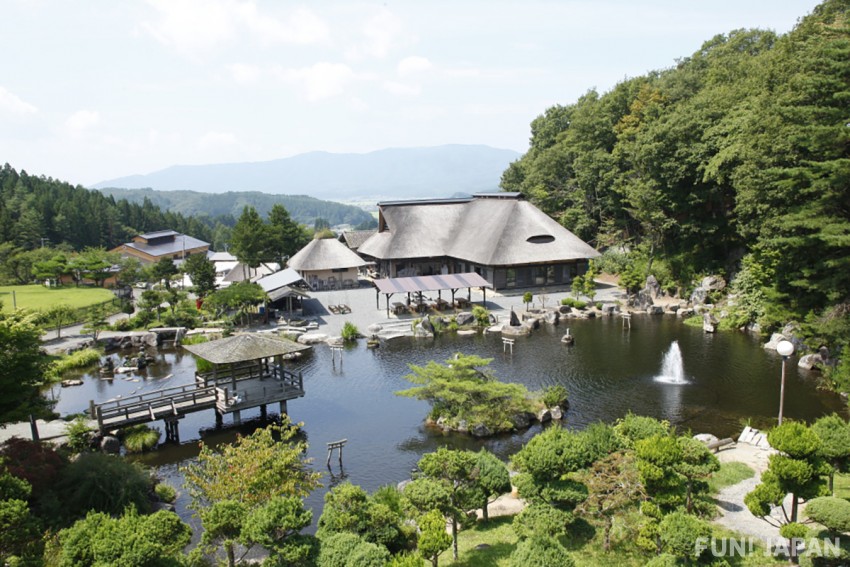 Takamuro Suikouen is an energy-saving tourism facility in the suburbs of Tono City that uses light and water to produce its energy. Tono's natural beauty and culture are shown in various forms here, not just through the inn building itself.

The vast site, which is a water purification system as its heart, is a garden full of water features, such as ponds, clear streams, and watermills. In the center of the site is a traditional type of house from Iwate called a Magariya (bent house, or L-shaped house), which reflects Tono's natural and hilly landscape.
In addition, you can experience life in Tono long ago through specialty dishes and folk museums. This is a facility where you can fully feel the charm of Tono.
Guest Rooms and Magariya Where You Can Relax and Pass Time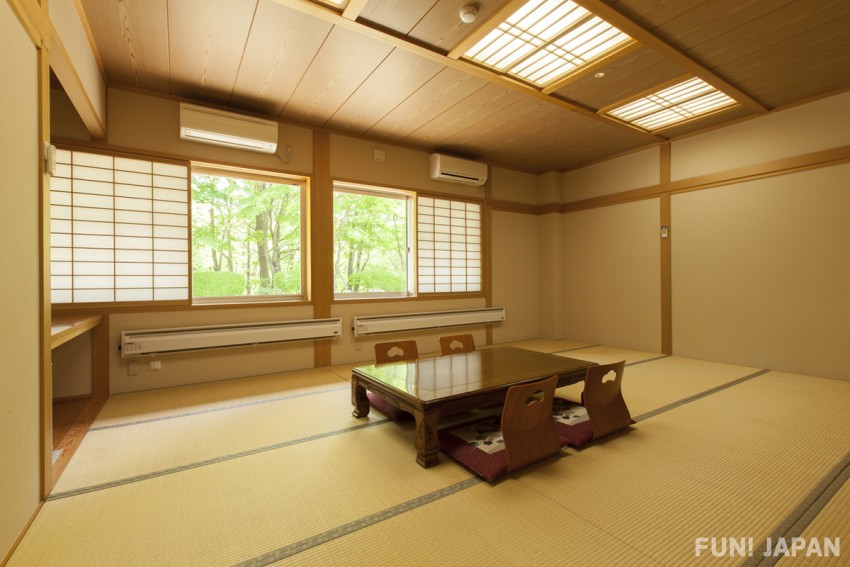 There are 9 guest rooms in the main inn building: 8 Japanese-style rooms and 1 Western-style room, which is wheelchair accessible. From the main building, you can relax and rest while looking out over the garden. It is a healing space that seems to really drive home the feeling of freedom you get from traveling.

It's also possible to stay in the Magariya if your group is more than 4 people. Stay in the traditional house and add a touch of color to your memories of Tono.
A Large Public Bath with the Effects of Far-Infrared Rays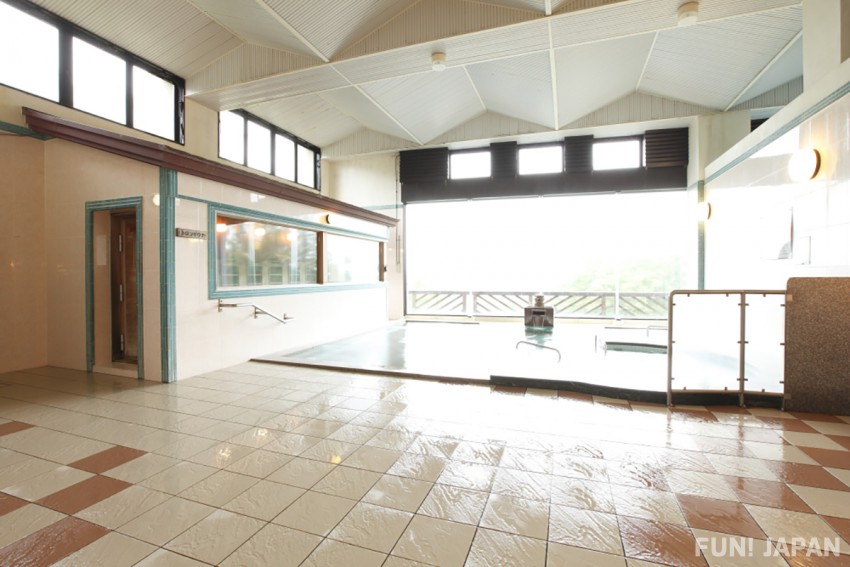 The public bath at Takamuro Suikouen is characterized by the effects of its far-infrared rays. The far-infrared rays emanate from the fountain and bath, and warm the body from the core. In addition, jet baths and vibra baths stimulate the body with air bubbles and improve blood circulation.

There are also low temperature saunas and another bath on the premises. A bath with such excellent effects will surely relieve your travel fatigue.
Specialty Dishes and Soft-Serve Ice Cream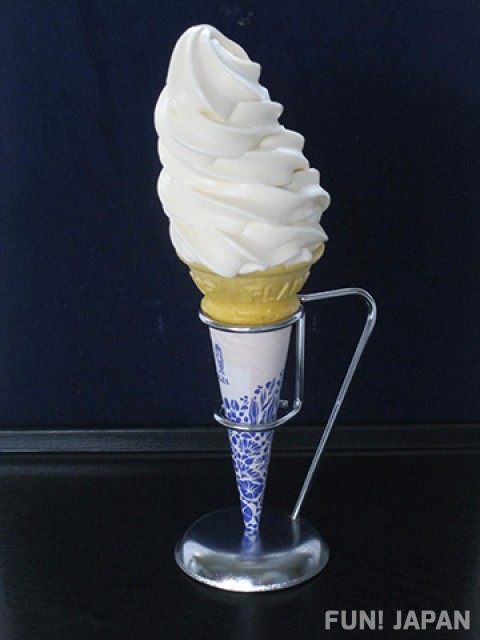 There are two restaurants in the park. In the Shokudo (Dining Room), there is a specialty set called the Magariya Teishoku (meal set), which includes local Tono dishes such as Hiemeshi and Hittsumi soup. In addition, we recommend trying the Doburoku soft-serve ice cream. Doburoku is a cloudy liquor that has been passed down through history for a long time, and Tono City has been certified by the country as the "Doburoku Special Zone No.1".

You can also eat a Tono specialty dish called Genghis Khan (Japanese grilled mutton dish) at "Meh-Meh-Tei (めぇ~めぇ~亭"). Reservations must be booked in advance to eat Genghis Khan.
Spot information
Spot name: Takamuro Suikouen
Street address: 7-175-2 Tsuchibuchicho Kashiwazaki, Tono-shi, Iwate 028-0553
Access: JR Hanamaki Station → [JR Kamaishi Line] approx. 60 minutes → JR Tono Station → [Pick-up car (apply at time of reservation)] approx. 20 minutes
Wi-Fi: Available (Tono FREE Wi-Fi)
Language: Japanese only
Credit cards: VISA, MasterCard
[Survey] Traveling to Japan