What to See in Hiraizumi, Home to Many of Iwate Prefecture's World Heritage Sites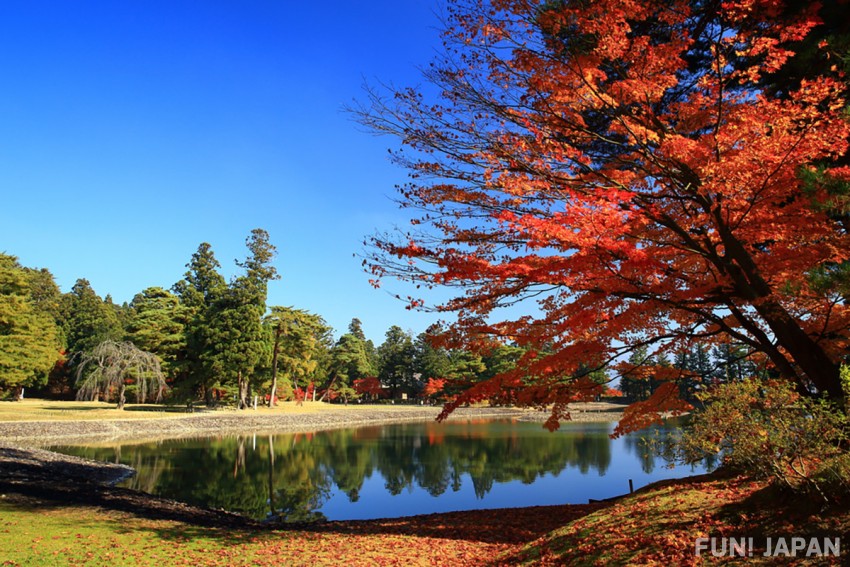 Hiraizumi is an inland town located in the southern part of Iwate Prefecture, Japan, where cultural assets such as Buddhist temples, ruins, and historic sites are plentiful. Among them, Chusonji is a world heritage sightseeing spot that stands as a symbol of Hiraizumi.

About Hiraizumi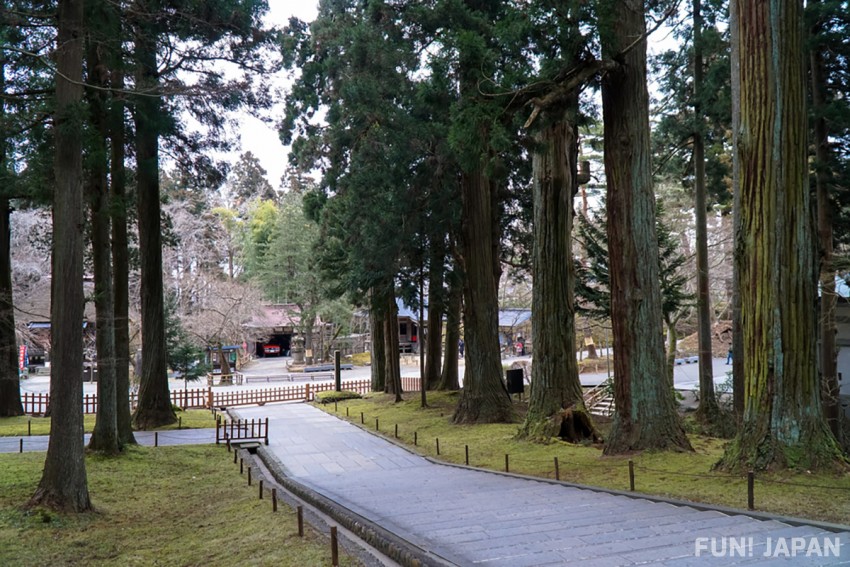 Hiraizumi is an ancient city that flourished for about 100 years around 1100. Among the many historical spots, Chusonji Temple, Motsuji Temple, the ruins of Kanjizaioin, the ruins of Muryokoin, and Mt. Kinkeisan are registered together as The Cultural Heritage of Hiraizumi.

Hiraizumi's Annual Weather and Tourism Seasons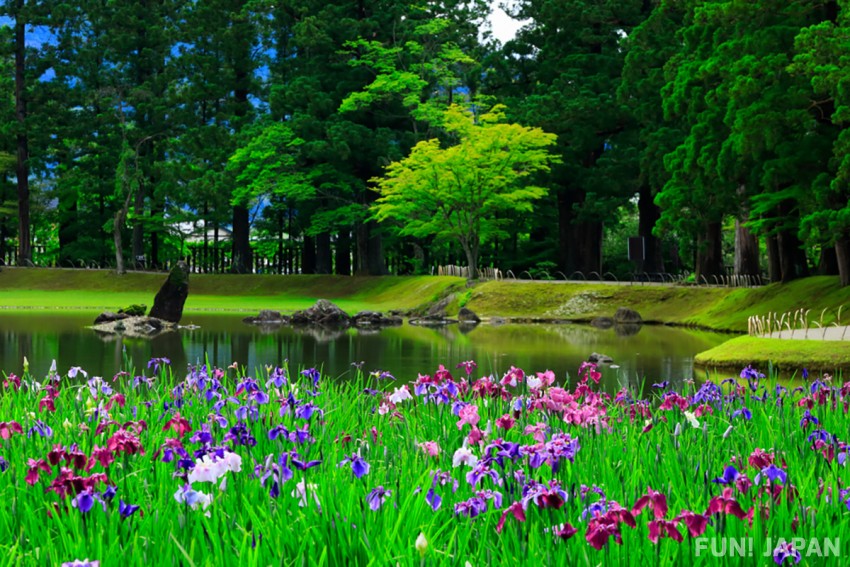 Hiraizumi is relatively warm from April to October, but the average annual temperature is slightly low at 11.5 ° C. Therefore, the recommended season for sightseeing is from spring to autumn. During this time period, you can enjoy the beautiful scenery of each of the seasons. For example, we recommend seeing the weeping cherry blossoms at the Takkoku no Iwaya Bishamondo Temple, a popular cherry blossom spot in spring. Also, in summer, the irises of Motsuji Temple are in full bloom from mid-June to mid-July, and the lotuses at Chusonji Temple are in full bloom from mid-July to mid-August. In autumn, you can see the autumn leaves at Motsuji and Chusonji.

Things to Do in Hiraizumi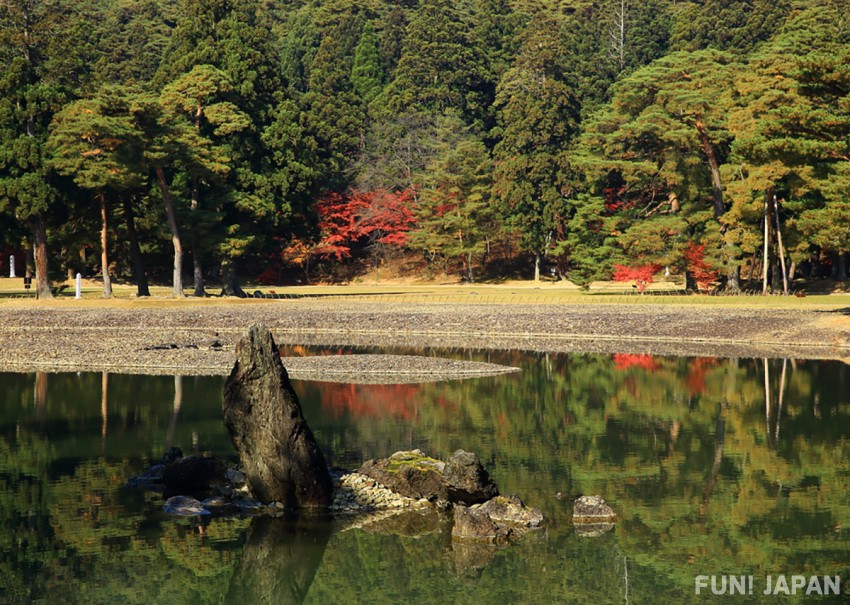 Hiraizumi is characterized by its many attractions such as Buddhist temples and ruins. Here are some of the recommended temples and ruins.
Chusonji, Motsuji, and Other Temples of Hiraizumi
Among the temples of Hiraizumi, Chusonji Temple is famous for its many cultural properties, including the Konjikido, which is covered with gold leaf inside and out. Be sure to see the natural scenery which changes with the seasons, too.

In addition, at Motsuji Temple, there is not only the Motsuji Temple Garden, with the Oizumi-ga-Ike pond in the center, but also the Kondoen Ryuji, the Nan-daimon Gate, Kashoji Temple, the Kodo lecture hall, the Rinchi Garan Temple ruins, and many other ruins.
Yanagi no Gosho Site, Takkoku no Iwaya Bishamondo Hall and Other Historical Sites
We highly recommend visiting the many historical sites in Hiraizumi. The Yanagi no Gosho Site are vast ruins spreading along the west bank of the Kitakami River that flows through Hiraizumi. Although it is still under excavation, it is open to the public as the Yanagi no Gosho Historical Park. These ruins are presumed to have been a government office in the 1100s, and have been designated as a national important cultural property.

Also, don't miss the Takkoku no Iwaya Bishamondo Hall. You will be overwhelmed by the power of the temple built into the cliff. The highlight there is the Great Buddha carved into the steep rock wall, called the Ganmen Daibutsu.
Hiraizumi Food & Restaurants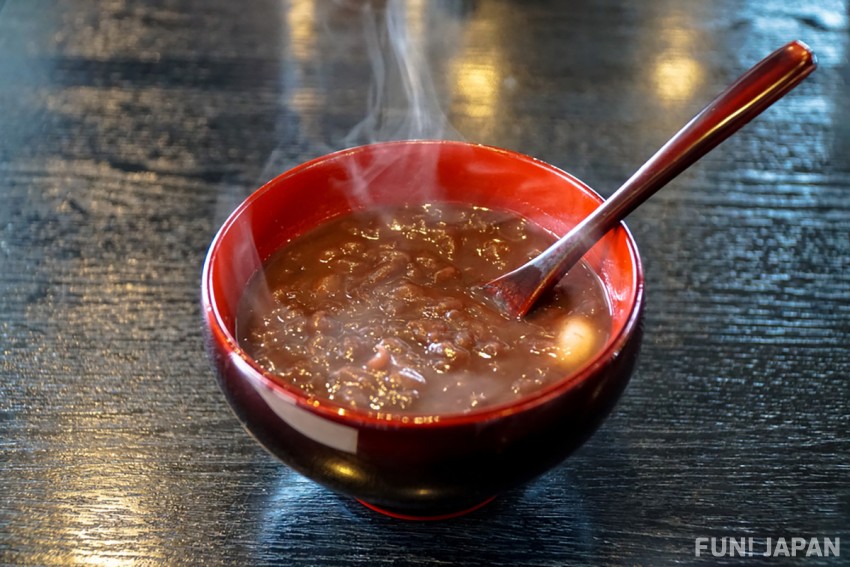 Hiraizumi is famous for its local dish called Hatto. Hatto are bite-sized boiled dumplings made from wheat flour, which is the main crop in Hiraizumi. There is Hatto Soup, with hatto and vegetables, and Shouga hatto, with a ginger soup base. Also recommended are Mochi-zen and Hiraizumi-style Wankosoba, which use the mochi rice cakes the region is also famous for.

Restaurants serving these local dishes are centered around JR Hiraizumi Station and in front of Chusonji Temple.
Hotels and Inns in Hiraizumi
Accommodations in Hiraizumi include hotels, hot spring Japanese inns and ryokan, and guest houses. Most hotels are located within a 10 minute drive from JR Hiraizumi Station.

Accommodation fees are around 6,000-10,000 yen per person, with 2 meals included per day. (As of October 2019)
How to Get to Hiraizumi
If you wish to go to Hiraizumi, aim for JR Hiraizumi Station. First, take the JR Tohoku Shinkansen from Tokyo Station to JR Ichinoseki Station. The journey takes about 2 hours and 10 minutes. From JR Ichinoseki Station, transfer to the JR Tohoku Main Line and arrive at Hiraizumi Station in about 8 minutes. To get to the various sightseeing spots from JR Hiraizumi Station, we recommend using the "Runrun" free bus that goes around the sightseeing spots.
Spot information
Spot name: Hiraizumi (JR Hiraizumi Station)
Street address: 76 Hiraizumi Izumiya, Hiraizumi-cho, Nishiwakui-gun, Iwate 029-4102
Access: Tokyo Station → [JR Tohoku Shinkansen] About 2 hours and 10 minutes → Ichinoseki Station → [JR Tohoku Main Line] about 8 minutes → Hiraizumi Station
Wi-Fi: Available (Varies by facility)
Language: English, Chinese (Simplified), Chinese (Traditional), Korean, French, Thai
Credit cards: VISA, MasterCard, JCB, AMERICAN EXPRESS, Diners International (Varies by facility)
[Survey] Traveling to Japan