Kokura Castle and Japanese Garden in Kitakyushu City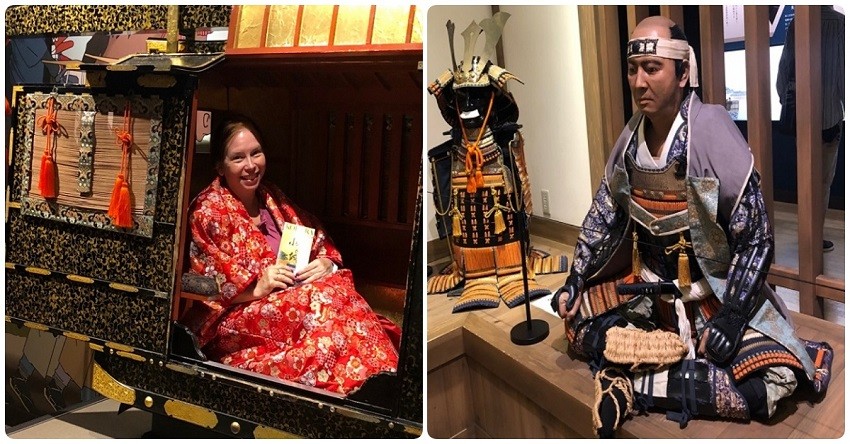 Have you ever wanted to get up close and personal with a samurai? How about riding in a palanquin like a princess? Or perhaps you would like to try your hand at yabusame, the skill of shooting an arrow while riding horseback? How about lifting a heavy rock to help build the walls of a Japanese castle?
Visitors can experience all these and much more in interactive exhibits at Kokura Castle, a recently renovated reproduction of a fort with a history going back over 400 years. Built in a unique design standing 5 stories high, Kokura Castle remains a symbol of Kitakyushu, a city located at the northern tip of Kyushu island in southwest Japan.
A brief history of what makes its strategic location so central to the development of Kyushu's political and economic progress during the Edo Period would go like this:
1569: The Mori Clan of modern-day Yamaguchi built the first castle at the present site.
1602: Tokugawa feudal lord Tadaoki Hosokawa built Kokura Castle in the "karazukuri" style.
1612: Fencer Miyamoto Musashi dueled with Sasaki Kojiro on Funashima (Ganryu Island).
1632: Castle ownership was transferred to the Ogasawara Clan, related to the Tokugawa.
1837: The castle tower and keep were destroyed by fire, but the castle was reconstructed.
1866: In a battle with Yamaguchi's imperialist Choshu, Kokura Castle perished once again.
1959: Kokura Castle was reconstructed in the modern era as a symbol of Kokura's rebirth.
2019: The castle interior has been completely remodeled to accommodate diverse visitors.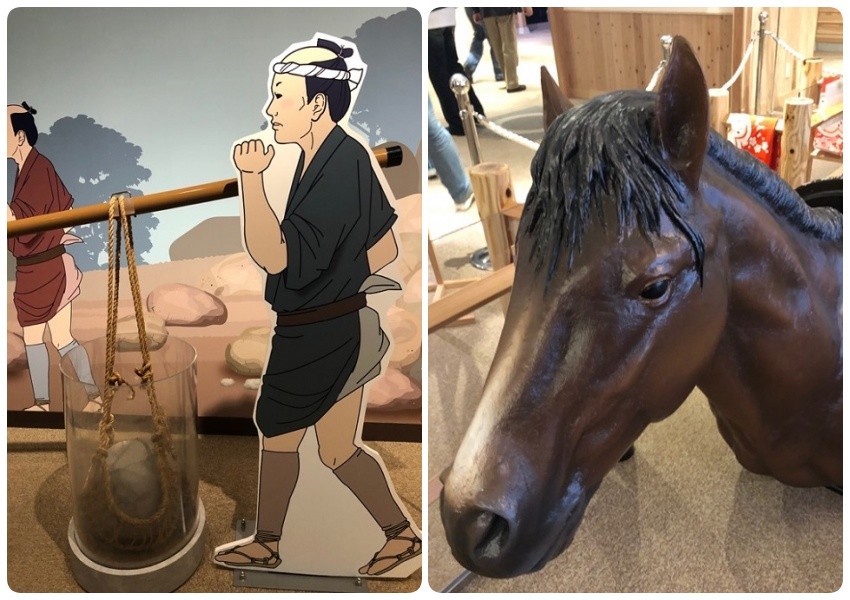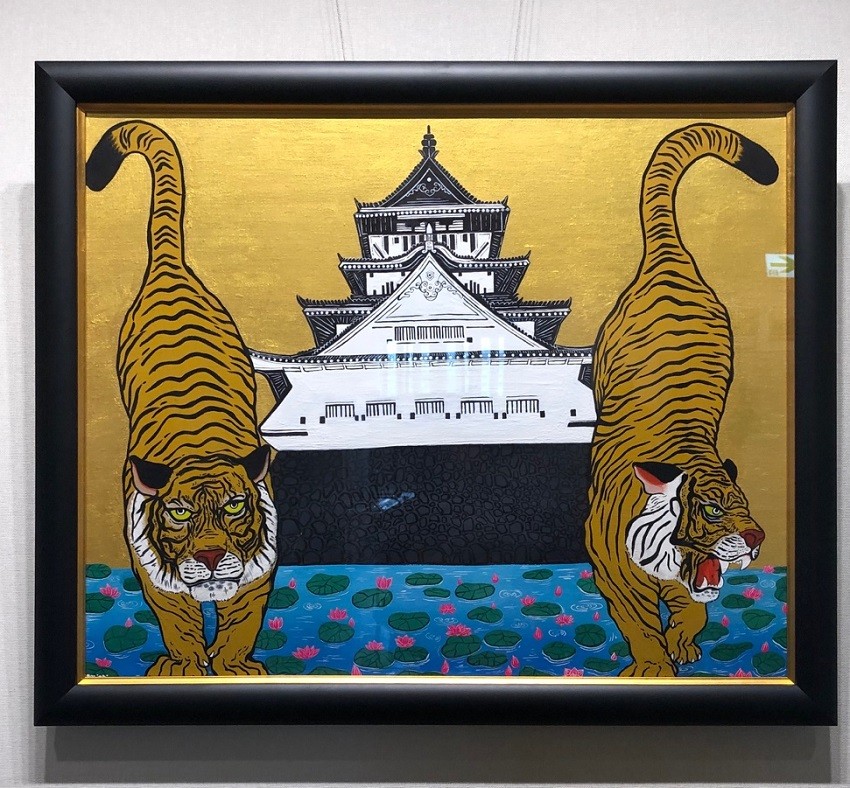 The male and female tigers in the painting above represent the last year that Kokura Castle served in its designated function as a fort watching over Tokugawa Shogunate outposts in Kyushu. That year was 1866, the year of the Tiger according to the Chinese zodiac. Gold-leaf paintings of this tiger couple, named Mukaetora (the welcoming tiger) and Okuritora (the tiger of happiness) adorn the castle walls.
Multilingual pamphlets, English explanations of displays and full accessibility for wheelchairs as well as child-friendly spaces ensure that all visitors get the most out of their time here.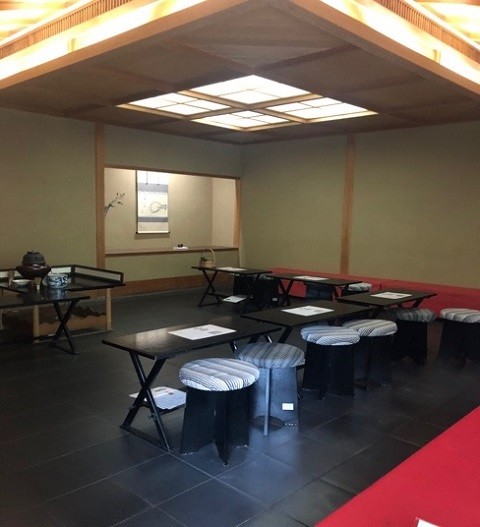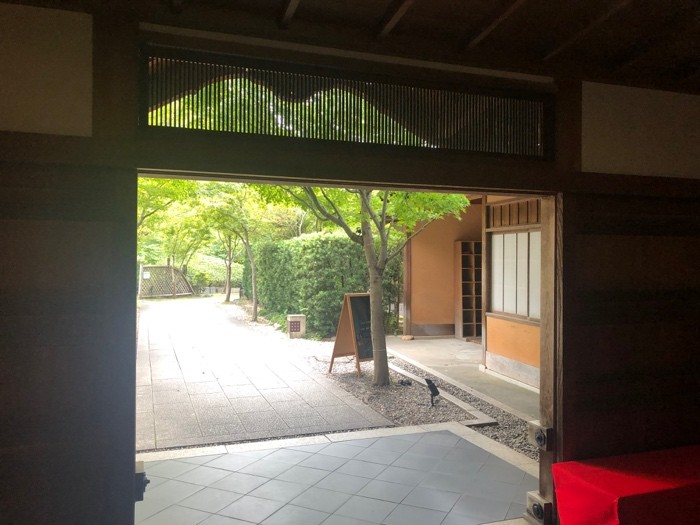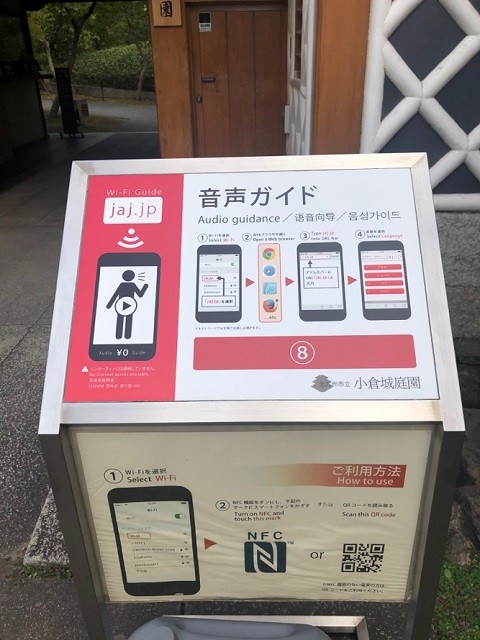 No visit to Kokura Castle would be complete without a tour of the nearby Japanese Garden.
A 3-facility pass, or common ticket, allows visitors to purchase admission to this garden, the castle and Matsumoto Seicho Memorial Museum for only 700 yen, or 6 US dollars per adult.
Constructed from the Ogasawara recreational villa and the feudal garden developed during the Edo Period, it now serves as place to relax in comfortable chairs with a cup of specially prepared matcha tea while learning about the traditional Japanese etiquette of hospitality.
Permanent and special exhibition halls also display cultural artifacts related to etiquette.
Remove your shoes to walk on tatami mats of Shoin Hall and gaze out in appreciation of the changing seasons and calm atmosphere of the strolling garden.
Visitors with smartphones can make use of a free multilingual guidance service called jaj.jp, meaning Japan Audio Journeys. Turn on English to hear me narrate your visit to the Garden!
Sponsored by Kyushu Tourism Promotion Organization and Prefectural Government