Experience Kamakura in Akita! The Yokote Snow Festival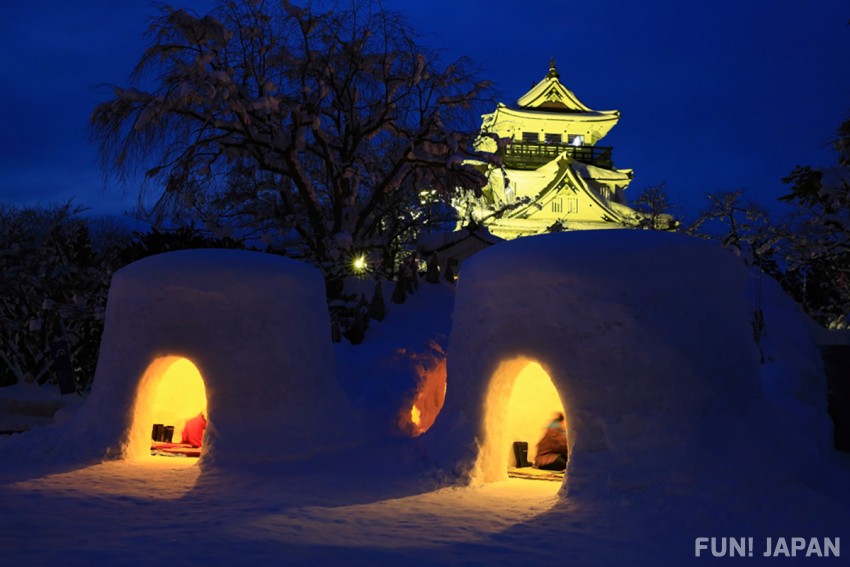 The Yokote Snow Festival is a snow festival that represents winter in the northern Tohoku region. There are two events at the Snow Festival. One is Bonden (Braham-Deva), a dedication event to a shrine. The other is the Kamakura event to appreciate Kamakura (snow igloo). The Kamakura event is especially famous as one of the Michinoku Five Great Snow Festivals. You're sure to be fascinated by the unique scenery of this snowy country.
About the Yokote Snow Festival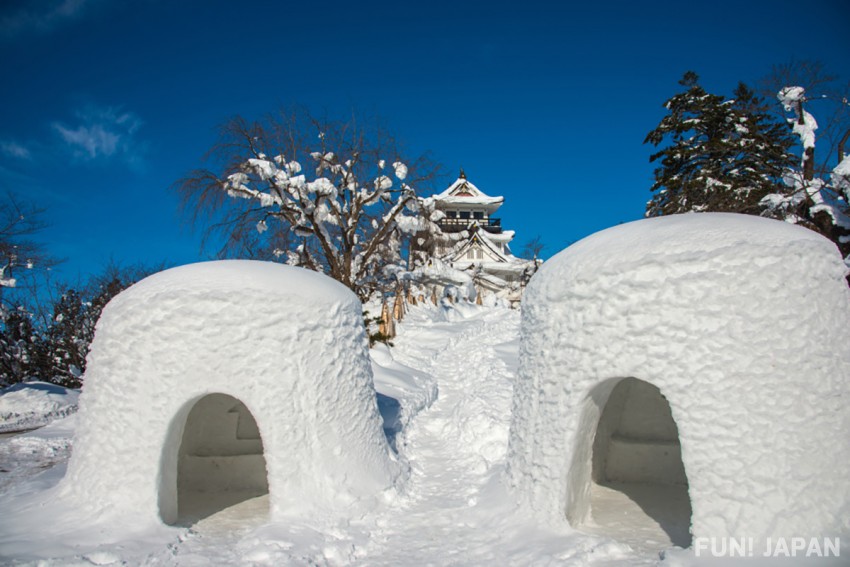 The Yokote Snow Festival is held in Yokote City, Akita Prefecture. The period is three days from the 15th to the 17th of February every year. You should definitely check out the Kamakura event on the 15th and 16th. It is an ethnic event in which Mizukami is enshrined in a snow room, and children play by drinking sweet sake and baking mochi. It has a history of about 450 years and is famous as a winter feature.

During the event period, about 100 large and small kamakura are created at six venues throughout the city, creating a fantastic landscape.
Things to do at the Yokote Snow Festival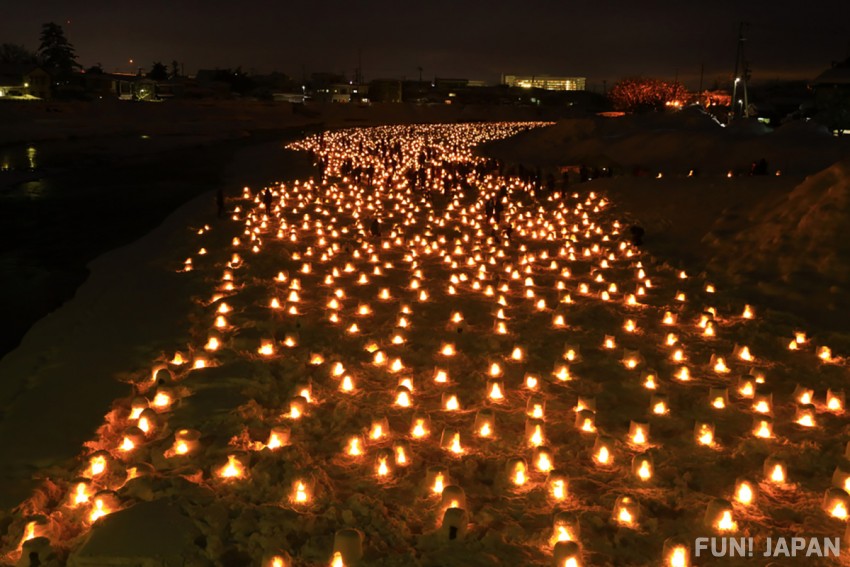 The feature of the Yokote Snow Festival is that you can go into the Kamakura yourself! There are four places, Doro Koen Park that in front of Yokote City Hall, Haguro-cho Samurai House Street, Futaba-cho Kamakura Street, and Yokote Park.

Inside the kamakura, local children serve sweet sake and rice cakes baked in a brazier.
In addition, there are countless mini-kamakura at the two venues in Yokote Minami Elementary School and Janosaki Kawara. At night, candles are lit on the mini-kamakura, and you can enjoy the beautiful night view created by the contrast between the clear snow and light.
How to Get to the Yokote Snow Festival
If you're planning to go to the Yokote Snow Festival, aim for JR Yokote Station. From JR Tokyo Station, it takes about 3 hours and 30 minutes to reach JR Omagari Station by Akita Shinkansen. Transfer from JR Omagari Station to the Ou Main Line and you'll arrive at Yokote Station in about 20 minutes.

The main venue for the Kamakura events, Doro Koen Park which is in front of Yokote City Hall is about a 10-minute walk from Yokote Station. Since the Kamakura venues are scattered throughout the city, it is a good idea to use the free bus that goes around the venues.
Spot information
Spot name: Yokote Snow Festival



Street address: Yokote, Yokote-shi, Akita Prefecture 013-0023
Access: Tokyo Station → [JR Akita Shinkansen] approximately 3 hours 30 minutes → Omagari Station → [JR Ou Main Line] approximately 20 minutes → Yokote Station ... approximately 10 minutes on foot
Wi-Fi: Available (Available at Doro Koen Park that in front of Yokote City Hall )
Language: English, Chinese (Simplified), Korean, Thai
Credit cards: No credit cards accepted
[Survey] Traveling to Japan