Hachimantai: Japan's Leading Volcanic Area at Towada Hachimantai National Park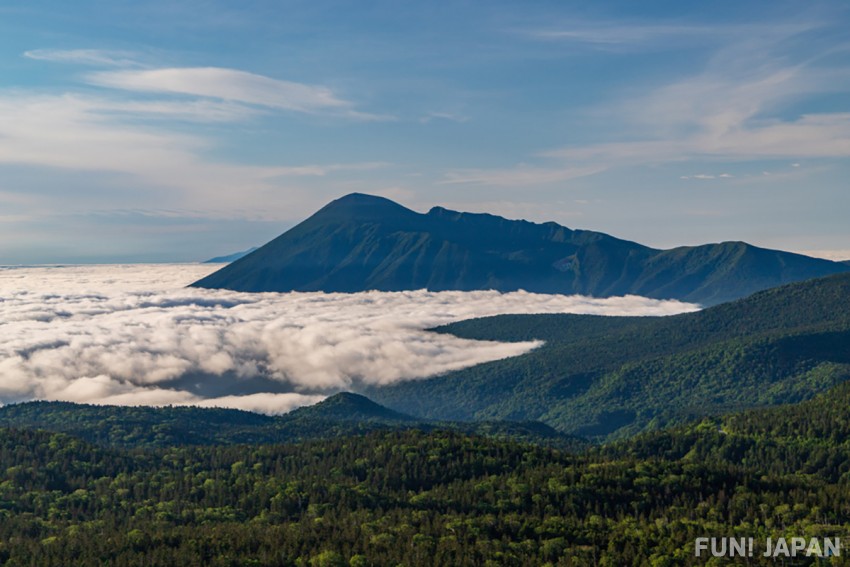 Hachimantai is a volcanic area that extends to both Iwate and Akita prefectures. In addition to the hot springs from the volcano, there are many spots where you can see beautiful natural scenery.
About Hachimantai City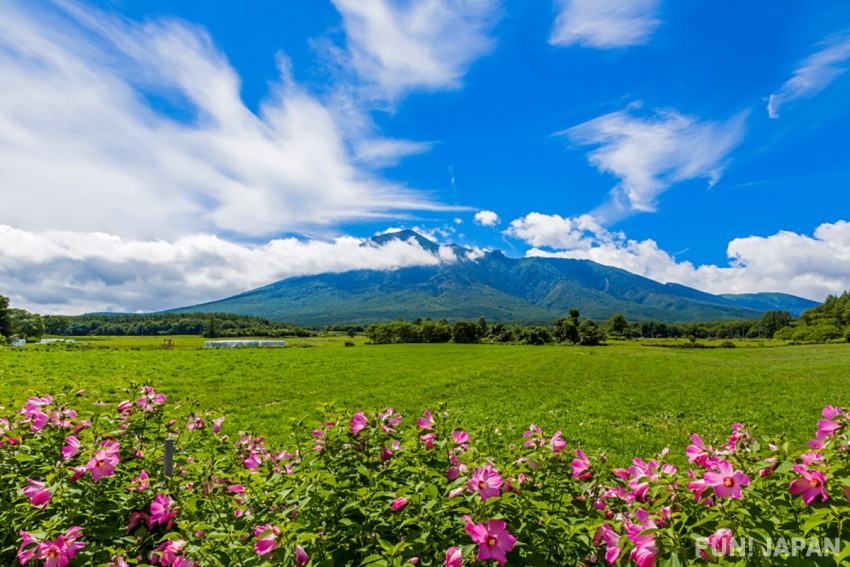 Hachimantai city is almost all mountainous. At the south end is Mount Iwate, and in the west are Towada-Hachimantai National Park and other mountains in the Ou Mountains. In the center, Maemoriyama and Nanagireyam spread out.
Weather and Tourist Season of Hachimantai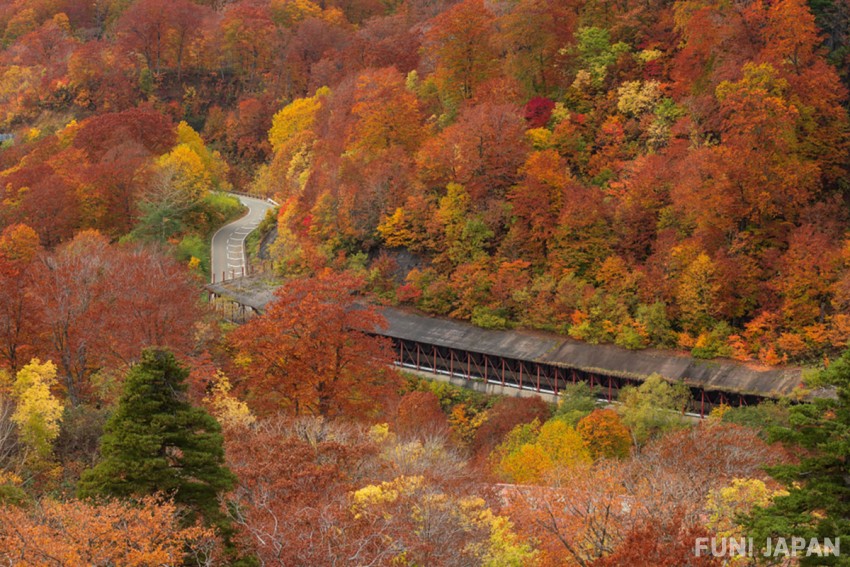 Hachimantai is a cool area with an average annual temperature of 7 °C. Even in August, the maximum temperature is 25 °C, making it comfortable. However, in January and February, the minimum temperature may get as low as -8 °C.

If you want to visit Hachimantai, we recommend spring to autumn with relatively stable temperatures and long hours of sunshine. Especially from September to October, you can enjoy the beautiful scenery of the colored beech and maple leaves.
Highlights and Things to do in Hachimantai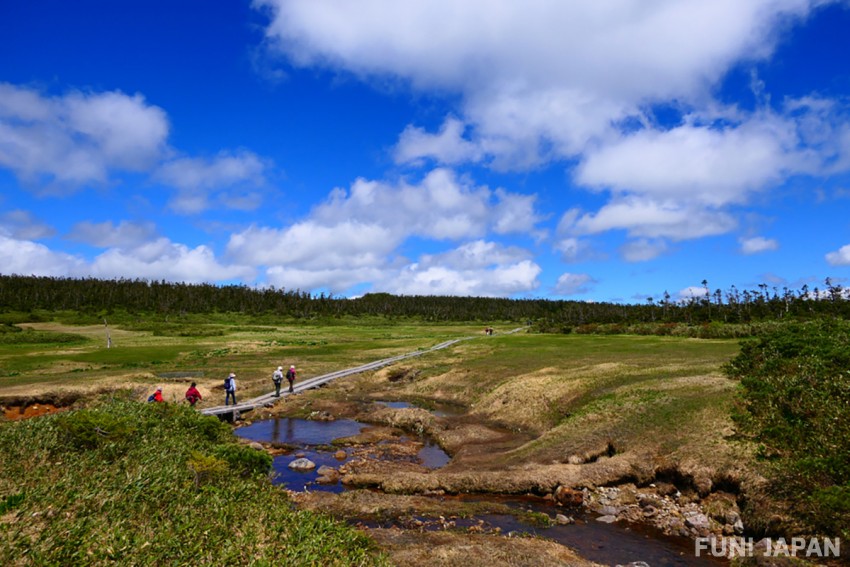 The biggest attraction of Hachimantai is its natural scenery. The feature is that the natural scenery to be appreciated is different for each of the six sightseeing areas. There are many tourist spots, but this time we will introduce two areas with great highlights.
Tashirotai, Nanashigure and Tayama Area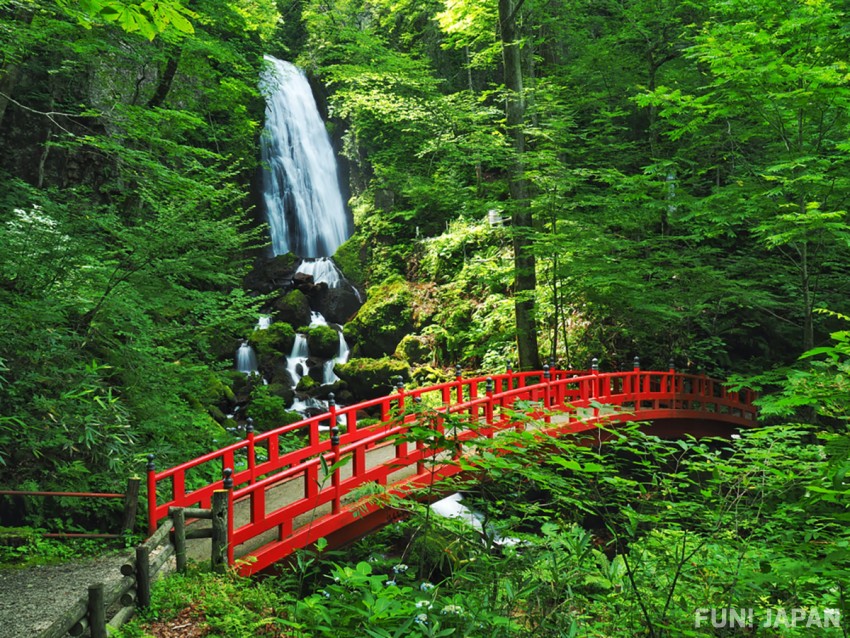 The Tashirotai-Nanashigure-Tayama Area is located in the eastern part of Hachimantai city. There are many natural scenic spots, but the most recommended one is Fudo no Taki (waterfall). The 15 meter-high waterfall is impressive.

You can also visit Shofukuji. The site of Shirasaka Kannon Hall Ruins in Shofukuji is a famous temple that is said to have the benefit of relief.
The Hachimantai Mountaintop and Gozaisho Area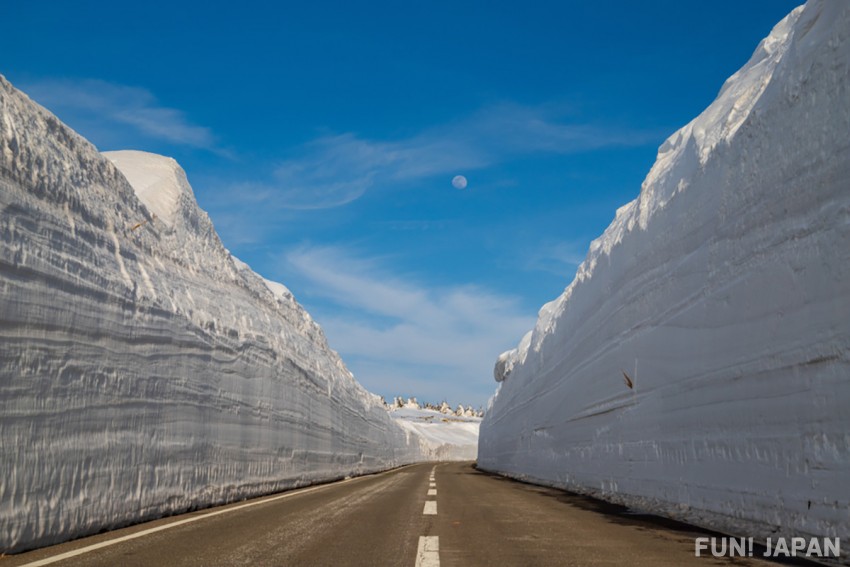 The Hachimantai Mountaintop and Gozaisho area is located in the western part of Hachimantai city. This area is full of scenic spots such as marshlands, swamps and rime.

Among them, the snow corridor (Yuki no Kairo) seen on the 27 kilometers long road Aspite Line is recommended. A snowy wall of several meters appears on the side of the road, making it a fantastic sight. The road between the snow walls appears by removing snow that has accumulated during the winter.
The Kuroyachi marshland and the Gozaisho marshland are also notable. They are famous places where alpine plants such as Nikko day lily and Azalea are in full bloom.
Foods and Restaurants of Hachimantai
Hachimantai is characterized by a variety of noodle dishes. For example, ramen, udon, soba and cold noodles. The menus vary depending on the store, but many of them use Maitake, a special product of Appi, Hachimantai City, and local ingredients.

These noodle dishes can be eaten at restaurants in each area. In particular, there are many restaurants in the Ashiro and Appi areas.
Hotels and Japanese Inns or Ryokan in Hachimantai
The type and number of accommodations in Hachimantai varies from area to area.

First, there are no hotels in the Tashirotai, Nanashigure and Tayama area, but there are many Japanese ryokan. There are many hotels, ryokan, and pensions in Appi Kogen area. The Hachimantai Onsenkyo area has several ryokan, but there are many pensions. There are also several inns in other areas.
Accommodation costs range from around 10,000 yen per night for hotels and ryokan, and around 6,000 yen per night for pensions and inns. If you are looking for a reasonable accommodation, we recommend the Hachimantai Onsenkyo area and the Appi Kogen area where pensions and guest houses are located. (As of October 2019)
How to Get to Hachimantai
If you head to Hachimantai, first aim for JR Morioka Station. From JR Morioka Station, take the JR Hanawa Line to JR Hachimantai Station and arrive in about 1 hour 50 minutes.

For JR Morioka Station, it is recommended that you take the Shinkansen from the main station in each area.
Spot information
Spot name: Hachimantai (JR Hachimantai Station)



Street address: Oyama, Hachimantai, Kazuno-shi, Akita 018-5141
Access: Morioka Station → [JR Hanawa Line] About 1 hour 50 minutes → Hachimantai Station
Wi-Fi: Unavailable
Language: English
Credit cards: VISA, MasterCard, JCB, AMERICAN EXPRESS, Diners International (depending on facility)
[Survey] Traveling to Japan