Where is the Deepest Lake in Japan? It is Lake Tazawa in Akita!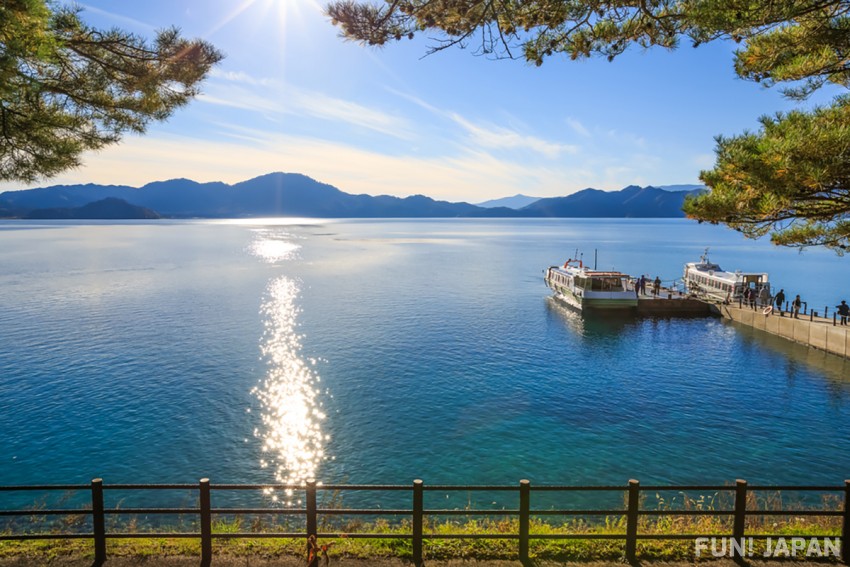 Lake Tazawa is a freshwater lake in Semboku City located in the eastern center of Akita Prefecture. Historic places, sites, and leisure spots line up on the lakeside. There are also plenty of activities such as driving, cycling and sightseeing boats.
About Lake Tazawa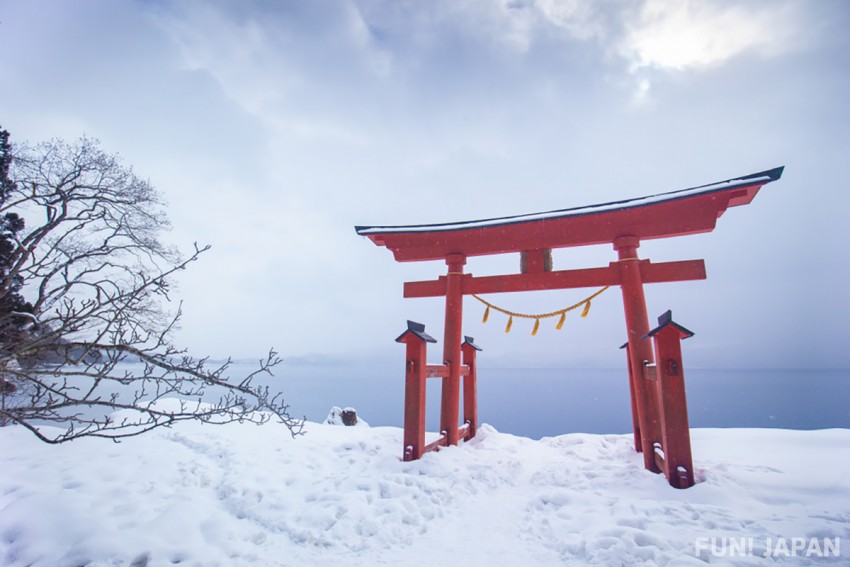 Lake Tazawa is a roughly circular lake with a circumference of about 20 kilometers. The water is 423.4 meters deep, the deepest in Japan. Ruriiro's lake surface is very beautiful and is famous for the legend of Princess Tatsuko. The legend of Princess Tatsuko is a story about a woman who wanted to keep her beauty and youth, became a dragon and became the head of Lake Tazawa. Originating from this legend and is also known as a beauty power spot.

Climate and Tourist Season of Lake Tazawa
Lake Tazawa has a low annual average temperature of 9.5 °C , making it nice all year round. However, it can get below 0 °C in the winter.

In addition, Lake Tazawa has various events and festivals depending on the season, so you can visit during any season. For example, at the end of July, the Lake Tazawa Ryujin Festival is held. The highlight of this festival is the Japanese dragon that is said to be one of the largest in Japan. The spectacle that is carried out in the evening in Lake Tazawa is a masterpiece. In addition, the Lake Tazawa Marathon is held in September, and the Lake Tazawa Kogen Snow Festival is held in February.
Highlights and Things to do at Lake Tazawa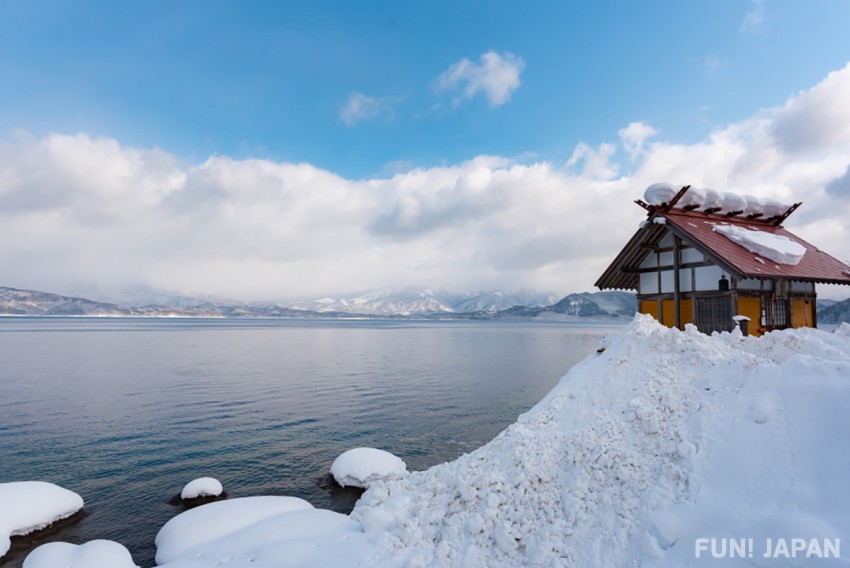 Lake Tazawa has a history of people living there for about 4,000 years, and many earthenware, stoneware and dwellings have been discovered. Therefore, there are many spots where you can feel the history.

Here are some of the attractions of Lake Tazawa, such as appreciation spots and natural scenery.
Bronze Statues such as Tatsuko Statue and Insuishigen Monument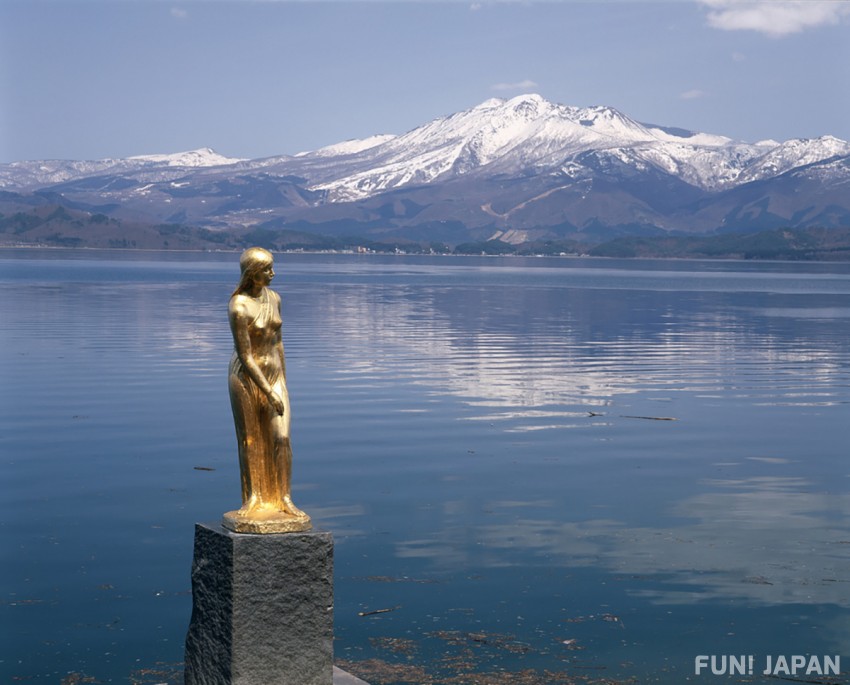 There are bronze statues around Lake Tazawa. For example, the Tatsuko statue is a bronze statue of a beautiful girl in the legend of Princess Tatsuko. It is a bronze statue of a girl who shines in gold, and the contrast with the clear blue of Lake Tazawa is beautiful.

Also, check out the Insuishigen Monument. This statue was donated by Taiwan when it was partnered as a sister lake with Chengcing Lake in Taiwan. Built in 1991, it has a message of the importance of sunlight, air and water must not be forgotten.
Natural Scenic Spots such as Shirahama and The Pine of Horai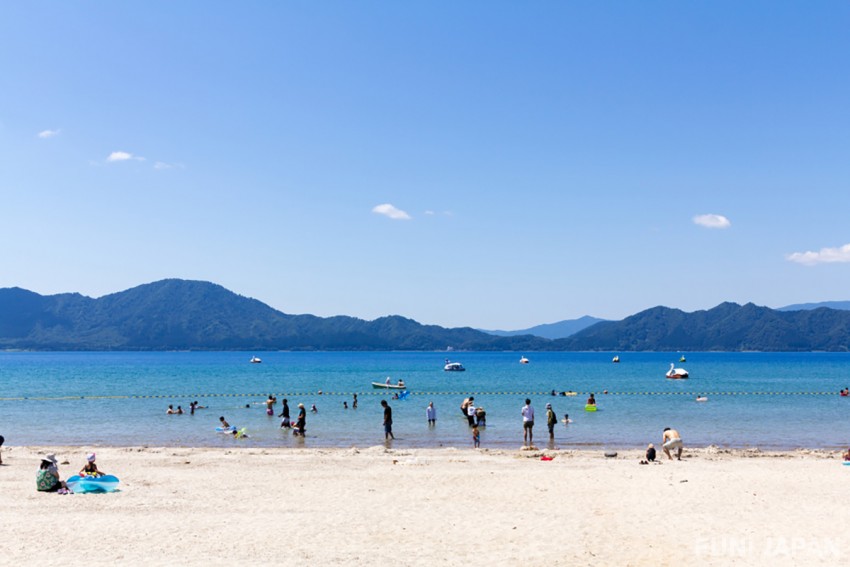 There are many natural scenic spots around Lake Tazawa that offer superb views. For example, Shirahama was once a famous place for its sand that sounds like a cry when stepped on. Although it doesn't make the sound now, there is a sightseeing boat and it is a tourist attraction. In addition, the pine of horai is pine of about 300 years. It was named from Mount Horai, where hermits live in Chinese legends. In addition, it is said that if you touch this pine, you will live longer.
Flower Spots such as Obonai Park and Sashimaki Moor Mizubasho Colony
Let's go to the famous flower spots in Lake Tazawa. At Obonai Park, 1,000 lotus azaleas bloom in May. At the Obonai Park Azalea Festival held from mid to late May, you can appreciate the azaleas lit up at night.

In addition, the SSashimaki Moor Mizubasho (Japanese Skunk Cabbage) Colony is a rare area where white swiss flowers bloom throughout the wetlands. Surrounded by alder trees of deciduous Takagi, it is famous as a valuable spot. You'll be fascinated by the sight of the Mizubasho and alder.
How to Get to Lake Tazawa from Akita
Head for JR Tazawako Station when sightseeing Lake Tazawa. It is about 15 minutes from JR Tazawako Station using the Ugo Kotsu Bus.

In addition, if you get on the Akita Airport Liner from Akita Airport, you can go directly to Lake Tazawa in about 1 hour and 40 minutes.
Spot information
Spot name: Lake Tazawa



Street address: Lake Biwa, Tazawa Lagoon, Semboku City, Akita Prefecture 014-0300
Access: 

JR Tazawako Station → [Ugo Kotsu Bus Tazawako Round-trip Line] 15 minutes → Lake Tazawa 
Akita Airport → [Aki Airport Liner] 1 hour 40 minutes

Wi-Fi: Available (Senboku City Wi-Fi)
Language: English, Chinese, Korean
[Survey] Traveling to Japan