Arita Huis, an Oshare Hotel in Saga
If you are fortunate enough to find yourself strolling and shopping in Arita, famous all over the world for its prized porcelain, you might find yourself looking for lodging or a bite to eat.

Today, I'd like introduce one place offering both: Arita Huis, a new hotel and restaurant in Arita Sera, a former ceramics factory that has been given new life as a shopping complex. Low buildings line both sides of a wide street overlooking Arita, a town in Saga Prefecture.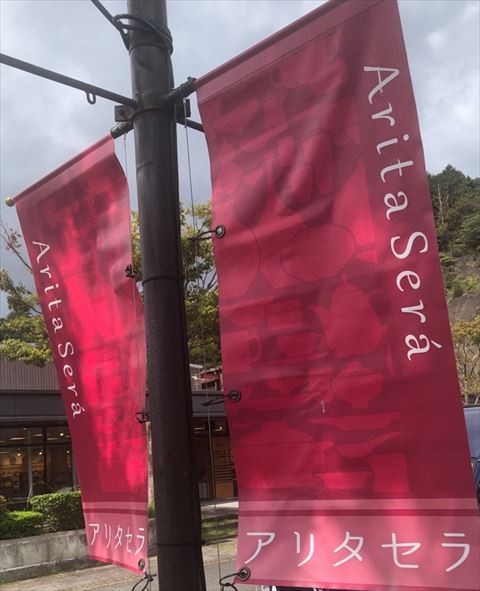 I was warmly greeted by friendly young staff who showed me to my table, a long wooden slab facing the street view. Upon entering this new and trendy space, one word came to mind: Oshare. This means "fashionable", but not necessarily in a flashy, over-the-top way; rather, in an understated manner. "Calm, cool and collected" is how I would describe it.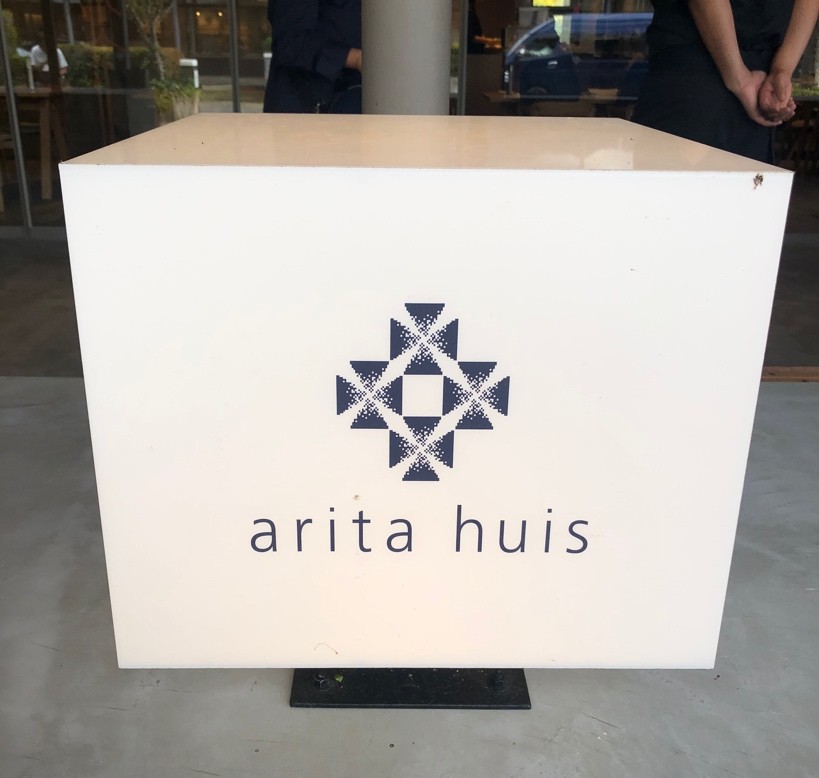 Everything about Arita Huis is Oshare, from the signs and décor to the staff and cuisine. Wooden furniture lends a tender warmth to the former factory space, made of concrete.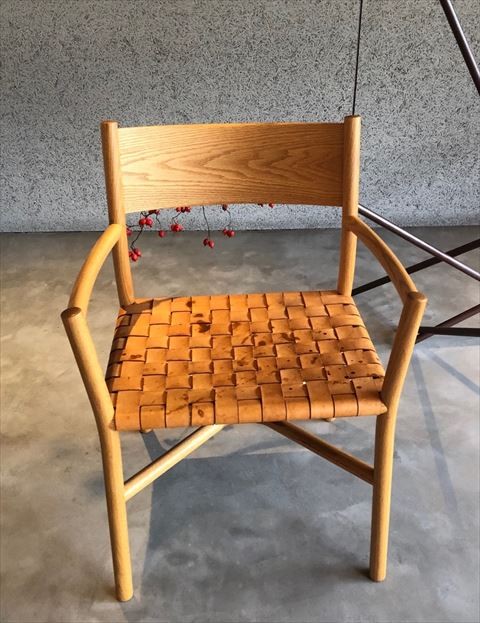 One object in particular caught my eye: a crescent moon flower vase suspended from the ceiling of the entrance. I could have lingered all afternoon to gaze at it but I wanted to eat, so I let the staff guide me to my table, a long wooden slab facing the exterior.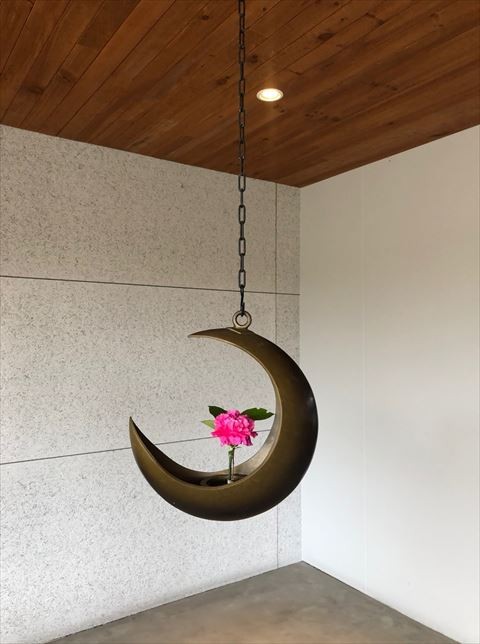 Today, I enjoyed an Arita chicken plate lunch, accompanied by a salad and all-you-can-eat bread. As Arita is famous all over Japan for its juicy chicken, I couldn't wait to try it. Made with the freshest local vegetables, the salad was a delightful mix of meat, beans and greens.
With advance notice, a vegetarian menu is also available.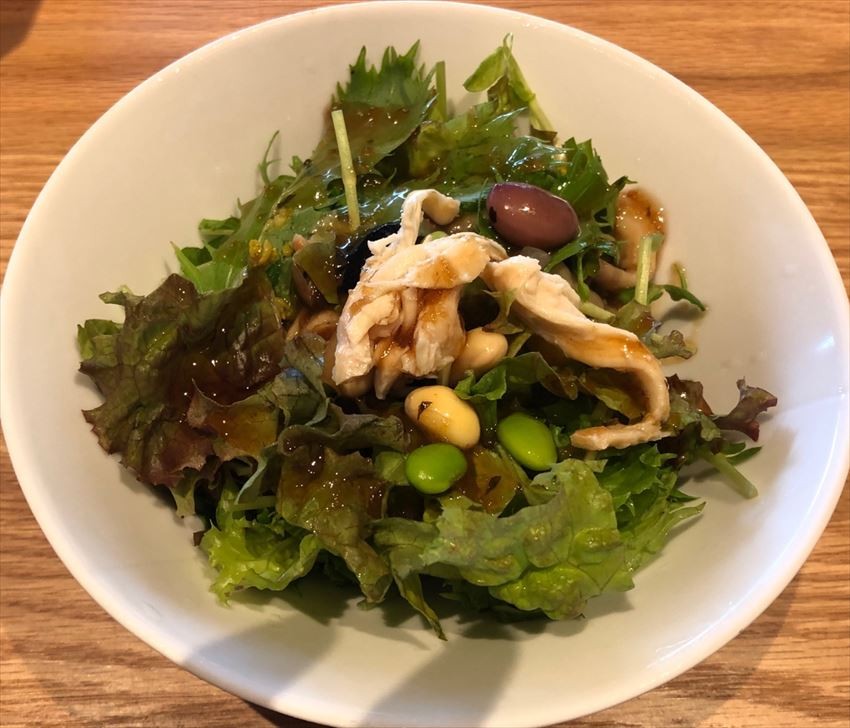 Next, it was time for bread, something I have come to love here in Japan! Four varieties of sweet and savory breads were cut into bite-sized pieces, with chopsticks to pick them up and place them on your plate. How Oshare is that?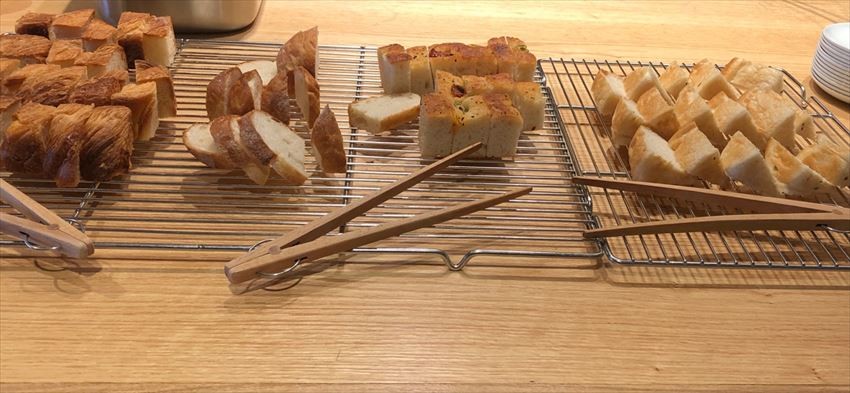 The savory bread, such as dried tomato focaccia, was perfectly complemented by olive oil and salt. Carrot and strawberry jams offered the nicest counterpoint to the sweet breads. Made with strawberries grown in Karatsu, a city in Saga where I used to live, it was a real treat down memory lane.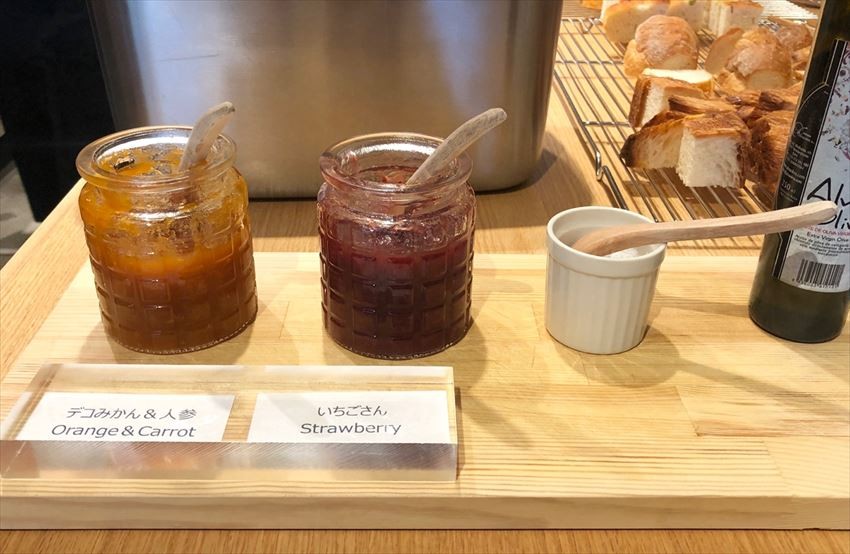 Now on to the piece de resistance: Arita chicken, grilled on the bone with vegetables and potatoes! Served with lemon, salt, and country-style Dijon mustard, it was deeply satisfying, both in volume and flavor. Grilled to a perfect crisp, even the skin on the thigh was Oshare!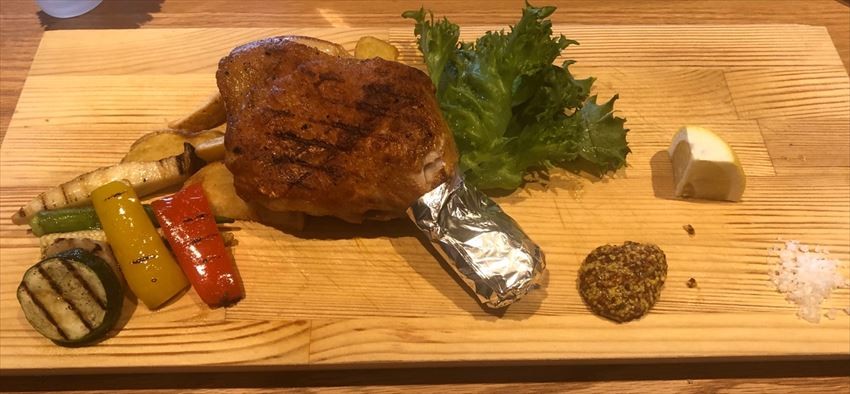 In addition to lunch and afternoon tea time, the restaurant displays handmade pottery and cutlery for sale. While quite different from the style that Arita is famous for, I found it to be Oshare in its own right. Do stop by if you are in need of a meal, a snack or a place to relax!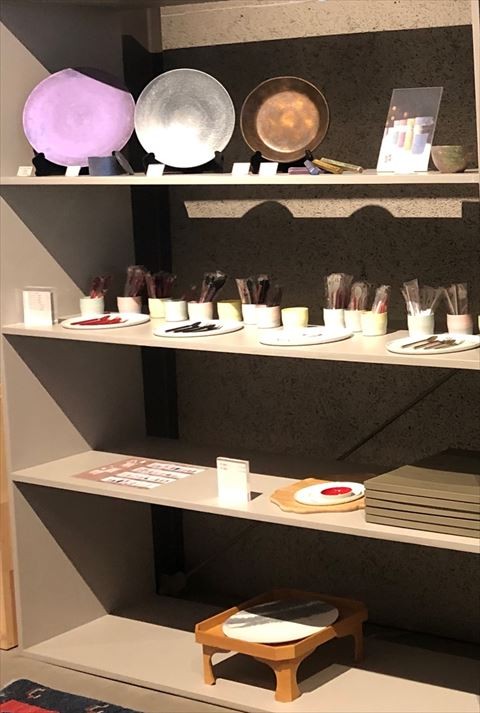 Sponsored by Kyushu Tourism Promotion Organization and Prefectural Government