A Pottery Making Experience in Arita, Home of Imari Ware
Have you ever wanted to know how to paint a plate, mug or bowl just to your liking? If so, release your inner artist at the Arita Kamamoto Gallery, a joint workshop and display space dedicated to showcasing the finest wares of local artisans as well as allowing visitors to try their hand at making their own pieces. Follow me as I take a very quick tour of this facility.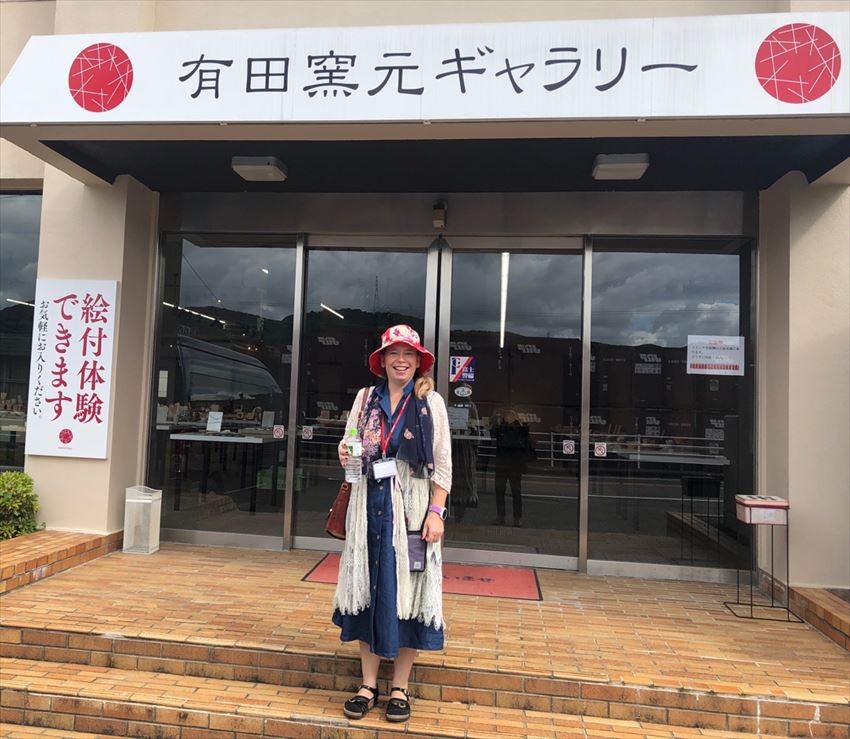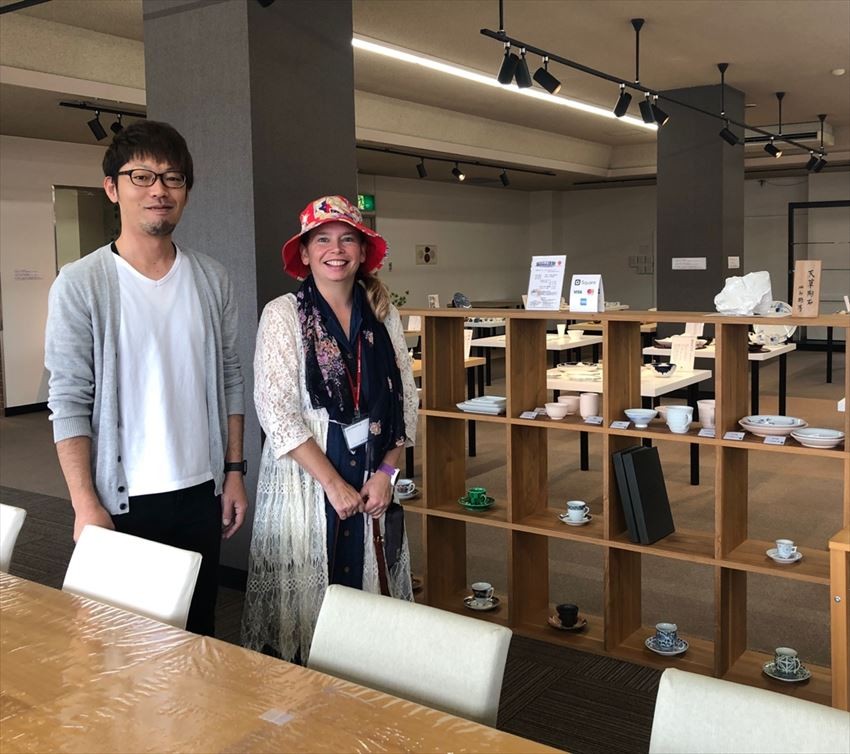 After entering and paying the painting fee, I was seated by a window through which natural light flowed. This is important, as any student of art knows. I chose a mug, not such an easy piece to draw and paint on, but I wanted something for the inevitable coffee I drink at work!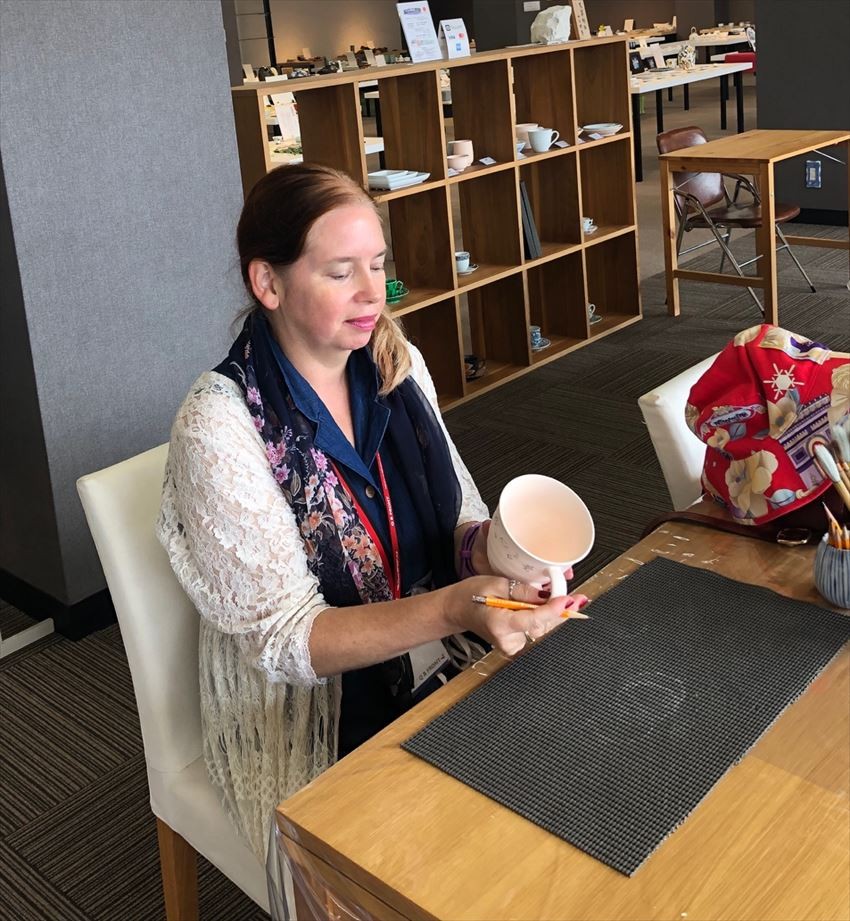 The process is quite simple. Choose the piece you like, use a pencil to draw your favorite design, and start painting over it. Since the piece will be fired at 1300 degrees centigrade in the kiln, you don't need to worry about pencil marks showing up on your final production.
When holding a mug, be sure to cup it in the palm of your hand, as holding it by the handle may cause this delicate part to fall off. Take a moment to contemplate your finest design…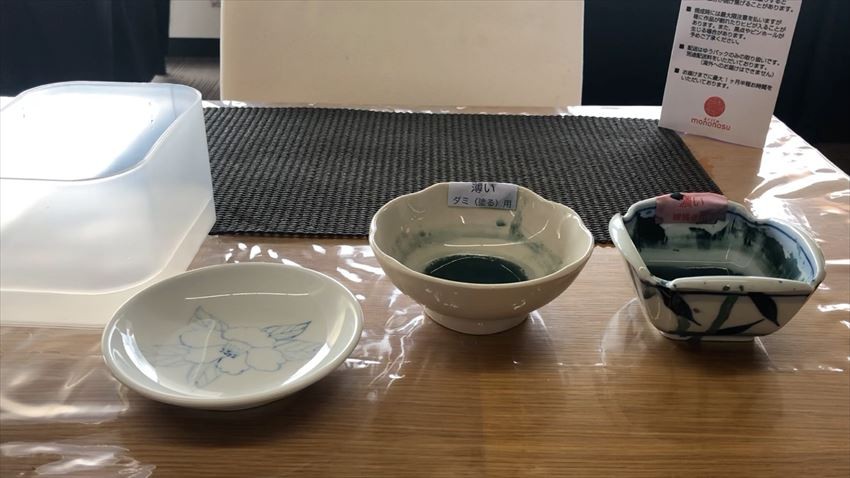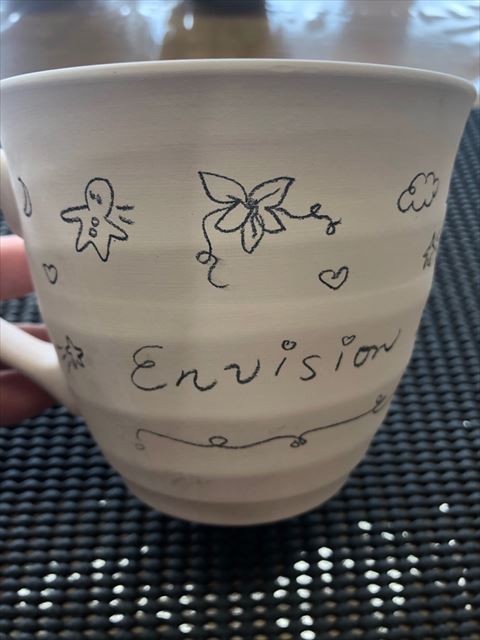 I was cautioned by the staff not to paint anything on the rim, as the whole mug would be dipped in glaze by the potter before firing. After designing my mug, I set out to paint it.
In Arita Porcelain, also known overseas as Imari Ware, there are some basic blue shades to start with. On the right is a dish with thicker paint, producing a shade similar to navy blue.
The middle dish holds a thinner version of the same color, and it can be thinned down even more with water, which is in the plastic container on the left. The small dish is for mixing the paint with it.
As you can see, painting the small designs I drew was no simple task, so I recommend larger and more abstract images for newcomers to painting.
Since I was short on time, I only did the exterior, but visitors with more relaxed schedules can sit and paint to their heart's content. What better way to enjoy your stay in Arita, the home of world-famous porcelain?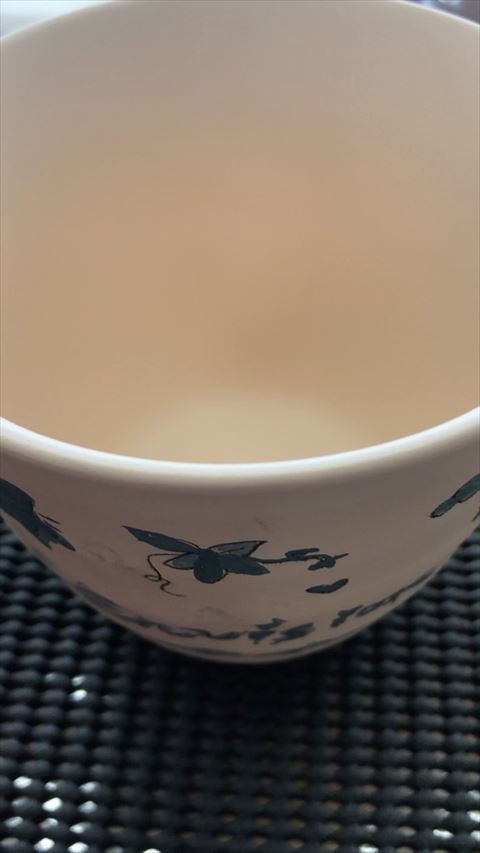 After finishing your piece, it will be sent to a kiln and fired within a few weeks. Be sure to leave your mailing address with the staff so they can send your finished piece to you!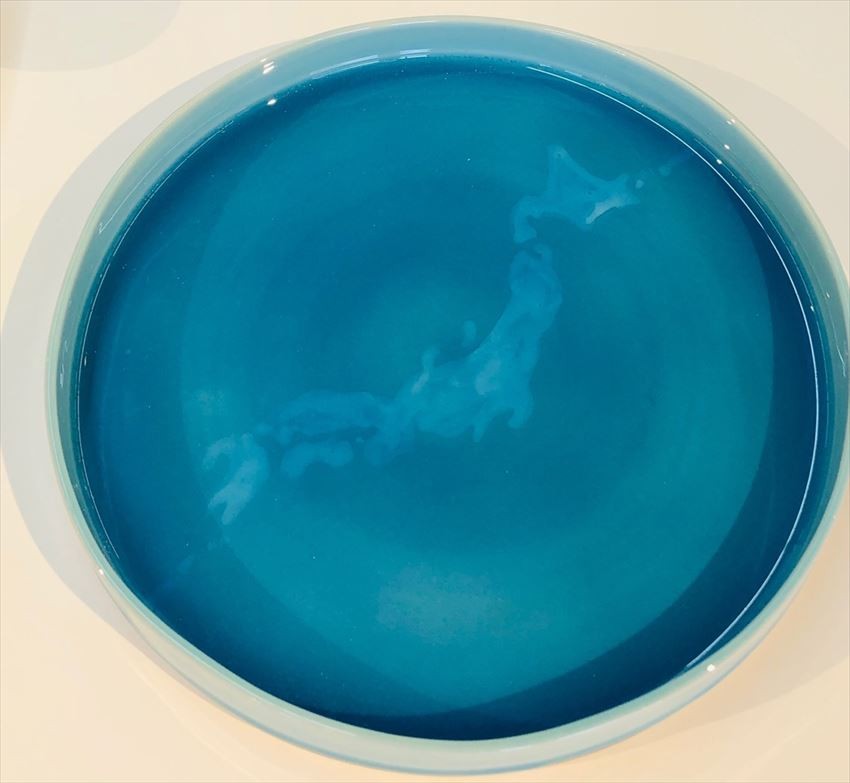 In addition to creating your personally designed piece of porcelain, why not have a good look around the gallery? You are sure to find something that will catch your eye.
It may even whisper, "Pick me up and take me home with you"! 
Sponsored by Kyushu Tourism Promotion Organization and Prefectural Government