Fukagawa Kiln and the Tombai Walls of Arita, Saga
Arita is a small town in Saga, a prefecture located in the northwest corner of Kyushu. World-renowned for its porcelain of the highest caliber, it is a charming place where visitors can step back in time as they stroll the streets. A famous porcelain and pottery festival, called Tokichi, draws hordes of visitors from Japan as well as overseas. Held every Golden Week, from April 29 to May 5, Tokichi offers the chance to walk among the paths of history while examining and purchasing pieces both antique and modern.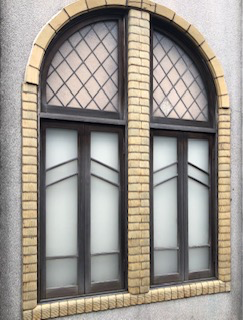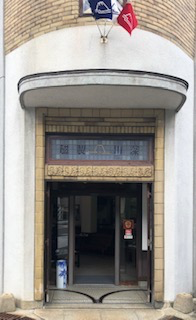 Among Arita's many kilns, perhaps the most well-known is Fukagawa Seiji, in business at the same location since 1894. This family-run enterprise produced pieces exhibited at the Paris Exposition in 1900. Patronized by the Japanese Imperial family, Fukagawa is a name synonymous with elegance and quality. Just step into the retro interior and you can see why connoisseurs of fine porcelain make a special shopping trip to Arita!

Regard Mount Fuji, splendidly reproduced in stained glass both inside and out of the venerable shop. The door features a stained glass sign, saying "Fukagawa Seiji (Kiln)".
The arched windows lend a distinctively European flavor to this Japanese showroom.
Browse the beautiful Imari Ware tastefully displayed throughout the showroom. Let the knowledgeable staff guide you to the perfect piece for yourself or to give as a gift.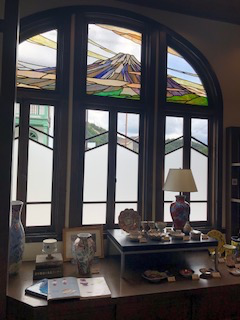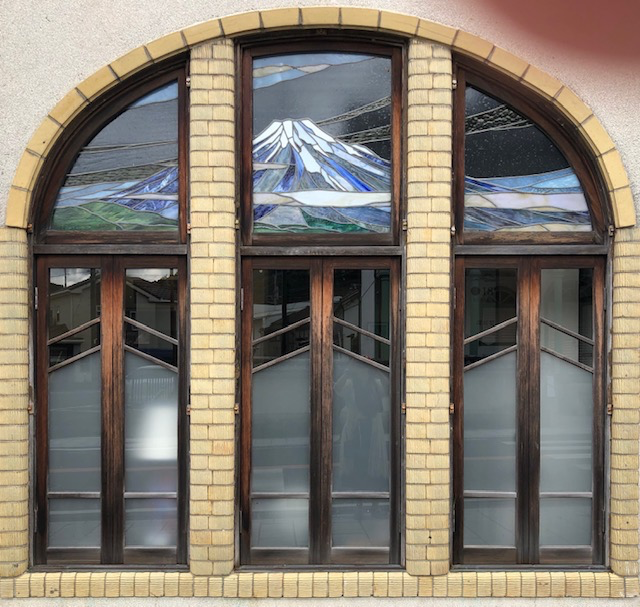 In the minds of many Japanese, the name "Arita" is synonymous with "tombai". These are low walls encircling some of the older districts of town. Made from old bricks and tiles used in building the kilns of days gone by, the tombai lend a special charm to the meandering pathways of Arita. Why not let yourself get lost among them one day?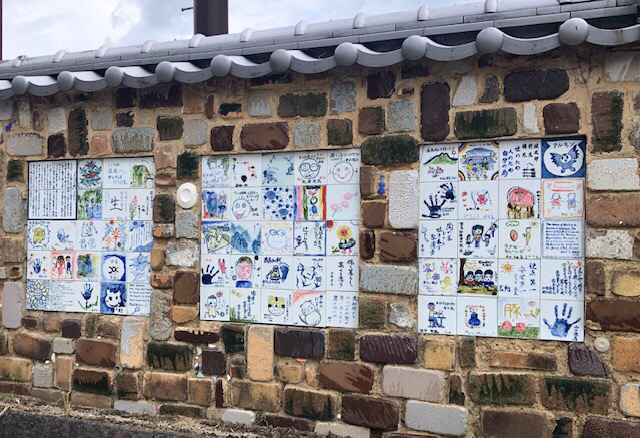 This wall so decorated with hand-painted designs and drawings by some of Arita's youngest residents. Doesn't their artwork lend an innocent charm to the brick and tile wall? I wonder what stories lie within them...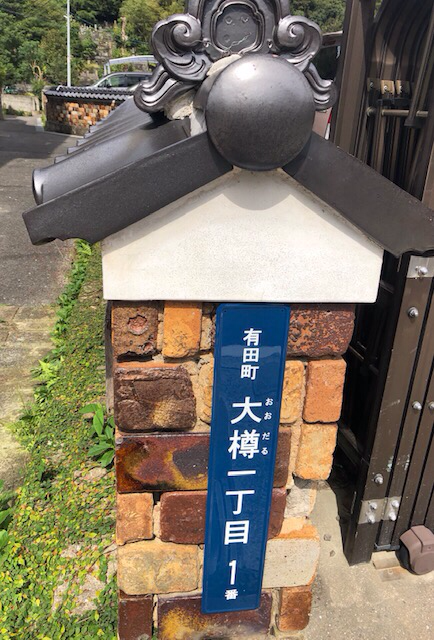 The border of this wall helpfully offers the address in Japanese. It says, "Otaru 1-Chome ". Otaru is a name meaning "big barrel". How interesting!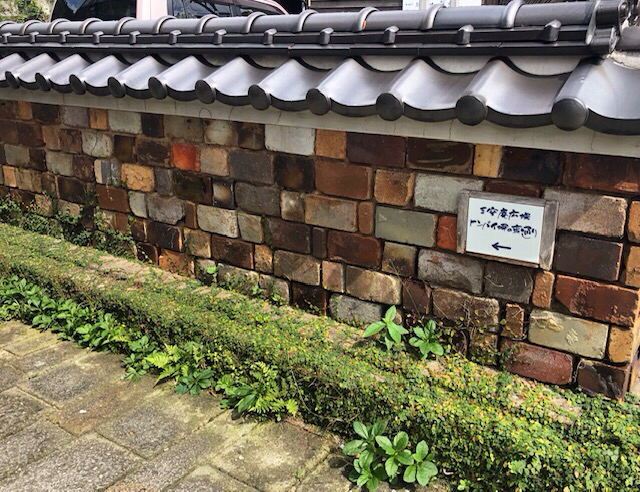 Where will the pathways of history take you? Why not visit Arita and find out? You're sure to make a serendipitous discovery as you stroll along the tombai walls. Mild in climate, Arita is the perfect place to step back time! 
Sponsored by Kyushu Tourism Promotion Organization and Prefectural Government