Cuisine, desserts, and breathtaking views- 5 of the Most "Scenic Train" Journeys in Japan (East Japan)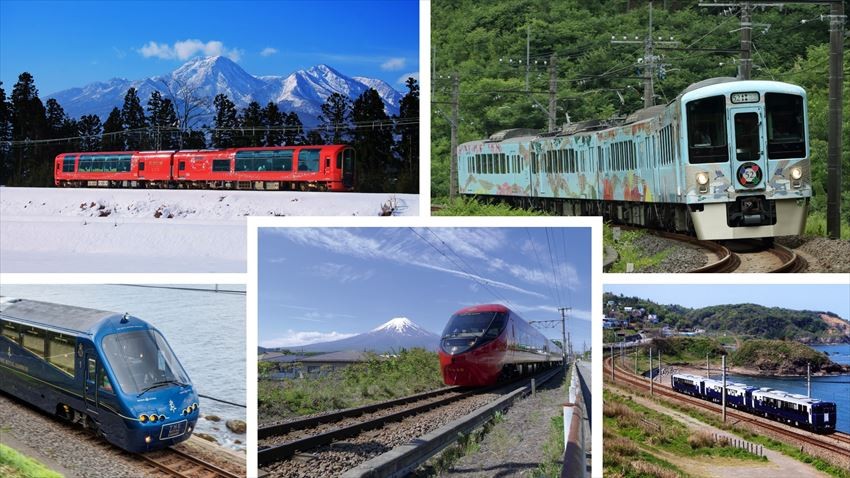 Rail transport is a major means of travelling around Japan. Now that we are moving around by trains, what about making our journey more pleasant by nice views and gourmets? 
Scenic rail tours have been revived as an alternative to traditional sightseeing in recent years- authentic meals, desserts, local liquors…enhancement of the value of our travel. Another part of the fun is to take pictures on the lovely trains, not to mention to indulge in enjoyable moments on it. This time, we have a handy guide for you to plan your next train ride in East Japan.

Fujikyuko Line 「FUJISAN VIEW EXPRESS」- the Railway Closest to Mt. Fuji, the World Heritage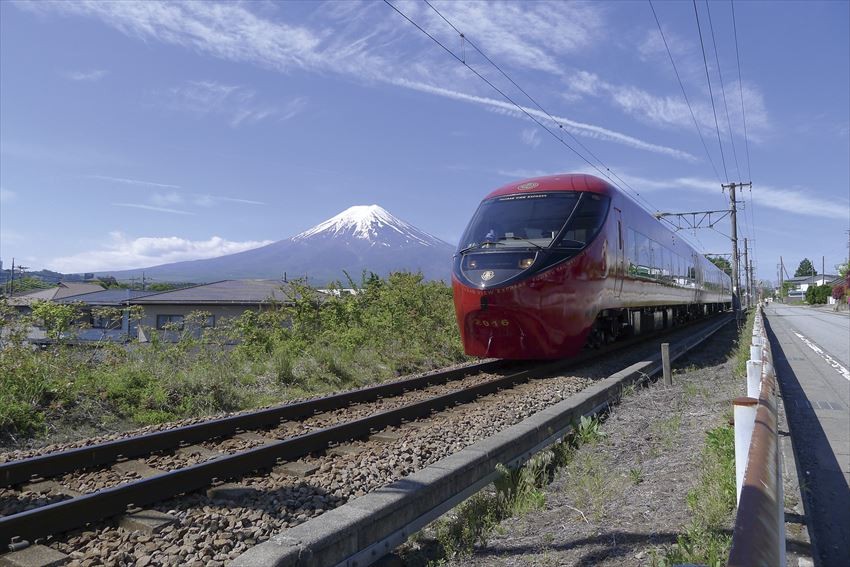 "FUJISAN VIEW EXPRESS" connects Otsuki and Kawaguchi-ko (Lake Kawaguchi), it is directly accessible from JR Otsuki station with the closest rail to Mt. Fuji. It takes 45 mins to travel from there to the "entrance" of Mr. Fuji, Kawaguchiko station. In the journey, you are able to take in splendid views of Mt. Fuji, the designated world heritage.


Delight your trip by the dessert plan! On weekends and holidays, let the celebrity patissiers from star hotels take your railway journey and senses to new heights by the Mt. Fuji View Express special dessert.

Information
Name of train: Fujikyuko,FUJISAN VIEW EXPRESS
Service area: Fujikyuko Line Otsuki station – Kawaguchiko station
Service Day: 4 trains per day (two round trips) 
※General compartments are also in service when the special train is in maintenance
Fare: dessert plan- 4,000 yen (adult)
How to purchase: dessert package is only available on weekends and holidays by 3-day advanced application.
Utmost Exquisite and Striking Seasons- Seibu Travelling Restaurant「fifty two seats of happiness」by Seibu Railway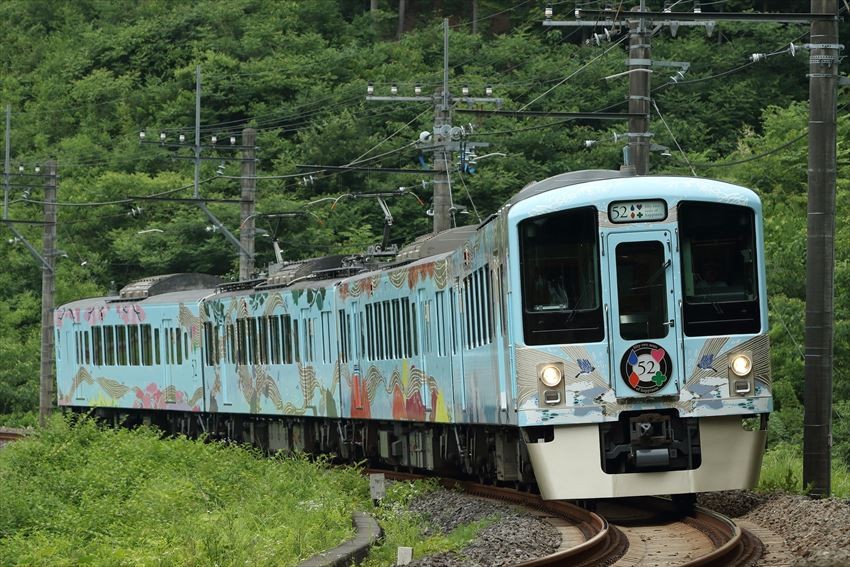 This authentic "restaurant train" runs from Ikebukuro station or Seibu Shinjuku station to Seibu Chichibu station.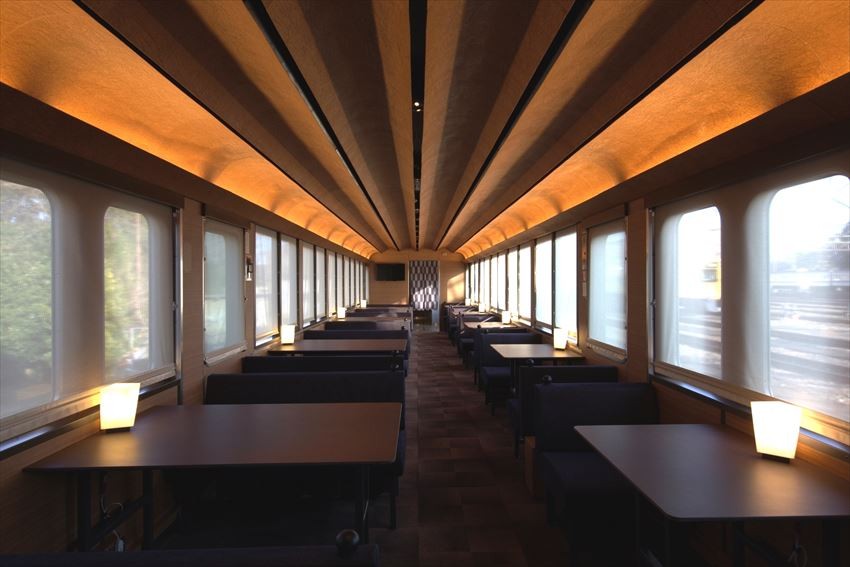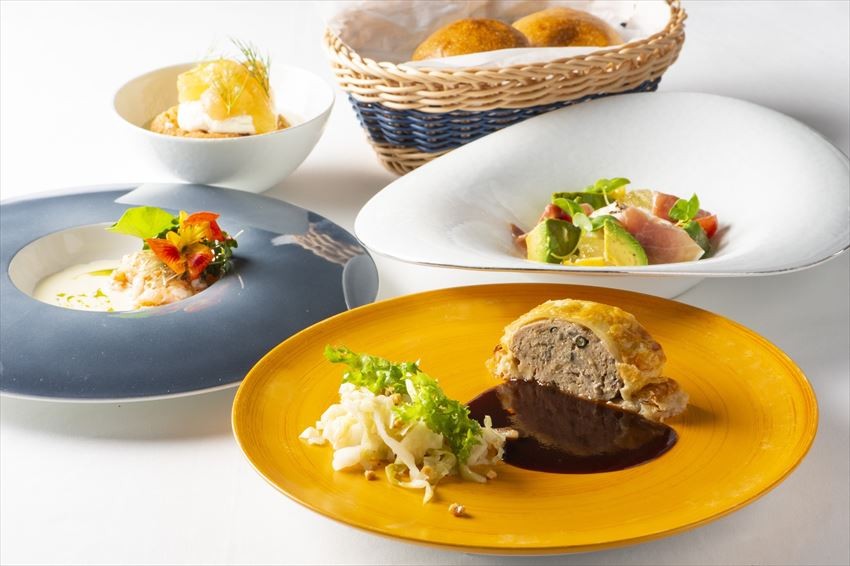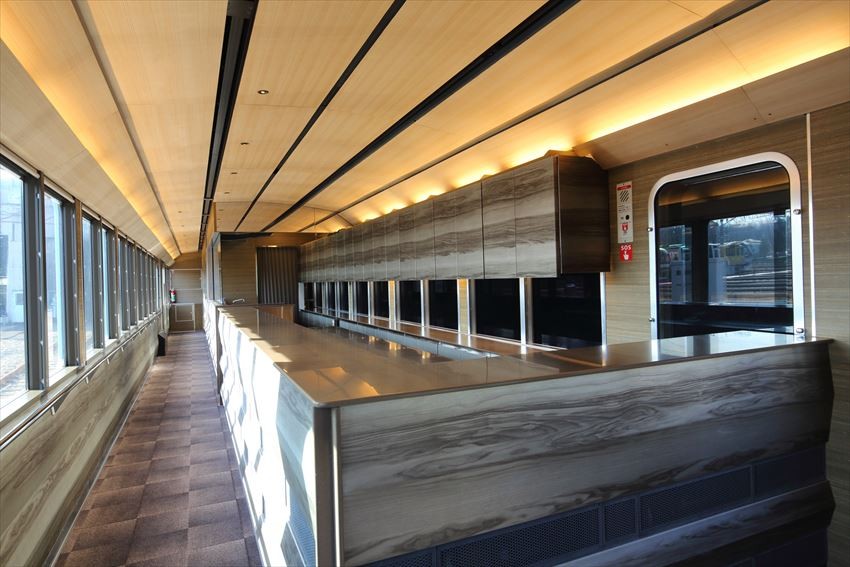 The journey comes with a brunch or dinner courses with seasonal delicate dishes. There are also live music performances on train to present extraordinary moments for you. The train is not great for its meal only, it is special designed to resemble the beautiful landscape of Chichibu- just ride on it and be amazed.

Information
Name of train: Seibu Travelling Restaurant「fifty two seats of happiness」
Service area: Seibu railway Ikebukuro station or Seibu Shinjuku station - Seibu Chichibu station, and others.
Service Day: Mainly on weekends & holidays, one train for brunch and one for dinner respectively
Fare: Brunch course 10,000 yen, dinner course 15,000 yen ( with a SEIBU 1Day Pass)
Enjoying Breathtaking sceneries and gourmets of Niigata- Echigo TOKImeki Resort SETSUGEKKA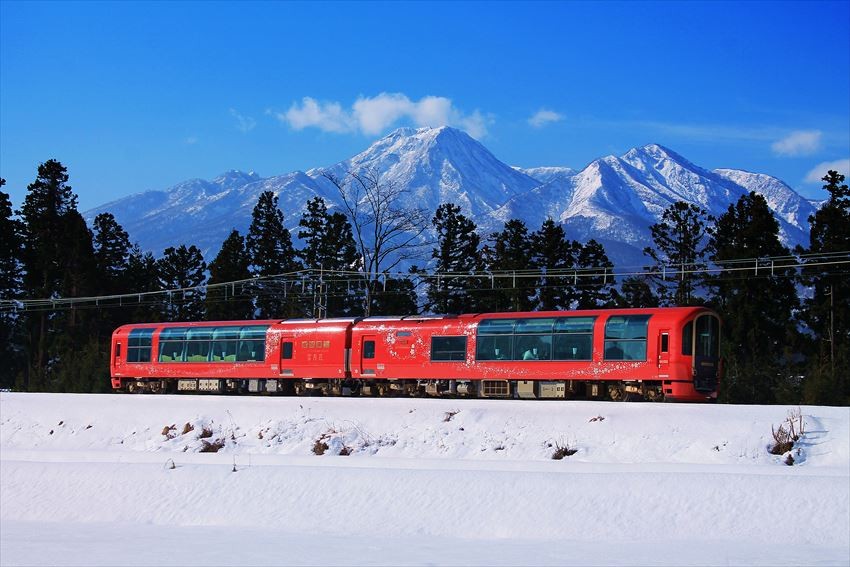 SETSUGEKKA is a luxury train that runs in the Echigo area of Niigata Prefecture. It has the largest windows of all trains in Japan for striking views, dramatic mountain ranges, and majestic views of the Japan Sea filled with delicious cuisine.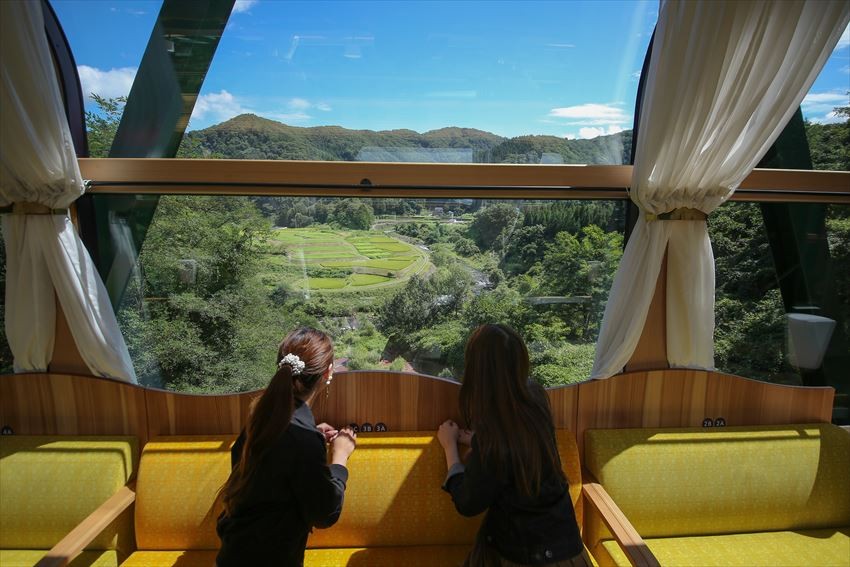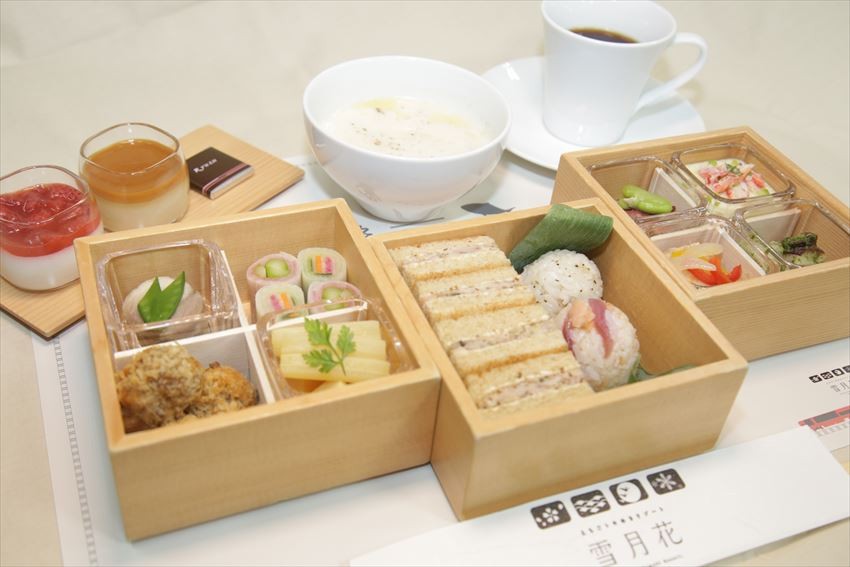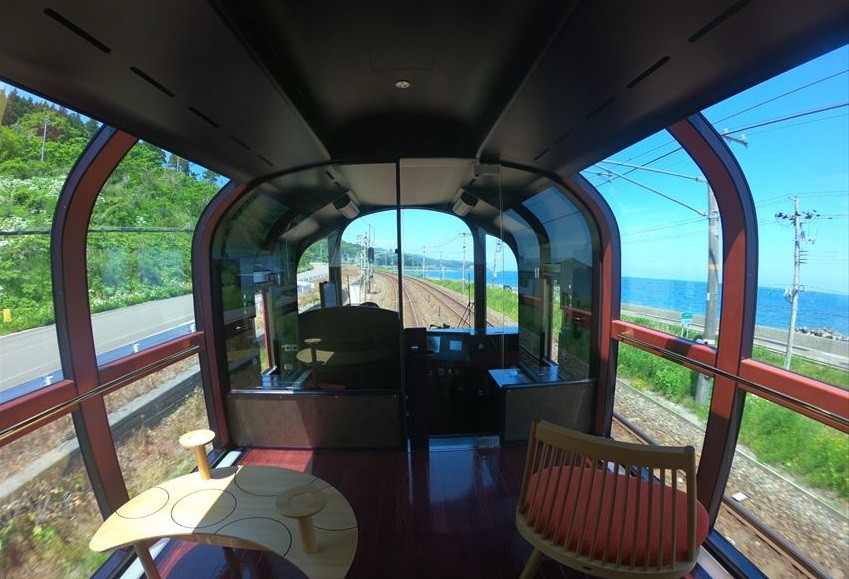 Looking for a special trip? What about a one-of-a-kind experience on Echigo TOKImeki Resort SETSUGEKKA?
Information
Name of train: Echigo TOKImeki Resort SETSUGEKKA
Service area: Echigo Tokimeki Railway Joetsu-Myoko station - ( returning at the Myoko Kogen station) – Itoigawa station
Service Day & No. of trains: mainly on weekends & holidays with French cuisine on the morning train and Japanese cuisine on the afternoon train (2 trains per day)
※Winter's special train- 1 train per day
Travelling time: 2 hours 51 mins for the morning train (with French cuisine)
Fare: 17,500 yen for one course (winter special train - 19,500 yen)
How to purchase: enquire and reserve by stating your preferred day on the official homepage (only in English)
A Journey on the Luxury Scenic Train- THE ROYAL EXPRESS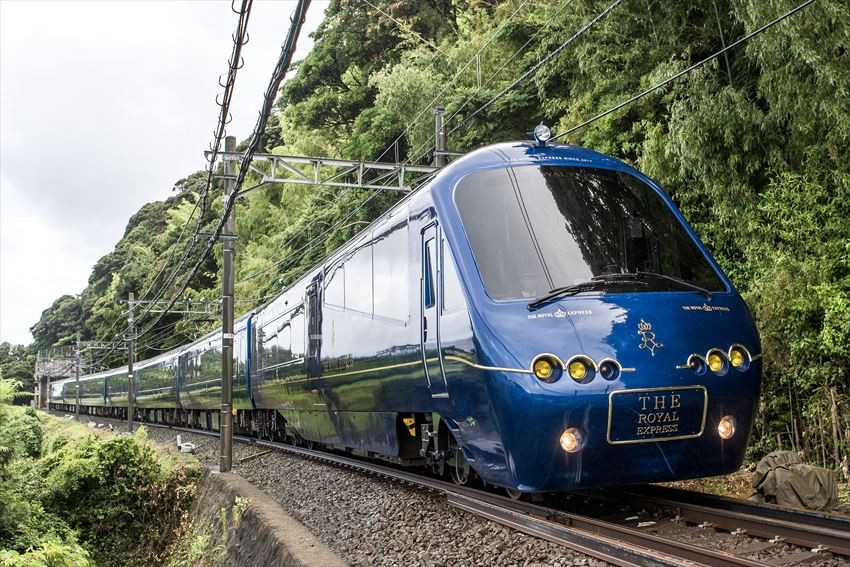 A new train since July 2017. There are also "cruise packages" with accommodation and sightseeing, and "railway package with meal", come with a one-way railway ride and a meal.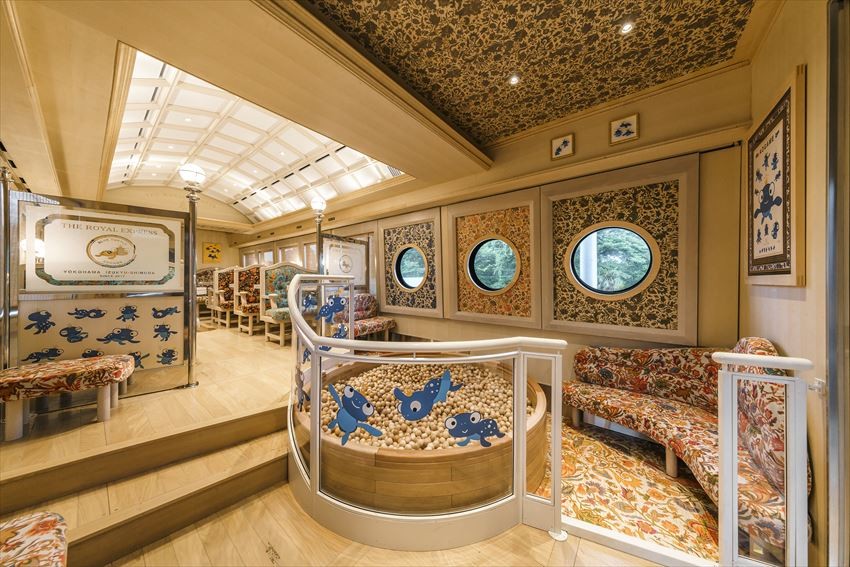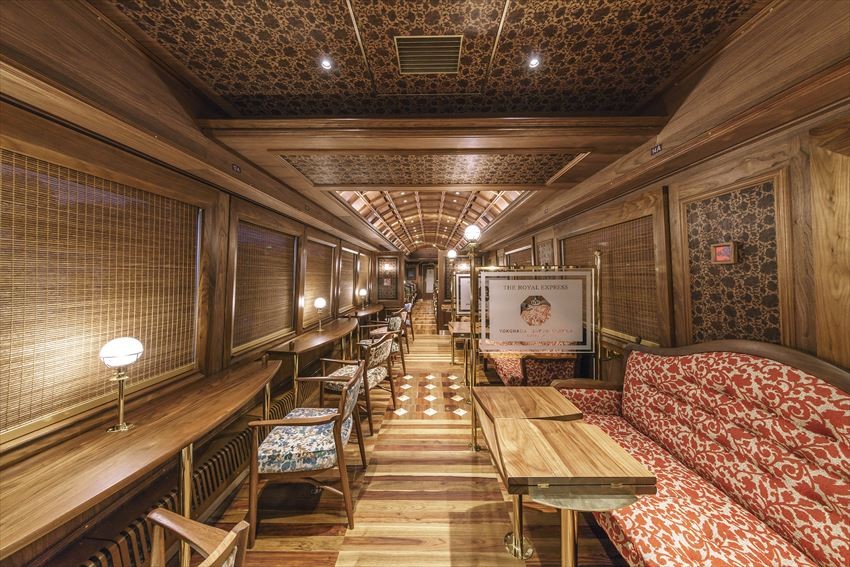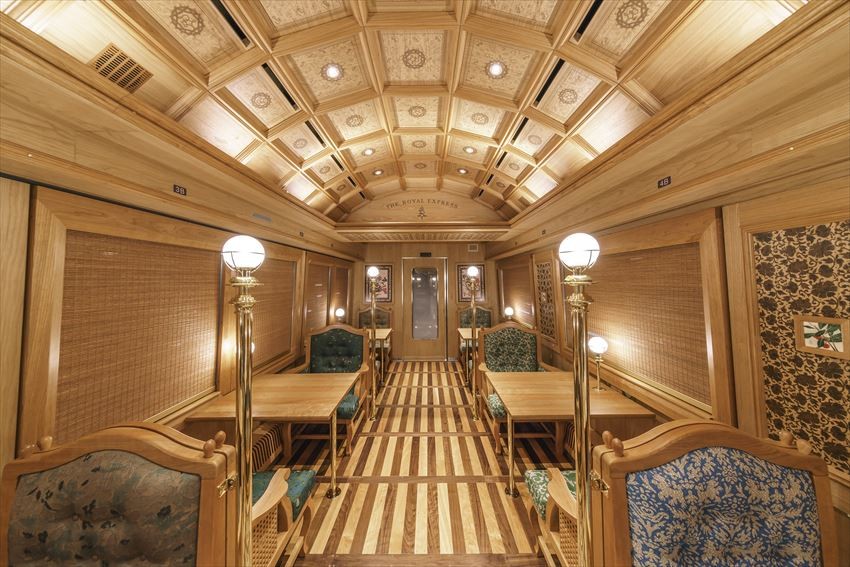 The compartment design of THE ROYAL EXPRESS is done by Eiji Mitooka, the famous designer created "Seven Stars in Kyushu", Kyushu shinkansen super express, and Aru Ressha, the deluxe excursion train. The train has different themes in different compartments, which is worthwhile to appreciate as an art indeed.

Information
Name of train: THE ROYAL EXPRESS
Service area: JR Yokohama station – Izu Kyuko Line Izukyushimoda station
Service Day & No. of trains: Meal package- one train to Tokyo and from Tokyo respectively (irregular schedule, please check their official website)
Travelling time: approx. 3 hours 10 mins to 3 hours 20 mins for packages with meal( According to the railway schedule)
Fare: gold class meal package- 26,000 yen, platinum class 39,000 yen* Also with cruise plans with accommodation
How to purchase: either through posting (application form) or online on its website. Please refer to the official homepage for details.(Only in Japanese)
Embark an Indulgent Railway Journey with Local Liquors- Koshino Shu * Kura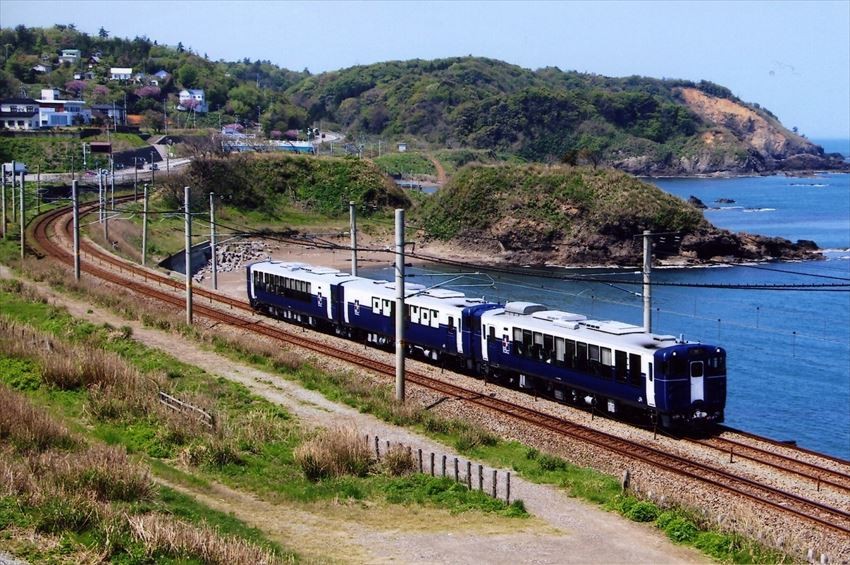 Niigata, the kingdom of liquor, proudly presents a railway with "liauor" as its theme. "Koshino Shu * Kura" The thoughts behind its name is Shu =liquor, * = Rice, snow, and flowers, Kura = brewery.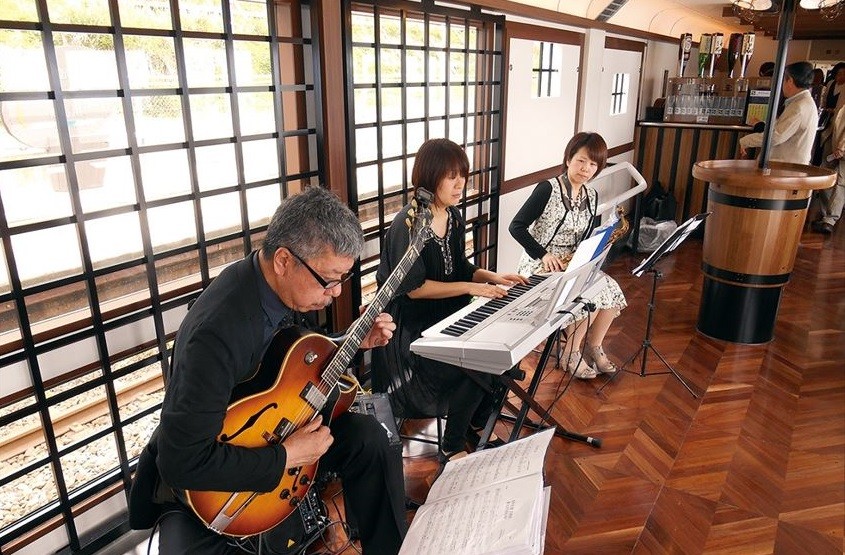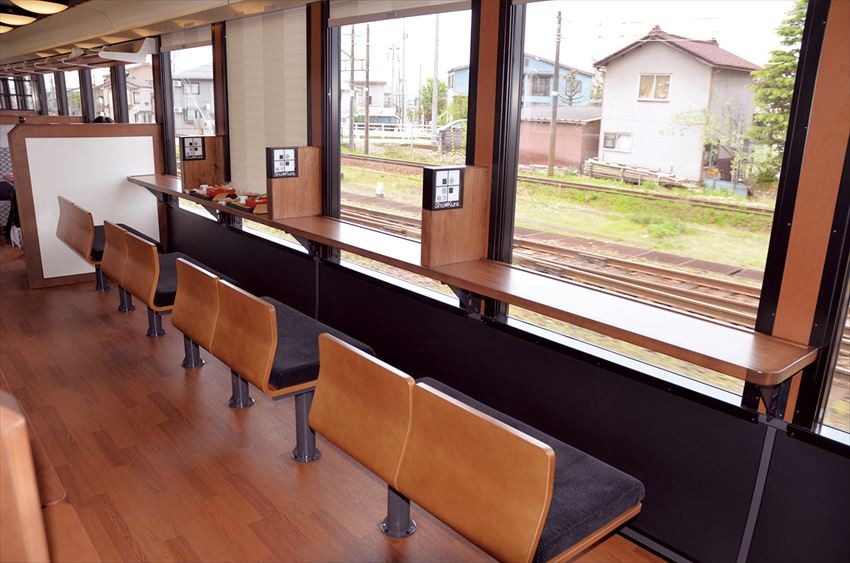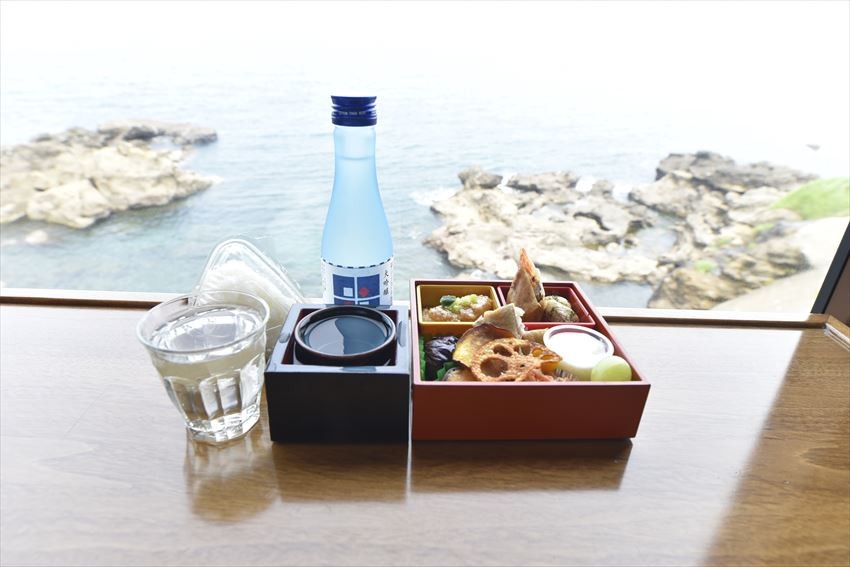 The train comes with an astonishing bar serving Niigata liquors and snacks (with charges) plus numerous fun events such as live performance of jazz or classical musicals.

Information
Name of train: Koshino Shu* Kura
Service area: Joetsumyoko station – Tokamachi station
Fare: View Travel Package 8,400 yen (Joetsumyoko station – Tokamachi station, one way)
Travelling time: first trip- 2 hours 30 mins, return trip- 3 hours 48 mins
How to purchase: View Plaza, View Reservation Center, or major travel agencies
[Survey] Traveling to Japan