Hot and Popular in Japan! Selection of 5 mini cars with spacious interiors and comfort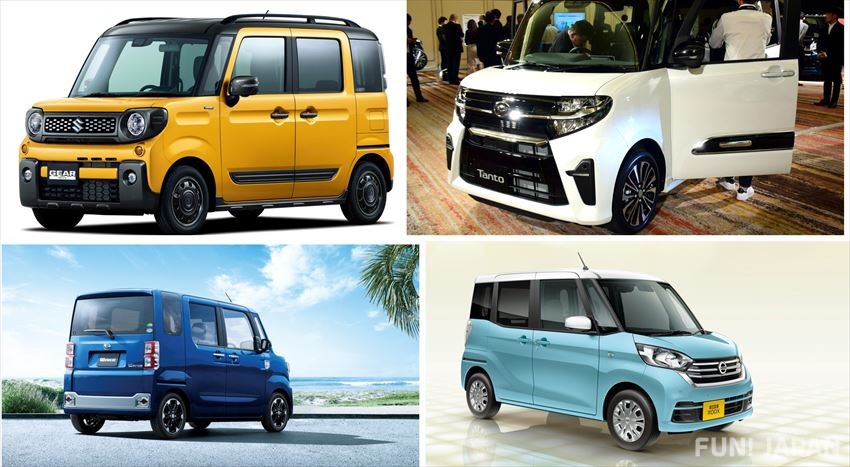 In July, Daihatsu released the fourth-generation model of its Tanto mini car. When the Tanto was first released in 2003, it created a new category of mini car called "Super Height Wagon". The convenience of having a spacious interior thanks to a vehicle height of over 1,700mm and a sliding rear seat door attracted many fans and contributed to its popularity. Now the Super Height Wagon is the best-selling category among all types of mini cars. Here is a selection of five of Super Height Wagons currently available in Japan.
Japan's best selling car for 2 years in a row! : N BOX (Honda)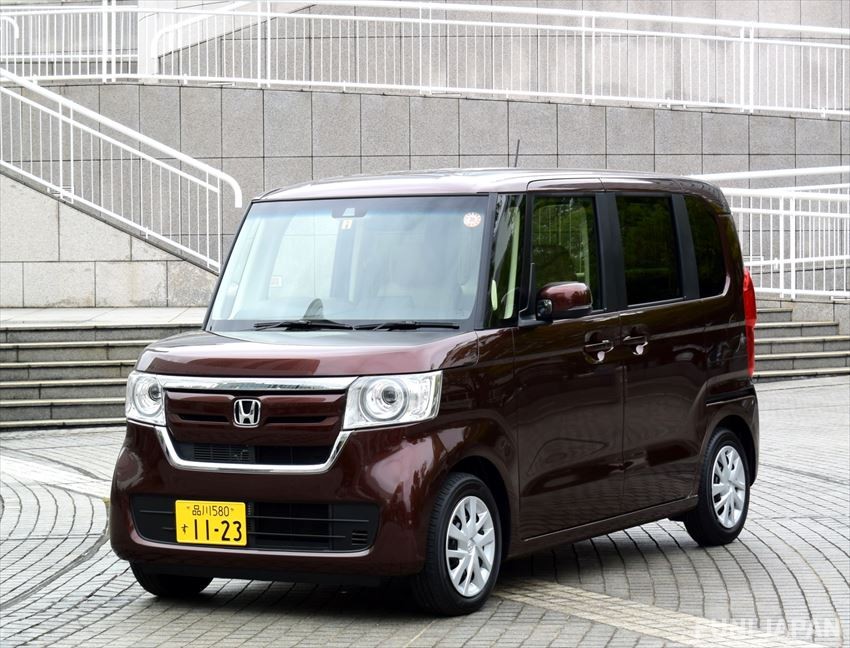 The best-selling Super Height Wagon model is Honda's N BOX, which has been featured frequently in FUN JAPAN. The N BOX not only tops this category but was also Japan's best-selling car in 2017 and 2018. Although it is a mini car, it is built to a high quality 
standard, which includes the use of structural adhesives, normally only found in high-end cars as opposed to standard electric welding. The secret of its popularity is not only the spacious interior, but also its quiet ride and seating comfort.

Equipped with number of advanced safety features in a first for mini cars: Move (Daihatsu)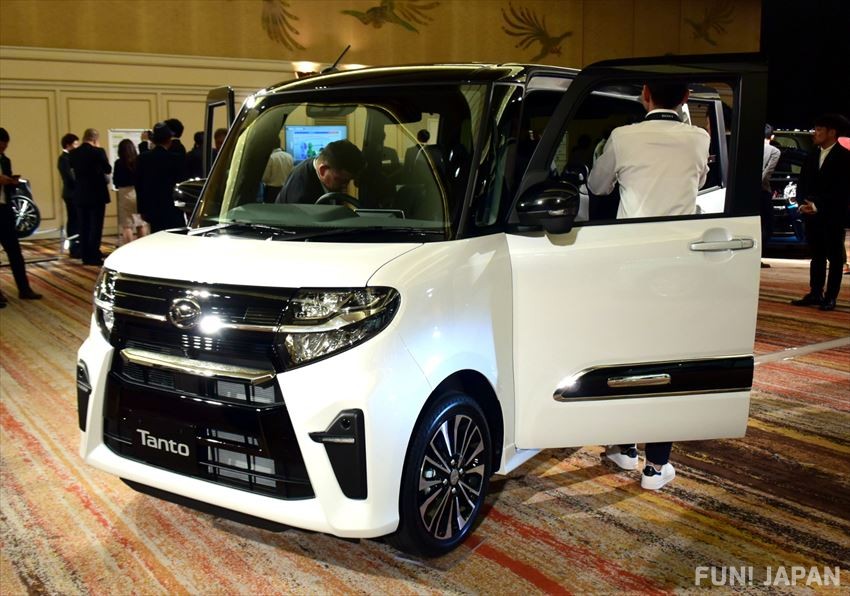 A pioneer of the Super Height Wagon class, the Daihatsu Move was the mini car market leader until NBOX supplanted it. The fourth generation, which was released in July 2019, incorporates some drastic changes: the engine has been completely renewed, and has greatly improved performance. In addition, the interior layout has been re-designed, which make it easier for older or less able people to get in and out. Some models are also equipped with advanced driving support systems in a first for mini cars, such is the latest automatic high-beam headlight control that avoids blinding the drivers of oncoming vehicles.
First full model change at the end of 2017: Spacia (Suzuki)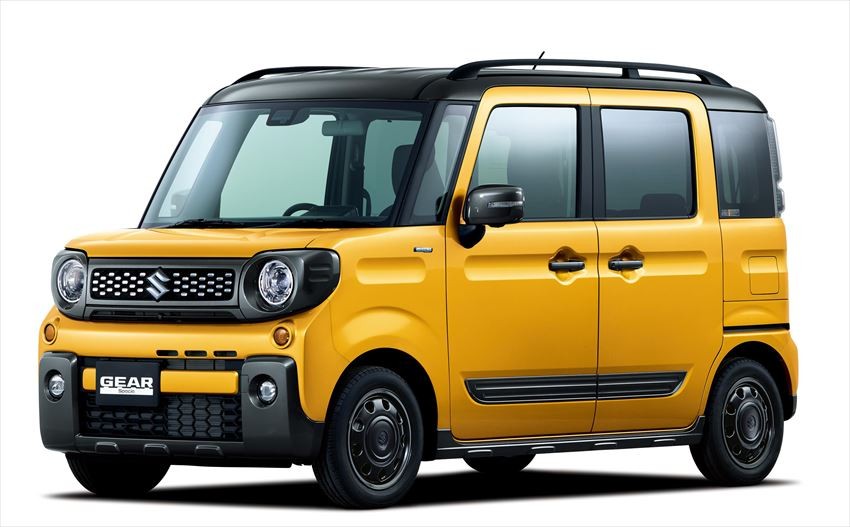 Honda and Daihatsu had the edge on Suzuki for long time with their Super Height Wagons until the release of the second-generation Spacia at the end of 2017. It was a big hit and Suzuki quickly regained popularity. The reasons for this success are the casual and stylish looks and it is offered in a mild hybrid version with a small electric motor supplementing the internal combustion engine.
Nissan and Mitsubishi co-developed model: eK Space / Days Rooks (Mitsubishi Motors / Nissan)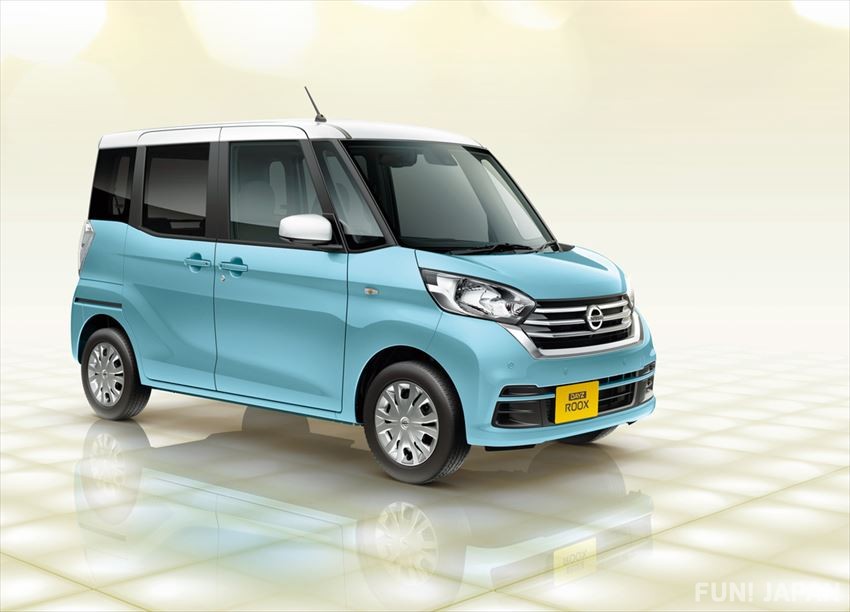 This Super Height Wagon, which was developed jointly by Mitsubishi and Nissan, was introduced as the first mini car equipped with a 360-degree camera function that allows the driver to have a bird's-eye view of the car when parking. It was an advanced model at the time of its release in 2013, and even though it is not the most recent model, it has retained its popularity. A model update is expected later in 2019.
Super High Roof Wagon: Wake (Daihatsu)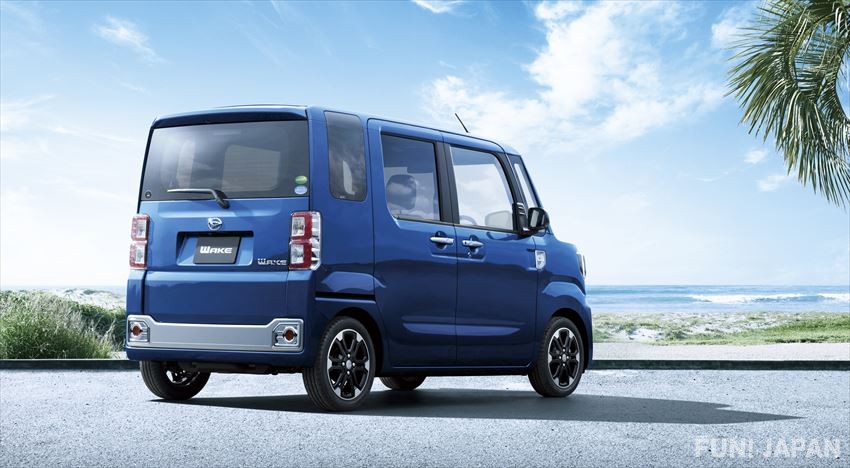 A super-high-roof wagon measuring over 1,800 mm tall that even exceeds the standard for Super Height Wagons. The height of the cabin ceiling is 1,455 mm, so that shorter passengers can stand up. The interior is very spacious, so it is suitable also for business use. However the number of units sold is relatively low, possibly due to its high price compared to other Super Height Wagons. Does this mean a total height of approximately 1,800 mm is just about the right size after all?
Making the best of a small car is a special expertise of Japanese motor industry, and these Super Height Wagon are a typical example of that. Would you like to get a car like these if it's available in your country?
[Survey] Traveling to Japan