A Sacred Place with an Ancient Pilgrimage Route; Kumano in Japan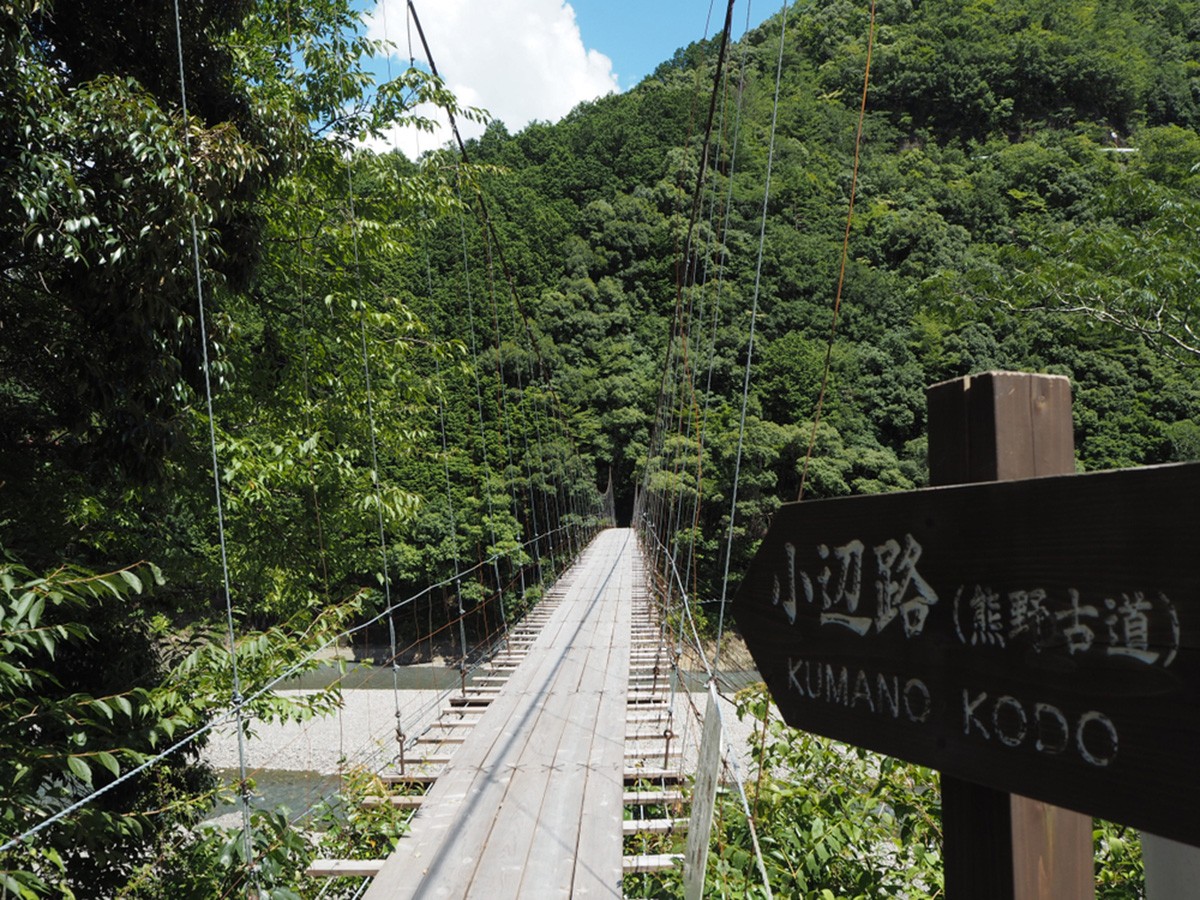 Kumano is a vast tourist area that lies between Wakayama and Mie prefectures. It is famous as a sacred place at where gods descended on earth in the ancient time. The cultural landscape including Kumano Kodo and three Kumano Jinja shrines is designated asan World Heritage as a "Sacred Sites and Pilgrimage Route in the Kii Mountain Range."

About Kumano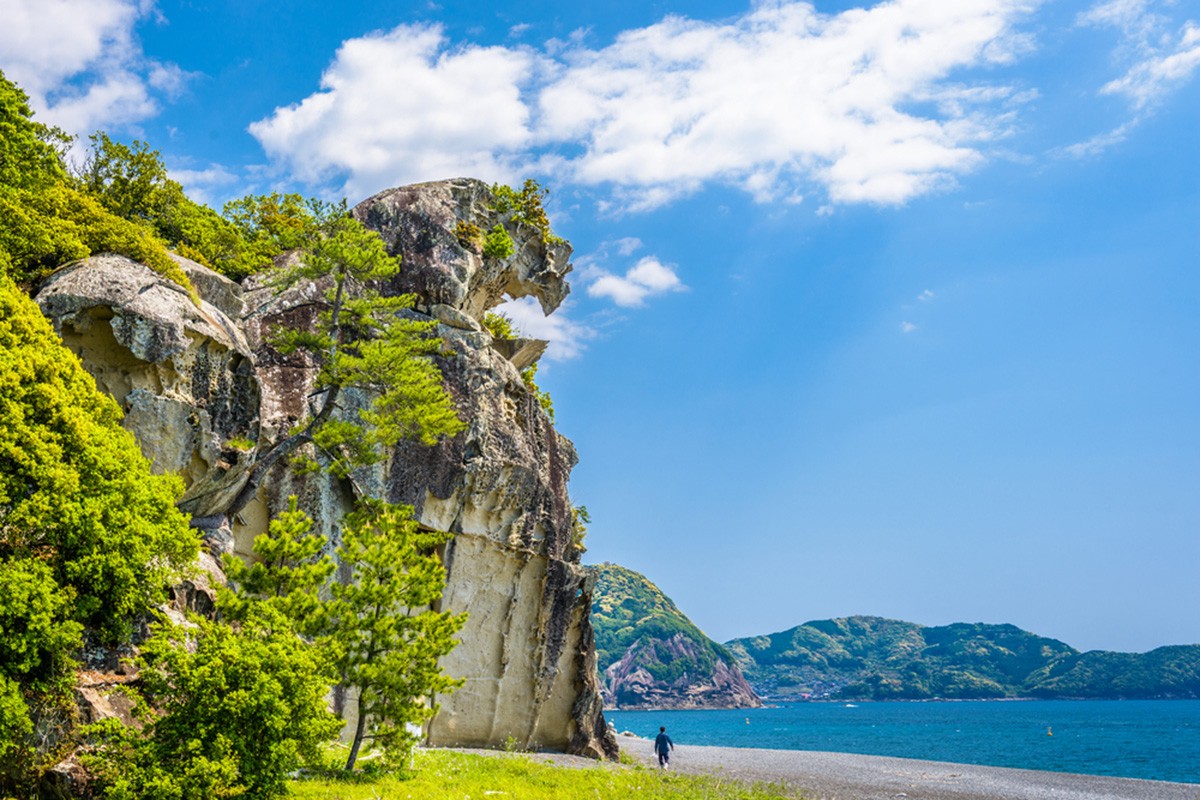 Kumano is in the south of Kii Peninsula. Its tourist areas is divided into six smaller areas as Tanabe city, Shingu city, Nachi-Katsuura town, Kitayama village, Daiji town of Wakayama Prefecture, and Kumano city of Mie Prefecture. Each of these areas offer various tourist spots such as temples and shrines, hot springs, and leisure sites for marine activities. and the like.

Kumano: Things to do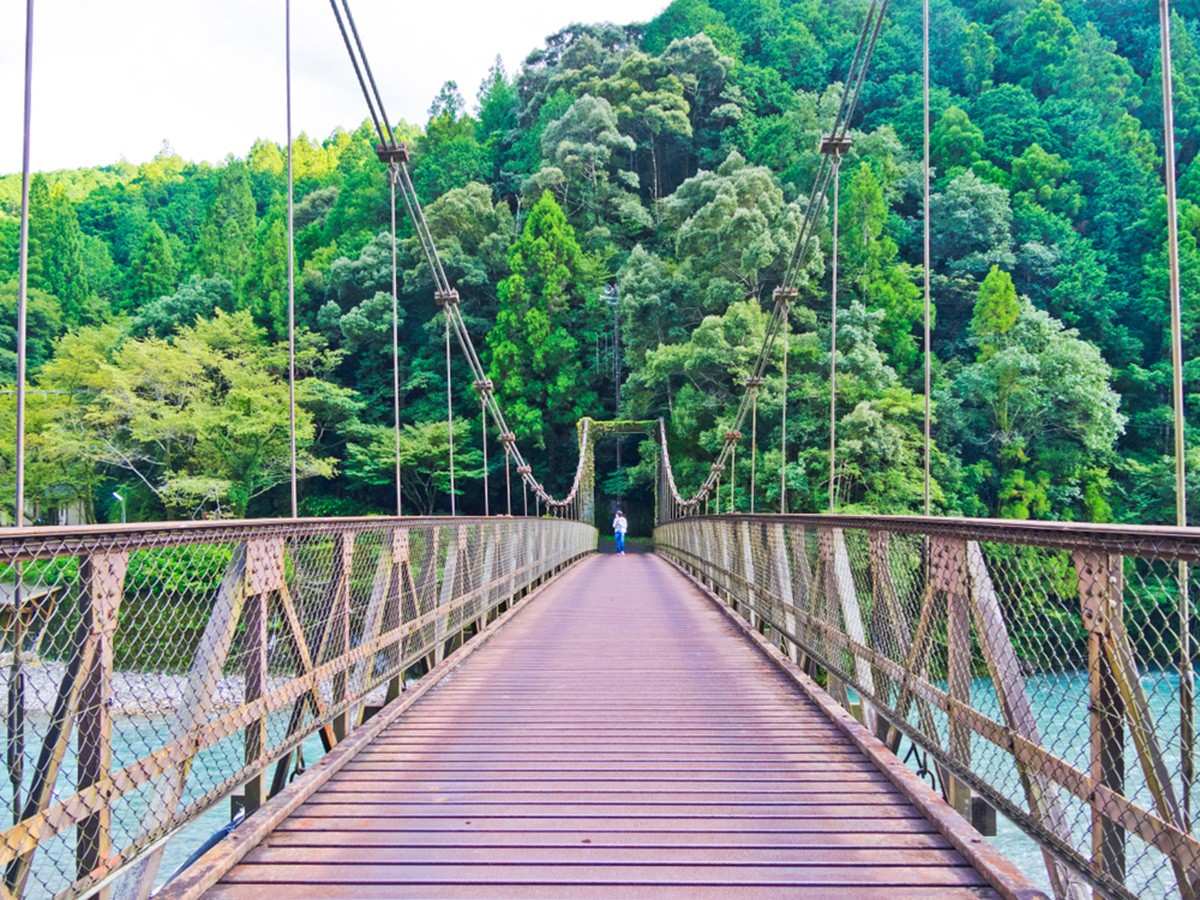 Kumano has lots of attractions. In this section, we will introduce some must-visit in the Tanabe city, Shingu city and Nachi Katsuura town, which are the representative parts of Kumano.

Tanabe city area with Kumano Hongu Taisha and Kawayu onsen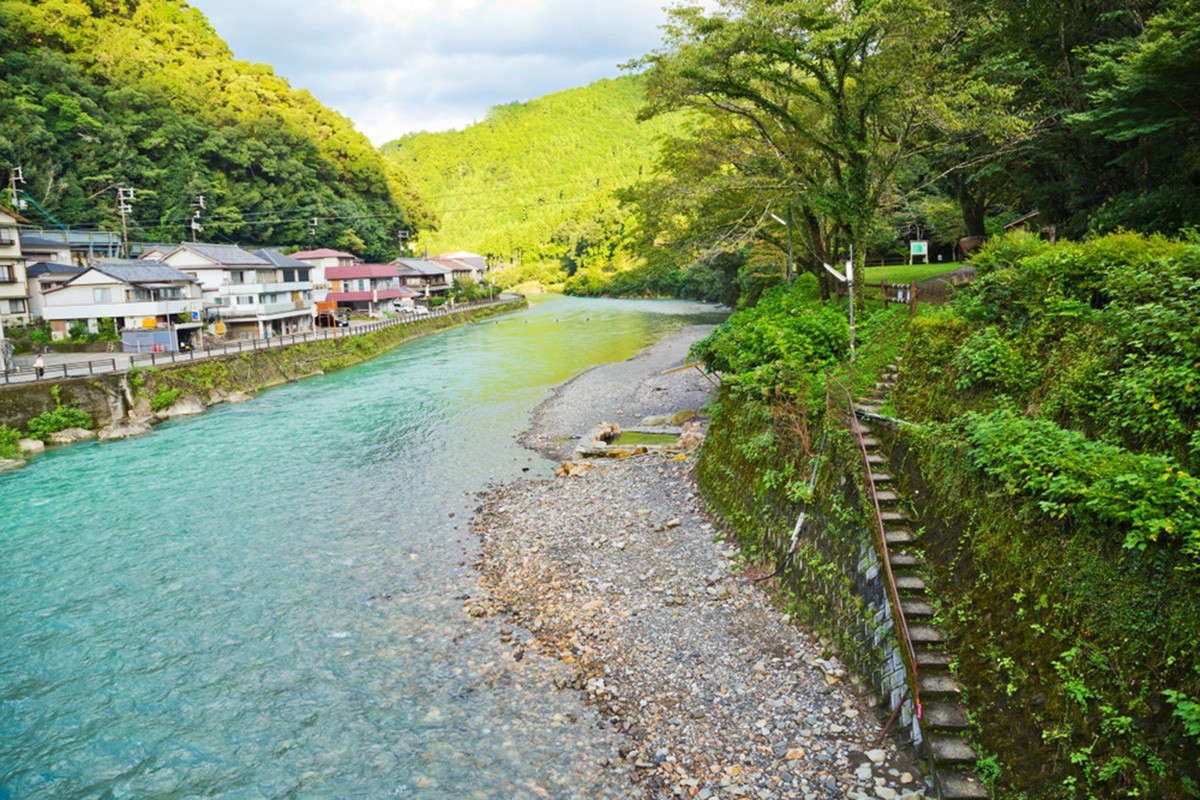 Tanabe city is the gateway area of Kumano. It has lots of various tourist spots such as shrines and temples, hot springs and scenic spots,. The Kumano Hongu Taisha shrine is a must-see. It is the headquarters for more than 4,700 Kumano jinja shrines in Japan, and the shaden main hall is magnificent.
Let's have a look of the Kawayu Onsen in the Kumano Hongu onsen village as well. At here, you can enjoy a heart-soothing experienceat the open bath by the digging riverside, and taking the giant Sennin-buro by wearing a swimming suit in winter season.
Shingu city area with Kumamo Hayatama Taisha and Kimono experience
Shingu city is to the east of Tanabe city at where visitors can enjoy viewing precious historic sites and scenic spots as well as trying on Kimono.
First off, Kumano Hayatama Taisha is a beautiful shrine whose shaden building is in vivid vermillion red. Shrine precinct holds a big 1000 years old nagi tree, which is designated as a natural monument.
Let's check out "Kimono experience Kumashiroya" as well. You can enjoy trecking in the vintage street of Shingu city in a rental kimono and/or yukata garment.
Nachi Katsuura town area with Nachi Katsuura Taisya and Nachi Falls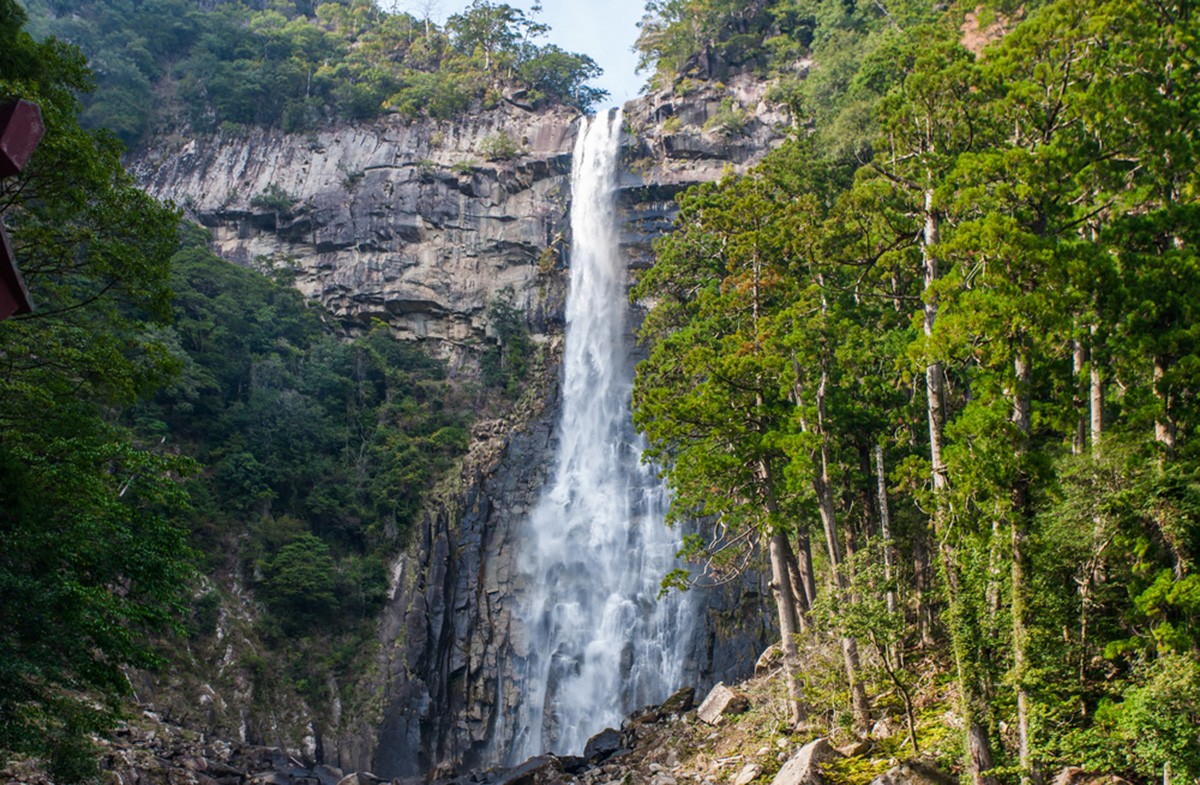 Nachi Katsuura town is a tourist area to the south of Shigu city. It has lots of attractions such as Kumano Nachi Taisha and Nachi Falls, as well as Ki-no-Matsushima cruising in a sightseeing boat, marine sport, and Heian Costume rental dressing.
First, Kumano Nachi Taisha is a famous shrine for its vermillion lacquered Honden and Shaden buildings. The precinct of the shrine is gorgeously decorated with bloom shidare weeping cherries and hidehira cherries in the spring season. There is a festival called Nachi Fan Festival at the shrine on 14 July every year.
Nachi Fallsin approximately 15-minute walk from the Nachi Taisha shrine is another must-see. The stunning waterfalls run is 133 meter high and rank top in Japan for its height and amount of water flow. It is also famous as one of the three best waterfalls in Japan. 
Kumano Kodo: Kumano Sanzan pilgrimage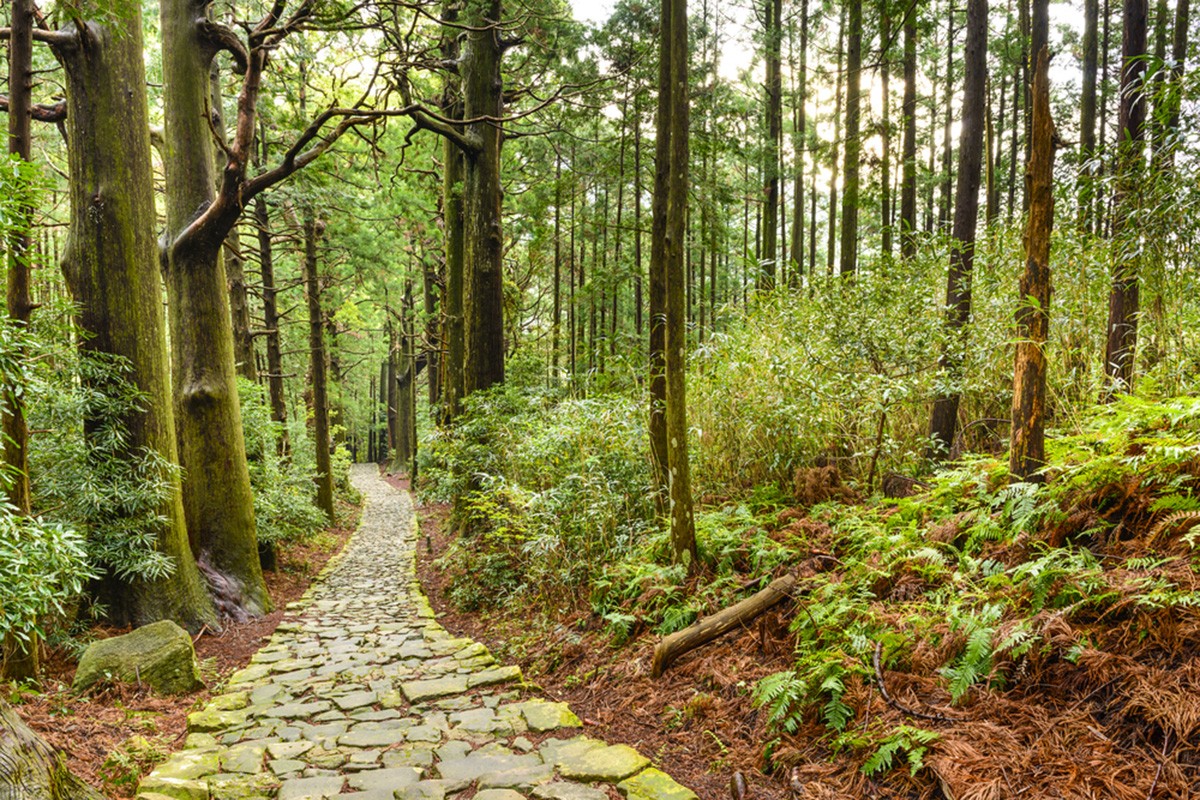 Kumano Kodo is pilgrim routs to Kumano Sanzan, i.e. Kumano Hogu Taisha, Kumano Hayatama Taisha and Kumano Nachi Taisha. There are various access routes from Wakayama, Nara and even Mie. Nakahechi, Ohechi, and Kohechi in Wakayama prefecture, pilgrim routes in ancient Japan, are designated as World Heritage"Kumano PilgrimRoutes"
Kumano: Foods and Restaurants
Kumano is famous for its seafood, such as Mehari sushi and Sanma (Pacific saury)sushi .
There are many restaurants serving these delicious dishes are around the Kumano Sanzan as well, so you try to pop in there before/after your shrinevisits!
Kumano: hotel and ryokan
First, Tanabe city area holds many hotels, ryokans and guest houses around the JR Kii Tanabe Station.
Shingu city area has many hotels and ryokans around the JR Shingu Station, with some just-sleep hotels for approximately JPY 3,000 per night (as of Sept 2019).
Nachi Katsuura town area holds a lot of ryokans along the coast from the JR Kii Katsuura Station.
In Daij and Kitayama areas, with smaller number of accommodation facilities, there are some cosy choices such as minshuku lodgings and cottage style inn.
Access to Kumano: from Osaka
When visiting Kumano from Osaka, you take trains from JR Shin-Osaka Station for JR Kii Tanabe Station. The limited express takes 2 hours and 10 minutes i from JR Shin-Osaka Station.
Tourist spots of Kumano are scattered in different areas, so you may want to utilize trains and buses from the JR Kii Tanabe Station.
Spot information
Spot name:Kumano(JR Kii Tanabe Station)
Address:1-24 Minato, Tanabe-City, Wakayama 646-0031
Access:Shin-Osaka station → [JR]approx.2.5 hours → Kii Tanabe station
Wi-Fi:Not available
Language:English
Credit cards:VISA, MasterCard, JCB, AMERICAN EXPRESS, Diners Club International
[Survey] Traveling to Japan
Recommend