Learn about Japan's Traditions & Innovations! FUN Discovery in This Summer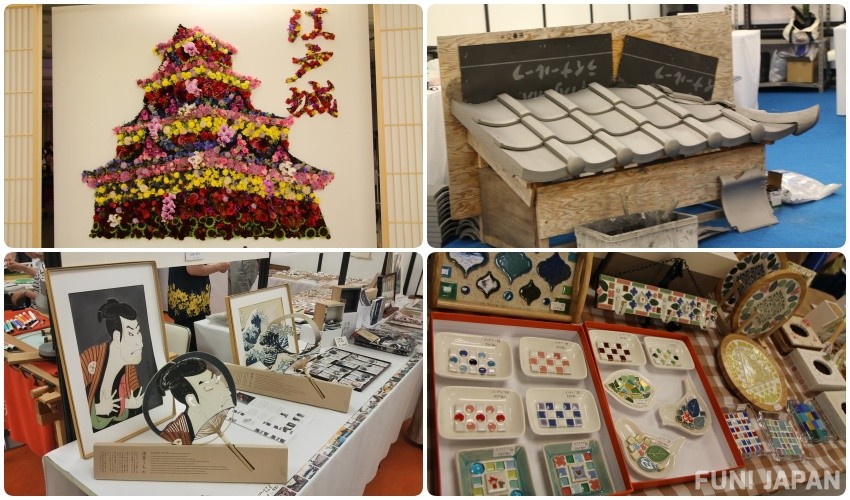 "Made in Japan" presented by the experts in Japan is worldwide famous and loved for its promising quality. Plus, new technologies keep coming and improving. The event "Monozukuri- A Celebration of Japanese Artisanal Techniques" bought these "professional skills" close to participants an interactive way at Tokyo in this summer. Our FUN! JAPAN Team was there to experience the impressive attractions!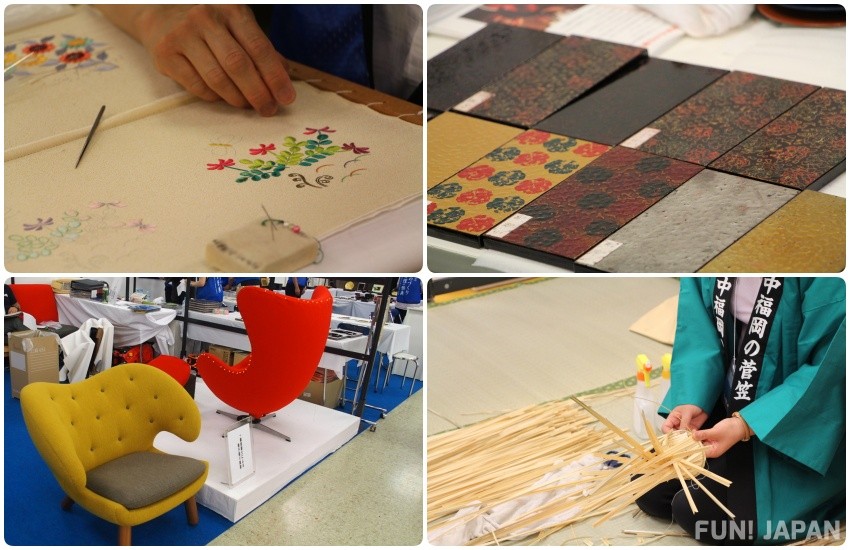 The Origin of Plasterwork- Shikkui Plaster Painting on Huge Walls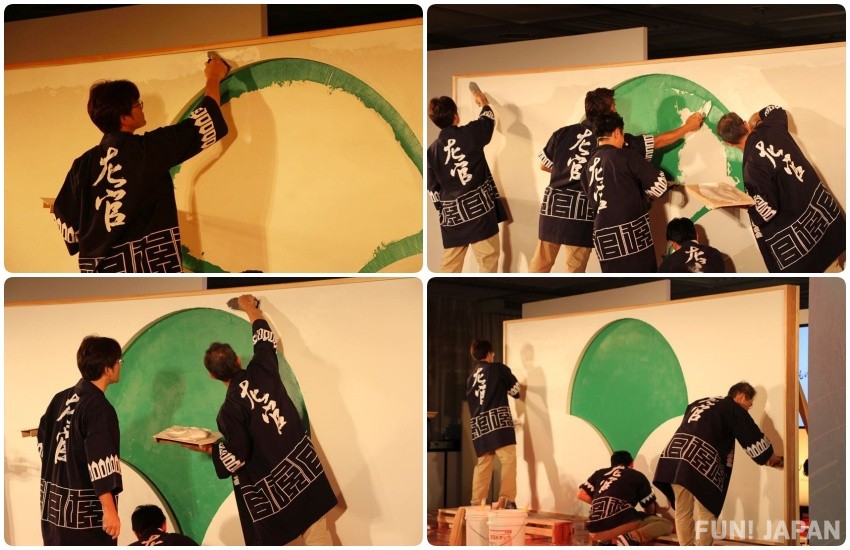 "Plasterwork" refers to pargeting and constructions done by plasterwork professionals. Sophisticated skills are needed for wall-painting and. At the event, former K-1 WORLD MAX world champion Masato and plasterwork experts preformed a fascinating live show using "Shikkui Plaster"- a unique paint originated from Japan, with slaked lime as its main ingredient. It has been used for rendering works for castles in Japan since the ancient times.

Ritual of Cleaver- Japanese Cuisines in History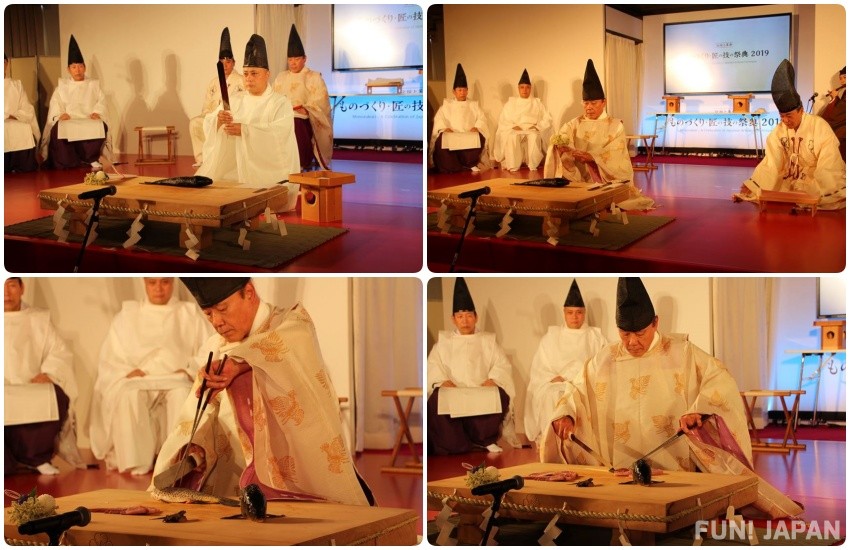 A "Cleaver ritual" was held at the event by Mr. Takahiko Shijo, the 41st generation of the head family of the Japanese cuisine and culinary art. It is a ritual to express gratitude to food with a long history of 1,200 years. In the austere and solemn ritual, all performers dressed in the attire of Heihan times.
Japanese Omelet Rolls Workshop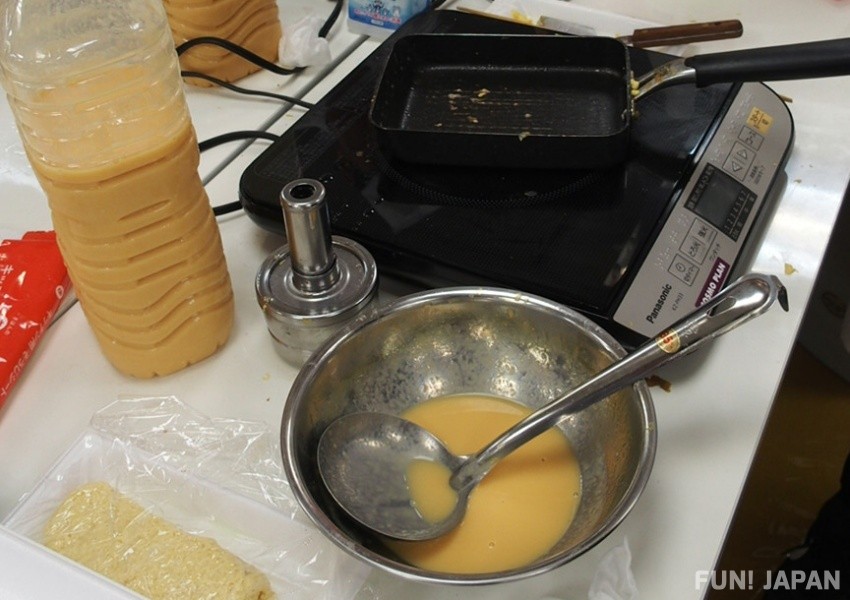 In the food area, there was a Japanese omelet roll cooking workshop perfect for those who would like to learn how to make the Japanese classic, and those who have not experienced cooking it before. The workshop were held by representative from Tokyo Japanese Cooking Professional Alliance. (Participation fee: JOY 600 yen)
Make the omelet roll in this way.
Step 1) Add salad oil in a rectangular shape omelet fry pan.
Step 2) Pour in one ladle of egg mixture and let them set thinly at edges.
* Break bubbles by chopsticks. Beginners can use a spatula in this step.
Step 3) Gently fold up the cooked portions towards yourself.
Step 4) Add in salad oil in the fry pan and push away the cooked portion.
Step 5) Let oil flow in the part closer to yourself, add another ladle of egg mixture and let them set all over the pan, remove bubbles by spatula. Repeat one more time (the 3rd time). And, enjoy!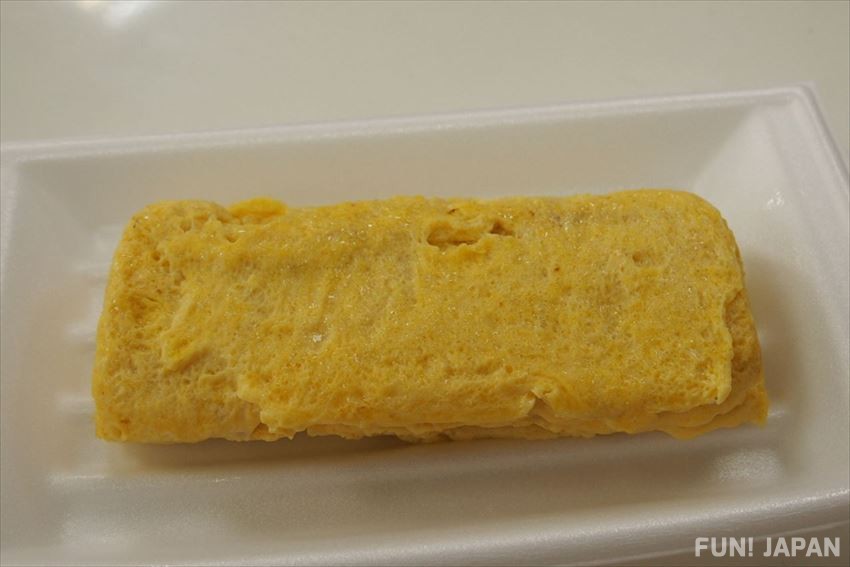 Furthermore, there were fun rental yukata and kimono corners at additional charges in the garment area. The free embroidery and name card workshops were equally attractive, too. "Monozukuri- A Celebration of Japanese Artisanal Techniques" is an annual event and it will be held in the coming summer as well. Do not miss it when you are around in Tokyo in summer! 

[Survey] Traveling to Japan