8% + 7% Off at Bic Camera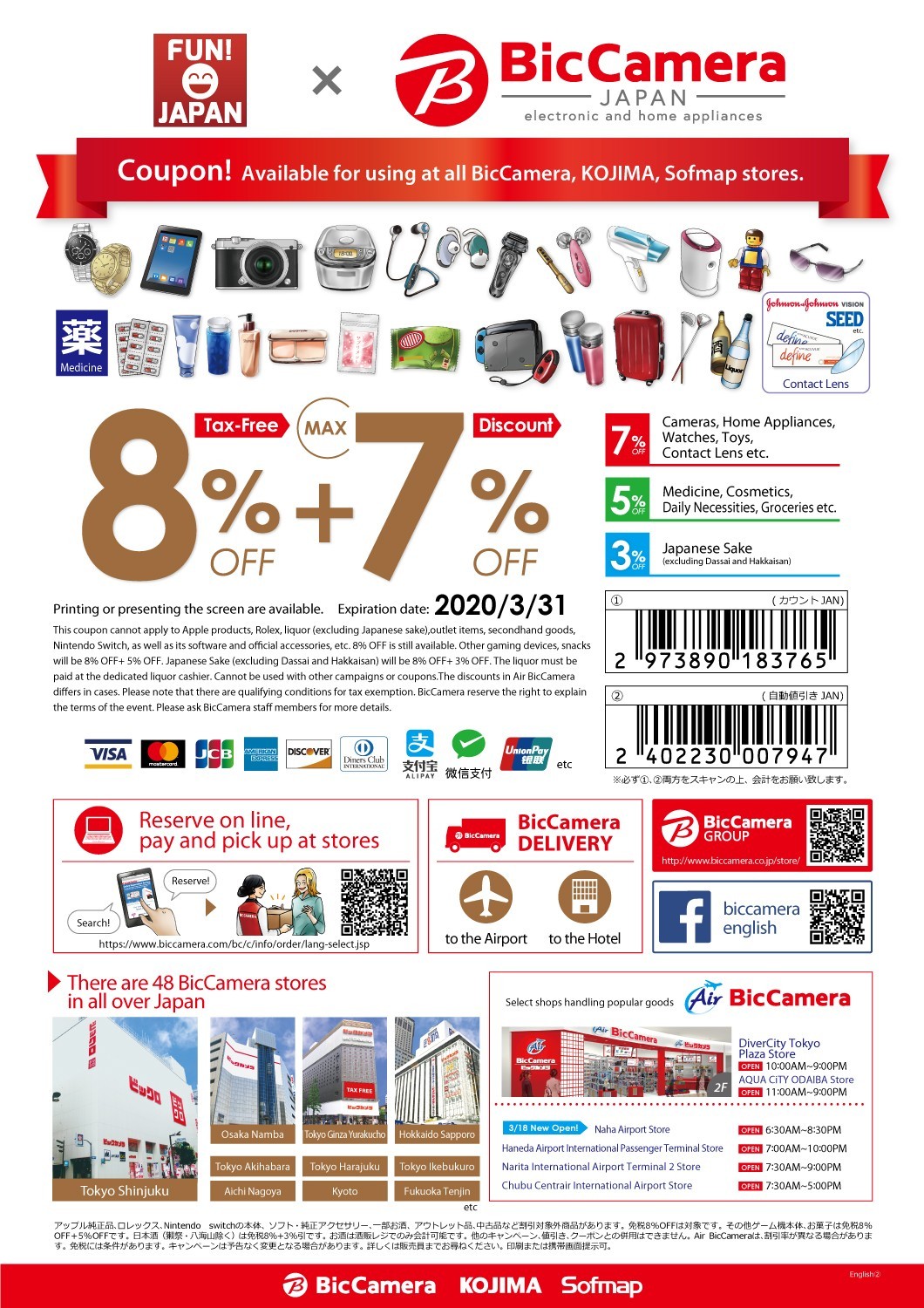 Please show coupon above to cashier before your payment in Bic Camera, Kojima, Sofmap stores all around Japan
Here, we also explain how you can enjoy your shopping in Bic Camera.
1. Wide selection of cosmetic and beauty products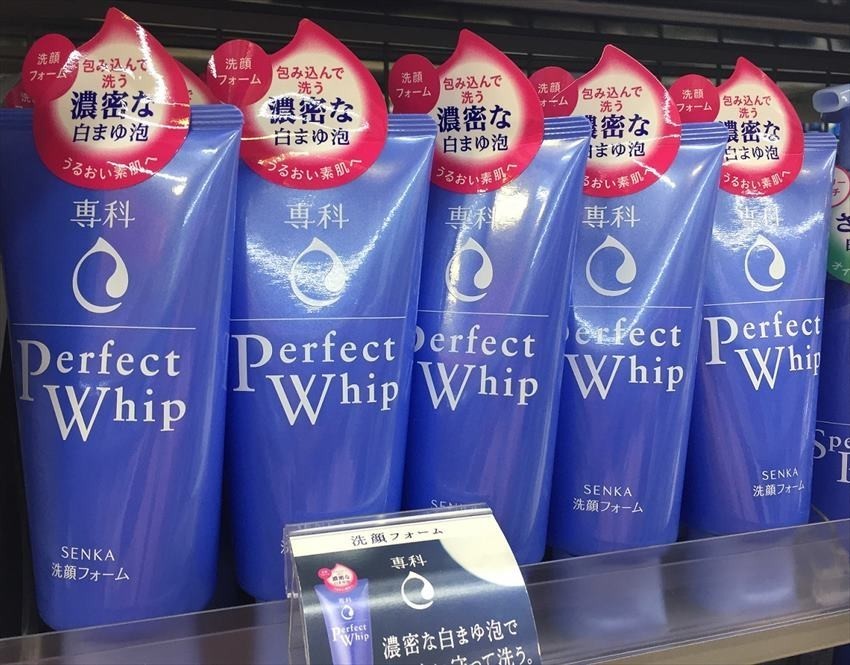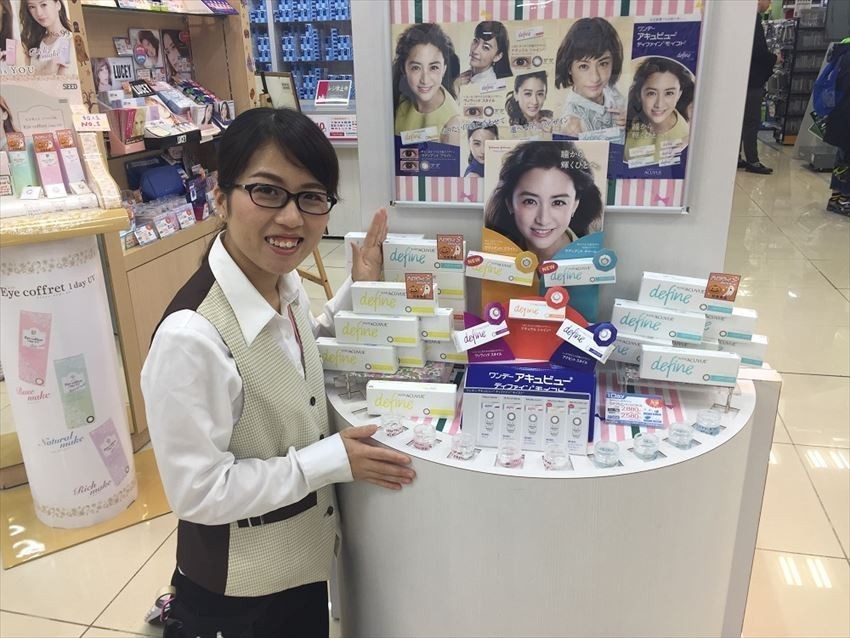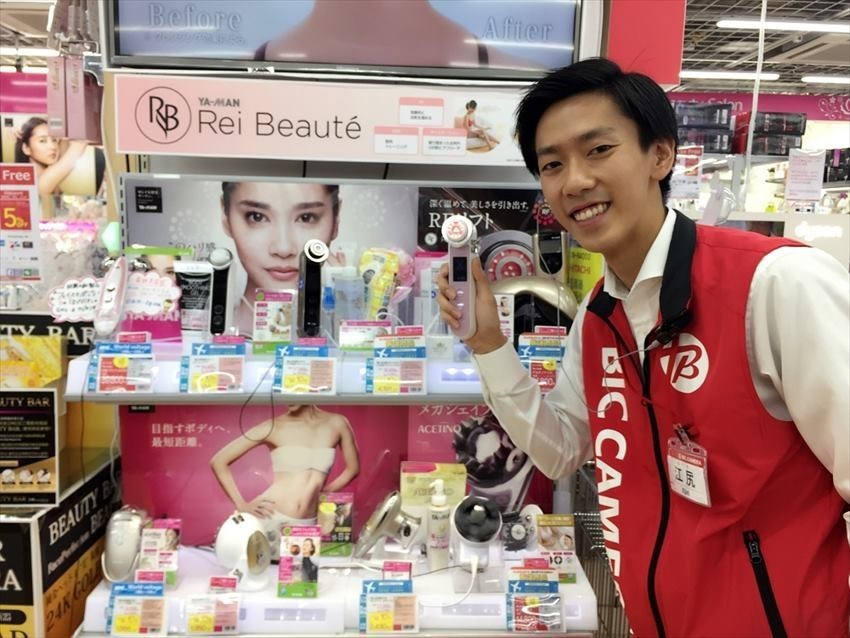 Not only trendy cosmetic masks, make-up, facial washer etc. is available here, you can also find the latest beauty equipment to enjoy saloon standard treatment at your own house. You can even try them before buying it.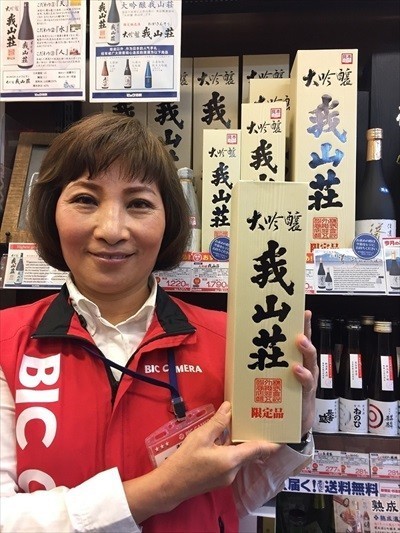 2. Men enjoy shopping at here too!!
Are you looking for the latest G-shock for yourself or Baby-G for your girlfriend? Are you looking for the ball pen that suit you the most? (Erasable FRIXION BALL ball pen is also available here.) How about having some snacks while you are waiting your wife to finish her shopping?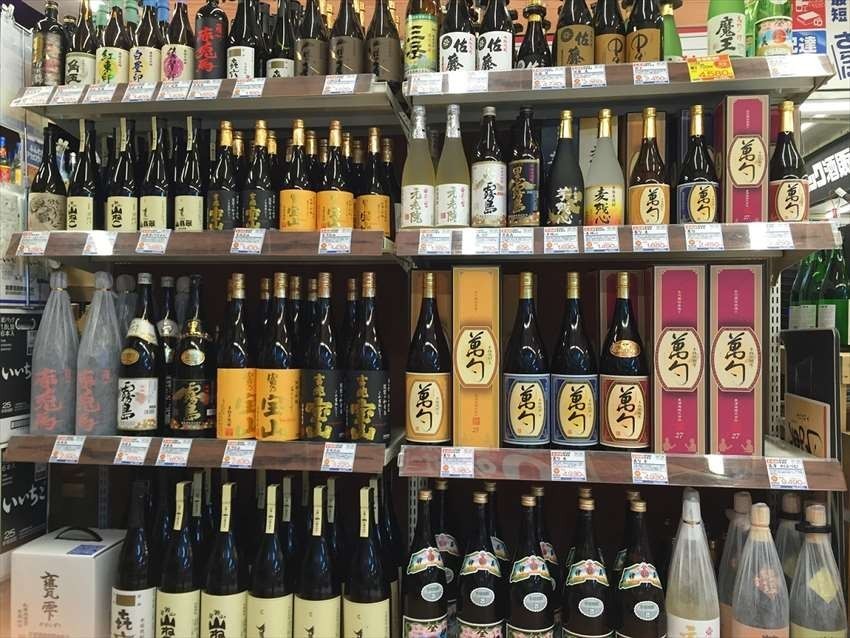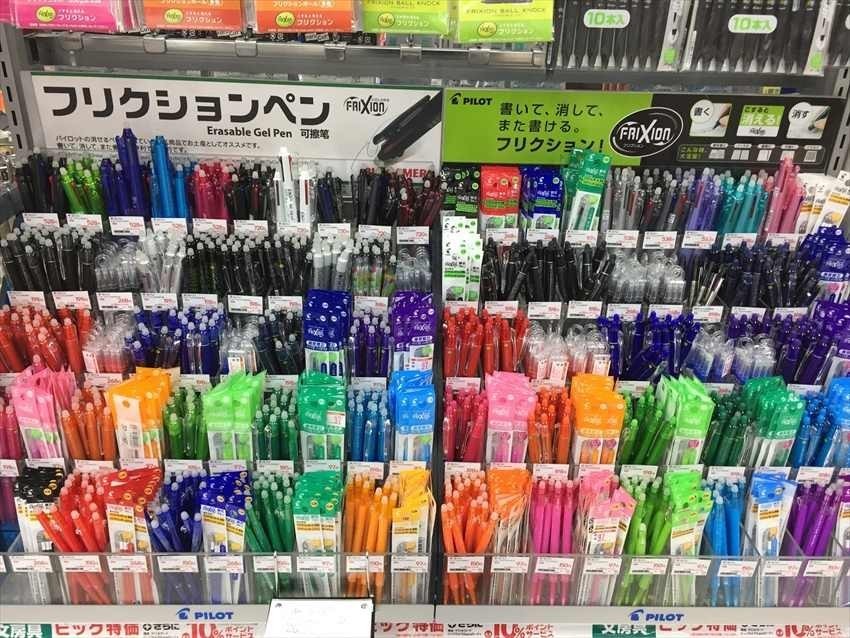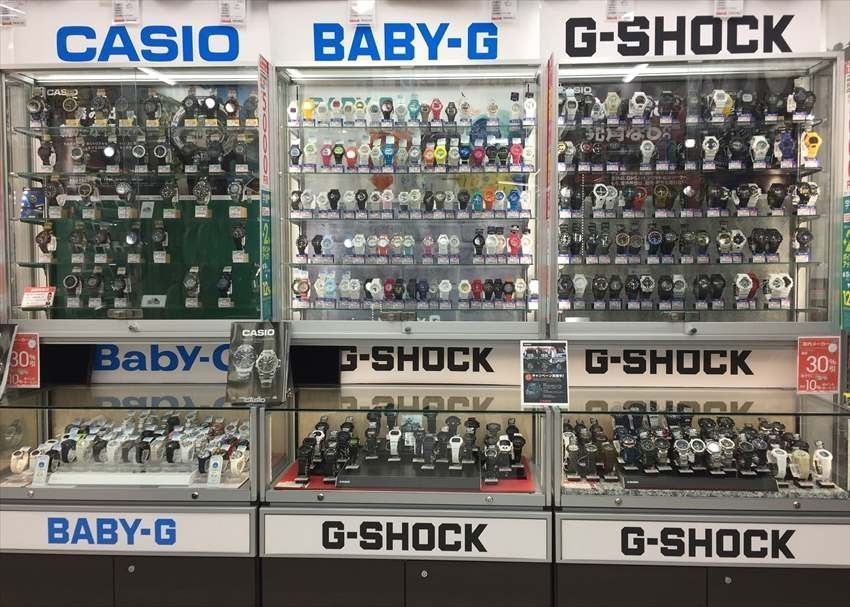 You can find Dyson vacuum with high suction power, handy steamer iron etc. too.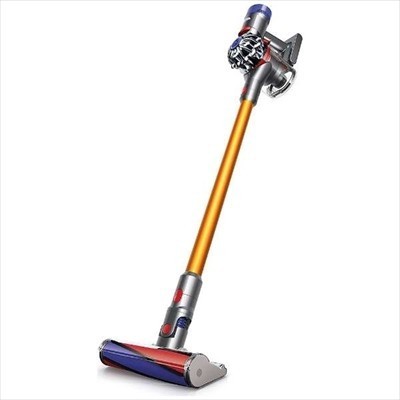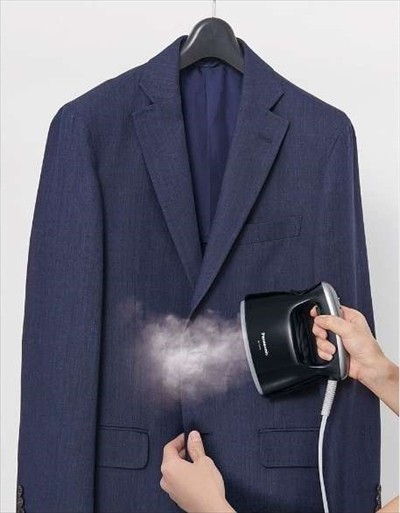 3.Even your kids will enjoy here!
Not only you can find games and toys like LEGO, PS4 etc., you can also find baby products like bottles, diapers etc. here.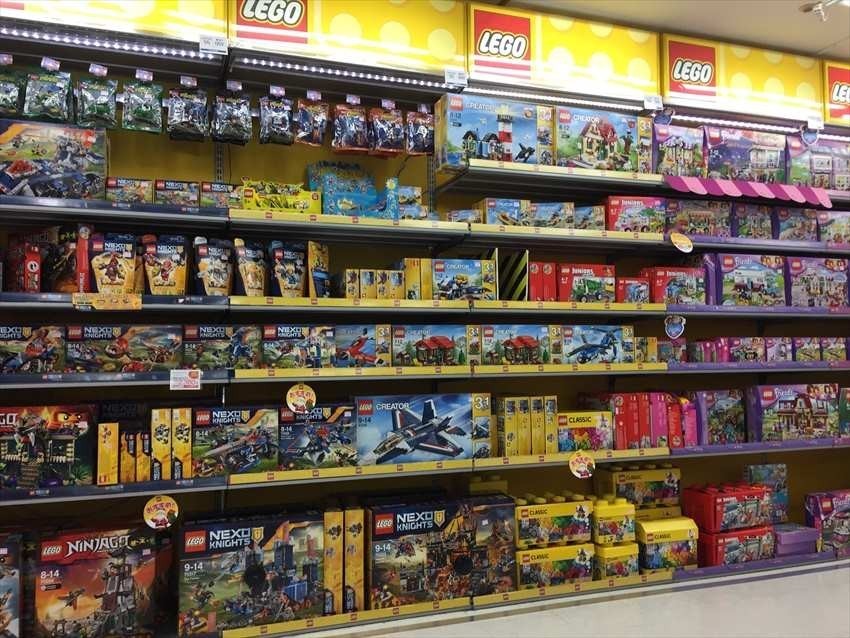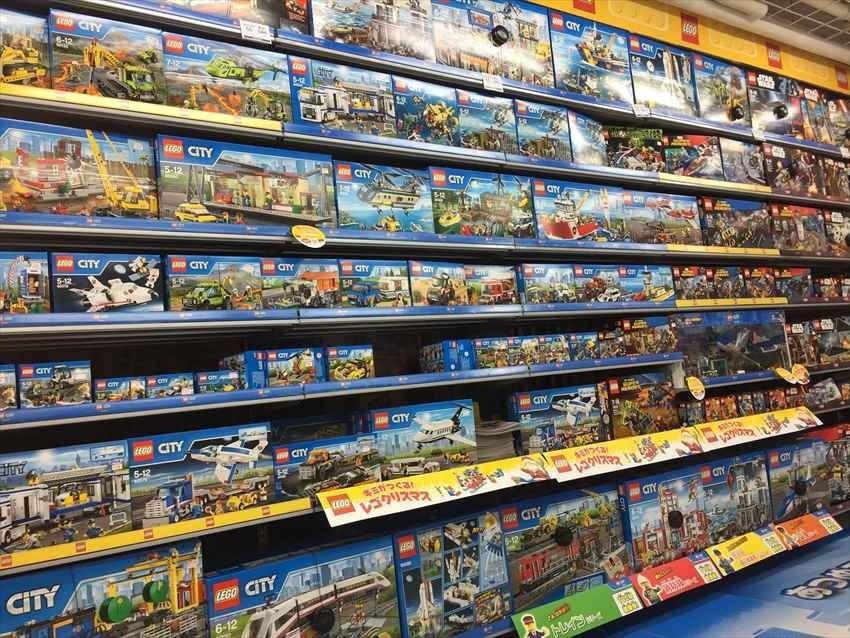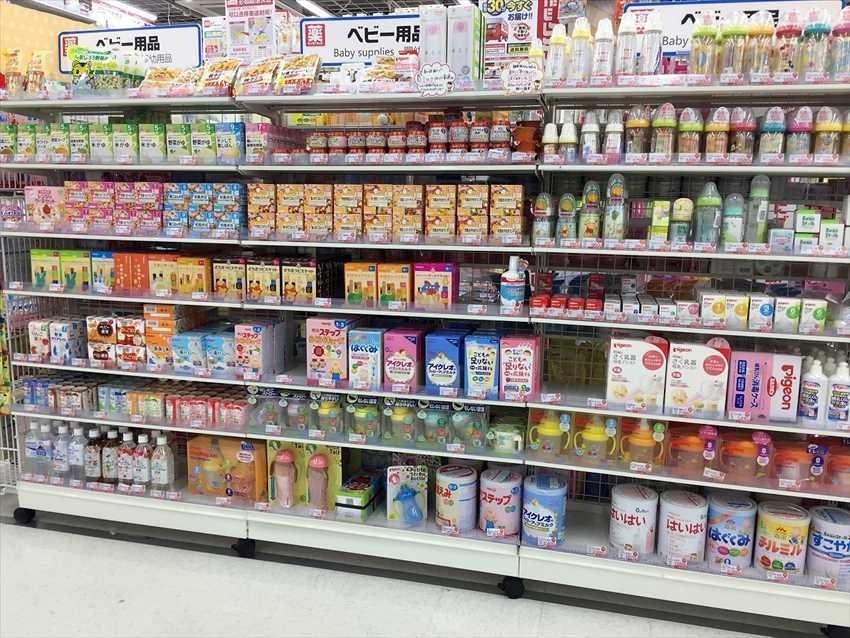 4. Delicious Japanese snacks
Why don't you try Cororo Gummy or Kitkat Chocolate with different flavors? Also, the famous instant noodle is available here.
5.Good customer service
Do not worry if you don't speak Japanese! Bic Camera has staffs who can speaks English and Chinese.
Do not worry about the dragging those heavy shopping bag back to your hotel! For purchase above 8,000 Yen, Bic Camera provides free delivery service to hotels at neighborhood areas. For purchase above 100,000 Yen, free delivery service to main airports is available.
Do not worry if you can only have limited time in the store! Just use Bic Camera online shopping. Do online booking for your products in advance, go Bic Camera and pay on the spot, and then receive your products
http://www.biccamera.com/bc/c/info/order/lang-select.jsp
6. Large area coverage. Easy to access
Bic Camera has 42 stores nearby main train stations in Japan. You can visit our Ginza Yurakucyo branch, Shinjuku (BICQLO, Shinjuku Station East Exit, Shinjuku Station West) branches, Osaka Namba branch etc.
Plus, you can shop in airports too. (Air BICCAMERA Narita Airport and Haneda Airport branches)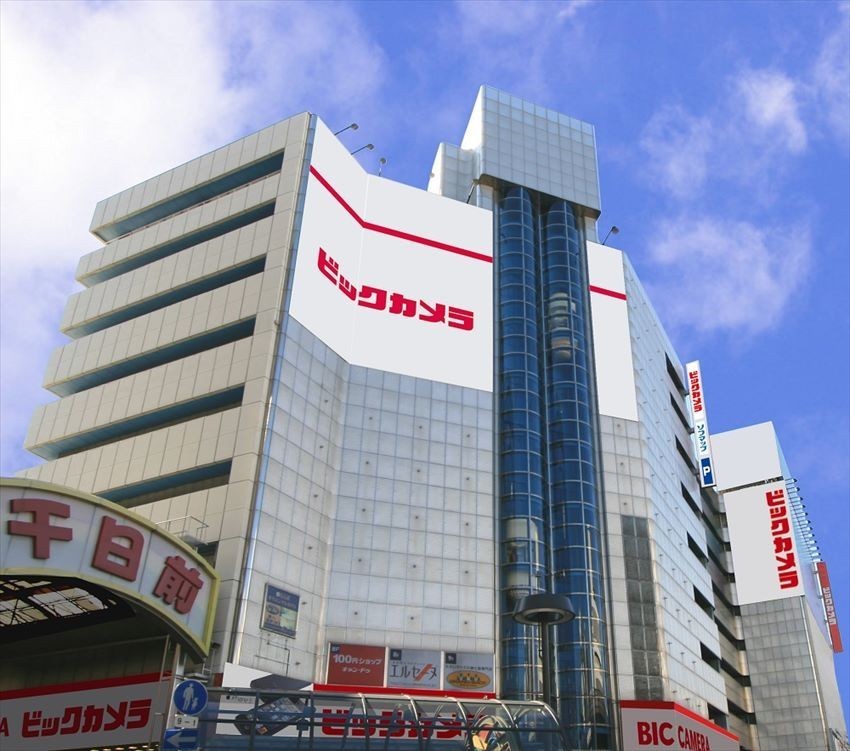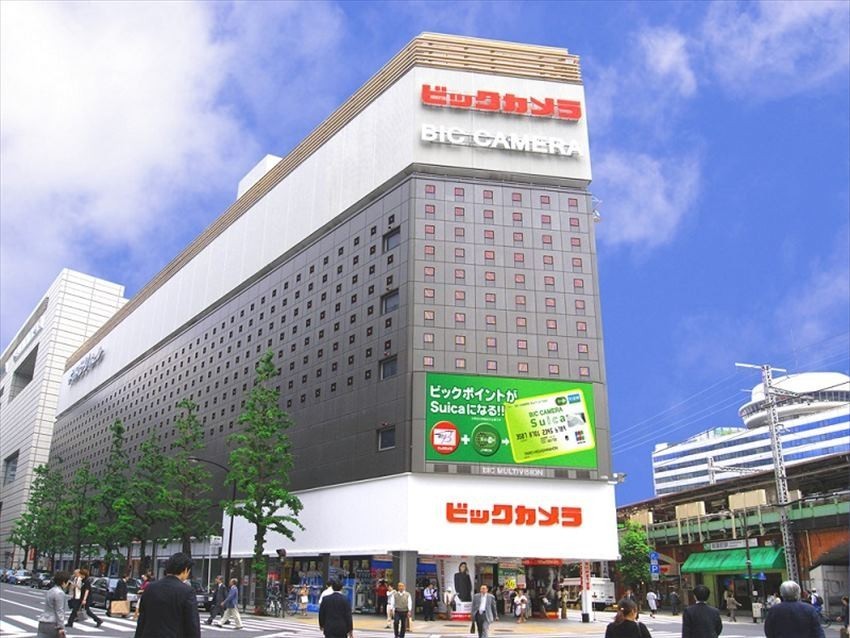 7. Free Wi-Fi access
8. Get your subway one day pass here
You can get one day pass ticket for Tokyo Metro, Hankyu Hanshin Railway or Kintetsu Rail Pass from 15 Bic Camera branches at Tokyo, Osaka, Kyoto, Nagoya and so on.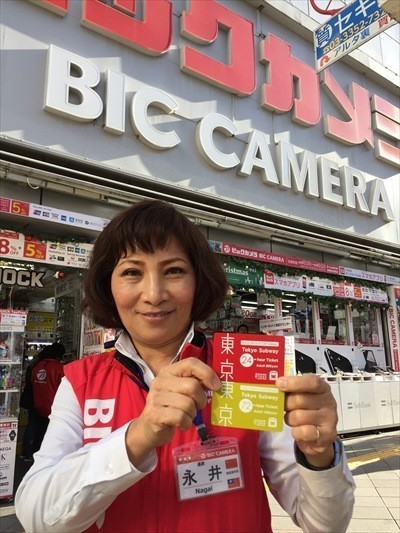 So, what do you say about this article?
Did you get enough information about the Tax Free plus 7% discount coupon and about how you can enjoy your shopping here in Bic Camera? We welcome your feedback and questions regarding this article.
Please show this coupon to cashier before your payment.