Highlights of Valuable "Kiunkaku" in Atami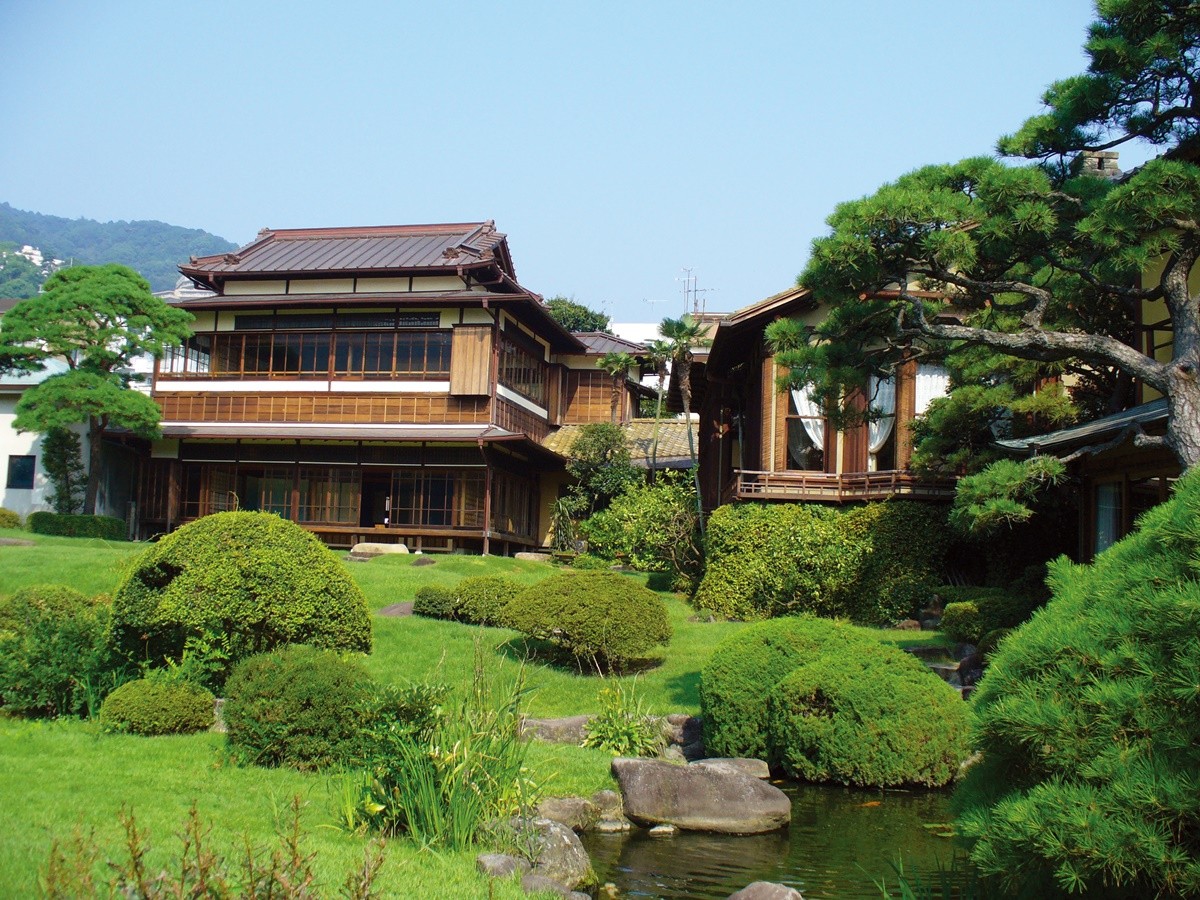 "Kiunkaku" is one of the "Top 3 Villas in Atami" in Shizuoka Prefecture; dating back to the Taisho period, the villa is built around a tranquil traditional garden and it has a range of differently styled rooms. It is absolutely relaxing to just stroll around slowly and taking in the peaceful atmosphere of a prosperous age at the spot.

Kiunkaku is One of the Top 3 Villas in Atami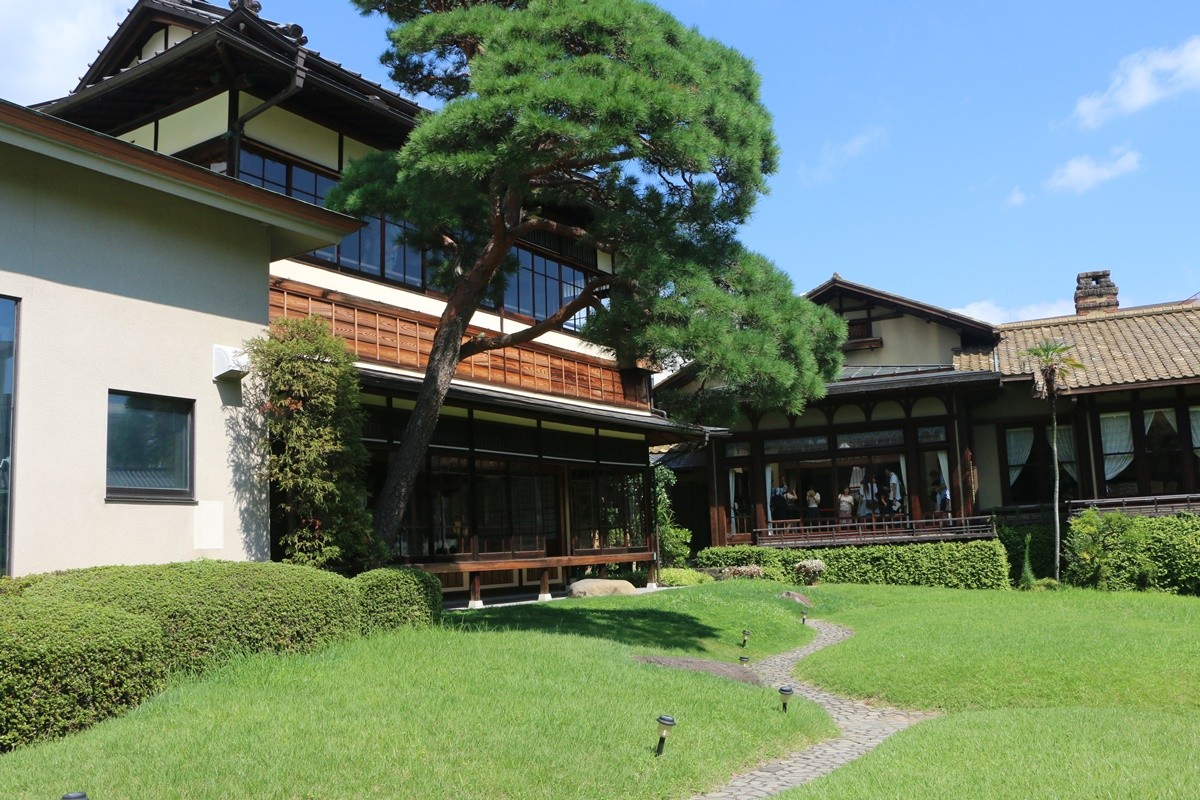 "Kiunkaku" was previously owned by three tycoons from the Taisho to the Showa period, while it was first built as a villa by a merchant in 1919 at Atami-shi, Shizuoka. It is gorgeous and magnificent, and named as one of the "Top 3 Villas in Atami". It was opened as an inn and officially named as "Kiunkaku" in 1947 by its third owner, which was well loved by famous Japanese writers. Its ownership is then transferred to Atami city, it was then beautifully restored as a tangible cultural asset and opened to the public.
Highlights of Kiunkaku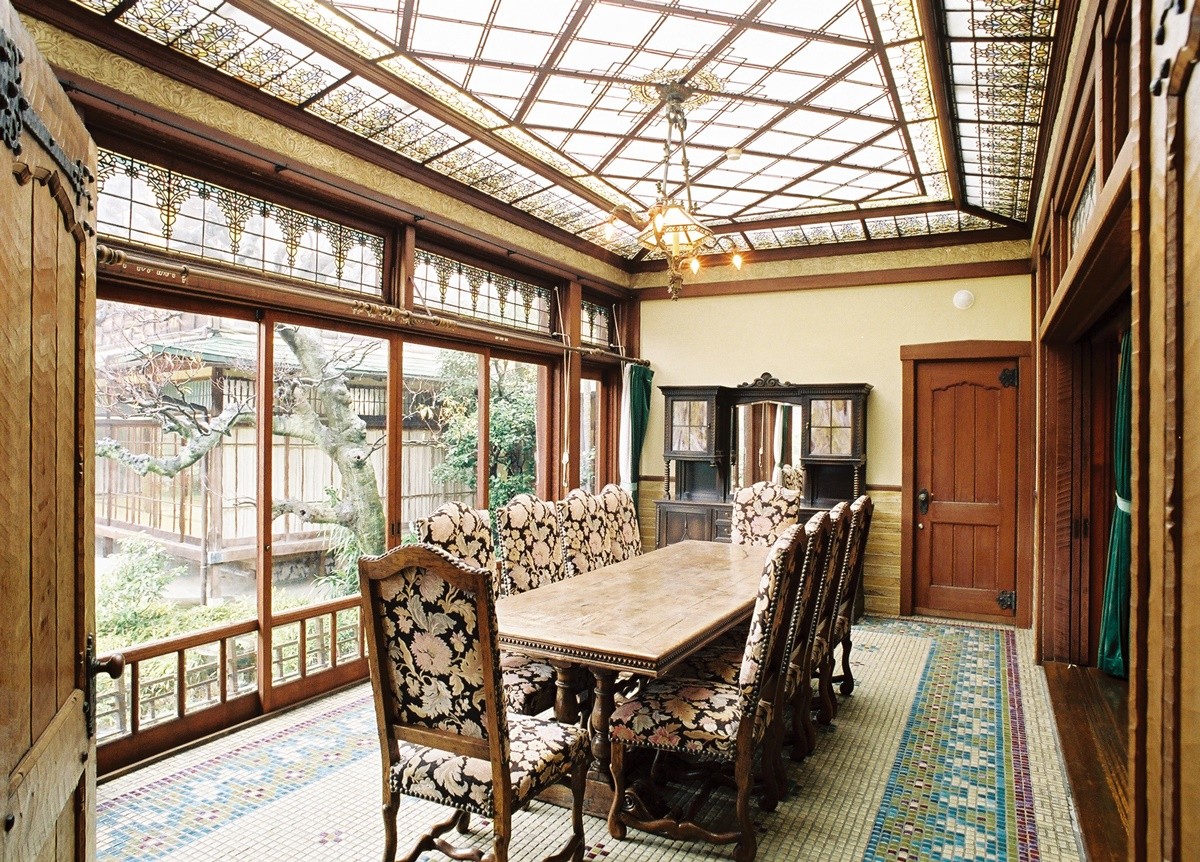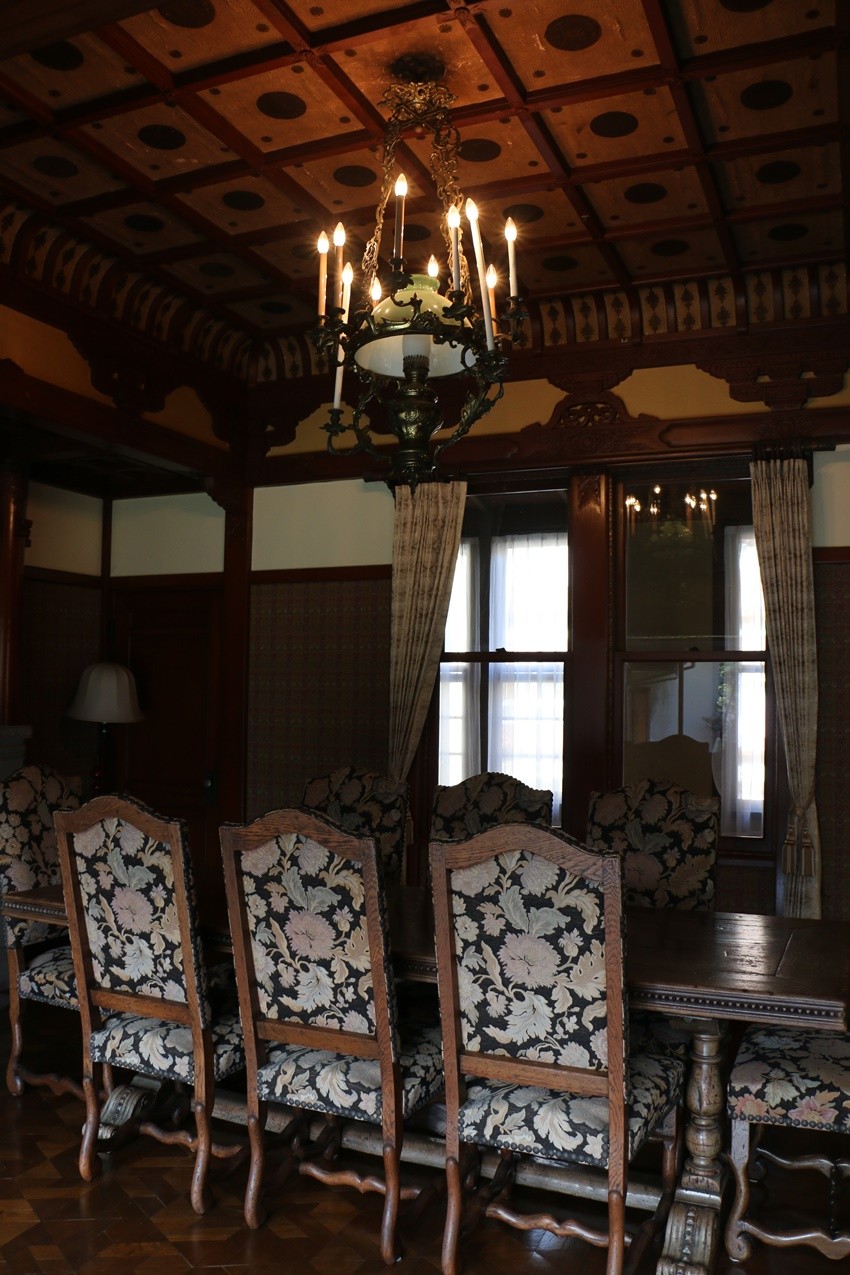 Wakan, the Japanese building with Traditional Architecture
Traditional, elegant Japanese rooms restored by innovative new technologies as shown in its tatami floors and entrance. Walls have been repainted to blue since it was opened as an inn. That is absolutely gorgeous as well.

Yokan, a Western styled complex with a European Taste
Kiunkaku has more than just one Western-style cottages. Tamahime (literally "Prince Tama"), for instance, is a beautiful European room with a fireplace while Japanese design is interestingly kept in its ceiling. 

Sunroom with Art Deco
The Sunroom adjoining the Tamahime are in art deco, with bright, colorful ceiling made with glass and stained glass and multi colored tiles floor as the most eye-catching features.    

Luxury Roman Bath
The Roman bath is luxuriously covered with tiles, together with the stained glasses it just gives a peaceful atmosphere of a prosperous age.

Japanese Garden with Different Tastes in Four Seasons
Kiunkaku's garden is nice for strolling or just watching. What about a relaxing stroll here with different beauties in the four seasons?
Basic Information about Kiunkaku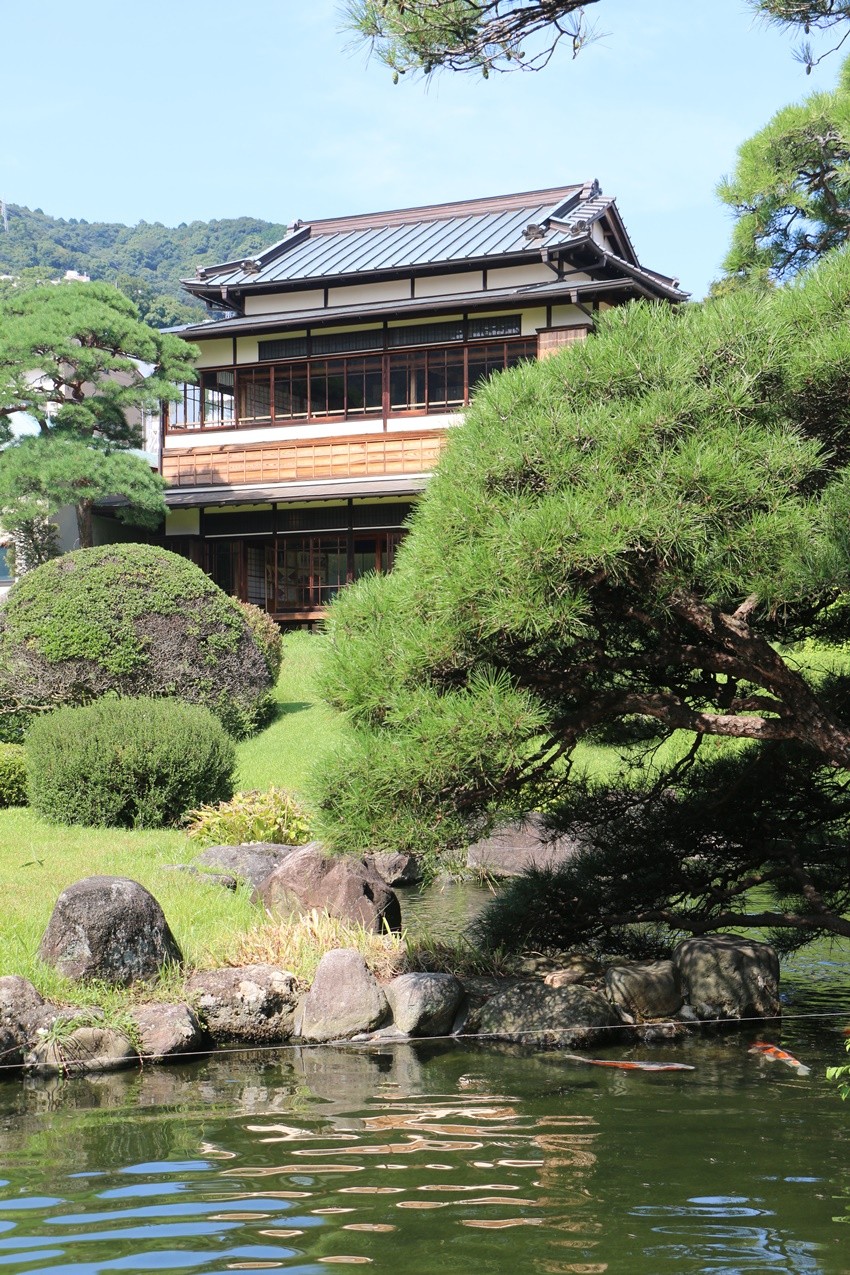 The admission fee for "Kiunkaku" is 510 yen for adults and 300 yen for high schools and junior high school pupils. It opens from 09:00 to 17:00 ( last admission at 16:30). Generally, you need about 40 – 60 minutes to look around the complex and the garden. It closes on every Wednesday (open it the day is a holiday), and from 26th to 30th December.

Get to Kiunkaku in Izu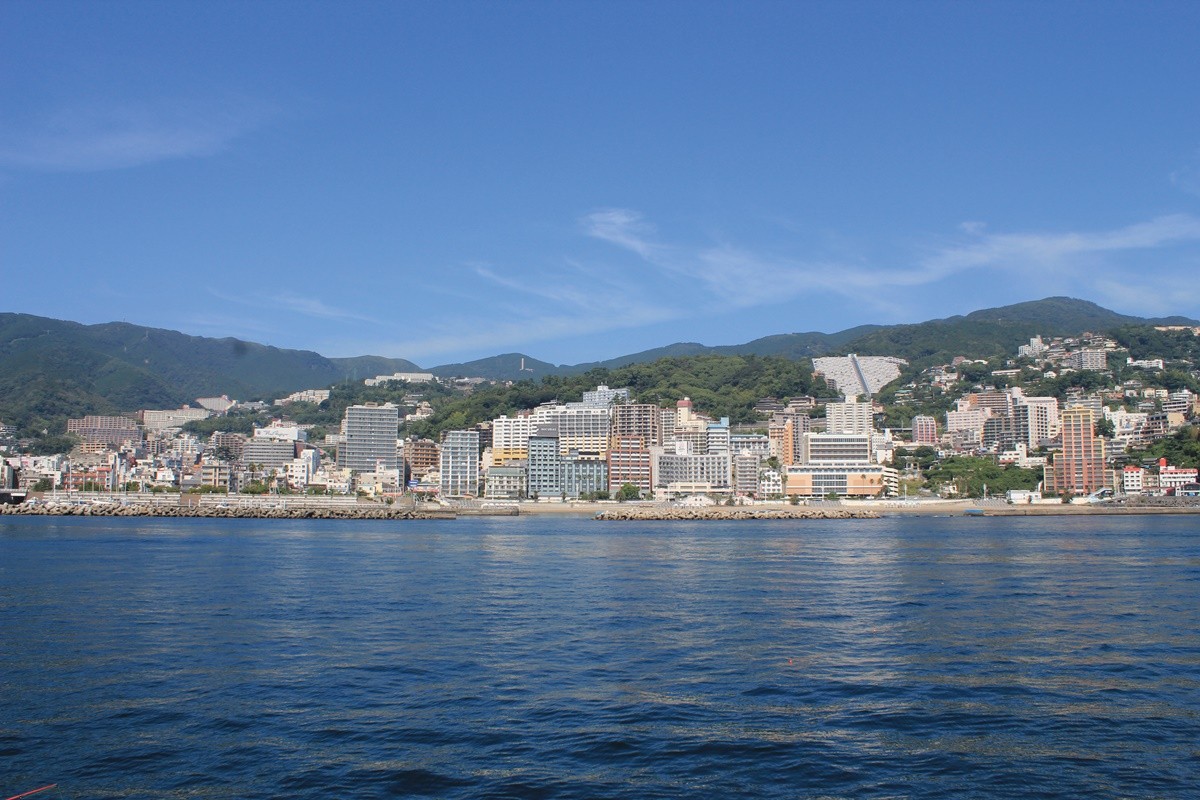 To get to Kiunkaku from Tokyo, take Shinkansen at "Tokyo station" and head to "Atami station", it takes approximately 60 minutes. Then change to Izu Tokai bus at the station and head to "Kiunkaku mae" bus stop which takes around 13 minutes. The villa is right there. 

Spot Information
Spot name: Kiunkaku, Atami



Address: 4-2, Showa-cho, Atami-shi, Shizuoka
Access: Tokyo station 🡪 [Shinkansen] approx. 60 mins 🡪 Atami station 🡪 [Izu Tokai bus] approx. 13 mins 🡪 Kiunkaku Mae… the villa is right there
Wi-Fi: Available
Language: Japanese only
Ticket Purchase: at the entrance
Credit cards:no credit cards accepted
[Survey] Traveling to Japan
Recommend