Paradise for Dessert Lovers! All-You-Can-Eat Dessert Go-Around Bar!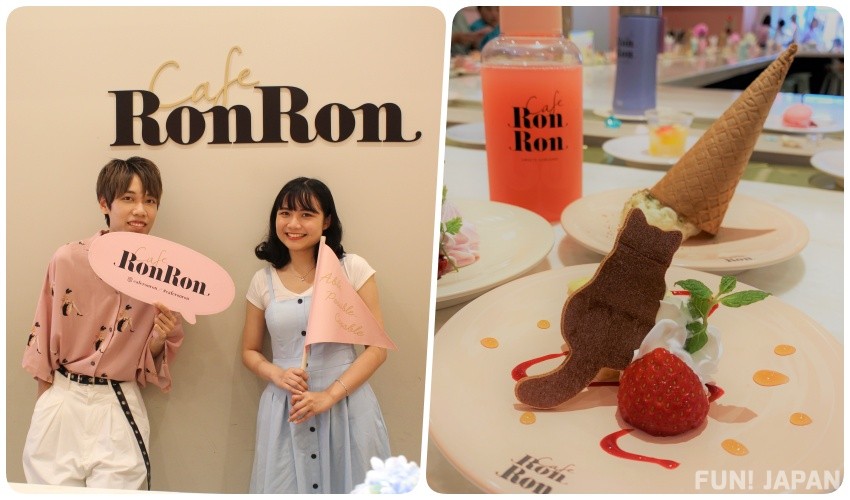 At Harajuku Tokyo, there is an All-You-Can-Eat dessert restaurant very popular among ladies. It is not just a normal dessert buffet, there is a lane. And, on the lane are not dishes with sushi but…desserts! The restaurant is called "MAISON ABLE Cafe Ron Ron", which have been the hot talk and an Instagrammable spot of Tokyo since it opened in July 2018. This time, our FUN! JAPAN team have been there and experienced its attractions!

The First "Dessert-Go-Around" in Japan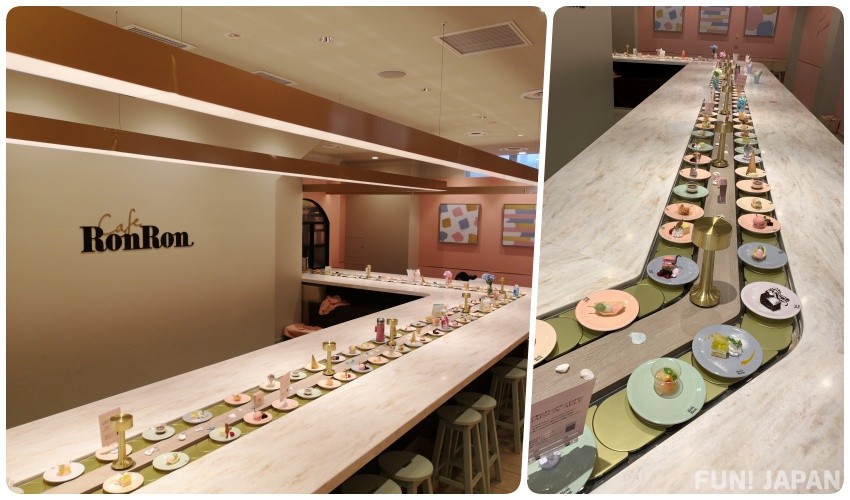 It is not sushi-go-around, but innovatively desserts-go-around! On the lane, you see cakes, crepes, and all dream-fulfilling choices. Within the limit of 40 minutes, you can pick anything on the 38-meter lane as you wish to. Macaroon, cake, crepe, chips… "Ron Ron" in its name refer to the guttural sounds of cats. Maybe you cannot help to make such a sound when you see the lovely desserts passing around too!?

The lovely Millennial Pink interior is Simply Exciting for Girls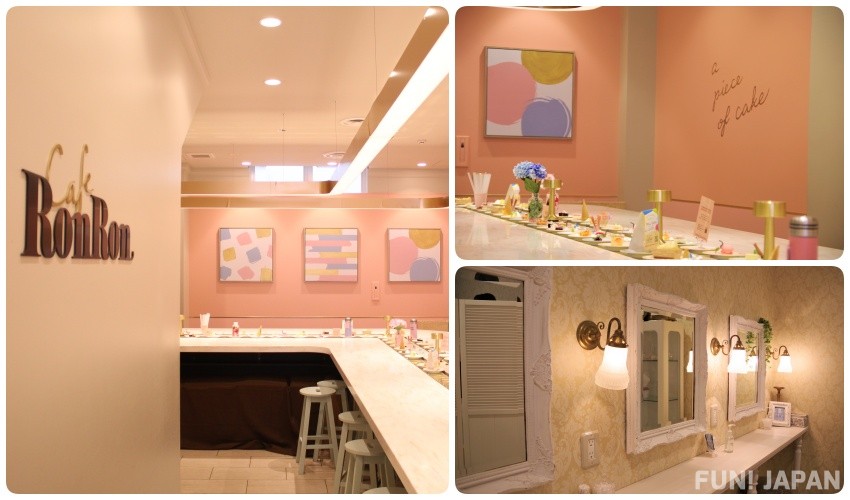 Be heart-healed by the girly pink and pastel colours in the restaurant. IT IS LOVELY! You simply want to shout out right when you step into the restaurant. The bathrooms and powder room on the 2nd floor is whitish and elegant as well.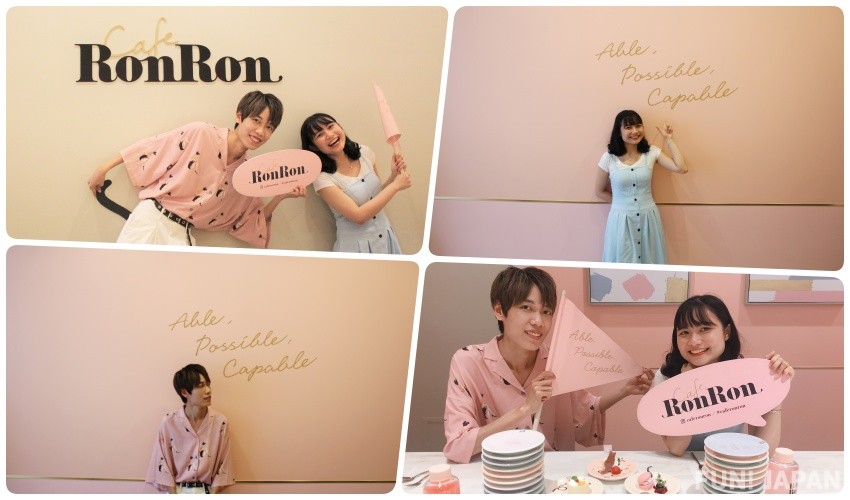 Everything in the restaurant is "Instagrammable", including the cute drink bottles. Further transcend your SNS photos by the props like "flags" and "cat tails". Take more photo, and make your visit more unforgettable!  

Great Choices on the Menu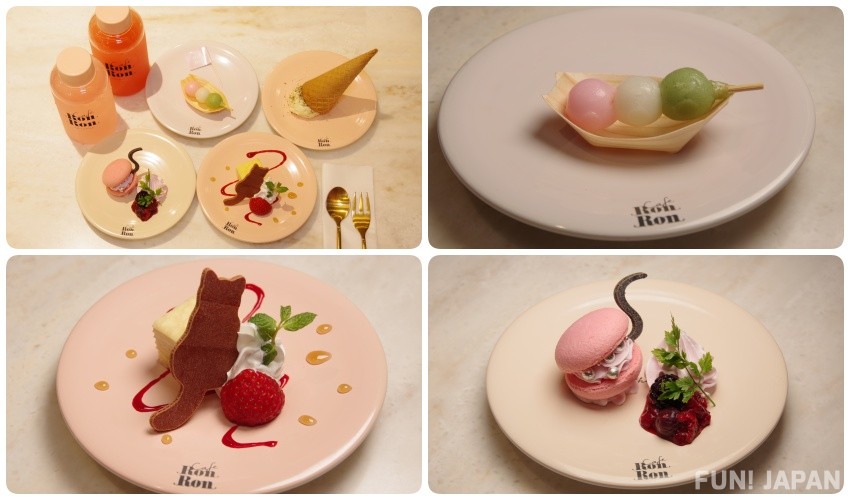 Besides the classics like macaroon, cake, and crepe, never miss the signatures- the kitten-shape special dessert, potato salad, as well as many other quiche dishes and season-exclusive choices. There are as many as 25 choices all in one-bite, or two-bite size. You can also see some carps as well, so you can clean yourself palate from time to time!

The flow is like…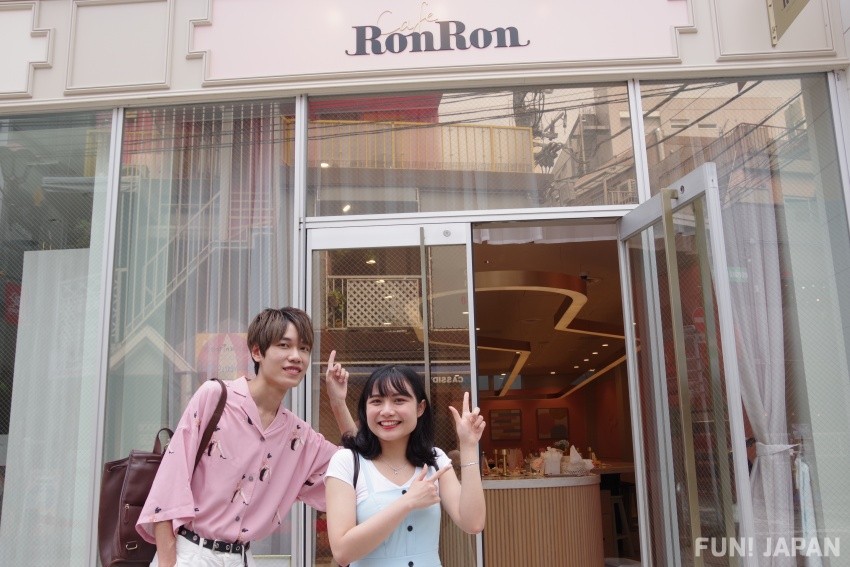 Follow the instructions from the staff and be seated.

STEP 1- Buy your ticket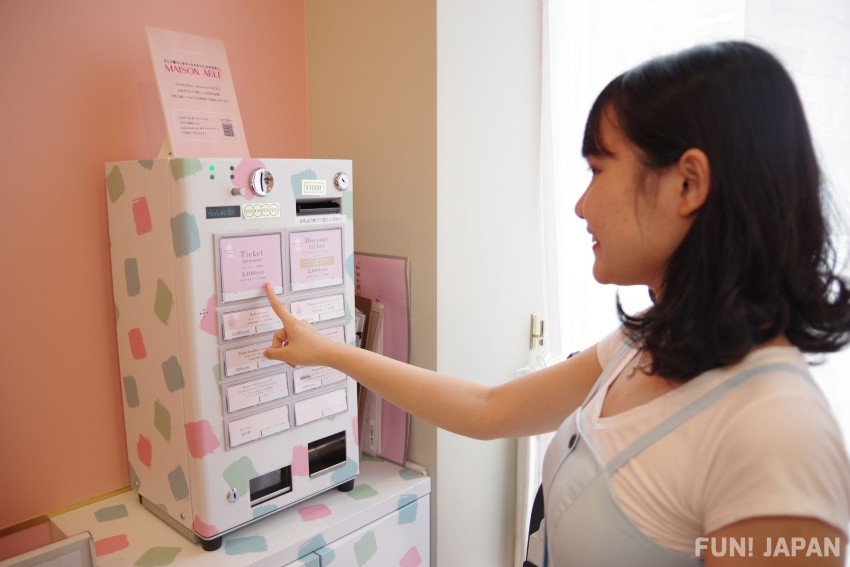 The machine accepts cash only. Approach the staff if you want to use your credit card. 
STEP 2- Choose your drink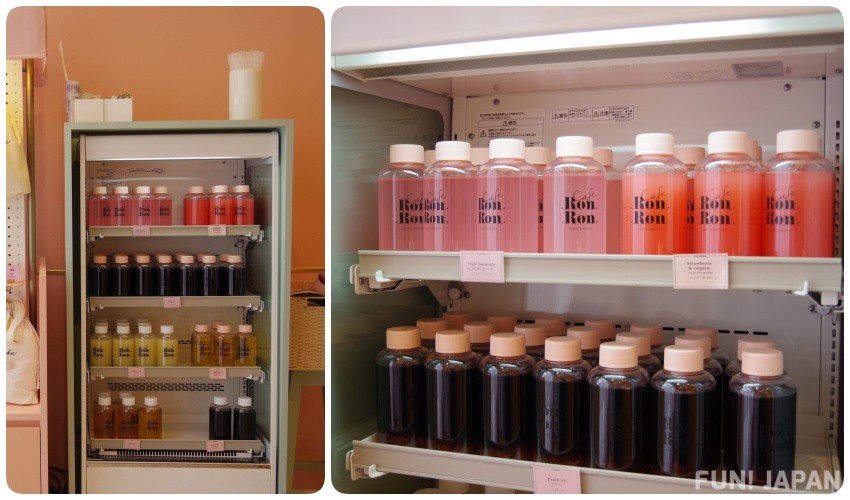 You can take one ice tumbler bottle home. The restaurant name is written on it.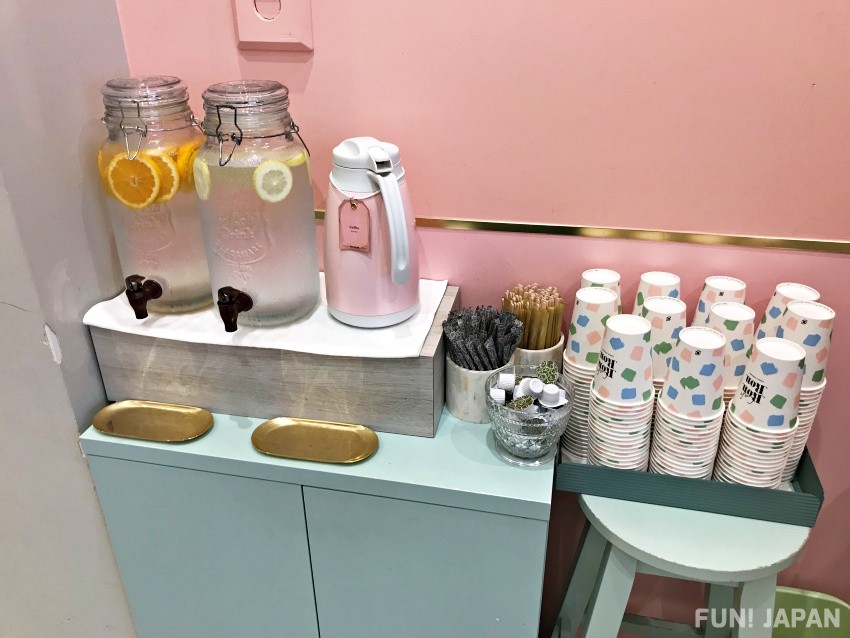 Also, be amazed by the unlimited refilling corner with coffee, tea, and flavoured water.

STEP 3- Be seated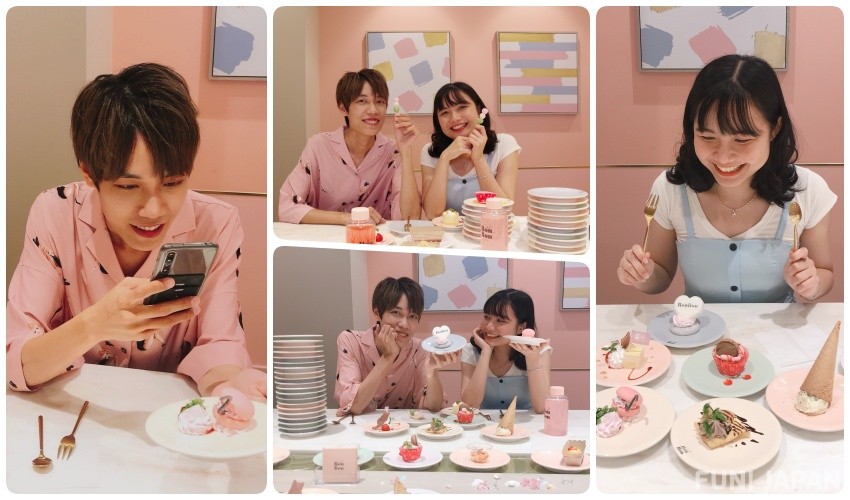 Your 40-minute dessert journey starts here!
* You will be given a numbered ticket when the restaurant is full.
* Menu is subject to changes in different seasons.
Do not forget the original products!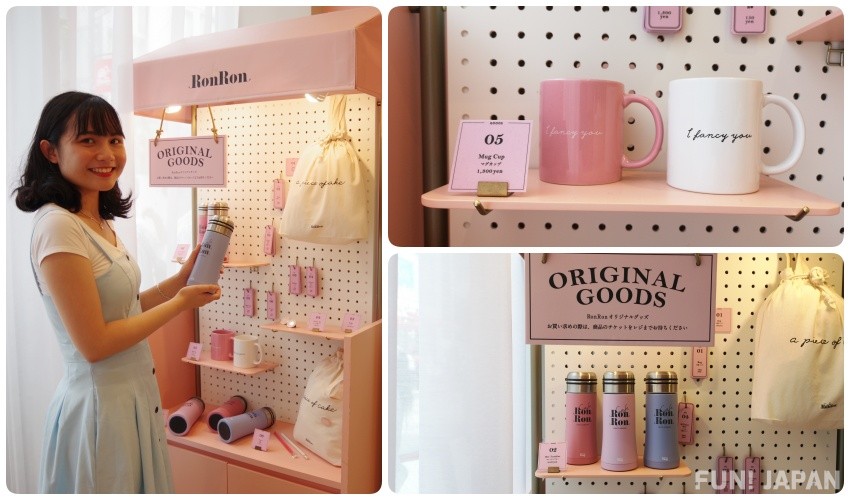 Tumbler, mug…everything is photogenic. They are perfectly good as souvenirs.

So next time when you are around Harajuku, visit "MAISON ABLE Cafe Ron Ron" an
Charges
40-Min All-You-Can-Eat + Original tumbler (cold drinks) + Unlimited refilled drinks

Ladies- JPY 2,100 (tax included)

Gentlemen- JPY 2,400 (tax included)
Kid- JPY 1,700 (tax included)
* Exclusive discount for ladies = add the official LINE account of "MAISON ABLE" as a friend and enjoy an all-time JPY 100 discount (reusable)
* Kids= aged 6 -12 
40-Min All-You-Can-Eat ONLY
Preschool kids: JPY 500円 (tax included)
* Additional charges for drinks
Restaurant Details
Name- "MAISON ABLE Cafe Ron Ron"

Address- 6-7-15, Jingumae, Shibuya-ku, Tokyo
Business Hours- 11:00 am - 7:00pm (Last admission 6:00 pm)
Telephone no. - 03-5468-8290
Number of seats- 44
[Survey] Traveling to Japan