How many cool Japan trains did you know? ~ West Japan ① ~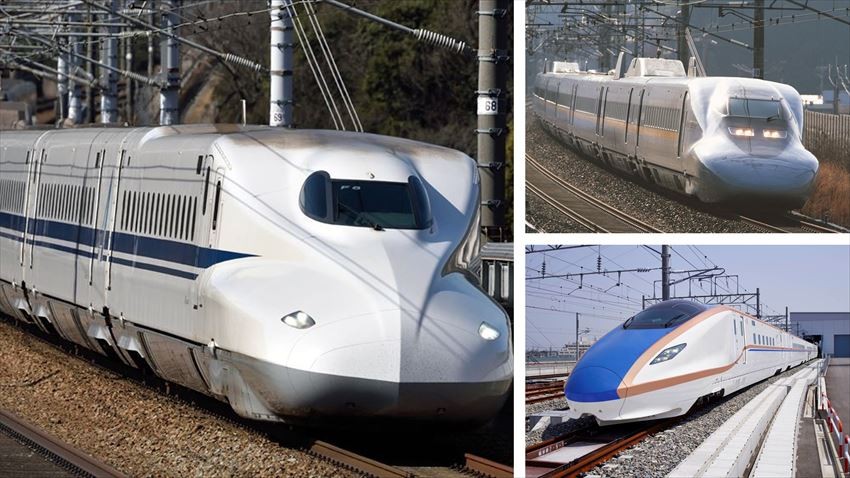 Do you like trains in Japan? There are many trains with various characteristics such as in the form of speed, shape, function, service, as well as shinkansen type! Please take a look at these few types of trains in Japan!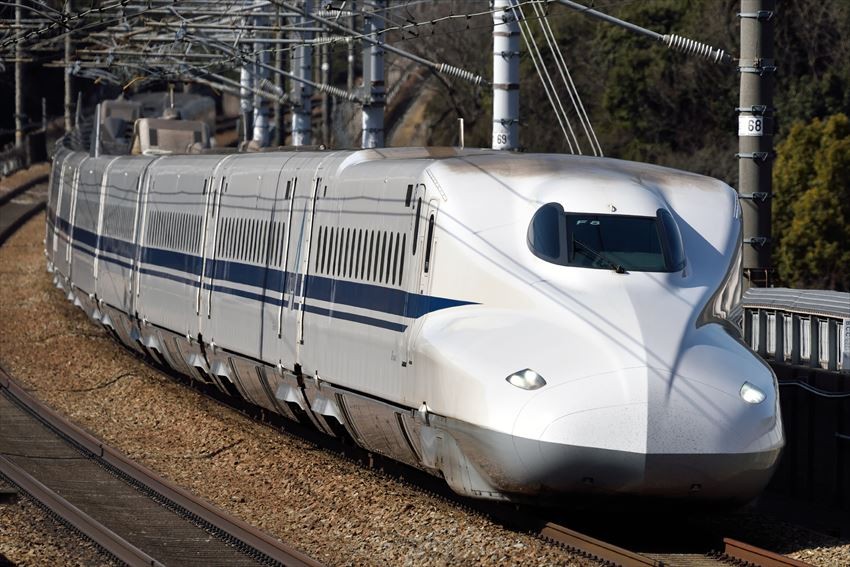 Shinkansen N700A: maximum speed of 285km/hr!
 N700 series is a Shinkansen that has being operated on Tokaido Shinkansen Line (between Shin-Osaka Station and Tokyo Station) and the Sanyo Shinkansen Line (between Shin-Osaka Station and Hakata Station).
New series "N700A" has released on Tokaido Shinkansen Line from 8th February 2013. It is a further improvement of the comfortable N700 series Shinkansen, and it is a vehicle that can enjoy the "Advance" ride as its name, such as the wide sized seat, the reduction of noise and vibration, and the improvement of stability. There is no significant change in appearance compared with N700 series, but the car body contains a letter "A".
On the other hand, the maximum speed of the shinkansen can reach the maximum speed of 285km/hr!! The travel time between Tokyo Station and Shin-Osaka Station is only approximately 2 hours 22 minutes!
You can travel comfortably and take a shorter travel time than other transportation. Do you want to try to take this shinkansen and figure out this fastest speed?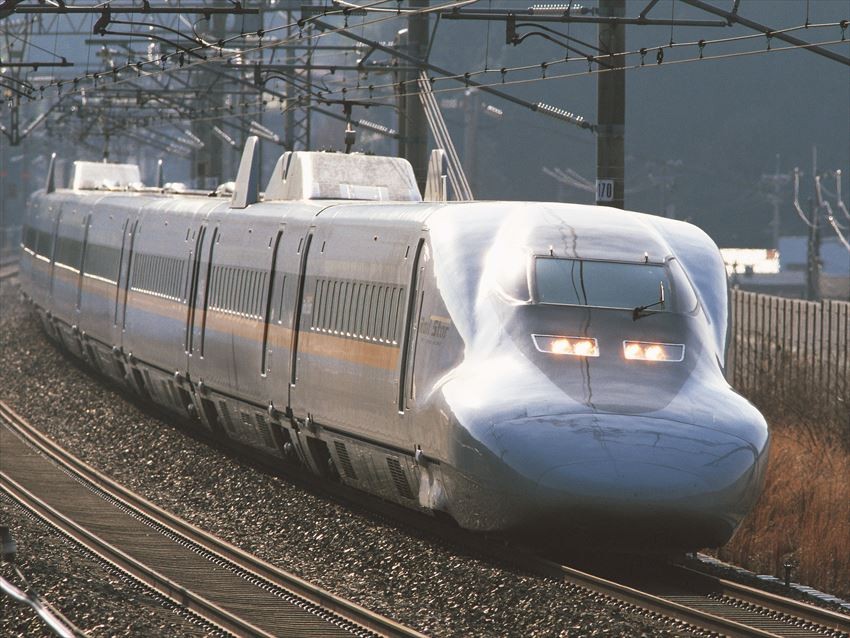 "Hikari Rail Star": The only shinkansen which has "private room"
This shinkansen has its special characteristic with gray colored body and dark gray color around the window. Besides, there is a logo "Rail Star" on the side of car body of "Hikari Rail Star".
The special shinkansen series 700 is operated on Sanyo Shinkansen Line which also named as "Rail Star" which is connecting Shin-Osaka and Hakata. This Shinkansen is the only one Shinkansen with a "private room" among the current Shinkansens, and is a Shinkansen series which is different from other N700 Shinkansen. Railstar 8th car has 4 private rooms (compartments), and private rooms which able to be occupied of 3 to 4 people. Furthermore, the private room rates are same with standard car seats for other shinkansen, and there is no additional charge like green car!
As there are limited "Hikari Rail Star" which has private rooms, it is recommended for you to buy the private room ticket as early as possible. If you are a Shinkansen's fans, why don't you try to take this Rail Star?
Shinkansen E7 and W7 series train: A shinkansen which is beautiful, comfortable and convenient
Shinkansen E7 and W7 series trains are Shinkansen trains of East Japan Railway and West Japan Railway. Shinkansen E7 series is owned by JR East while W7 series is owned by JR West. Other than name there is no much difference in specifications.
This series of shinkansen is beautiful with the contrast of blue, white, and gold color. It is a comfortable and convenient Shinkansen with enhanced facilities for disabled people and all seats are equipped with electrical plug.
This Shinkansen is extended from Nagano to Kanazawa on 14th March 2015 as Hokuriku Shinkansen, and it is now connecting Tokyo and Kanazawa. Besides, the construction of railway between Kanazawa and Shiga was approved in June 2012, and the completion is planned in year 2022.
This new series of Shinkansen has brought Kanazawa and Hokuriku closer. The traveling options have also further increased! Don't you feel like want to plan a trip to Kanazawa?
May be few of you have already traveled by any of these three bullet trains which were mentioned above. In the next article, we will introduce some trains which are also rarely taken by Japanese. Stay tuned to our page! 
[Survey] Traveling to Japan