If You Like Screaming, Try Out Asia's First Hybrid Coaster in Japan!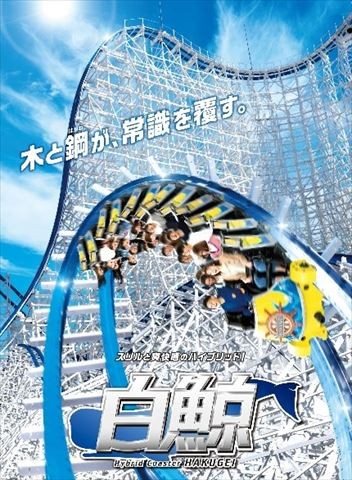 With an abundant of amusement parks in the Tokai area in Japan, a new take on screaming thrill rides is here! Nagshima Spa Land, in Kuwana City in Mie Prefecture, boasts the largest amount of roller coasters in Japan. The park also has Japan's first 4D rollercoaster, named "Arashi." Combined with this and other types of thrill type attraction, screams of excitement and exhilaration can be heard throughout the park. For this article, we will feature Asia's first steel and wood hybrid rollercoaster, "Hakugei!"

Hybrid Coaster Combining Wood and Steel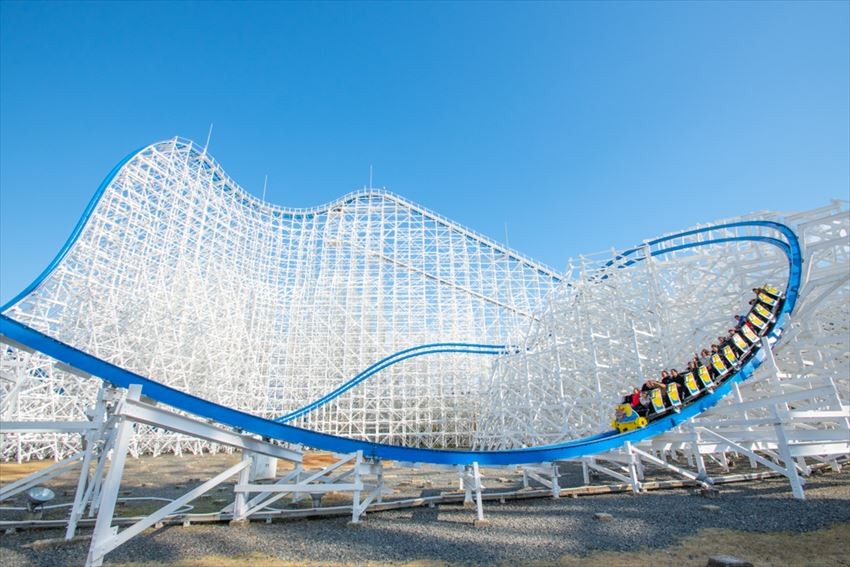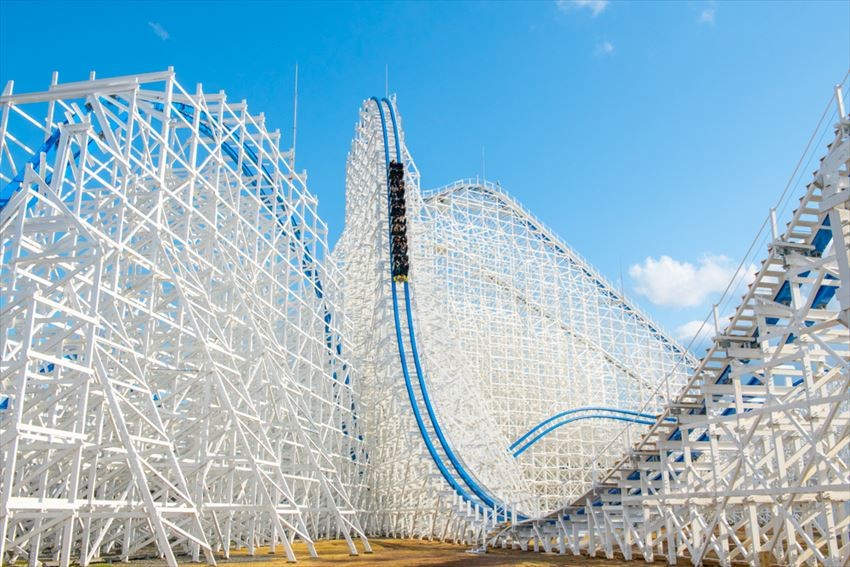 Prior to becoming Japan's first hybrid rollercoaster, it was originally a fully wooden rollercoaster called the "White Cyclone." The White Cyclone was not only the largest wooden rollercoaster in Japan, but also the largest wooden rollercoaster in the world. The Hakugei is comprised of an all wood structure and support columns, in addition to steel nails, bolts, and rails. The rollercoaster is known for the unique squeaking and groaning of the wood. The original White Cyclone rollercoaster was closed in 2018 and in March 2019, the new revamped hybrid Hakugei opened in its place.

Experience the ferociousness of Hakugei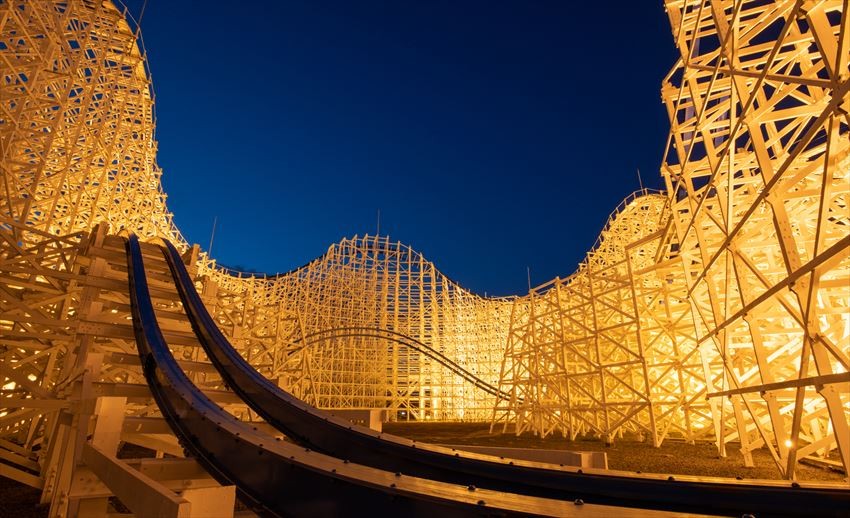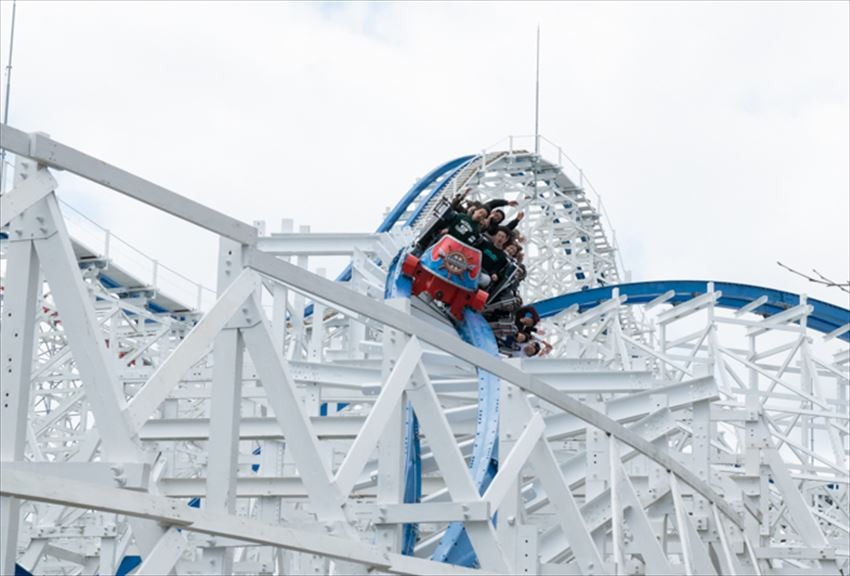 This ride has a corkscrew with three full 360° inversions, drops (the steepest being 80°) and a top speed of 107km/h. The total track length is 1,530km, with the track curving both right and left. The ride time has also lengthened to last 2 minutes and 40 seconds. You cannot help but shout and feel the thrill or weightlessness as you are flipping around and slipping between the timber columns!

Featured Location Information
 Location:Nagashima Spa Land
 Address:333, Urayasu, Kuwana 511-1192, Mie Prefecture
 Hours of Operation:Weekdays 9:30~17:00/Weekends and Holidays 9:30~18:00
Admission:Adults 1,600 yen, Elementary School Students 1,000 yen, Children over 2 years old 500 yen(To visit the attractions, you will need to buy an entry passport and a parking ticket separately if you are traveling by car)
Access:If traveling via Japan Railways: From Meitetsu Bus Station near Nagoya station, take the bus bound for Nagashima Onsen(50 mins.) 
If traveling via the Kintetsu line: From Haruna Station, please take the bus bound for Nagashima Onsen (20 mins.) 
[Survey] Traveling to Japan