Popular Anime "Love Live" in Car Form!? Love Live Cars from Itasha Heaven
Among Japan's anime fans and car fans, there are those who are into "itasha." Itasha are cars that have their body surfaces decorated with anime characters. At the event "Odaiba Itasha Tengoku 2019" we saw a large number of "Love Live!" itasha.
In this article we collected together all the "Love Live!" custom itasha cars that we got to see! The impactful car designs will impress you without a doubt.
What is this popular "Love Live!" Anime from Japan?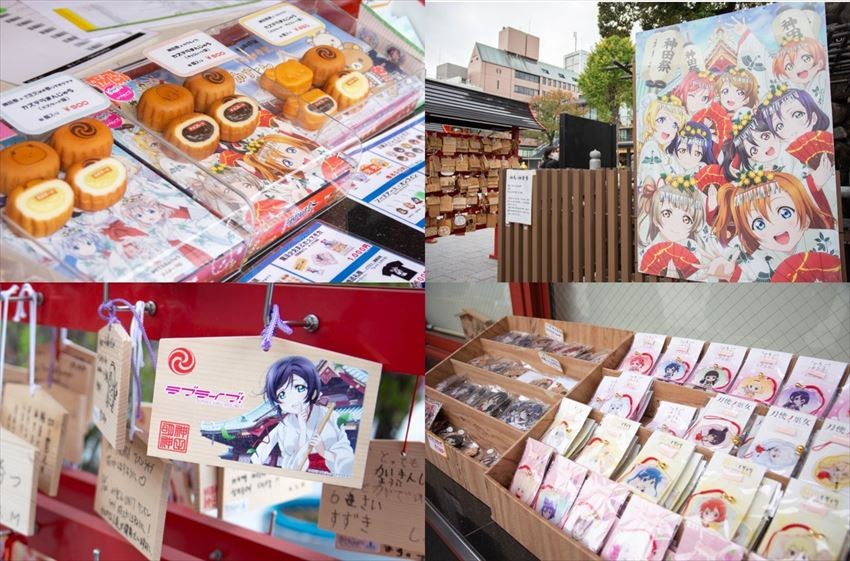 This anime series started back in 2014. The main cast of girls are high school students who are aspiring to become pop idols.
The show is set in Tokyo's Chiyoda ward, and the famous shrine of Chiyoda - Kanda Myojin does many collaborations with Love Live. At the shrine they sell different Love Live character souvenirs and special Love Live ema (wooden plaques for writing prayers and wishes).
Culture and animation in Edo Period. "Kanda Myojin" is a unique shrine to visit in Tokyo
Featuring All the Love Live Itasha!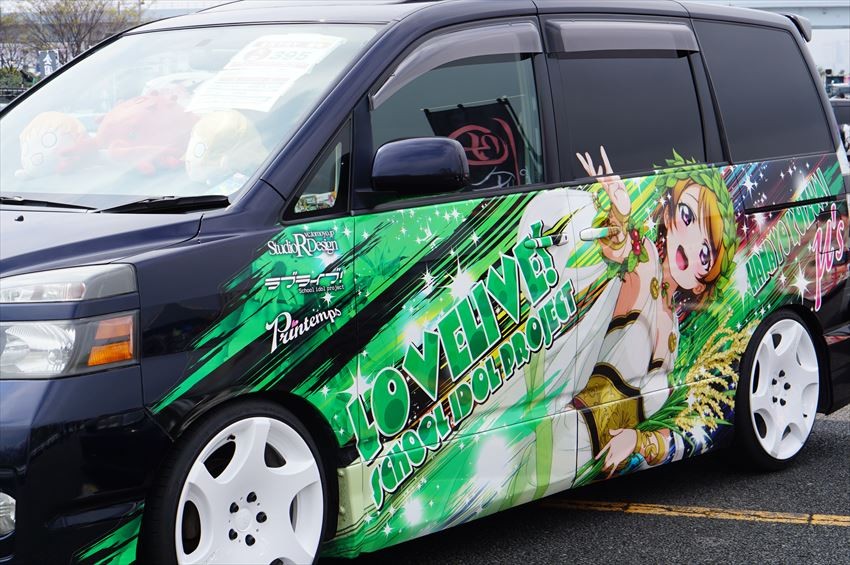 Check out this Itasha with Hanayo Koizumi, one of the girls from the Love Live group. Her vibrant green theme color and light effects are very pretty. If you look carefully her fingers extend onto the windows, showing some real dedication to the fine details.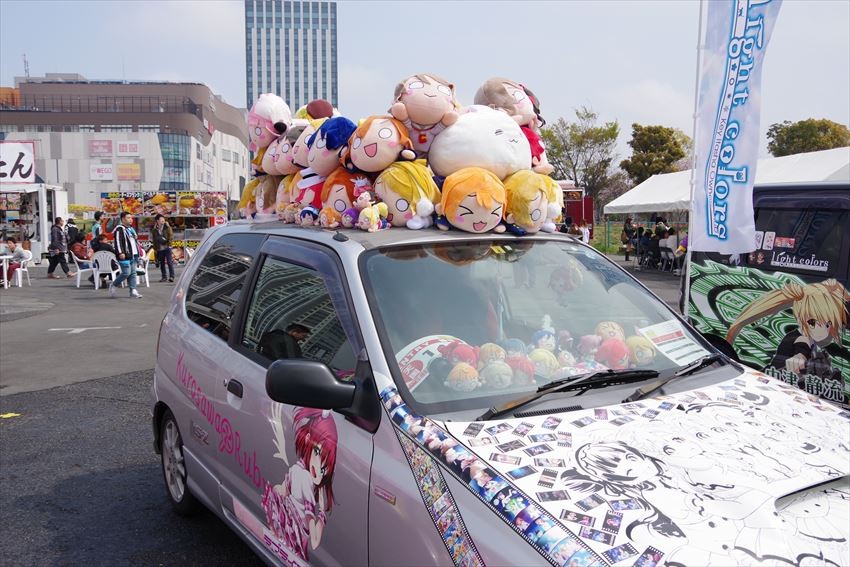 We spotted an itasha of Ruby Kurosawa from "Love Live! Sunshine!!" The hood of the car is filled with a bunch of little snapshots from the anime all over it, making it a unique design. On the roof of the car sits a mountain of stuffed plush toys of many of the characters!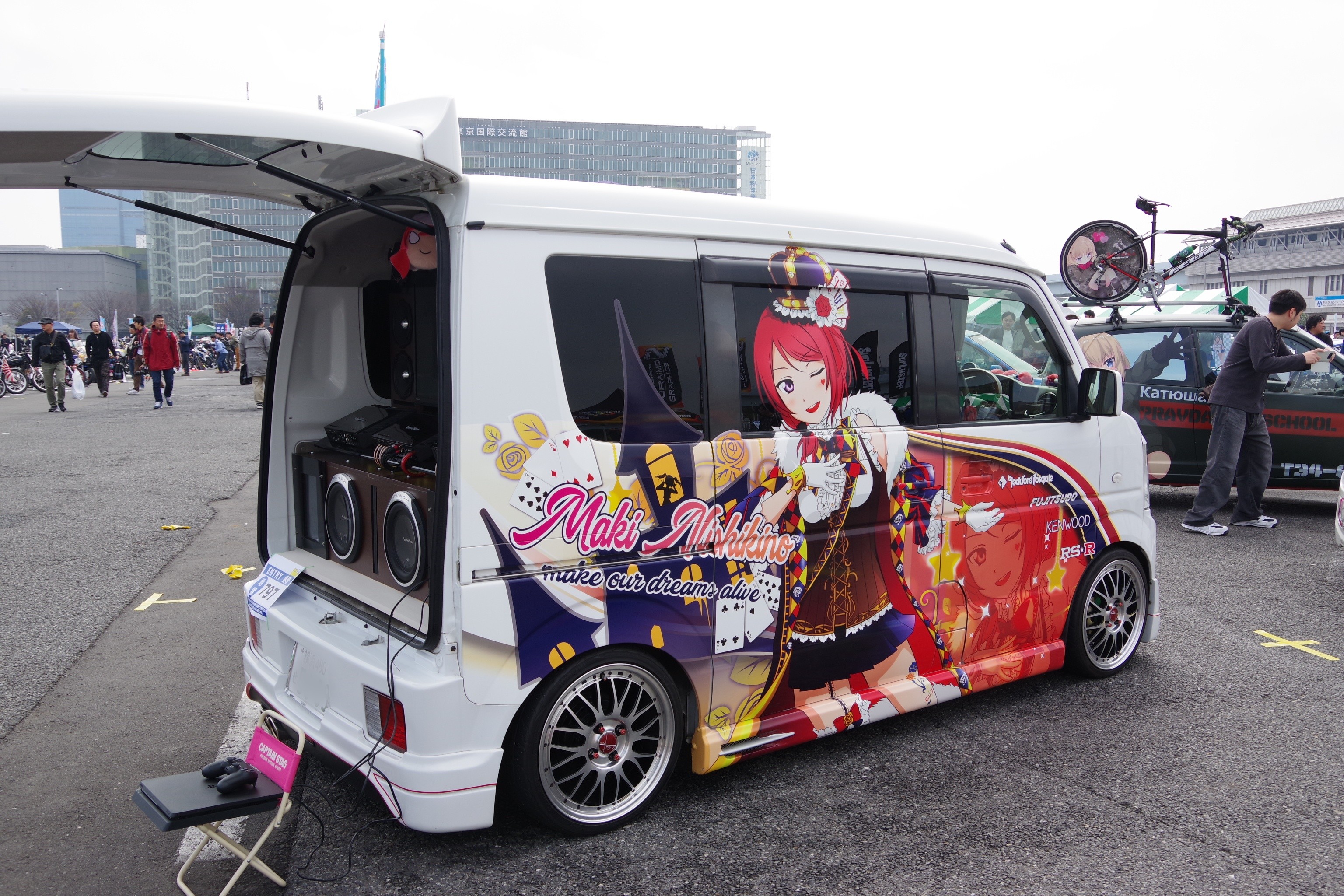 An itasha featuring the character Maki Nishikino. The back hatch is open. What could be in there...?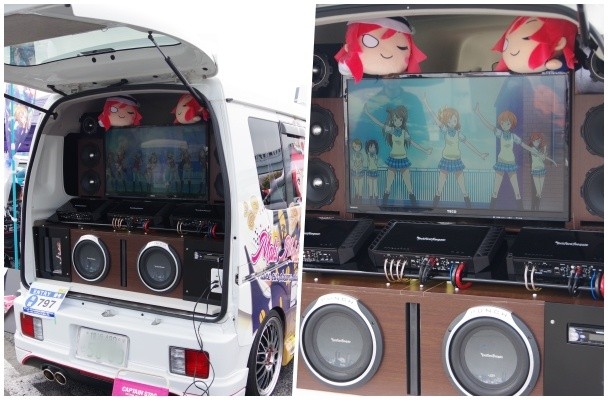 Wow! A screen showing a Love Live video! From the giant speakers you can hear music by the girls playing loudly. That's some serious stereo they've got going! You can feel their passion for Love Live! 
We also spotted a Love Live itasha designed motorbike or an "ita-bike."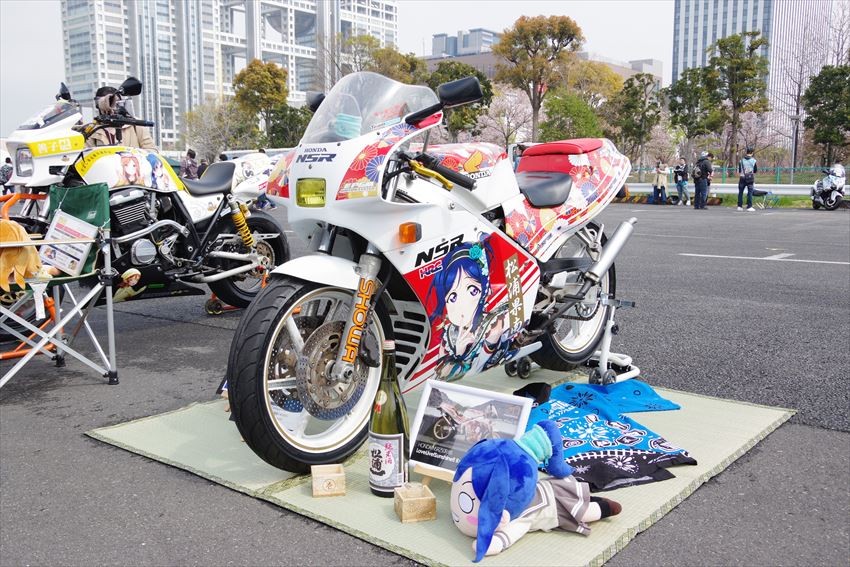 This ita-bike features Kanan Matsuura. The white bike body with the red traditional Japanese pattern is a nice chic look. Very high sense of design.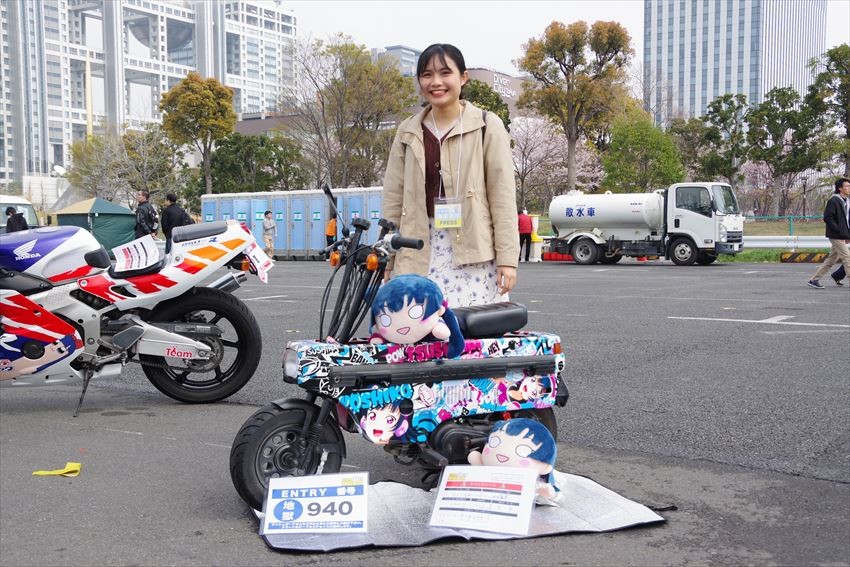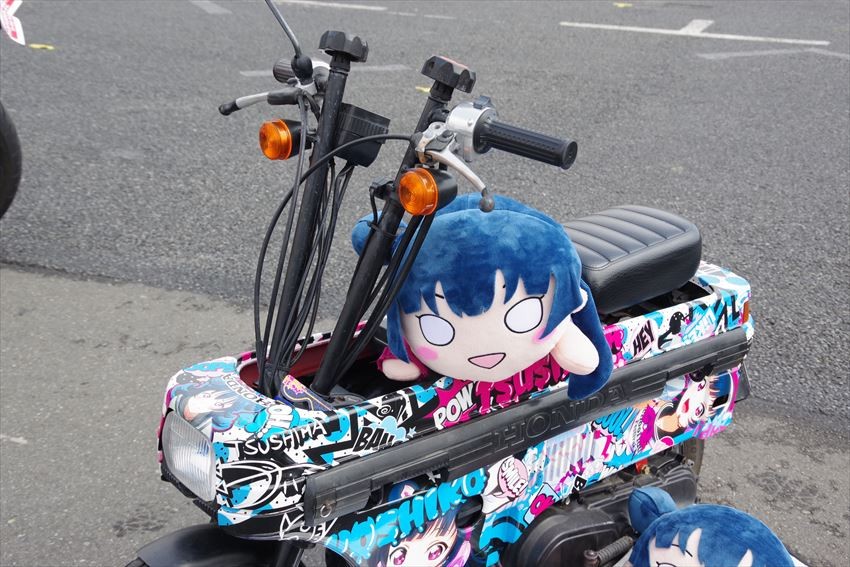 This bike of Yoshiko Tsushima is so tiny and cute! This is actually a scooter manufactured by Honda around 30 years ago called the "Honda Motocompo." It's quite rare to see nowadays and to find one with such a bold redesign shows the terrific love this fan has to show. 
Love Live! is popular all around the world, and we took a look at some great itasha and itabikes. So how about it? Fans out there, why not try modifying your car into a fabulous itasha?
[Survey] Traveling to Japan