Japan's largest outlet: Gotemba Premium Outlets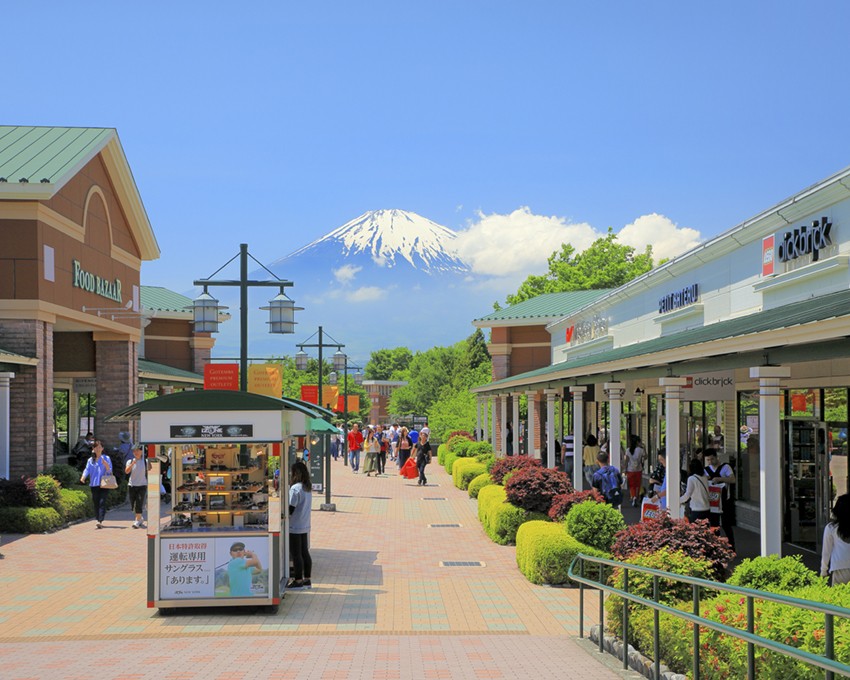 Gotemba Premium Outlets is a leading outlet representing Japan. with about 210 high-end brand and famous brand stores from around the world. It is a large site where Mt. Fuji can be seen. It boasts the largest area of stores in the country and offers a wide range of services for foreigner visitors, who can enjoy shopping here all day long.

About Gotemba Premium Outlets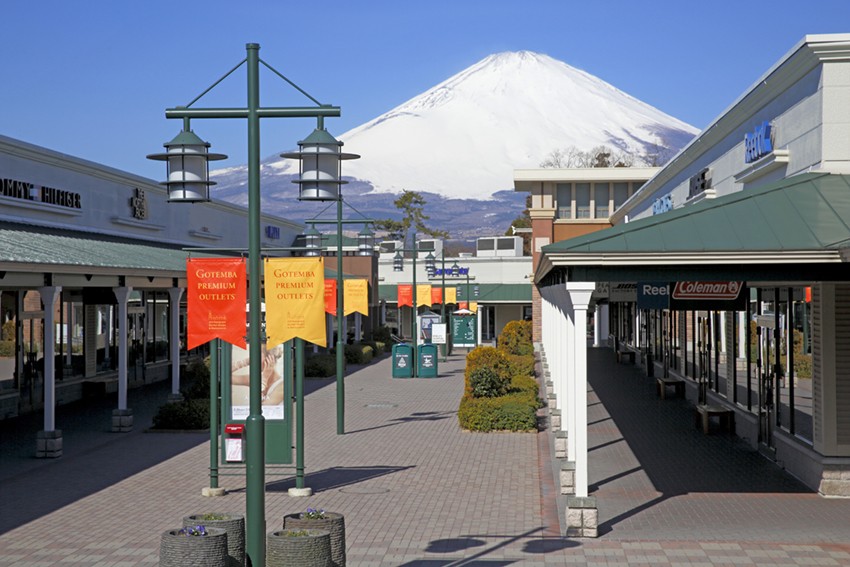 Gotemba Premium Outlet is located in Gotemba of Shizuoka Prefecture, which is close to Mt. Fuji. With the concept of "town in forest", you can enjoy shopping in the outlet mall, which has an appearance of the historic cityscape of North America.

In addition, this outlet mall is also famous as a viewing spot for the magnificent Mt. Fuji. Above all, "Yume No Ohashi"(Bridge of Dreams) in the facility is selected as "Fujimi Jyunikei (Top 12 Mt. Fuji Viewing Spots)" and "Mt. Fuji Legacy" in Gotemba city.

Gotemba Premium Outlets Offers a Wide Range of Services for Foreign Visitors!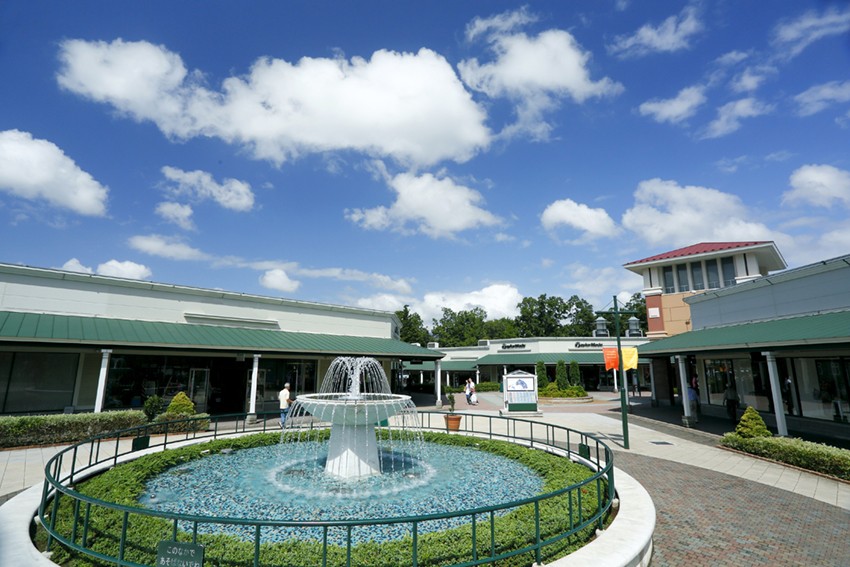 Gotemba Premium Outlets offers a wide range of services for foreign tourists visiting Japan. In front of the bus terminal(west zone), there is a Welcome Center with English and Chinese speaking staff, a currency exchange counter (12 currencies) and floor maps in English and Chinese. Also, if you show your passport, you can get a coupon book by which you can buy products at a lower price. In addition to the information desk, there are locations in the mall where you can take a beautiful picture of Mt. Fuji. Don't forget to check it out!

Food and restaurants in Gotemba Premium Outlets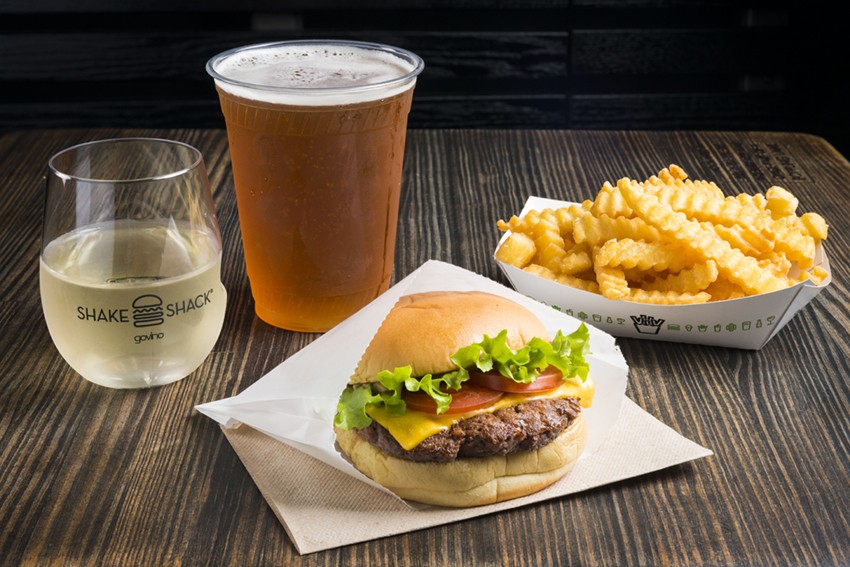 Gotenba Premium Outlets has many restaurants. In particular, Shake Shack, a burger restaurant from New York is popular. It offers hamburgers made with 100% Angus beef, hot dogs, frozen custards, french fries, original beers and wines.

If you want to have Japanese food, the sushi restaurant "Numazu Uogashizushi", which uses seafood from Suruga Bay, and the Japanese style restaurant "Torafuku", which serves rice cooked in a big hearth, are recommended.

Upgrade Scheduled for Completion by Spring 2020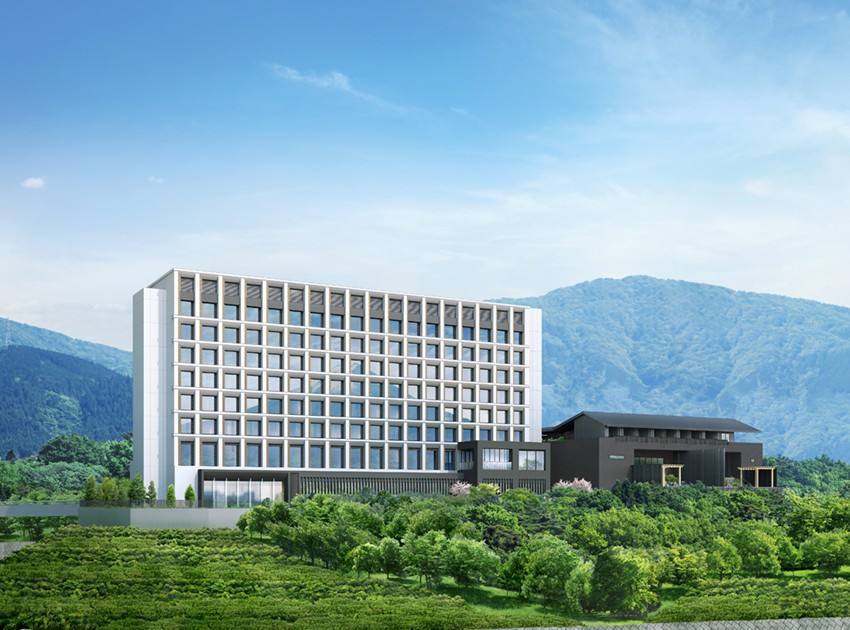 New facilities such as a hotel and hot spring are scheduled to open on 15th Dec 2019 and about extra 100 stores of the 4th phase will open in the spring of 2020. Please look forward to Gotemba Premium Outlets' upgrades as the place becomes more interesting.

Access to Gotemba Premium Outlets

The nearest transportation for Gotemba Premium Outlets are the bus stops of JR Gotemba Station and Tomei-Gotemba IC. You can easily reach the shopping centre from there by taking the free shuttle bus. The journey takes about 20 minutes from JR Gotemba Station and about 10 minutes from Tomei-Gotemba IC which is on the way. To add, Tomei-Gotemba IC can be accessed by a highway bus from Tokyo Station, Shinjuku Station, Haneda Airport, Yokohama Station and so on.

In addition, you can use non-stop buses bound for Gotemba Premium Outlets at various locations in Tokyo and Kanagawa. It is recommended that you check the details about the bus stations on the official website in advance.

Spot information

Spot name: Gotemba Premium Outlets

Street address: 1312 Fukasawa, Gotemba, Shizuoka Prefecture, 412-0023
Access: About 20 minutes by a free shuttle from JR Gotemba Station
About 10 minutes by a free shuttle bus from Tomei-Gotemba IC

Wi-Fi: Available (4 locations)
Language: English, Chinese
Credit cards: VISA, MasterCard, JCB, Diners Club International, UnionPay (※ Cannot be used in some stores )
[Survey] Traveling to Japan
Recommend