Temple, Hot Spring, and Kominka? Slip Back in Time Visiting an Ehime
In Ehime, it is said that there are at least 25 temples with more than 1000 years of history ( part of the 88 Temples of Shikoku), boasting a history of 3000 years. Here you can find the Japan's oldest hot springs, Dogo Onsen, where a charming old townscape remains, making it a very fitting place to slip back in time to Japan's old days.
Here we go. . . Let's rewind time!
Iwayaji Temple, One of the 45 Places of Shikoku Pilgrimage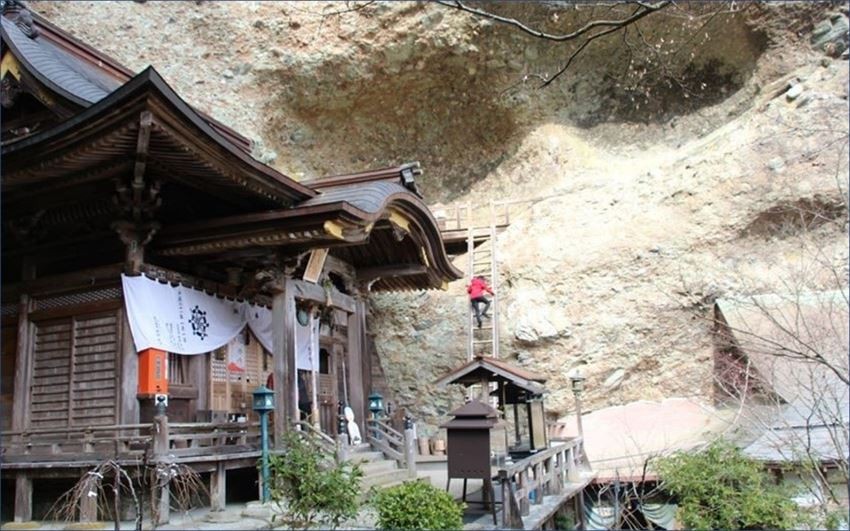 From the beginning, it must be said that the magnificence of this temple cannot be conveyed in a photo.
There are several holes in the rock that are large enough for people to enter. It is said that a "Sennin" (immortal mountain man) worked in one of these holes. This temple, with a history of more than 1200 years, is located 700 meters above sea level and was built to be embedded in the huge rocks.
The road to the temple has moss and a small Buddha statue. It's a very mysterious road.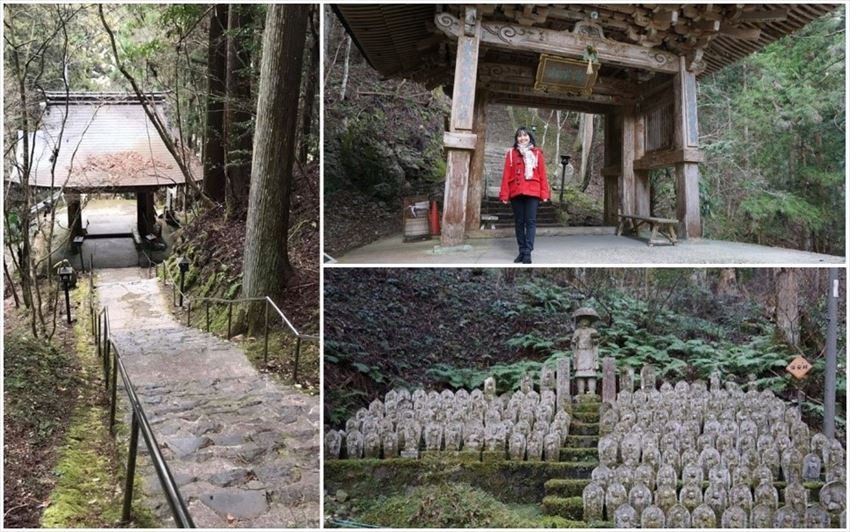 Name: Iwayaji Temple

Address:1468 Nanatori, Kumakogencho, Kamiukenagun Ehime 〒791-1511

Access:One hour by car from JR Matsuyama Station

My Heart Rests; The Kominka of Uchiko's Onjuku & Tsuki No Ya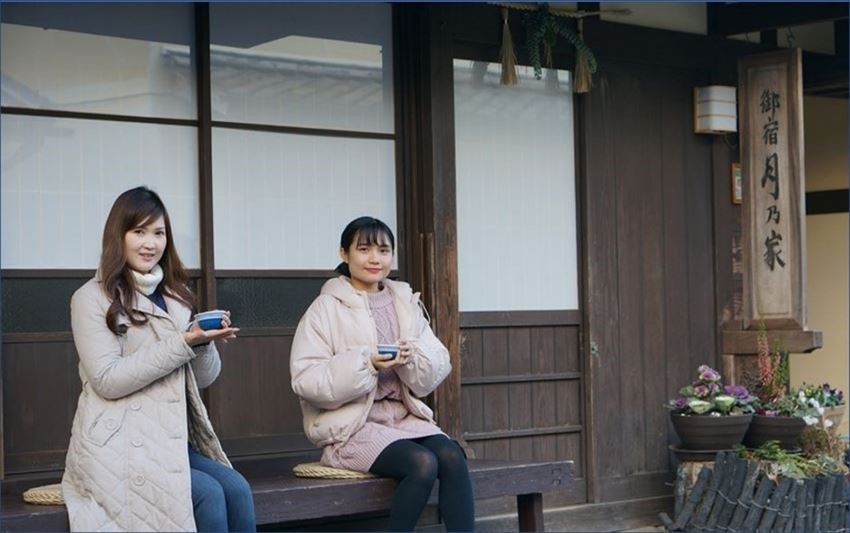 In the town of Uchiko in Ehime is a beautiful, traditional Japanese landscape. This town has long prospered in the industries of Japanese paper and wax, and now it is a preserved area of ​​important traditional buildings.
There are old shops and private, traditional styles inns known as kominka. Especially recommended is "Tsuki No Ya ," which is operated by the town farmers.
These farmers cook breakfast and dinner with their own eggs and vegetables. This abundance of vegetables is enjoyed in salads, tempura, simmered dishes, and miso soup, cooked in a variety of Japanese dishes. Of course, the taste of the ingredients is excellent, and you can eat heartily. You can rediscover taste while eating here.
Also, if you stay here, you will want to depart the next morning before other tourists come. Using a traditional Japanese house as a background, you can take a beautiful picture. Check our article  about Uchiko Sightseeing with Kimono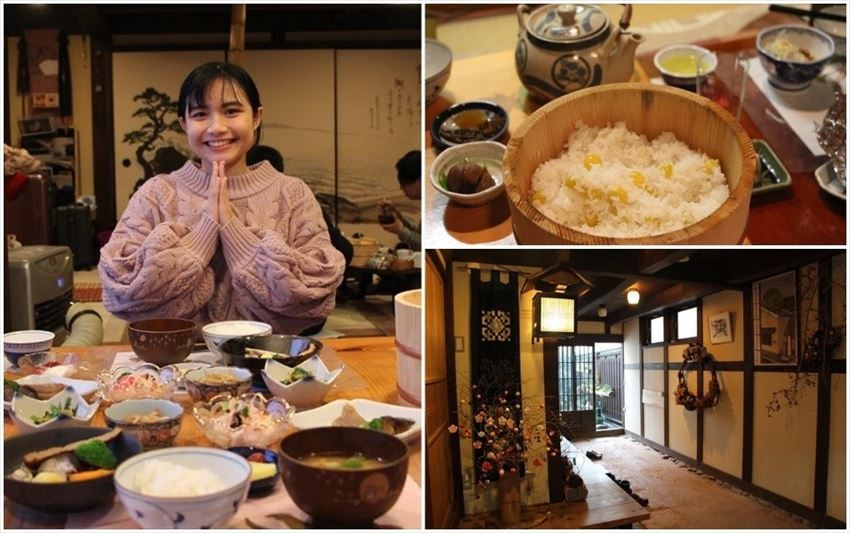 Name: Uchikocho no Oyado Tsuki No Ya

Address:2646 Uchiko Uchikocho Kitagun Ehime 〒791-3301

Access:About 15 minutes walk from JR Uchiko station

Historic Dogo Onsen Town, Home of a Wonderful Hot Spring!
The oldest hot spring in Japan, Dogo Onsen said to boast of 3000 years history. Unlike many other hot spring districts, it is not a volcanic hot spring, so it's in a relatively accessible place. You can come from Matsuyama Airport in about 30 minutes by car. Additionally, Dogo Onsen is about 10 minutes by car to the famous Matsuyama Castle.
Take a bath in this Dogo Onsen town at Dogo Onsen Annex.
It is a public bath incorporating the architectural style of Japan (Asuka period) about 1400 years ago. There is also a private room, so international visitors who may not be used to a large public bath can take a bath without worrying. There is also a place where you can rest after bathing.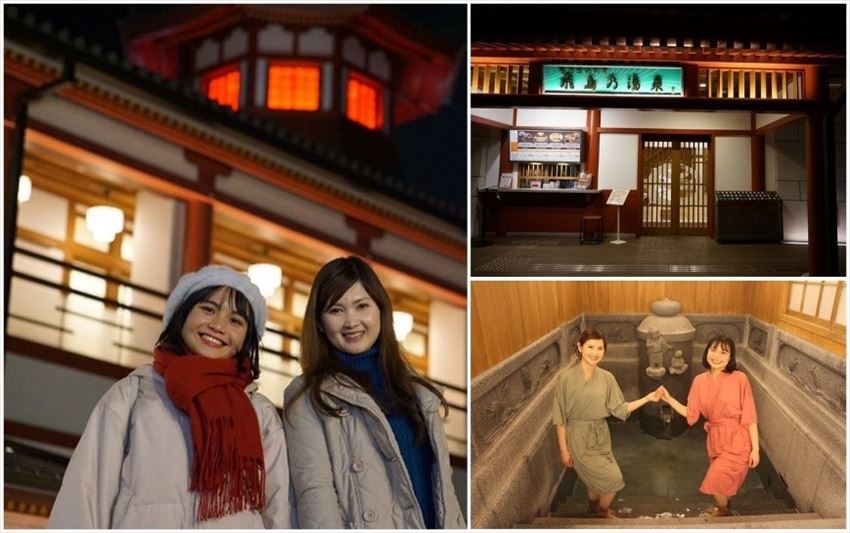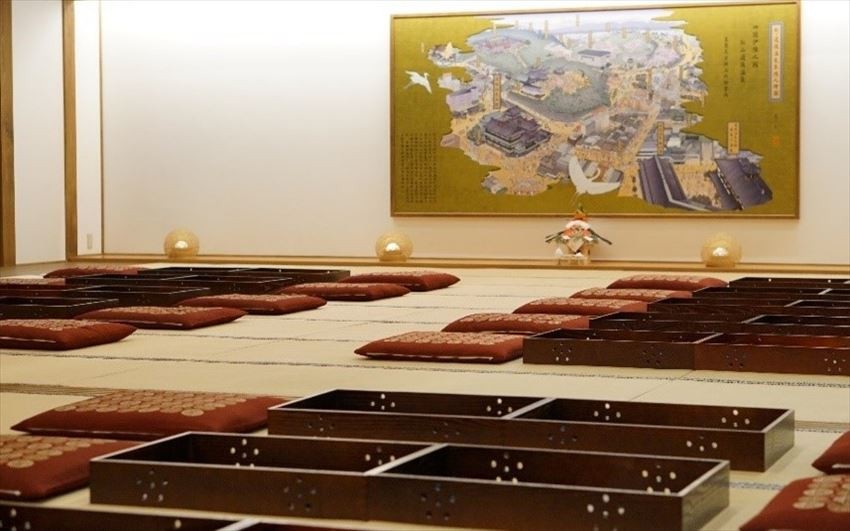 A famous Japanese novelist by the name of Natsu-me Soseki worked as a teacher in Matsuyama, and it is also characteristic of this town that many people call it "Botchan" (young master). It is a classic course to ride the Botchan train, visit Dogo Onsen, eat Botchan dango (dumplings) and see Botchan Karakuri Clock.
Name:Dogo Onsen Annex Asukanoyu

Address:19-22 Dogo Yunomachi, Matsuyama Ehime 〒790-0842 

Access:About 5 minutes on foot from Dogo Onsen Station on Iyo Tetsudo Shinai Densha, or about 25 minutes by car from JR Matsuyama station

Opening Hours:from 6:00 to 23:00 

---