Five tips to climb Mt. Fuji happily and safely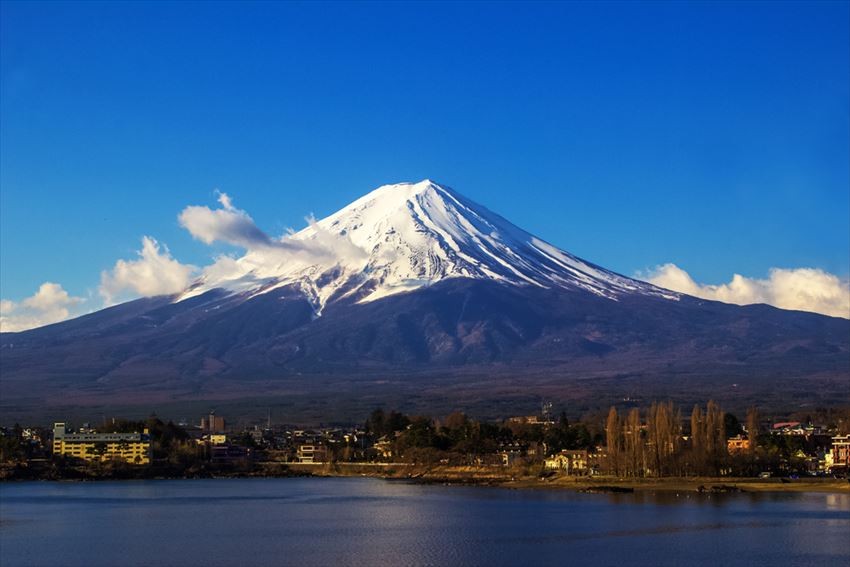 Mt. Fuji is the highest mountain in Japan that straddles Yamanashi and Shizuoka prefectures. There are four mountain trails to reach the top at 3,776m. The morning sun "Goraiko" can be seen from the summit of Mt. Fuji. The "Ohachi meguri" means walking around the crater. These are precious experiences that are exclusively for those who make it to the top.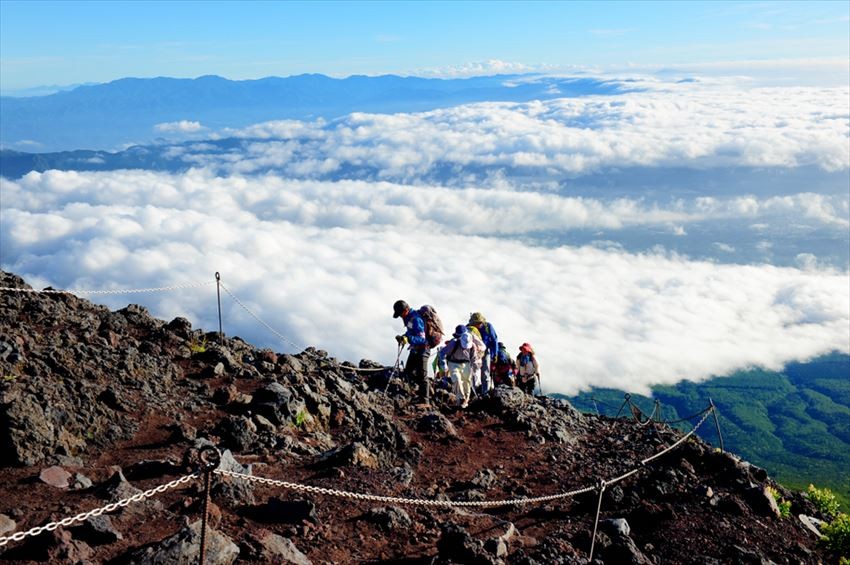 Trail Heads and Mountain Trails
The four Mt. Fuji mountain trails are Yoshida, Subashiri, Gotemba, and Fujinomiya Trails, respectively. The standard route is the Yoshida Trail which starts from the Yamanashi side. The Yoshida Trail is popular because of its good access from Tokyo and Osaka, and its relative ease to climb with plenty of mountain huts on the way.

If you are an experienced mountaineer, you may want to try the Gotemba Trail on the Shizuoka side. Although this route has a long distance and a large difference in elevation, reaching the summit by Gotemba Trail is extremely satisfactory. Gotemba Trail Head can also be accessed by expressway buses from Tokyo.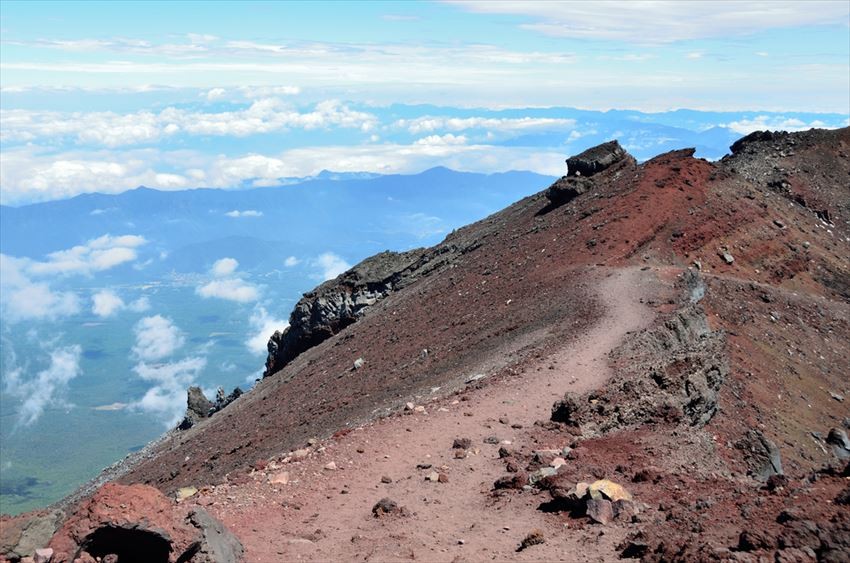 Climbing season of Mt. Fuji
The climbing season of Mt. Fuji is from early July to early September every year. In these two months there is the least amount of snow which makes it relatively safer to climb during this period. The Yoshida Trail opens from around July 1 every year. The other three trails open from around July 10 every year.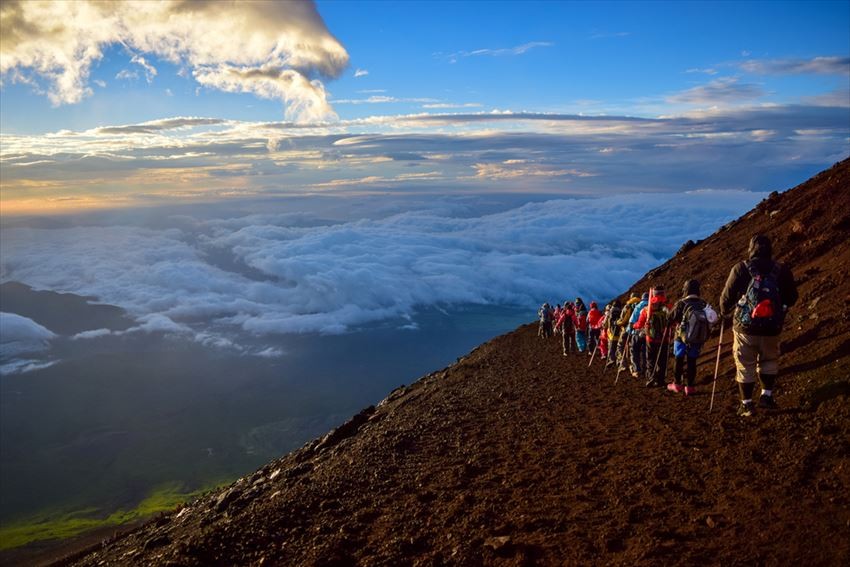 Climbing plan
As Mt. Fuji is over 3,700m, it is better to have a flexible plan for safe climbing. When descending from the summit, it is recommended to spend at least one night on the way in order to get used to the alpine climate. Taking regular breaks between journeys is also recommended. It is better for you to lodge at a mountain hut located above the 5th station.

On the other hand, one-day climbing trip or climbing overnight will increase the risk of altitude sickness and injury, so please avoid them.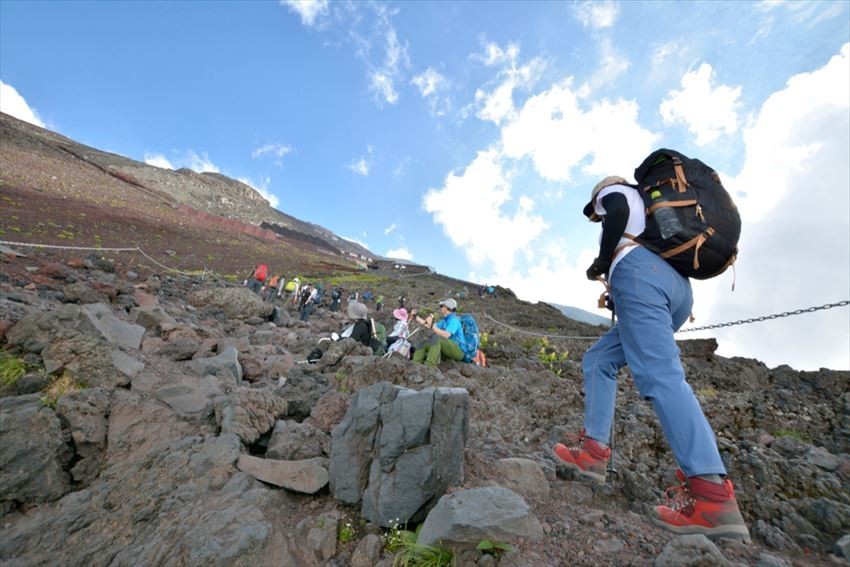 What to bring when climbing Mt. Fuji 
The necessary equipment for climbing Mt. Fuji are : backpacks, climbing shoes, hats, long pants and jackets that can adjust body temperature easily. Winter clothing is also essential as temperature drops when you approaches the summit. Furthermore, you will probably need a raincoat, headlights, coins, trash bags, map, water and snacks. It is also useful to bring earplugs, hand warmers and sunglasses as well.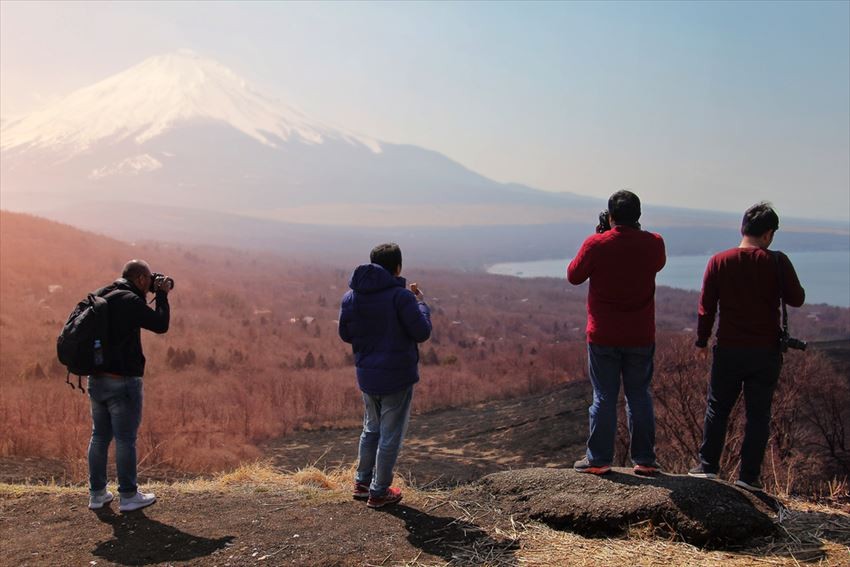 In order to climb Mt. Fuji safely
In order to climb Mt. Fuji safely, it is important to follow the rules and keep good manners. Basically, you should give priority to ascending mountaineers. While waiting or climbing, overtaking is prohibited because there is a risk of slipping away from the mountain trails. Also, it is important not to break the lava to prevent rocks from falling. In addition, in order to maintain the comfortable environment, please be reminded "take away any trash, do not scribble, keep public facilities clean" and so on.
Spot information
Spot name: Mt. Fuji (Yoshida Trail Head)
Street address: 〒403-0005 Kamiyoshida, Fujiyoshida City, Yamanashi Prefecture
Access: About 60 minutes by bus from Fujikyuko Ōtsuki Line "Mt. Fuji Station" or Fujikyu Kawaguchiko Line "Kawaguchiko Station" to Fuji Subaru Line 5th Station
[Survey] Traveling to Japan
Recommend