What Japanese Women Have in Their Business Bag!? 23-year-old Graphic Design Student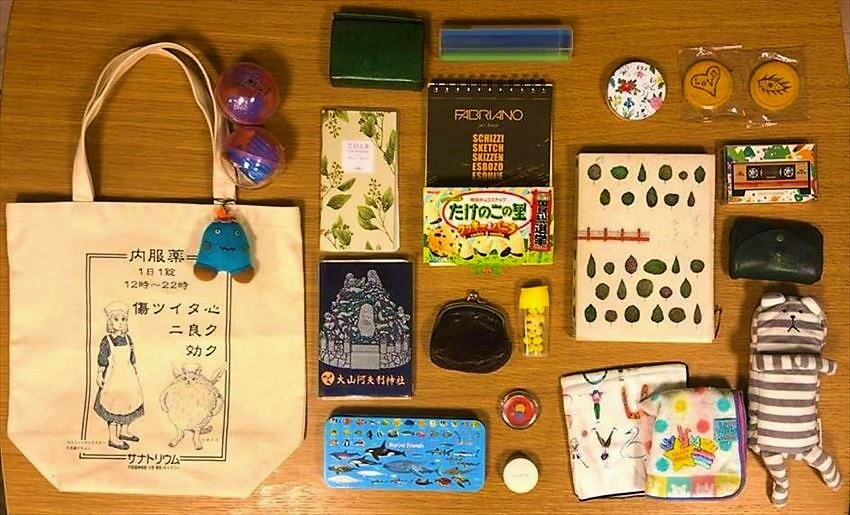 Hi everyone, I am Midori and 23 years old. I am a senior student majoring in graphic design. My home is in Kichijoji currently, which is a place full of interesting stores with all kinds of well-designed goods. Those uniquely designed goods are my favorite, and I believe that these kinds of goods help sculpt Japan into a more attractive and fun country!
The bag I am showing you today is the one for weekend use recently. I go out for part-time job in the morning, and then café in the afternoon. It might not be considered as a business bag but hope that you'll enjoy this article!
Firstly, I got this tote bag from a store in Kyushu. The picture on the bag is a parody or a gag of a medicine bag saying that you have to take one pill every day to cure your broken heart. It was just too cute that I couldn't resist to buy!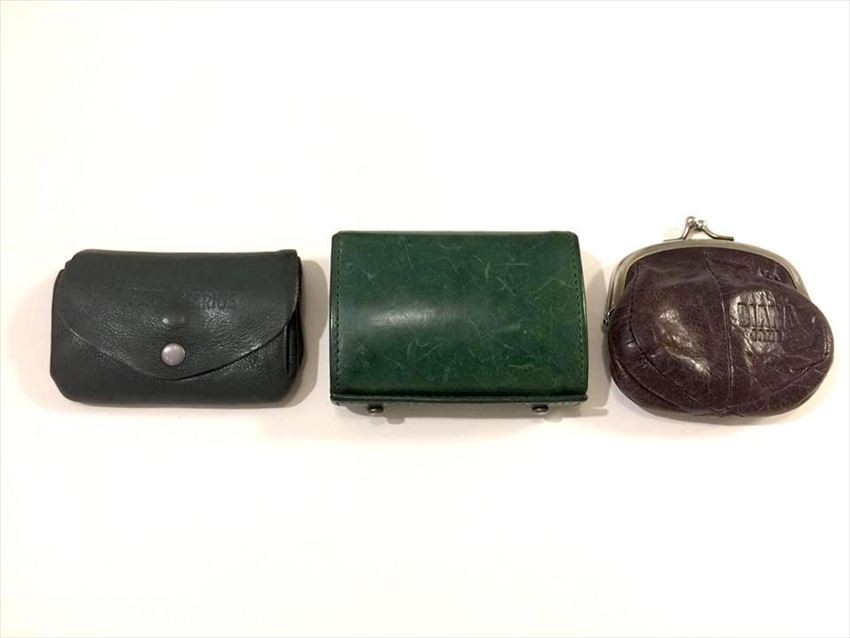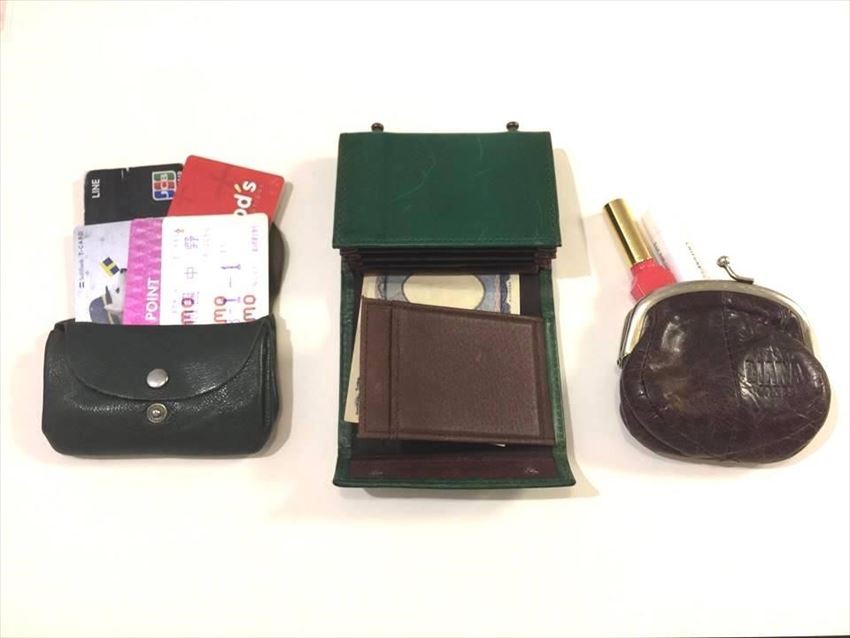 Here are my wallet and purses. The left one is for cards that I use frequently, such as credit card, point cards, and Pasmo. I also put coins in this purse. The middle one is my main wallet. It is a wallet that you can squeeze many cards in it, because obviously in Japan, there are just too many cards such as ID cards, cash cards, point cards that you need to bring around with you. The right one is a purse that I put my lipsticks in. I actually didn't have a cosmetic pouch with me on this day. So, instead of the cosmetic pouch I put some of my essential items in this little purse.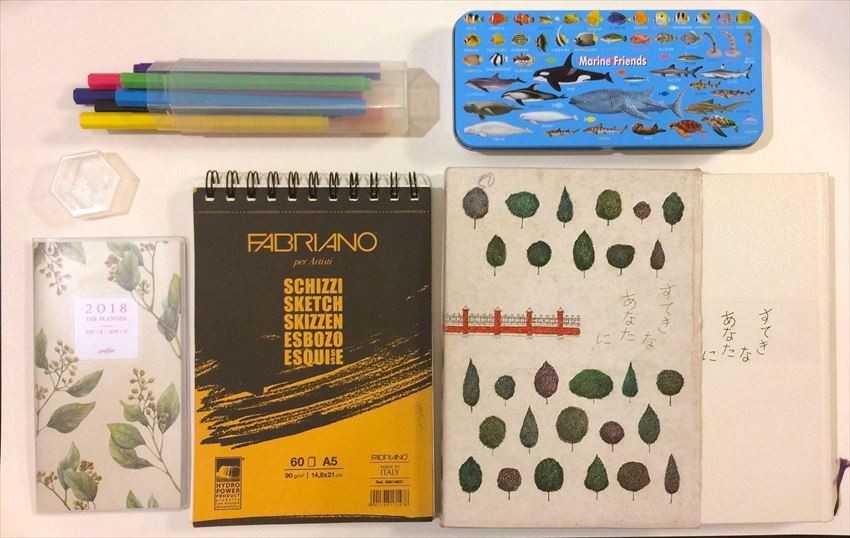 These are the stationary, schedule planner, sketchbook, and novel that I usually would carry every day. Having a sketchbook allows me to create work anytime, when I have inspiration. I also have three pen cases. In the picture above, the one with the color pens is from Muji, and the other one is a pencil case that I bought in Okinawa during my travel last summer.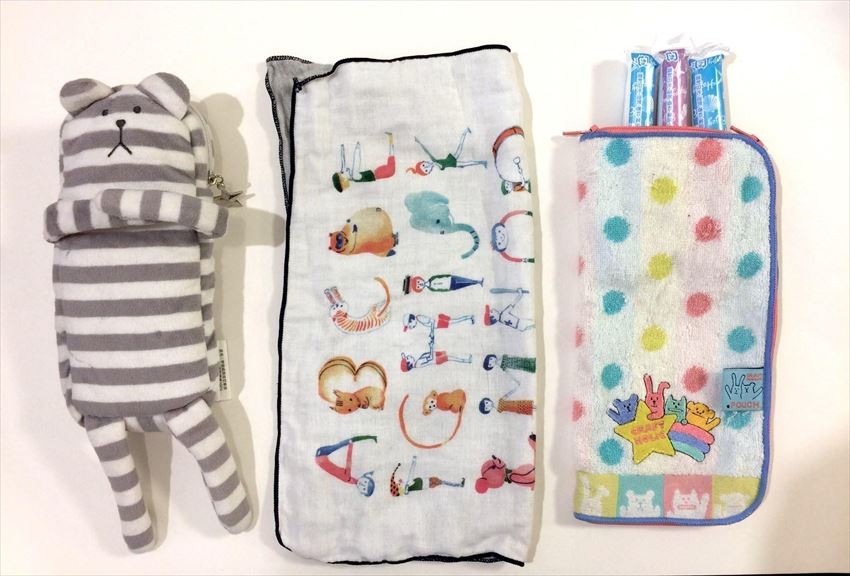 The left one is the other pencil case that I got. I sometimes carry this one when I know that I have more spare time to create artwork. The middle one is my handkerchief which I got from Karuizawa! The right one is a pouch made from towel fabric which can be used as a handkerchief, but of course, I won't use it unless it's an emergency.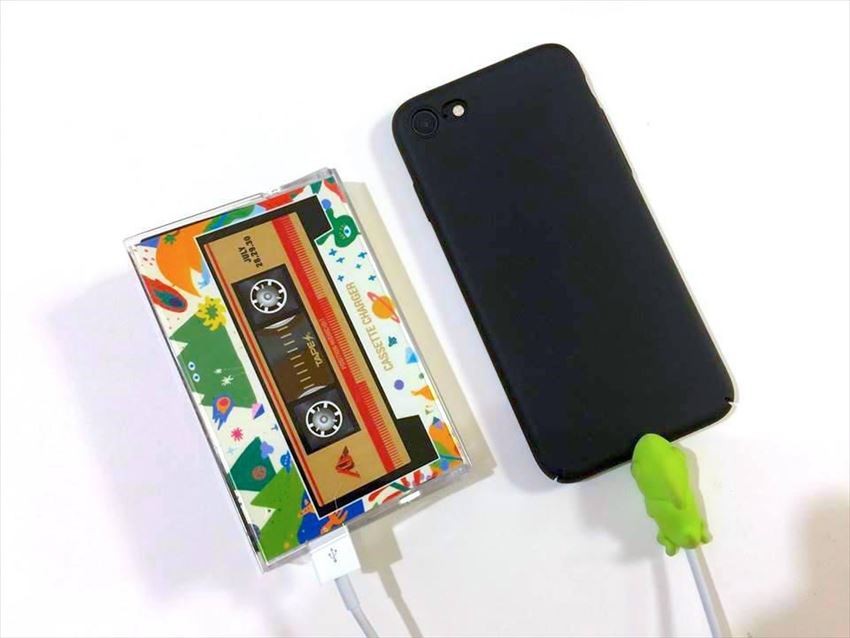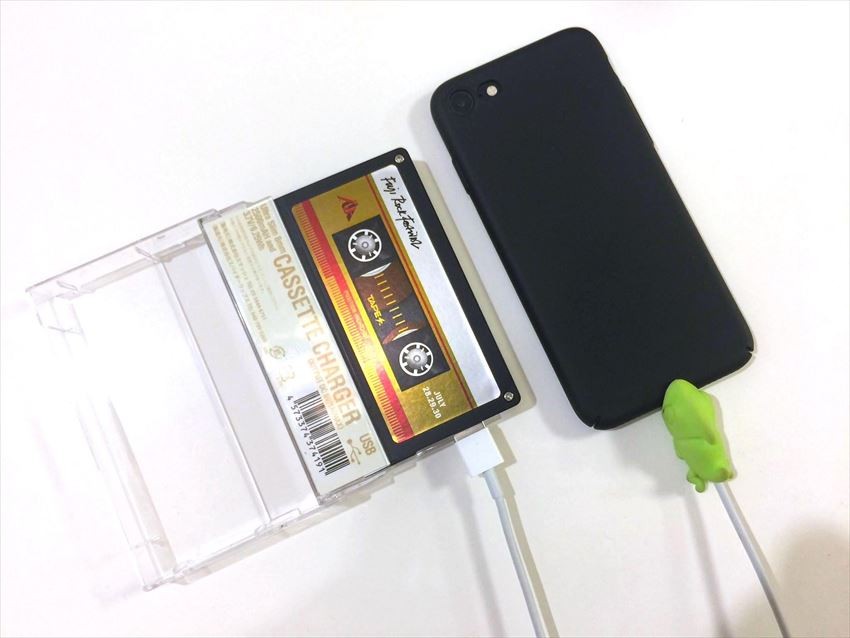 This is actually one of my proudest purchases. A lot of people have asked me where I got this. It is a mobile battery with a design of tape! I got this from Fujirock, the biggest music festival in Japan.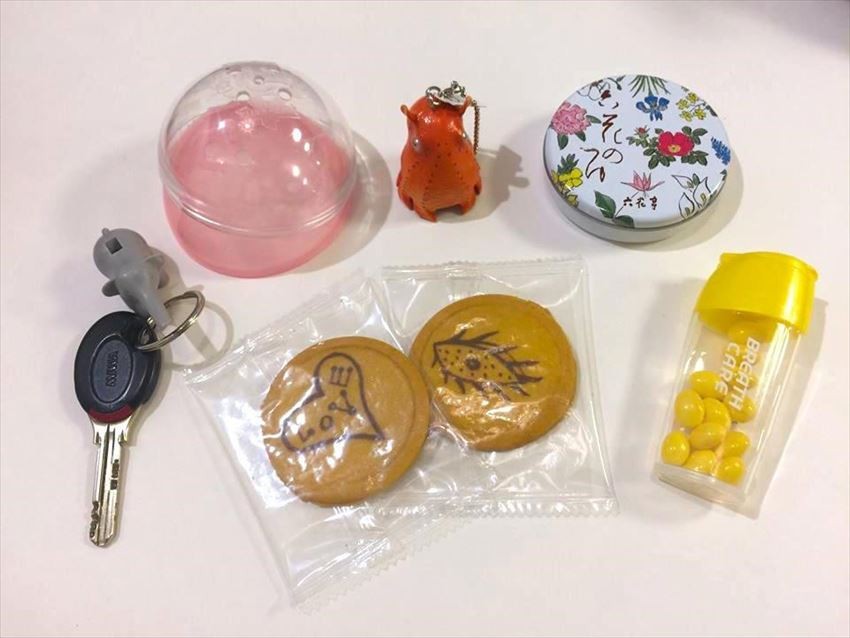 Lastly, here are some of the snacks that I would bring with me, especially during the weekend, so I don't get hungry while drawing. I like collecting little toys and figurines that are weird and cute. And I got this octopus looking charm today; isn't it cute?
That's it for all the things in my bag. If you are traveling in Japan, don't forget to go to some local stores, because you might find some interestingly well-designed things there!
Recommend