Makeup Bag Essentials-Office Lady in Ginza
There is the newest article of "What Japanese Women Have in Their Cosmetic Pouch" series. At this time, we'll check the makeup bag of an office lady working in Ginza, Tokyo. Let's take a look at what's in her cosmetic pouch?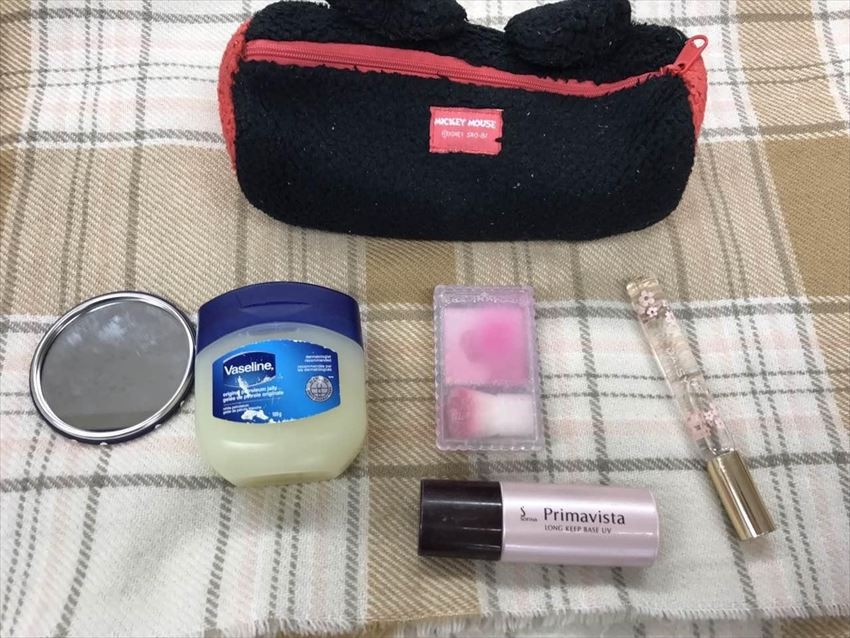 Before, I had a lot of stuff in my makeup bag but recently I tended to clean it up. So from now on I decided to put only the must have items in my makeup bag. Here are the must have items for me and they are all easy to get. You can take it as a reference too.

Mirror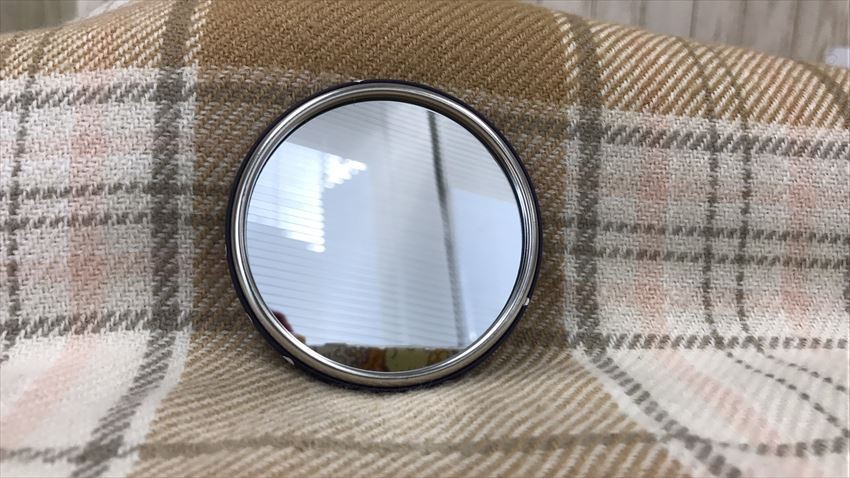 A small mirror doesn't take up much space in the makeup bag, and it also helps you to re apply the makeup. I got this mirror from my friend on my birthday and I think it's really handy to put it in the makeup bag.

Lotion/toner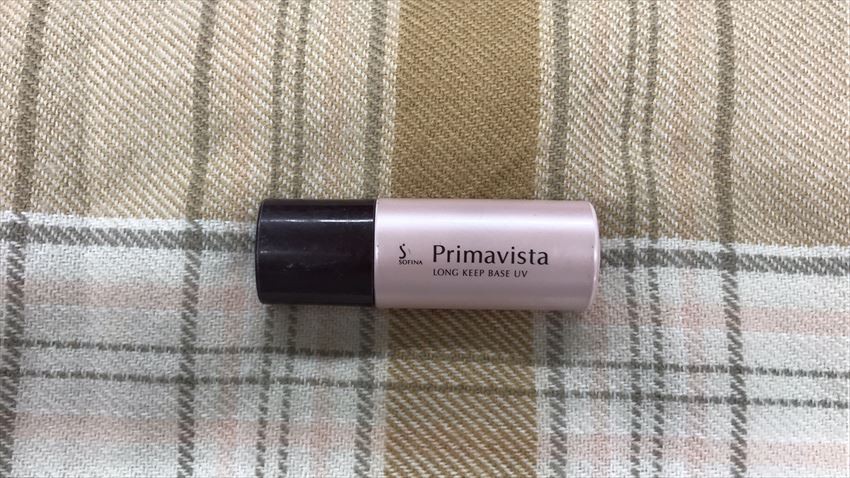 I put toner and lotion in my makeup bag just in case so that I can put on my makeup anytime since sometimes I need to meet up my client suddenly. Toner and lotion can keep you refresh if your skin is dry, or protect your skin before putting on makeups.
They are easy to buy in Japanese drug stores (pharmacies) and are also available in travel size. I have been using this brand for many years, you can also use it at night after face wash if you find your skin is dry. It really helps.
Blush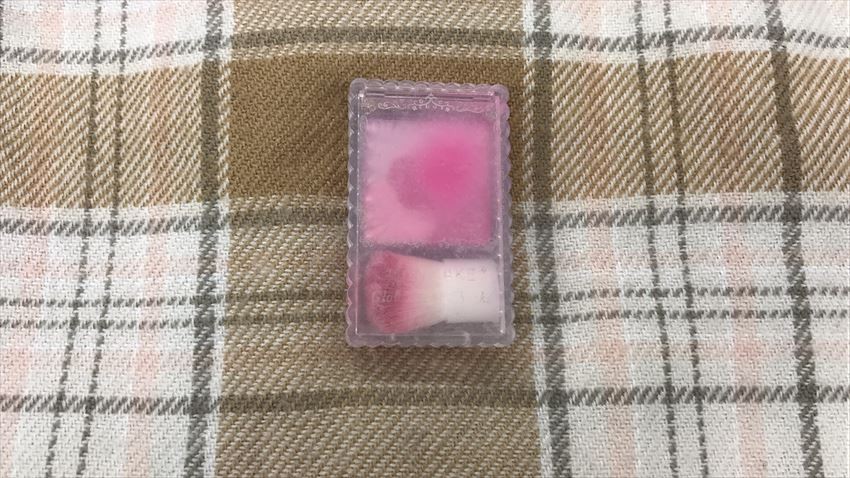 I used to bring the same blush I'm using at home but I found it's too big and heavy. Coincidently, I found this "Can Make" blush. The size is just perfect to put in the makeup bag. It produces very good color and the price is very cheap, around 300-500 yen. You can get it everywhere like drug stores, convenience stores or at any makeup stores. 

Body wipe wet tissues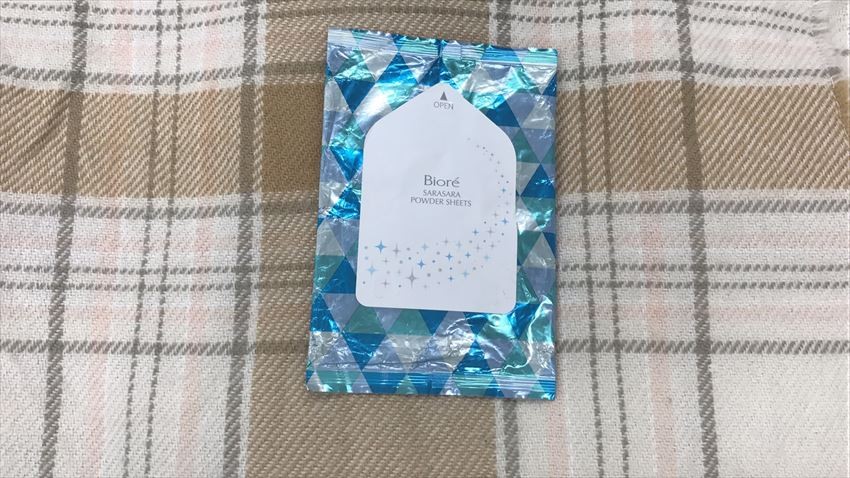 Summer is very hot and humid in Japan. This body wipe has different odor for example, rose / mint / citrus, etc. It keeps your body fresh all day after the wipe. I usually put a pack of body wipe in my makeup bag for me to use anytime. These body wipes are also available everywhere like drug stores and convenience stores. 

Vaseline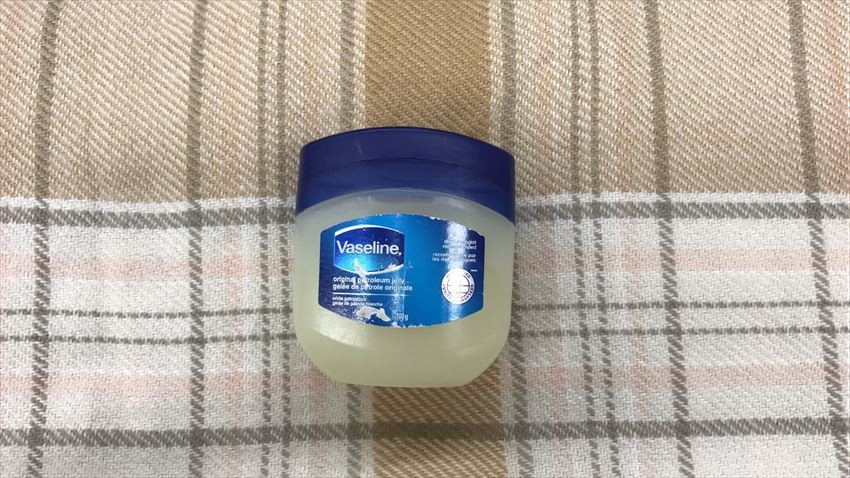 I bring my Vaseline with me all the time as my nose will sometimes get very dry especially winter. My friend recommended me vaseline I think it helped. I bought the small size version and it doesn't take up any space in my makeup bag. Vaseline can also be used as lip balm too. I will feel uncomfortable if I don't bring it with me. 

Fragrance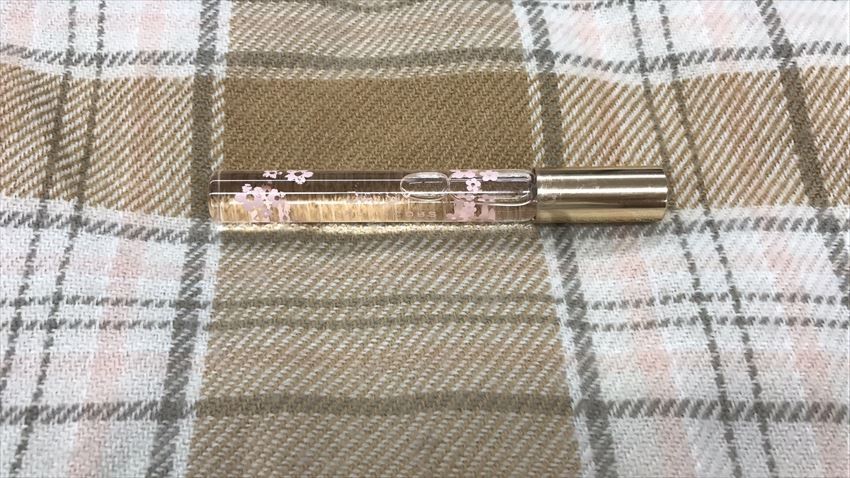 I also put this small fragrance in my makeup bag just in case I want to smell better especially on rainy days. This fragrance is so portable and has 3 different odor for you to choose. In summer, I will first use the body wipe to wipe out the stinky smells, and apply a little bit fragrance so that I will smell perfect all the day. 

How was it? We write an article about her business bag, too! Check it out!

Recommend