~ If you are to take part in the game and travel in Shiga and Nara ~ A trip to feel "Wa (harmony)" from plants and enjoy the nature of Japan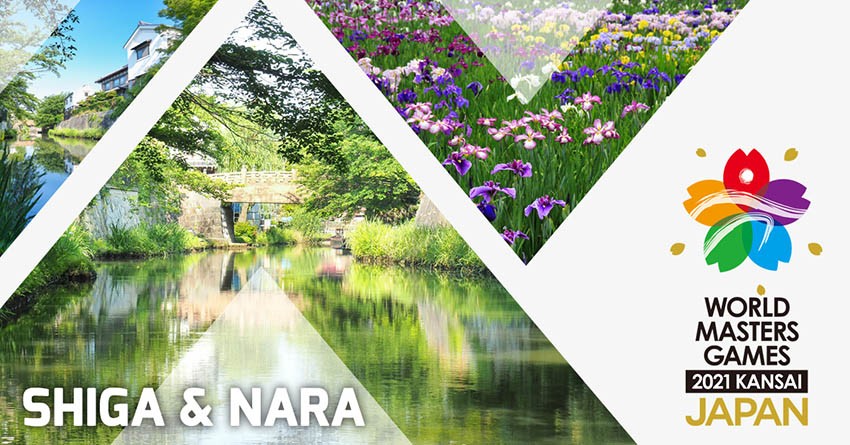 To those who are going to participate in the games in Shiga and Nara, how about adding in a tour that will allow you to in contact with Japan's nature? We are going to introduce some of the recommended spots where you can see plants up close in Shiga and Nara.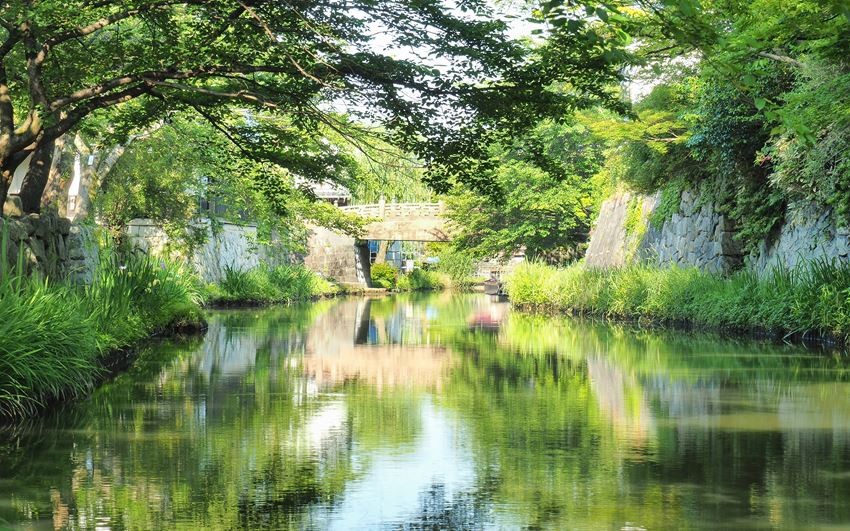 What is World Masters Games 2021 Kansai?
World Masters Games 2021 Kansai is an international lifelong sport event where anyone ages 30 years old and above and is sport lover can take part in.
It is the 10th games and will be held in Kansai, Japan for the very first time in Asia! How about indulging yourself in the charms of Japan while participating in the sport event? It is after all not so bad an idea!
Games that will be held in Shiga and Nara
Below is the list of games that will be held in Shiga and Nara!
Shiga
Otsu City: Canoe (dragon boat)

Otsu City: Boat

Hikone City: Field and Tracks (10km road race)

Maibara City, Nagahama City: Hockey

Kusatsu City, Moriyama City, Higashiomi City: Softball

Moriyama City, Higashiomi City: Baseball

Nara
Katsuragi City: Rope pulling

Yoshino Town: Canoe (sprint)

Is there any event that you are interested in? Of course, you can be here just as an audience too!
For more details, please check ☞https://wmg2021.jp/en/
Access between Shiga and Nara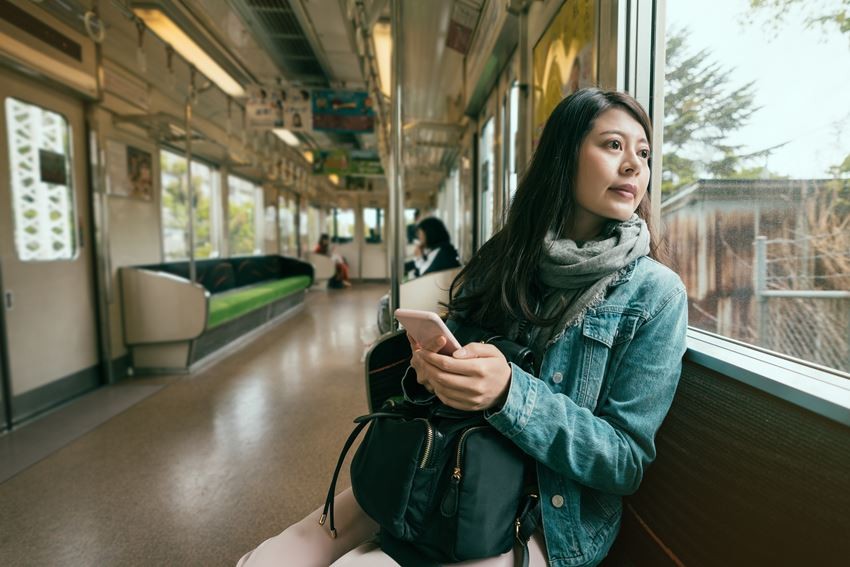 The access between Shiga and Nara is surprisingly good!
JR Tokaido Sanyo Main Line Limited Express to Kyoto Station
The JR Tokaido Sanyo Main Line, which you can board from Kusatsu Station and Otsu Station where the games are held, provides good access to Nara and is highly recommended. Transit at Kyoto Station and you can then go from Shiga to Nara in about an hour.
Nara Line, Kintetsu Kyoto Line
The Nara Line or Kintetsu Kyoto Line is quite convenient to get from Kyoto Station to Nara Station. Both take approximately 45 minutes to reach. Take the one which fits your transit timing.
Enjoy plants with a boat trip in Shiga "Riverside and Merchants Street – Omihachiman"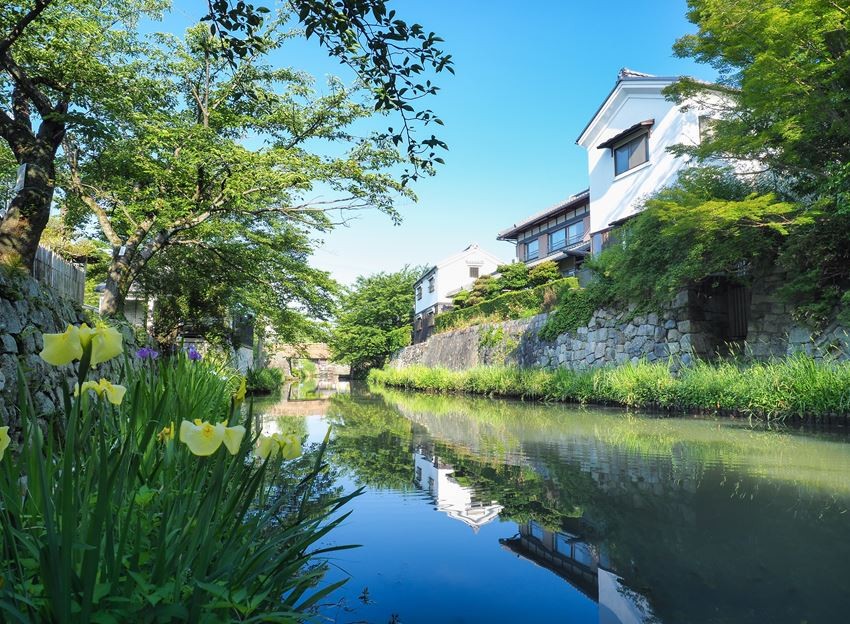 Enjoy the scenery that is listed as Important Cultural Landscape in Japan
The "Omihachiman Suigou (Riverside District)" is the first listed as Important Cultural Landscape in Japan. Not only the reed fields, the approximate 354 hectares of the area which includes farmlands, Satoyama (village-vicinity mountain) and villages are all very scenic and worth visiting. Even on today, you can still feel the culture built by the Omihachiman merchants.
Get refreshed by talking a boat tour getting around the reed fields
Reeds, as a symbol of the Suigou (riverside district), growing abundantly near the water. A houseboat tour proceeding through the bed of reeds is likely to give you a moment of peace. How about taking a breath in the Japan's unique landscape when you are exhausted after the playing sports?
Flowers symbolizing "Wa" in Nara "Yagyu Syoubuen (Iris Garden)"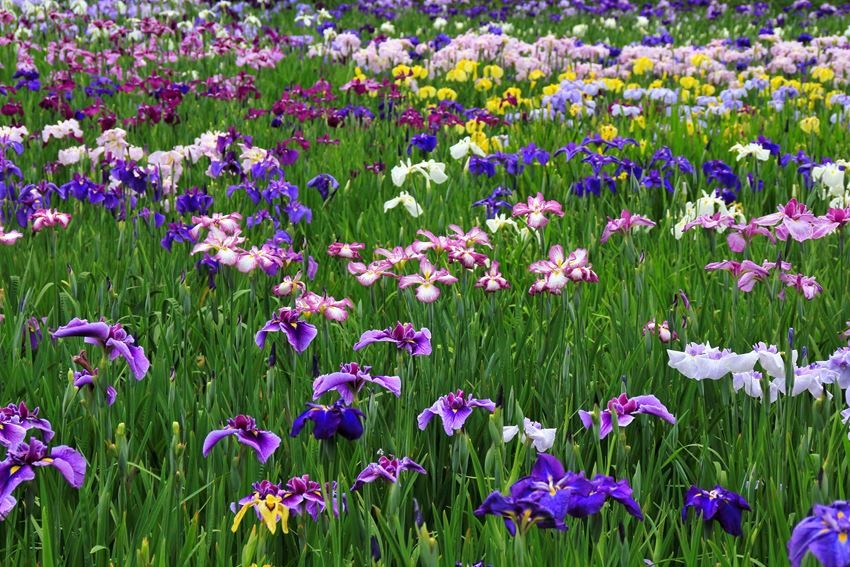 A precious garden with 800,000 irises
Nara "Yagyu Syobuen", with its 450 kinds, 800,000 irises, is one of the prominent garden in Japan. The iris's floral language is "good news". Perhaps it is good to pray to the flowers for victory in the games you participate? Furthermore, not only irises, you can also enjoy hydrangea in the garden. Both are pretty and charming landscapes in Japan.
Taking photos of landscape available only for limited time in a year
Irises are seasonal flowers that blossom during May – Jun. It is just at the time when World Masters Games 2021 Kansai is held. Isn't it a good opportunity to see them? Please take the opportunity to visit and take photos of the rare scenes of the beautiful seasonal landscape in Japan.
Spots we recommended this time and some info on the games
For your information, canoe events are held both in Shiga and Nara.
How about participating in the games in Japan where the water is beautiful? Please comment and share your impression and information about sightseeing as well as the canoe events in Shiga and Nara!
Refer here for more details and information on access.

Recommend