Rewards #45~Trip to Chiba and Japan~ Get 3,000pt! just by taking this survey!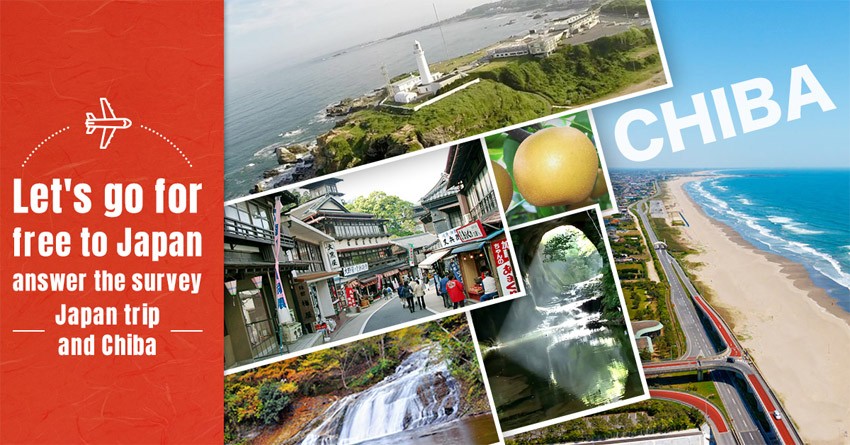 FUN! JAPAN has a new online survey. A lot of popular tourist attractions and souvenirs from Japan and Chiba will come out on this survey. How well do you know about Chiba? Please answer honestly as it is a survey.
You will get 3,000 FJ points if you answer this survey. The questionnaire a little bit long, but since there are plenty of information on tourist attractions and souvenirs, it might be useful for you who have a planning to go to the next Japan trip.
FUN! JAPAN regularly carries out a Visit Japan Campaign for 5 days 4 night`s trip.
Since you can apply for 3,000 FJ points per one campaign, take this survey and earn the points!
■■What is "FUN! JAPAN Rewards"?■■
This is a quick survey that we get to know more about you :)
From the survey result, we are going to make some brand-new articles that you will be interested more!
This is one of the ways that you get and save FUN! JAPAN points to apply campaigns.
You can do the same questionnaire only once, please take another questionnaire if you save more FUN! JAPAN points.
Here we have another one: Check all FUN! JAPAN Rewards.
■■What FUN! JAPAN Point is?■■
Check it from here!
Recommend