I had almost forgotten. The girls' luscious vacation, a girl's genre comic which enjoyed the most when I was young.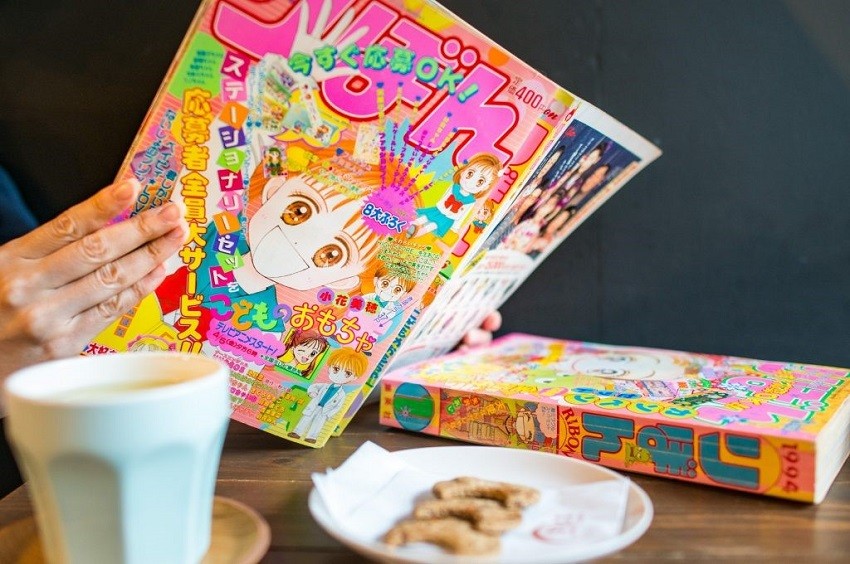 Love.
Sometime, I think that I am completely estranged from the age of love, with sweet and sour feeling.
I wish I could have the exciting love feeling no matter what is my age. Yes, I want to have the love crush feeling.
I want to have the tokimeki (love crush feeling) even I'm an adult.
It is here to find the forgotten feeling, "Tokimeki".
Girl comic pavilion TAKI 1735.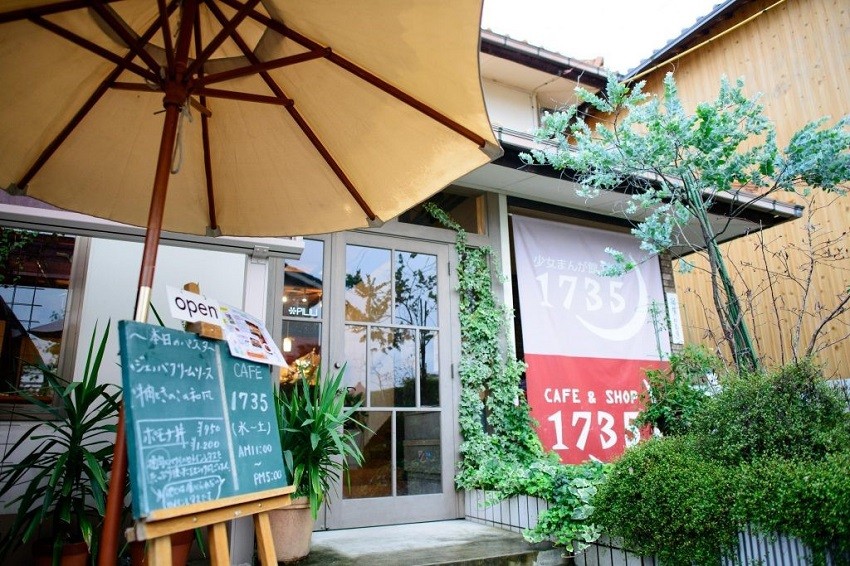 There are over 10,000 girls' comic in the shop!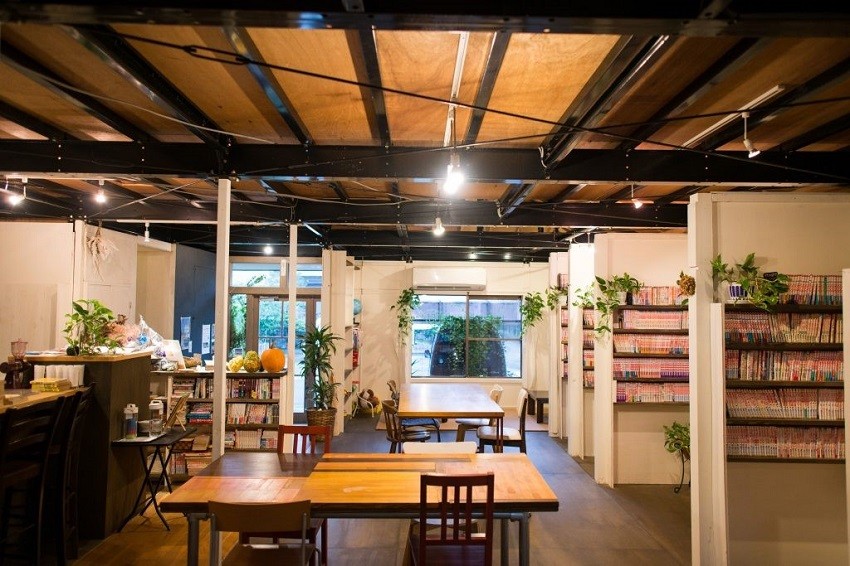 This is so amazing! All of the comics are so memorable.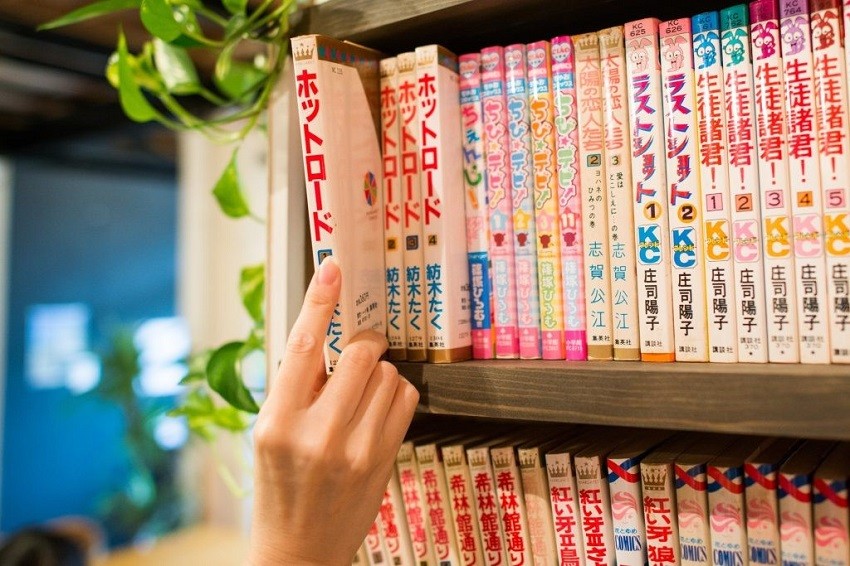 Shall I read again the comic I liked? Or maybe I should read a new comic which written by my favorite writer.
This is a comic which was just dramatized recently, etc..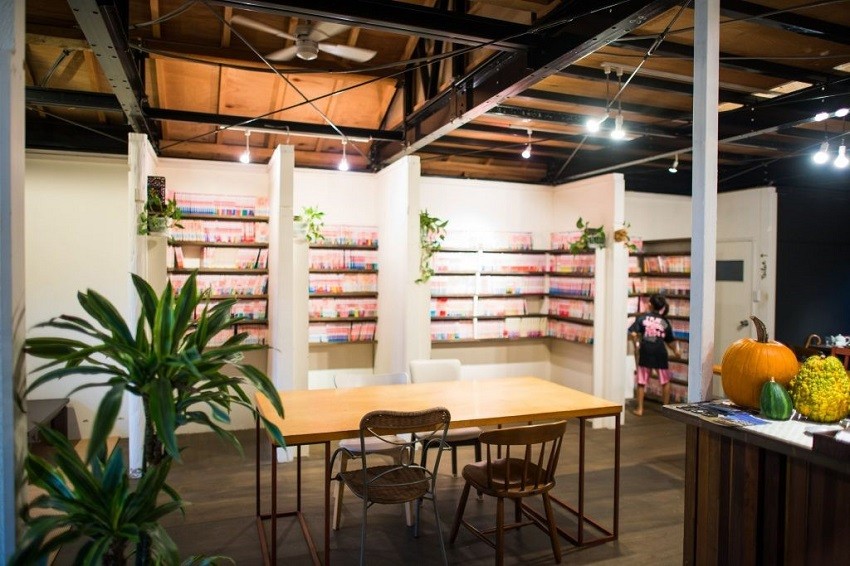 In those days which I did not even know about Platonic
『Chisana Koi no Monogatari』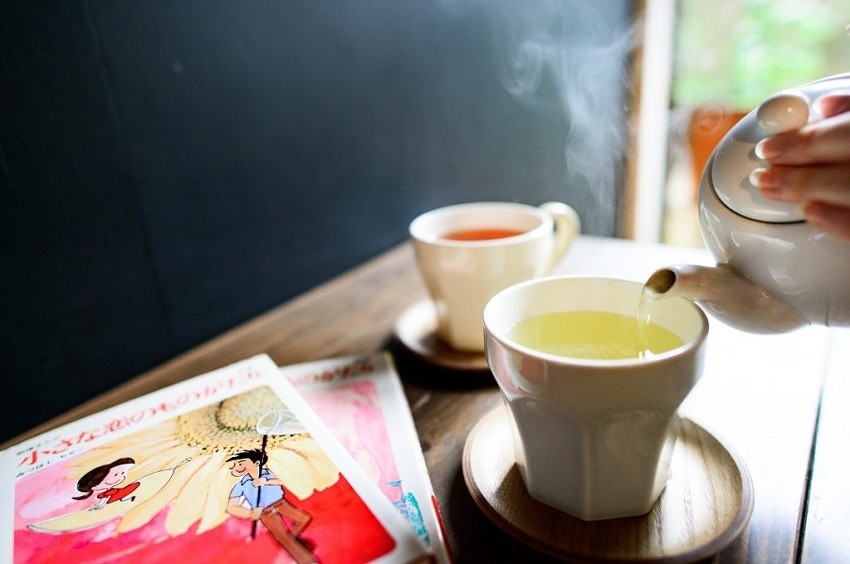 Four-frame comic series which posted from 1962.
When I was a kid, comic was banned in my family. However this comic is the only comic that exist and lined up in my mother's bookshelf, and also is the comic we are allowed to read freely.
The next comic I took in my hand is my favorite girl's comic. The comic name is "Tenshi Nankajyanai" which drawn by Yazawa Ai, the writer who got famous with "NANA".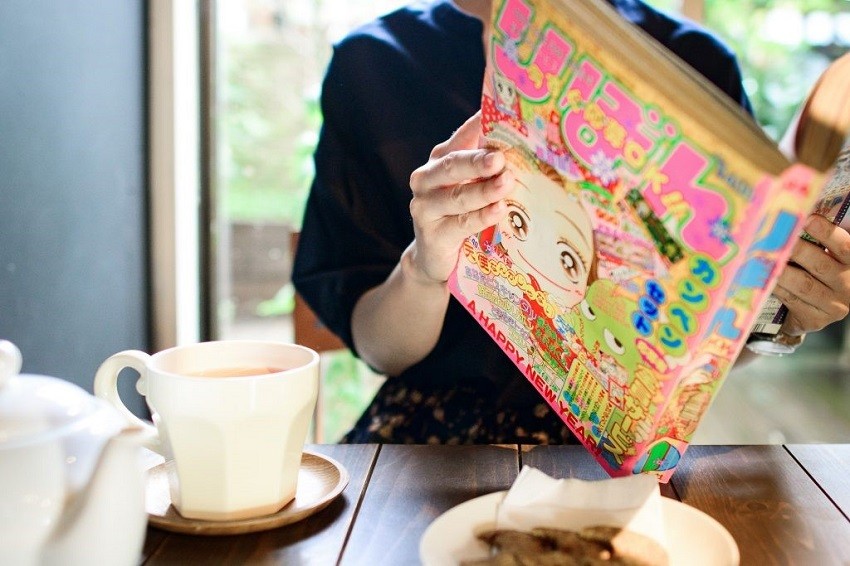 The school is used as the story background, and the characters drawn are so attractive.
Especially the main character in the comic, Midori-chan, who I admired with her positive attitude.
As the story is focusing on love life, humanity conflicts overflowing that seems to be adolescent, I as the student that period had really impressed and deep into the comic.
Subsequently, I chose the comic which is still remaining in my mind and influencing me.

"Kodomo no Omocha" which is drawn by Miho Obana.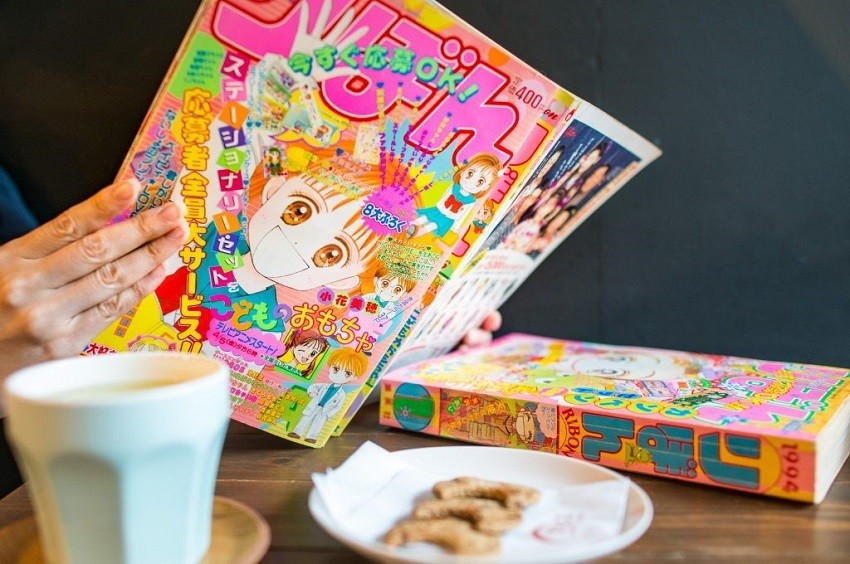 It is talking about the story where primary school student Sana-chan who is joining the arts activity, together with Hayama who is cool and influencing Sana-chan.
When Sana-chan got depressed, her foster mother has consult her with the word "You should enjoy the fun against adversity".
Also, the scene such as when Hayama who is distrustful of human has his conflict increase and getting serious, all of these were impressing me very much.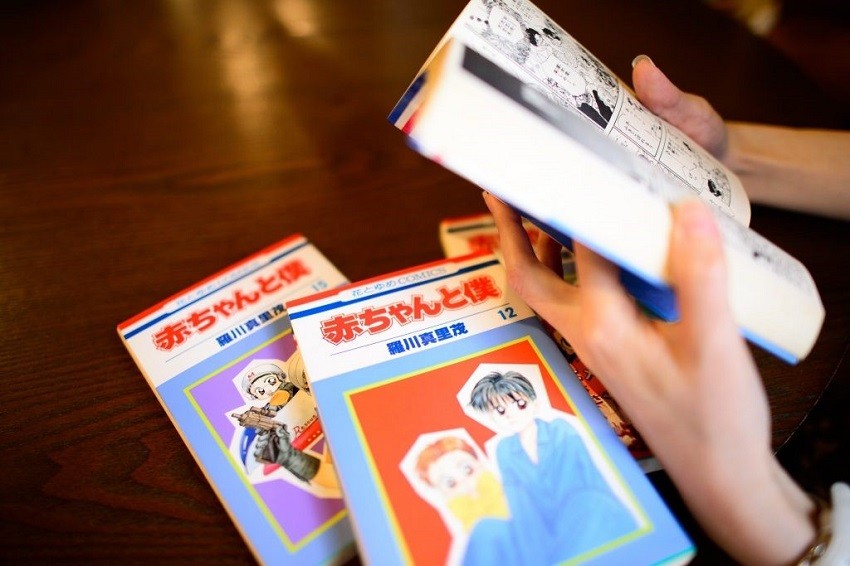 Exciting feeling 120%! !
It is actually not a comic café, it should be called as home museum
Girl manga pavilion TAKI 1735 is operated by Mr. Shimura Sakura, who was migrated to Tokyo in about five years ago.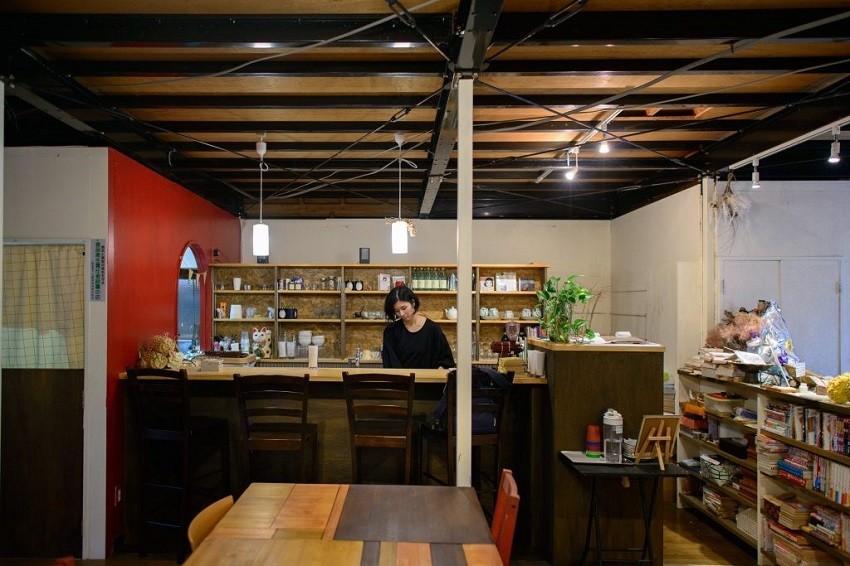 I am interested with this place mainly because this place is just like a museum instead of comic café.
The idea inspired from an owner couple met, who are running the business of Girl Comic pavilion in Akiruno city, Tokyo since 1997.
The owner has resonated with the couple's feeling, learnt the know-how and received donation of girl's manga, and then started their business at this place about three years ago.
By receiving the increasing donation of comic from customers, the comic pavilion has grown bigger and bigger steadily.
Furthermore, in order to make customer more comfortable, the comic pavilion is also equipped with café which makes it suitable for tea time break, lunch, and chit chat gathering.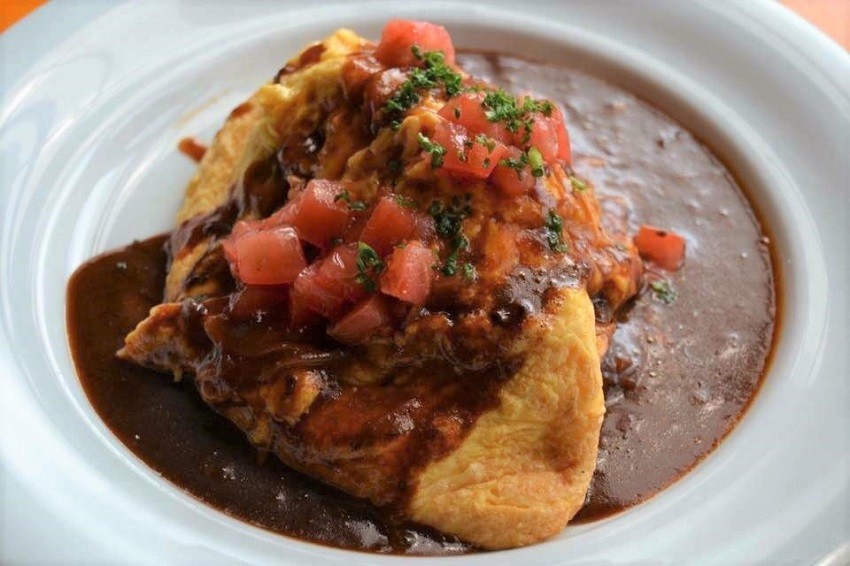 ~ 1735 Omelette rice ~ Image from Instagram
There is no admission fee needed and everyone can enter the comic pavilion.
On the first floor, you can find the comic of "RIBON", "NAKAYOSHI", "MARGERAT", and other comics which are suitable for kids, while the other comic which suitable for little adult are all at the second floor.
However, the rule has changed that only secondary school student and above can enter second floor of the building.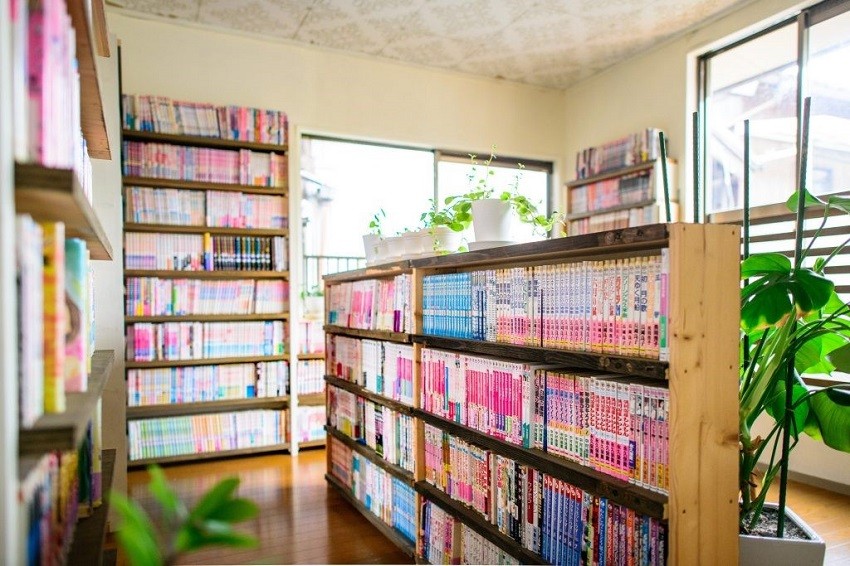 Nowadays in the evening, there are many primary school students visit here, finish their homework, and then read comic and go back home.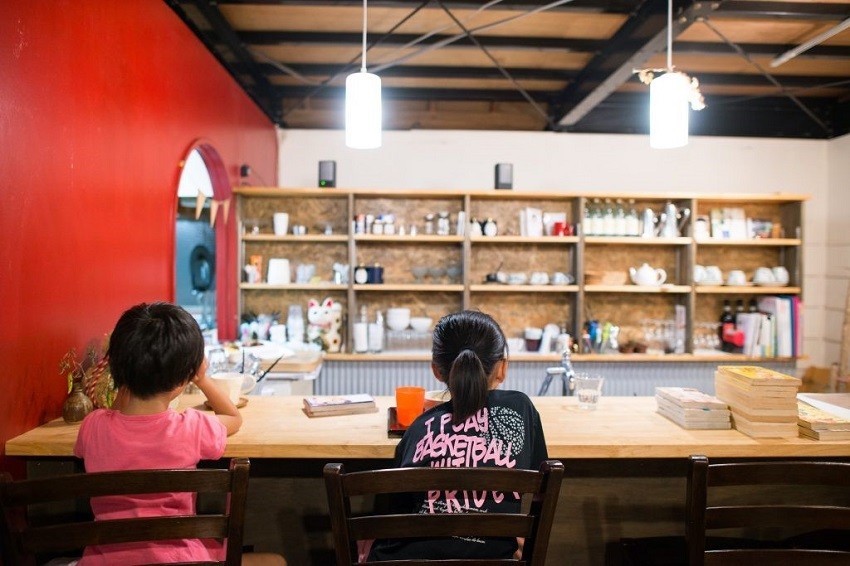 For those elder primary school students, some of them might envy when they saw those elder sisters going to upstairs session.

Those girls will yarn, "How good if I can go upstairs also".
It is stairs for adult !!
Recommended girl's comic for man also?!
Meaningful number of store name, "1735"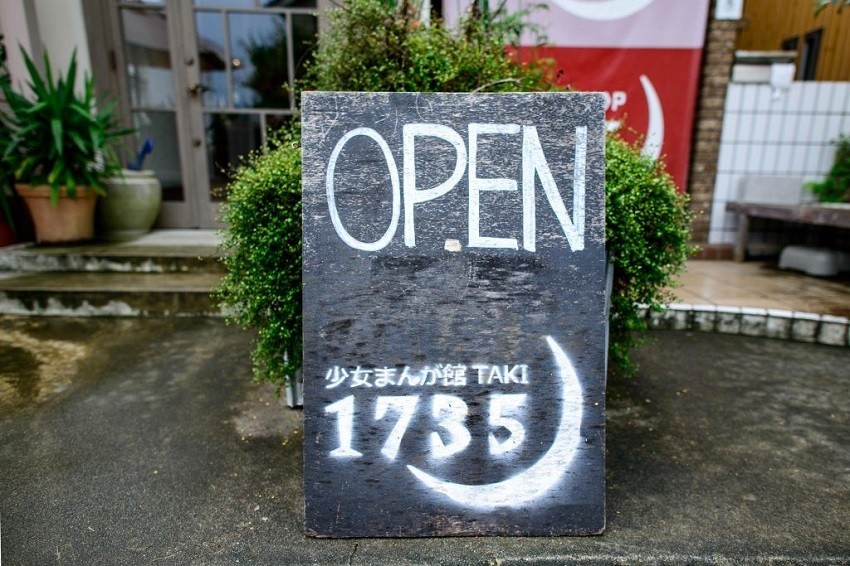 This is the street number of the shop address.
At the contrast of girl's comic of feminine content, the store name is with neutral figure and the interior is clean and stylish.
So even if there is a man in the café, you will not feel uncomfortable at all.
- Is there any girl's comic that is suitable for men?

Sakura san: "BANANAFISH, Himitsu, Dosei Mansion are few popular comic among men.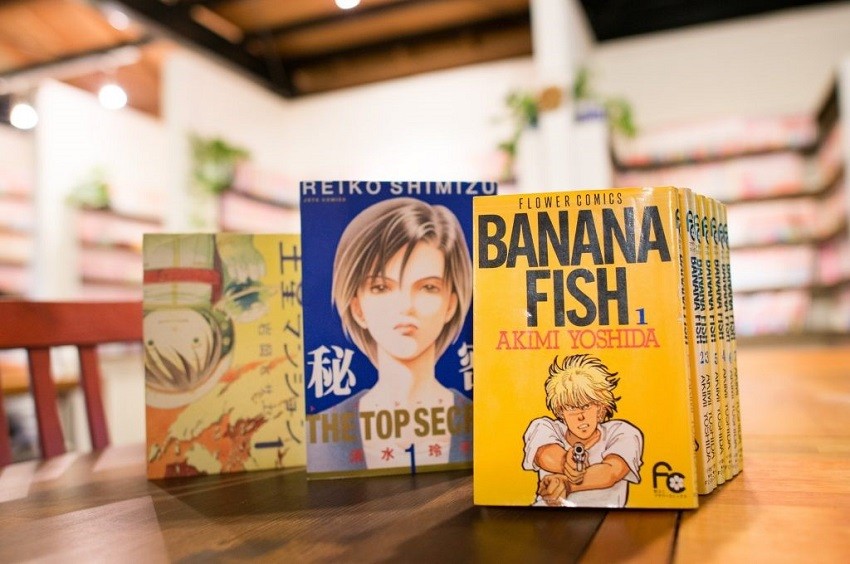 Sakura san: "Another comic that I also love is "Samurai Kasan" which drawn by Mr. Mina Itaba, who is from Tsu city, Mie prefecture."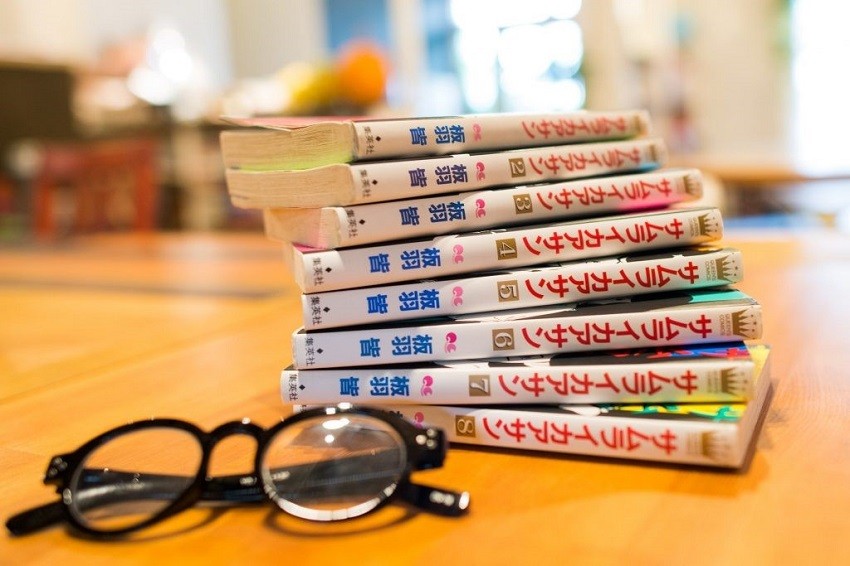 "Samurai Kaasan" is about a love story between a mother with her rebellious son, and is a comic which a man will laugh and cry also when reading this comic.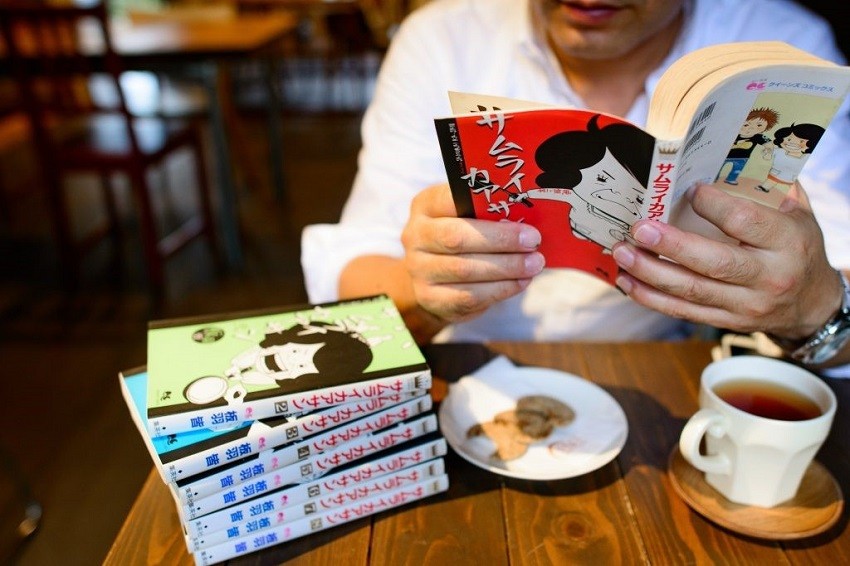 That time was like a vacation for me.
I wonder what girl comic means for us.

There is no doubt that it is luscious, however it is not a necessity for our daily life as well.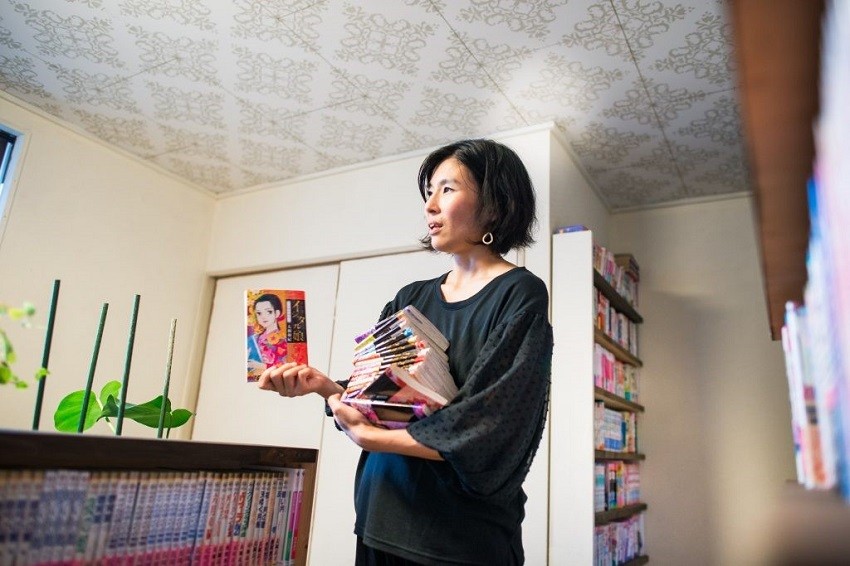 Drinking a cup of nice coffee while enjoying the relaxing time at the cafe.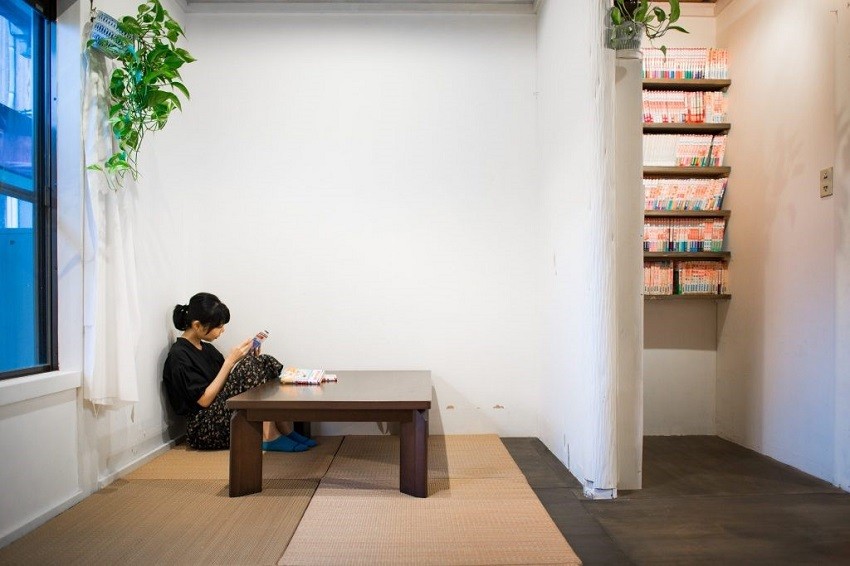 I felt that I recalled myself who had been enjoying reading this, recalled that myself who had been looking for a pure love,
Also, I recalled that there is a feeling that is only noticeable after I became adult.
By touching the "Tokimeki" which already been forgotten all this while, I felt my heart is cleansed, and I could feel my mind is very clear now.
Photo by y_imura
________________________________________
Girl Comic Pavilion TAKI 1735

Address:1735, Niu, Taki-cho, Taki-gun, Mie Prefecture
Telephone Number: 0598-67-4968
Writer: FUKUDAMIKI
The vice president of OTONAMIE. An OTONA MASTER. She is a president's secretary and also the manager of the Office Work Center.
She is even a student too from few years ago. She moved to Mie Prefecture in 2014 together with her husband. The new world stimulated her curiosity. As a person from outside, she discovers the charm of the place even more.
OTONAMIE http://otonamie.jp/
*This website is equipped with Google Translate feature.
Recommend