★☆Result (Part 2) ☆★ The most amazing FUN project! Let's try out the taste of all Taiwan's popular delicacies which are famous among the Japanese Vol.3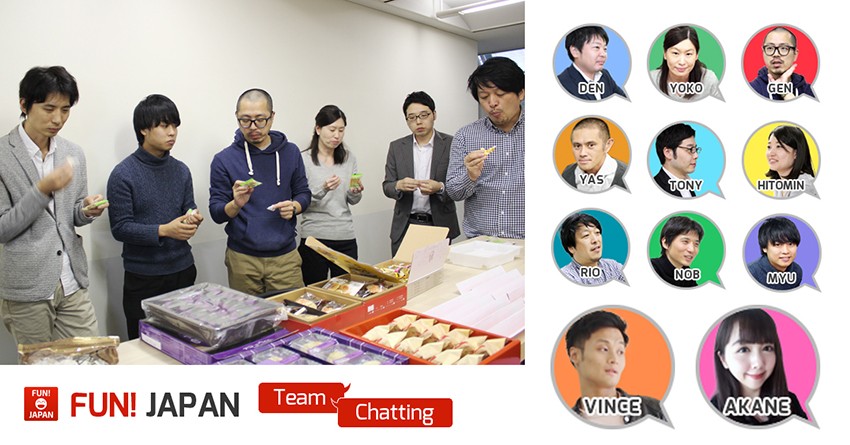 It's the time for the last battle! After the first part of the 6th-10th ranking, now is the Top 5, the most exciting moment for everyone! Do you want to know the result, who were the voters and the reason why the Japanese recommend? Please read! 

Before that, let's look back at what we have for the candidates.
The most amazing FUN project! Let's try out the taste of all Taiwan's popular delicacies which are famous among the Japanese Vol. 1
And the result for 6th – 10th ranks:
★☆Result (Part 1) ☆★ The most amazing FUN project! Let's try out the taste of all Taiwan's popular delicacies which are famous among the Japanese Vol.2
★☆FUN! JAPAN Ranking of Japanese Most Loved Taiwanese Delicacies ☆★
Rank No.5 Sachima Cookie with Brown Sugar Flavor: 6 points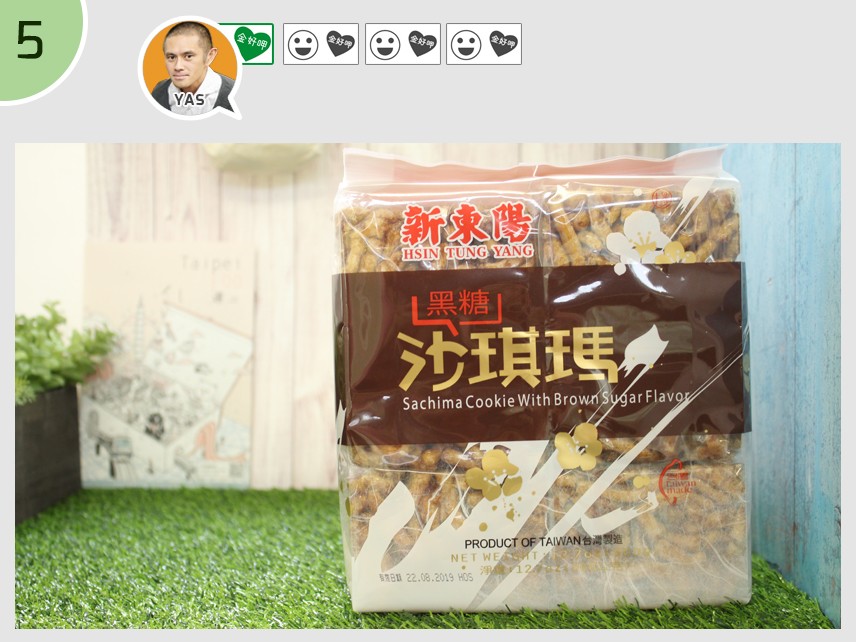 This is good~! But can you please pass me a wet tissue… My hands are sticky…

Hmm, it is a tad sweet for me~~

Oh, a taste I missed! I think my grandma had me tried that when I was a kid…

It looks big and not so eye catching. And it is light, but it tasted better than what I have expected~

It tastes like something from Disney~ (Smelling~)

And something from the cinema too!

Do both of you think of caramel flavored popcorn? Ha ha ha ha.
Rank No.4 Nougat Biscuit: 10 points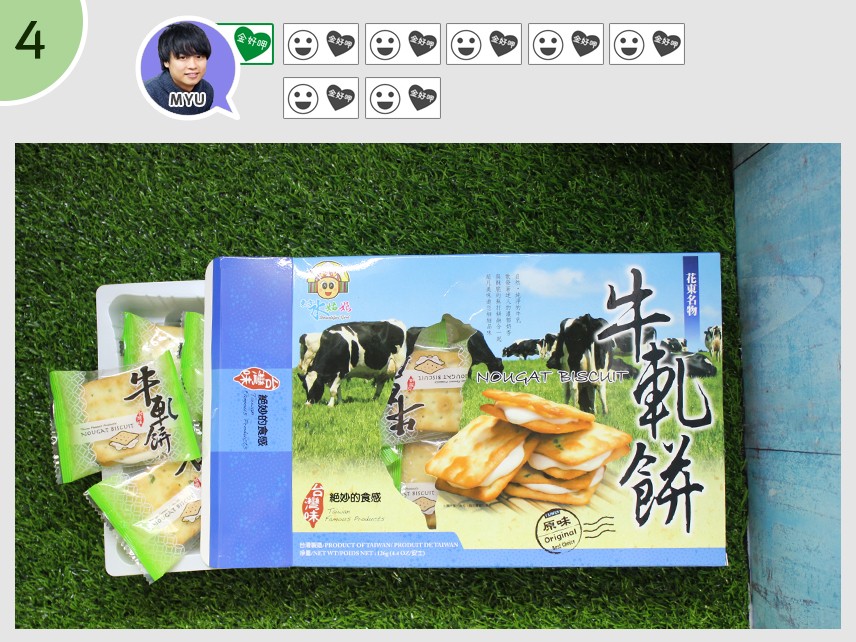 It's spring onion! It has spring onion! (with teary eyes)

Wow, I never expected that the taste of the sweet nougat paired with the salty biscuit is so good. What a special combination!

This is VERY good! (Put the whole piece into the mouth)

RIO, you eat too fast! I just opened the packaging~

It is because it is Jin Ho Chak! (delicious) Jin Ho Chak~ Jin Ho Chak~

And you just swallowed the whole thing… You need to eat slowly to taste its deliciousness!

This is quite filling. I think it can be a proper meal. It is like onion biscuit!
Rank No.3 Peanut Biscuits: 10 points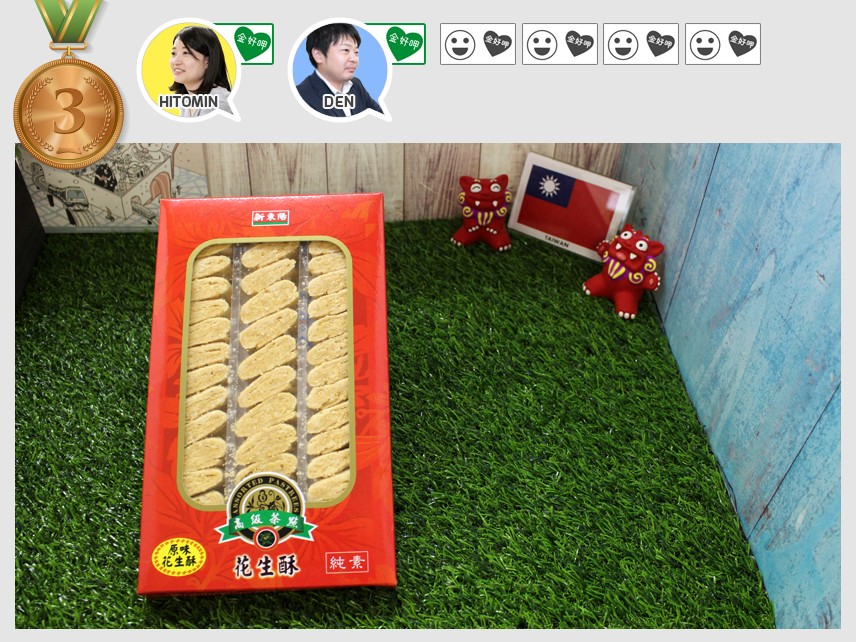 Wow, the smell of peanut is so good!

(take a bite). Oh wow! This is what I like!

Sweet and Jin Ho Chak~~ Sweet and Jin Ho Chak~~~ (Crazily trying to recommend to everyone)

RIO is definitely an "Amadan"! (Amadan means someone who has sweet tooth)

Oh, my mouth feels so dry after having this… (keep drinking water)

Ha ha ha ha! Sorry! I should've prepared water for you all, I will remember next time!

The peanut biscuit is similar to "CHINSUKO", don't you think? (CHINSUKO is a specialties of Okinawa)
All: Oh right! They are quite similar!
Rank No.2 Egg Roll: 11 points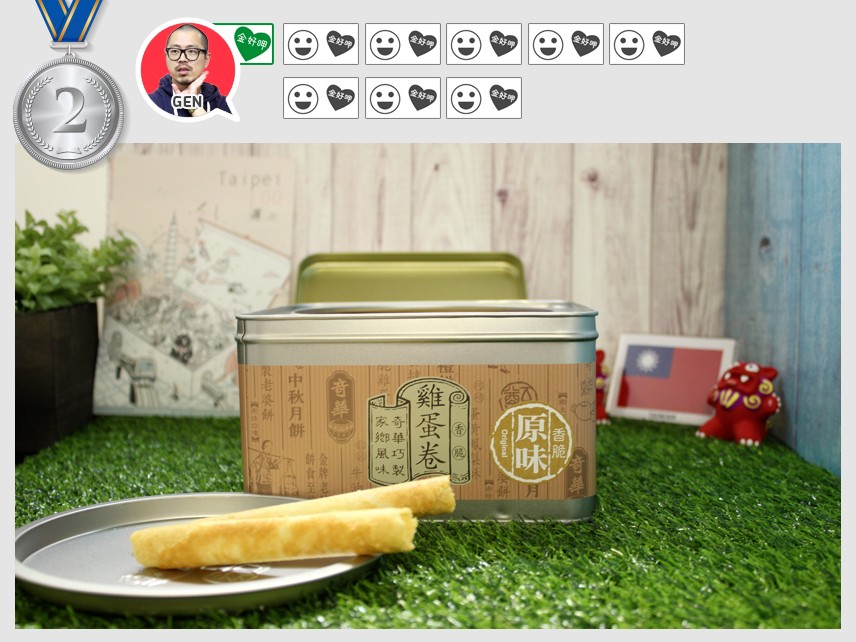 It is YOKUMOKU!!!


It is so delicious~~~OISHI~ OISHI~

I think it will taste better if it is less sweet (Laugh)

Look, all the crumbs on the floor, again…

It is just small case! I think others are having more crumps!!!
Rank No.1 Pineapple Cake: 11 points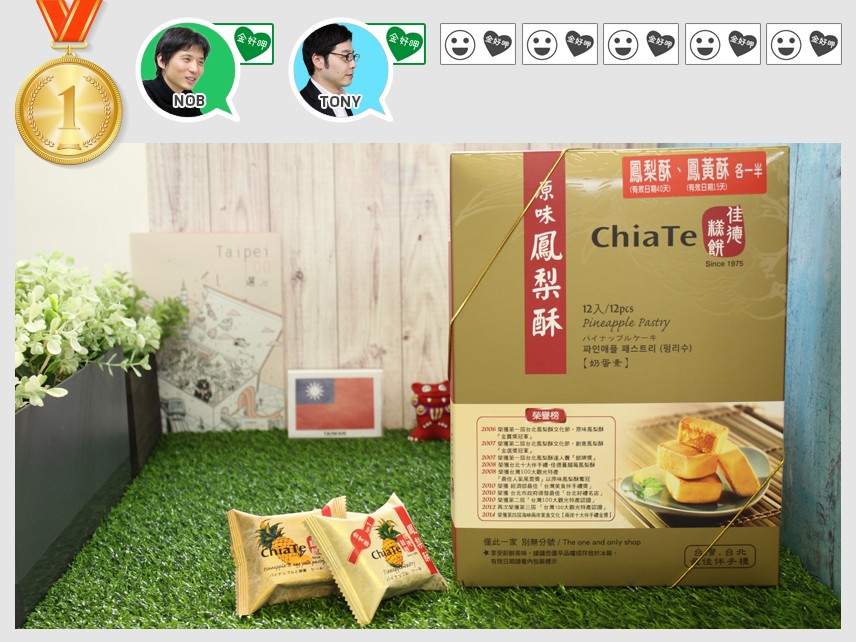 Wow~ It's well-deserved the name! How can such delicious food exist~ So nice ~

Since TONY likes it so much, just have another one! Ha ha ha ha.

Can I? Then I will just have it! Thanks ♡♡♡


It is just so delicious! I am in heaven~~

The pineapple cake with egg yolk and without egg yolk look the same, but it tastes so amazing with the egg yolk! The pineapple cake with egg yolk is the big winner!

I heard that there are two types of pineapple cake, one with pineapple and the other is without pineapple, is that real?

Oh yes, there are 2 types of ingredients in Taiwanese pineapple cake. One is with pineapple filling; while the traditional one is with winter melon filling. The one I bought, the "ChiaTe" pineapple cake, is the traditional type. 


No wonder! I think it doesn't taste like pineapple.


Let's check the ingredients. There is pineapple~ Even though it is the traditional pineapple cake with winter melon, there is still pineapple! They are not cheating. RIO just likes to joke!!!
Recommendation from Japanese: This is my No.1 Taiwanese delicacy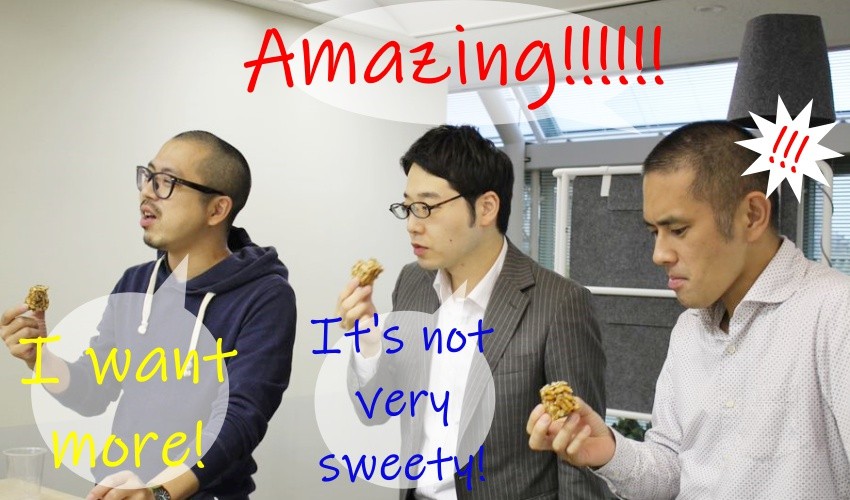 The pineapple cake is very well known. Everyone is asked to buy before departing to Taiwan~ And in fact after trying, it is so delicious, just like everyone says. Now I have no doubt to recommend getting this for souvenir!

It is my first time to try most of the food we had today. And the pineapple cake is so amazing. It is not too sweet and is very delicious! I will recommend it to everyone who is going to Taiwan.

I love it the very first time I tried the egg roll. Perhaps it is because I like YOKUMOKU. It is a familiar taste, and is something I would love to have on a normal day! But it has more crumps than YOKUMOKU!

Peanut biscuit is my favourite. It is crunchy, other delicacies are not like this. Although the mouth can get dry very fast, but I just cannot stop myself to have one after another bite! Can I have one more??

I love the peanut biscuit too. Although it is the sweetest among all, but it is the easiest to eat. A bite size and you don't have to worry of the crumbs! Even someone like me who are not good at eating sweet stuff can eat it. It is good!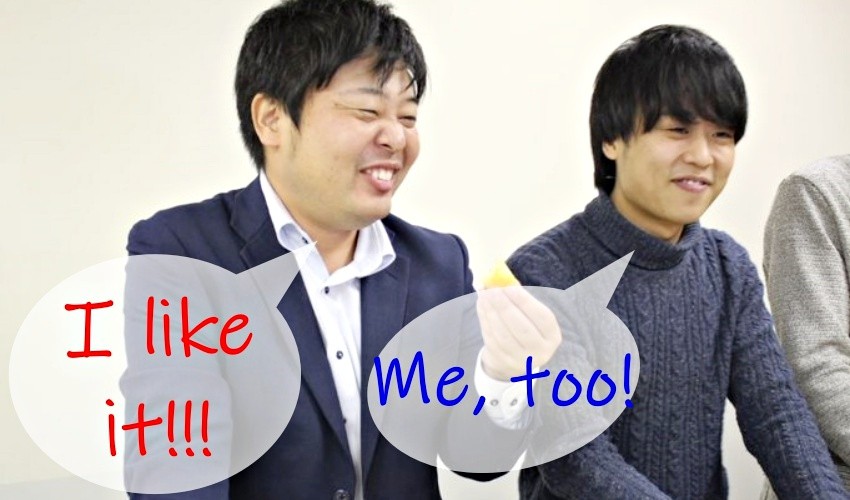 Even Jin Ho Chak can't express my love for the nougat! The sweetness is perfect for "Amagan" like me. It has nuts and is milk-flavored. Every time someone got nougats from Taiwan, I would have a few more. Sorry, DEN, you didn't get to try when you were back from business trip! Ha ha ha ha ha!


I quite like the nougat, but it is a bit sweet. But with the biscuits, it tastes just perfect with the well-balanced sweetness and saltiness. I cannot resist to have more!

I have no resistance to "nostalgic" snacks and sweets like the brown sugar flavored Sachima. The taste is amazing and is quite rare in Japan. It has a thick brown sugar flavor. With every bite, the mouth is full of the flavor, making me miss so much of the lovely time as a kid!


I like the green bean moon cake the most. In Japan sweets with red bean paste is quite common but not the green bean paste. I heard that it is the same ingredient of glass noodles. How surprised! I hope I can get it when I go to Taiwan in December!

Wow! The pineapple cake get to maintain the first rank after the "fierce battle"! And the pineapple cake with egg yolk is another rank above! I hope this can give you some good recommendations for souvenirs to Japanese. Please "LIKE" us and share if you like our FUN! Project. You can also leave your comments :)
Recommend